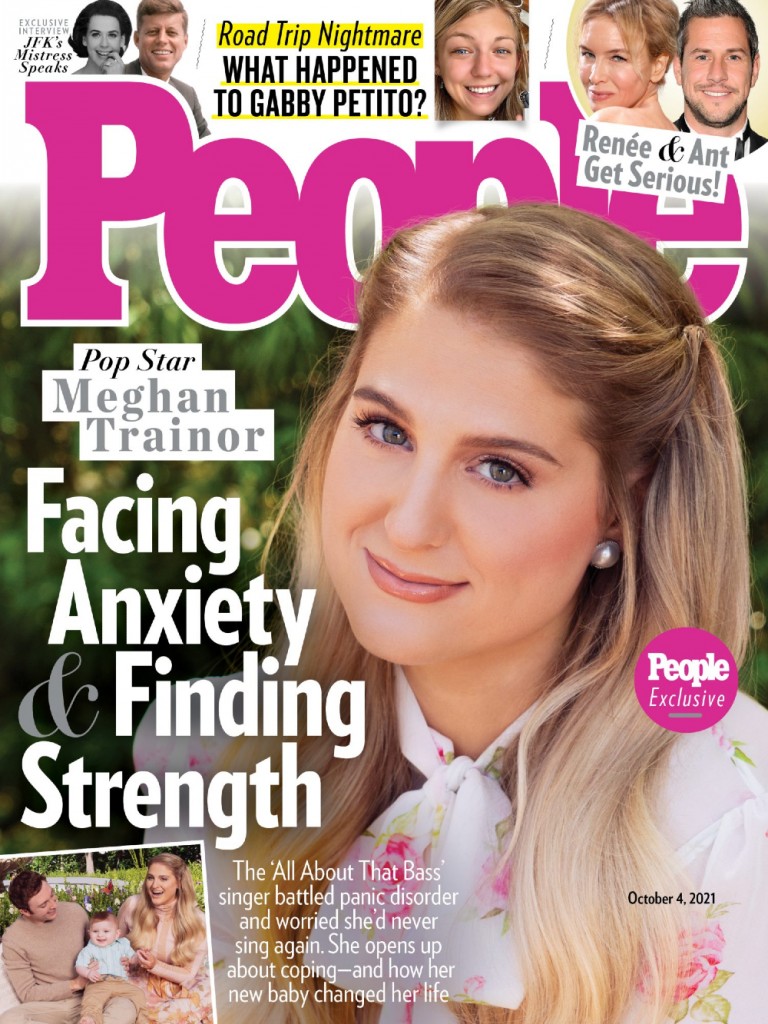 Meghan Trainor exploded on the scene with All About the Bass in 2014. Some people didn't know that she was already well-established in the music industry prior to her album Title. She'd been writing songs and singing back up for other artists for a while. So she was comfortable rubbing elbows with the bigwigs in the business and meeting the demands of a music career. But then Bass came out and Meghan was everywhere. She had a number one song, a meteoric career, a Grammy and everyone wanted her. And that was when she had her first panic attack. It was on live television and Meghan had no idea what was happening. Five years later, Meghan has gotten the help she needs both from therapy and medication. She's telling her story to let everyone know there's no shame in seeking treatment.
Meghan Trainor is sharing her mental health journey in this week's PEOPLE cover story.

Today, the singer-songwriter couldn't be happier. She and husband Daryl Sabara, 29, are raising their 7-month-old son Riley, and Trainor is busier than ever, co-hosting Peacock's Top Chef Family Style (streaming now) and judging Clash of the Cover Bands (premiering Oct. 13 on E!). But she had to overcome a debilitating battle with panic disorder to get here.

Five years ago, the pop star had a released string of hit songs (from "All About That Bass" to "No"), won the Grammy Award for best new artist and was seemingly on top of the world. But inside, she was struggling.

In December 2016, Trainor had her first panic attack, live on-air, when she was on CBS This Morning with Gayle King to announce the 2017 Grammy nominees. That morning, Trainor's assistant had gone over her breakneck schedule, which got the singer's mind racing.

"I was announcing the nominees, and I was vibrating. I felt like I was going to pass out on live television. I was like, 'What's happening? I must be dying,'" Trainor, 27, recalls. "As soon as they said 'Cut,' I went offstage and was [gasping for air] in front of everyone."

Trainor had been scheduled to do another interview that morning, but they canceled the appearance.

"Gayle was my email buddy after that and always checked in on me," says Trainor of King. "I was so embarrassed and apologized, but she made everything so much better for me. She's an angel on this earth."

A few months after that episode, Trainor had undergone her second surgery for vocal cord hemorrhaging, and while she was on vocal rest, she worried she'd never sing again.

"I was in a dark place," says Trainor, who had begun dating Spy Kids star Sabara in 2016. "I had everything I wanted — I had the love of my life — but mentally and physically I felt ill."

After multiple trips to the emergency room for physical symptoms, Trainor revealed she was struggling with anxiety and depression and was diagnosed with panic disorder.

"Some nights I remember I ate a bunch of food, then I got scared, and I was like, 'I need to go to the emergency room because I'm allergic to what I just ate.' The doctor came in, looked really sad, and was like, 'Have you ever heard of a panic attack?' I was like, 'No, no, no, I'm having an allergic reaction. If you just look in the back of my throat, it's closing.' That was my first lesson on what a panic attack can do to you," Trainor recalls.

Trainor found relief when she consulted a psychiatrist. She began treating her panic disorder with medication and therapy.

"With the panic [attacks], you literally feel like you're vibrating nonstop. But everything just got quiet, and I was back to my normal self," she says of her treatment.

Following her doctors' recommendations, Trainor stayed on antidepressants during her pregnancy and hasn't experienced postpartum depression.

"I'm not ashamed to say I'm on antidepressants," she says. "That medicine saved me, saved my life, saved my career. I'm back better than ever."
Meghan's is such a harrowing story, especially to have experienced it on live television. Thank goodness she finally got a diagnosis and that her therapy has worked out for her. I agree that there's no shame in taking medication. Medication may not be the only answer, but it has benefitted countless people. We all deserve to live better lives if possible. It's important that Meghan talked about making a decision regarding medication after discussing it with her doctors and therapists. Friends, family, and armchair warriors will give their opinion but those are the comments we need to shut out. That's the shame Meghan's talking about. I get so angry at people making others feel bad about feeling better.
And how amazing is Gayle King? It seems like whenever there's a feel-good story, Gayle gets mentioned somewhere in there. She's such a pro. And Meghan is so loyal to those who have shown her kindness in the industry. Every time she appears on a talk show, she always mentions how the host did her a solid in some capacity. I love that about her. I can see why, too. It sounds like she's been through a lot. It's nice that she's so grateful and is sharing her story.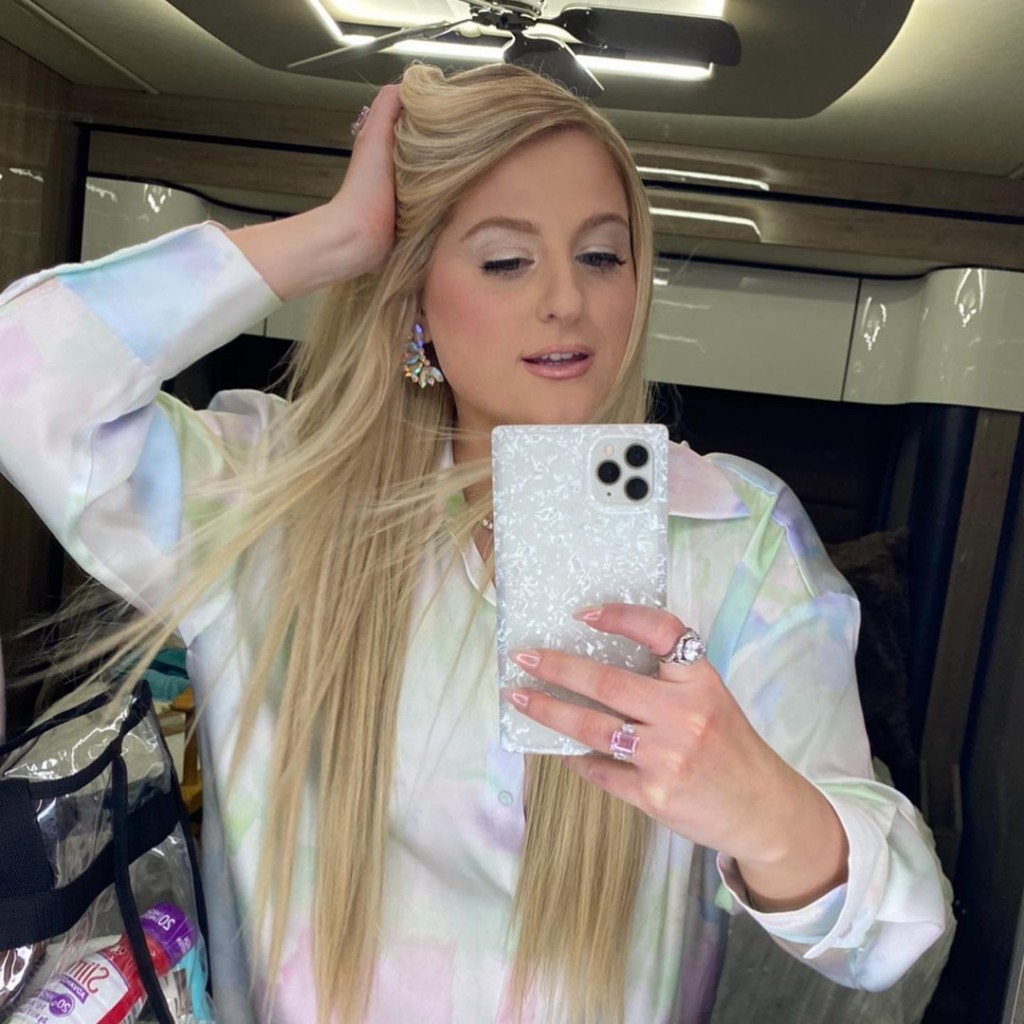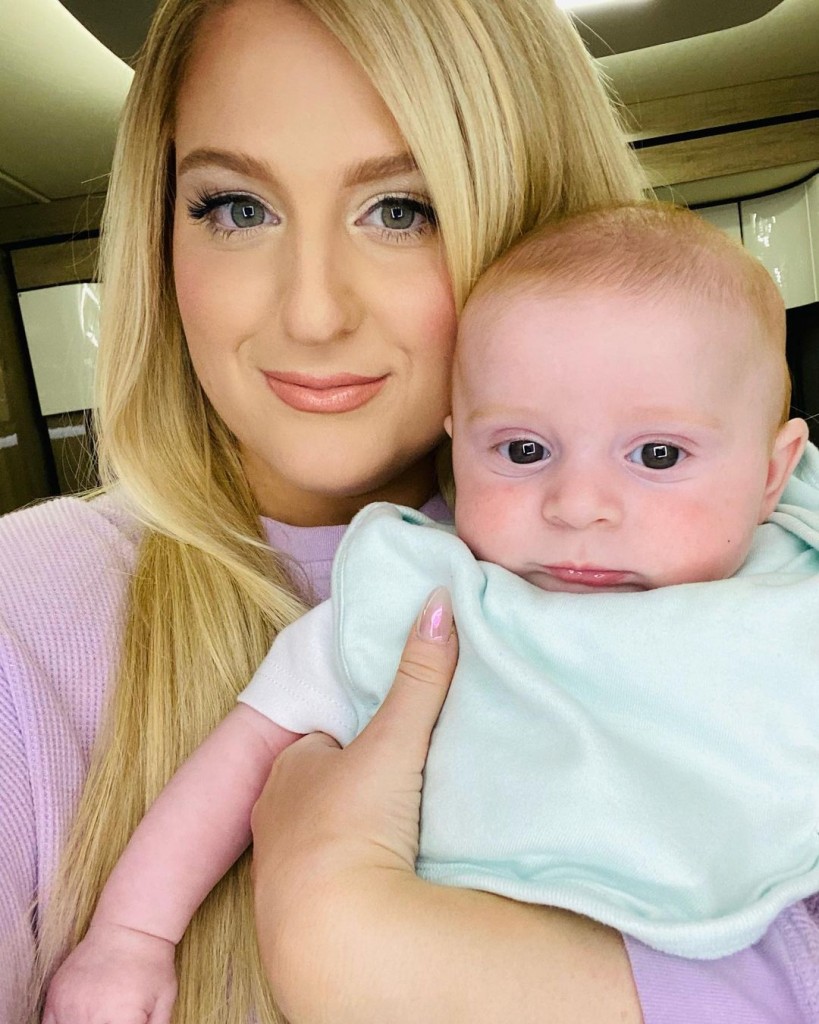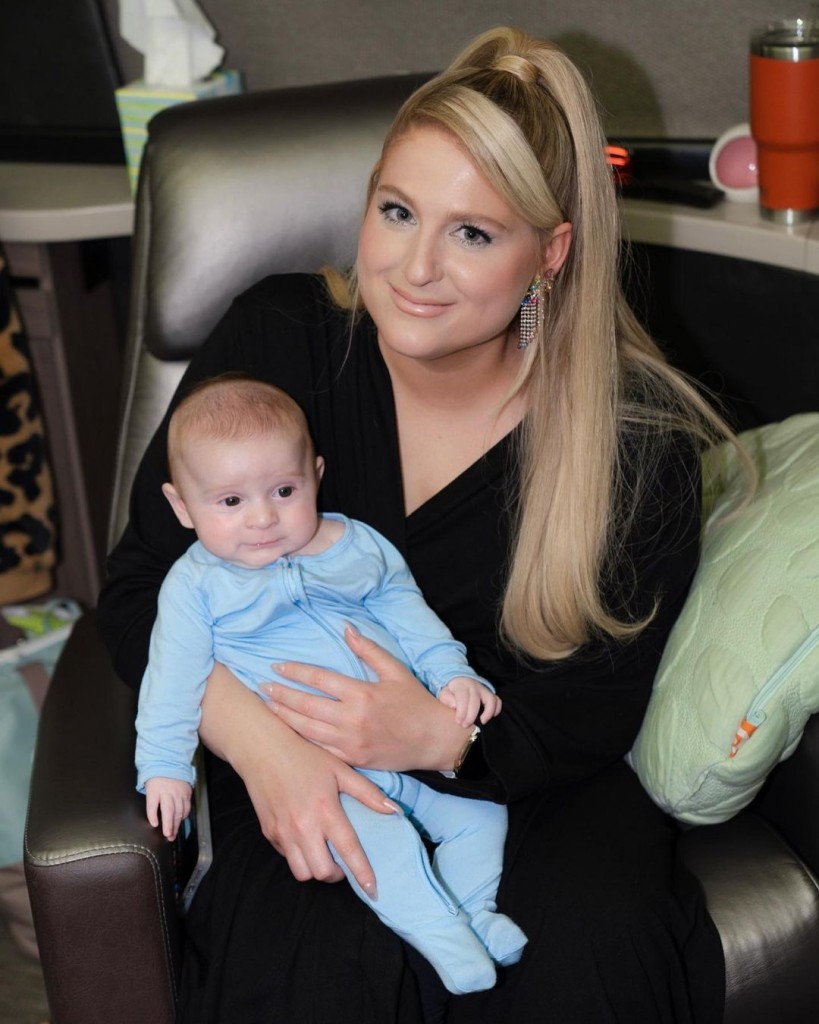 Photo credit: People, Instagram and Avalon Red