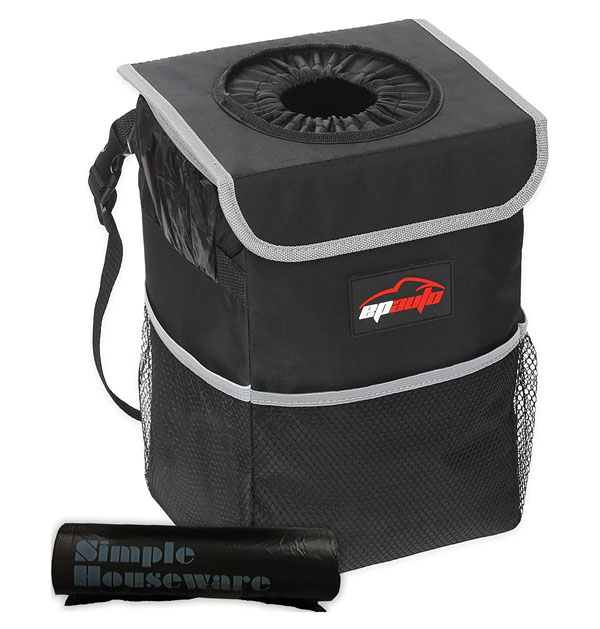 From CB: I wanted to give a shout out to this excellent car garbage can I've been using since we featured it in February. I paid $15 for it, but it's on sale now for under $11 for most colors. I bring a lot of snacks and drinks on trips. I keep this little trash bin attached to back of the passenger seat and just reach around to throw things out. I take it for granted because it works so well. It's easy to clean and even comes with little garbage bags. It has over 43,000 ratings, 4.7 stars and a B on Fakespot. Here are some more things Hecate and I are looking at. Thanks to Buzzfeed for featuring some of these products.
An effective cleaning paste that's so popular on TikTok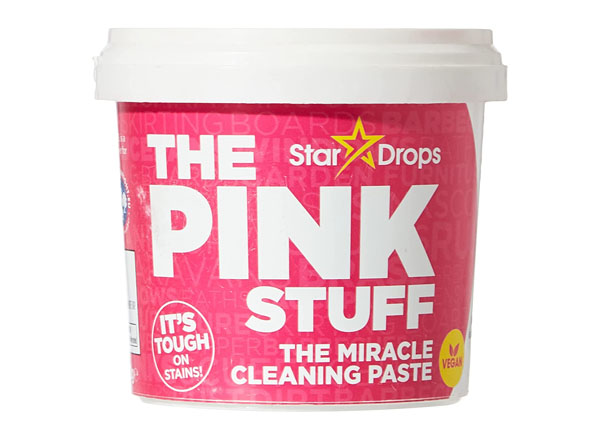 From CB: You may have seen the video of the guy trying to clean the carpet adhesive off his hardwood floor with a bunch of different cleaning products, including diet Pepsi and Goo Gone. The one that worked the best was called The Pink Stuff. This all purpose cleaning paste has 4.5 stars, over 87,000 ratings and a B on Fakespot. You get almost 18 ounces for under $7.50. People say this really works to clean ovens, sinks, stove tops and tubs like nothing else. Users are amazed at how well it works. Plus it doesn't have a strong smell like other cleaners. "I got it yesterday and cleaned my sink today. I have never seen it so clean! It removed the lime scale with a regular wash cloth and a little scrubbing." "This stuff is really amazing! It worked really great on a stove surface that I couldn't clean out for a while." "I need this in bulk!! I have tried so many cleaning solutions to get out hard cooking stains on my stove top and nothing worked! This stuff took it right out without a problem!!" "This stuff completely cleaned my tub in a way that I can only tell you excited me to the core of my being."
A set of colorful KN95 masks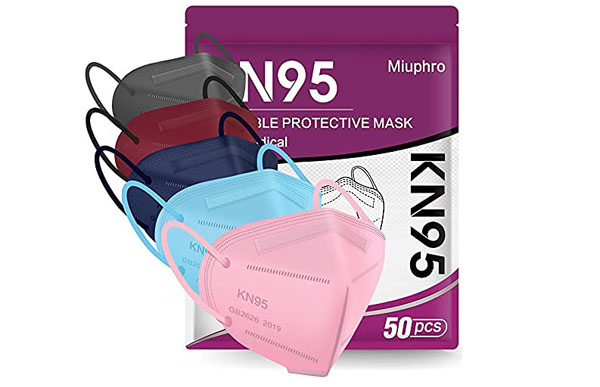 From CB: I keep seeing ads on Instagram for the colorful KN95 masks, but they're almost $3 a piece and not worth the cost to me. This is a set of 50 KN95 masks in five colors, gray, pink, burgundy, light blue and navy blue. (The description says it's purple, it's not.) I ordered this set earlier in the week and was so surprised that they don't have a chemical smell at all like other masks I've used. They fit well and look great too. You get 50 masks for just under $50 and there's a 6% off coupon you can check, making them around $47. They have 4.7 stars almost 2,500 ratings and a B on Fakespot. One reviewer noted that the FDA revoked the emergency use authorization for healthcare workers to use these masks. This is true, I checked the list against the manufacturer, however the FDA revoked the emergency use authorization for all imported KN95 masks according to this press release from late June. This was due to the fact that N95s are now available and frontline workers have access to them. I'm not worried about using these masks for going to the store, but if you work around the public you might want an N95 brand. People like these and say they're comfortable and don't fog their glasses. "Unfortunately, I have had too many different kinds of face mask in the past year. These are undoubtedly the most comfortable and they don't fog up your glasses, something I've learned recently is a sign of a proper fit." "These are the best most comfortable of the Kn95 masks I've found."
No-sew add on buttons for jeans and more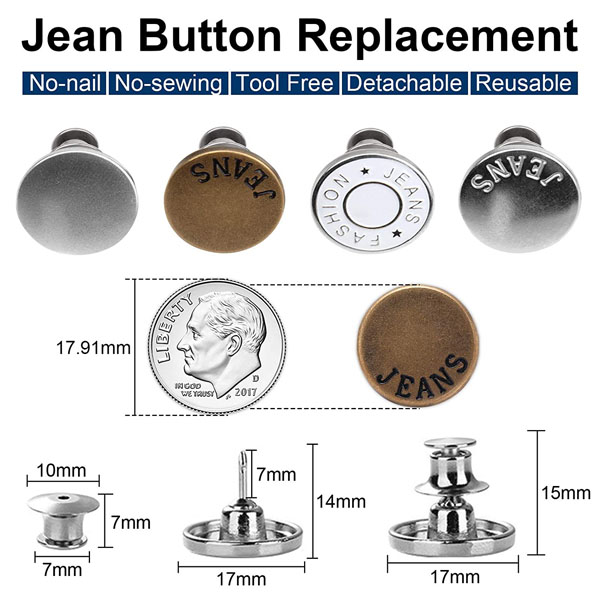 From CB: If you're like me you haven't shopped much during the pandemic but you've also changed sizes. Most of my jeans are too tight but thankfully I saved some from when I was a size bigger than I am now. I need a belt for those. This is a set of eight button pins that quickly and easily snap on, replacing belts. They have almost 4,300 ratings, 4.4 stars and an A on Fakespot. People say these buttons work great and they wish they'd known about them earlier. They do seem to be better for reducing than extending and have a bit of a learning curve. "OMG… if you constantly struggle with finding jeans that fit your hips & thighs but are so big around your waist… these are for you!" "These are awesome for jeans that are a little big on my waist. I remember reading reviews stating they were impossible to open, but you have to look at the diagram in the listing: pull the little flat part up and they pop on & off. It took me awhile to get." "These are great! If you have a problem with a lot of jeans not fitting around the waist and don't want to wear a belt these are perfect!"
A long tiny spatula to get the most out of your cosmetics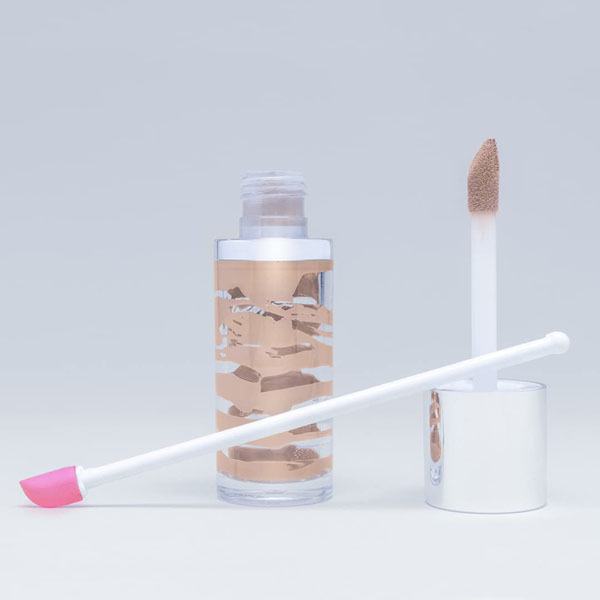 From CB: As you know from reading these posts I buy a lot of cosmetics and skincare products. Some are expensive and come in small bottles. With this little tool you can get the last bit out. The spatty is a long tiny spatula that helps you get the most out of your products. It has over 4,700 ratings, 4.6 stars and a B on Fakespot. Women say it really helps extend the life of their cosmetics. "My foundation got low and this was cheap… It arrived right as my current bottle was 'empty' and I purchased a new bottle b/c I had no faith that it would make a difference. How much makeup could be left on the sides of the bottle? Six weeks!!" "After using the Spatty, the total amount I scooped out from those three empty bottles came out to about 1/4 to 1/3 of a full bottle."
A electric can opener that's so easy to use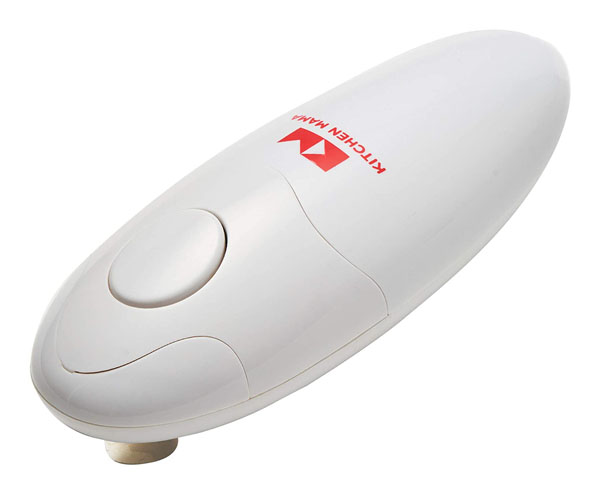 From Hecate: I just bought a handheld can opener for $20 because my last one broke. I go through can openers way too quickly because I buy cheap ones. So I paid a little more and now I have this bulky one that looks nice but it's taking up so much space in my drawer. And it's still cumbersome to use. I wish I'd done more work and found this one first. It's not that much more expensive and it's streamline. Plus, it's battery-operated. You push a button and it does the rest. It even comes in four color choices. Normally it's $35 but it's on sale for $29 right now. It's an Amazon Choice with over 40,000 reviews. They rated it 4.3 stars and ReviewMeta only adjusted it to 4.2 stars. People seem to love the fact they don't have to do anything but push a button, "It's convenient, hassle free and not complicated to use you just simply push the button and let it do its magic." A lot of reviews talk about how it doesn't leave any sharp edges to cut yourself, "Lid comes off with clean edges, nothing sharp that could cut as you are removing lid." Many reviewers recommended it for people who have trouble with arthritis.
Refillable non-toxic cleaning products are better for the environment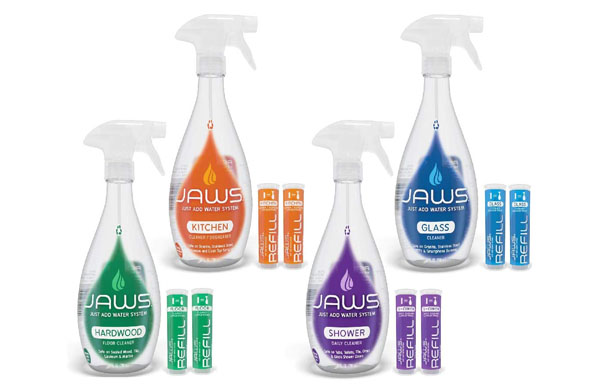 From Hecate: I know cutting out a few bottles from my home won't save the world but I'm still looking to cut down wherever I can. I've been looking at refillable cleaning products for a while now. These JAWS products are refillable, reusable and recyclable. Plus their formulas are non-toxic. Fill a bottle with water and add the pod in the neck. Inserting spray head and hose activates the solution into the water. This four pack offers a kitchen, glass, hardwood and shower spray bottle with two pods each for $32. You can purchase additional pod two packs for $6. Almost 400 people rated the cleaners with 4.5 stars and Fakespot gave it a B. A few people said they were hesitant about trying this type of product but were really pleased in the end, "Very skeptical at first very easy to use cleans good smells good take a little more time on some stains but gets.the job done." One customer said it was good at cutting grease, which surprised me, "Very easy to use. Not much scent but great at cutting grease and shining fixtures." A lot of customers commented on the scent, all saying they really liked that these were so lightly scented and not chemically.
Seasonal throw pillow covers to spook up your home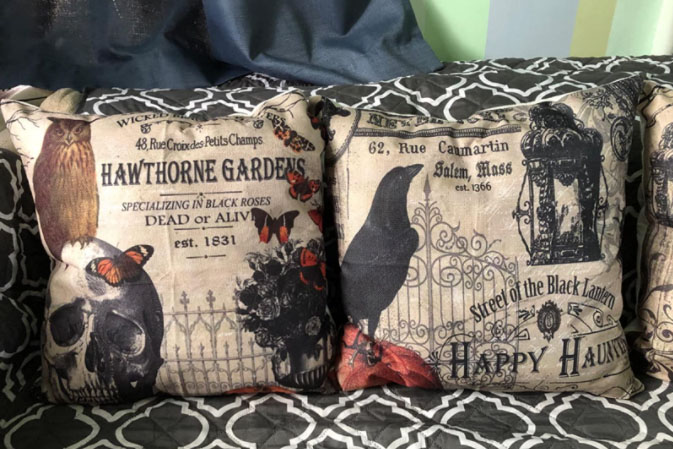 From Hecate: we are so close to October, I can feel it! I keep talking myself out of getting Halloween throw pillows because Christmas ones take up so much storage. I don't know why I never thought of interchangeable covers! I am now. I love the Edgar Allen Poe inspired ones, but there are some friendlier versions for Halloween, Thanksgiving and fall. You get four 18"x18" covers for $13-$16 depending on which designs you pick. They received 4.8 stars from over 2,300 reviews and Fakespot gave them an A. Even though they're well priced, customers said they had many high-end details, "Some elements of these covers exuded characteristics typically found in luxury-caliber products: a strong and will-hidden ("invisible") zipper, high-quality imagery, good grade of fabric, and excellent comparison to images and descriptions from the seller/manufacturer." Mainly customers just said how much they loved these designs and how fun it was to have Halloween pillows. But one said they're even better in person, "The colors are more vibrant than the pictures indicate. The orange shades contrast beautifully with the blacks and "tea stained" off-white color." A lot of people talked about the fabric being rough so you can't lay on it. It's burlap so I'd expect it to be rough.
Thanks for reading and commenting on our affiliate post! If you make any purchases through these links we get a small percentage and appreciate it.