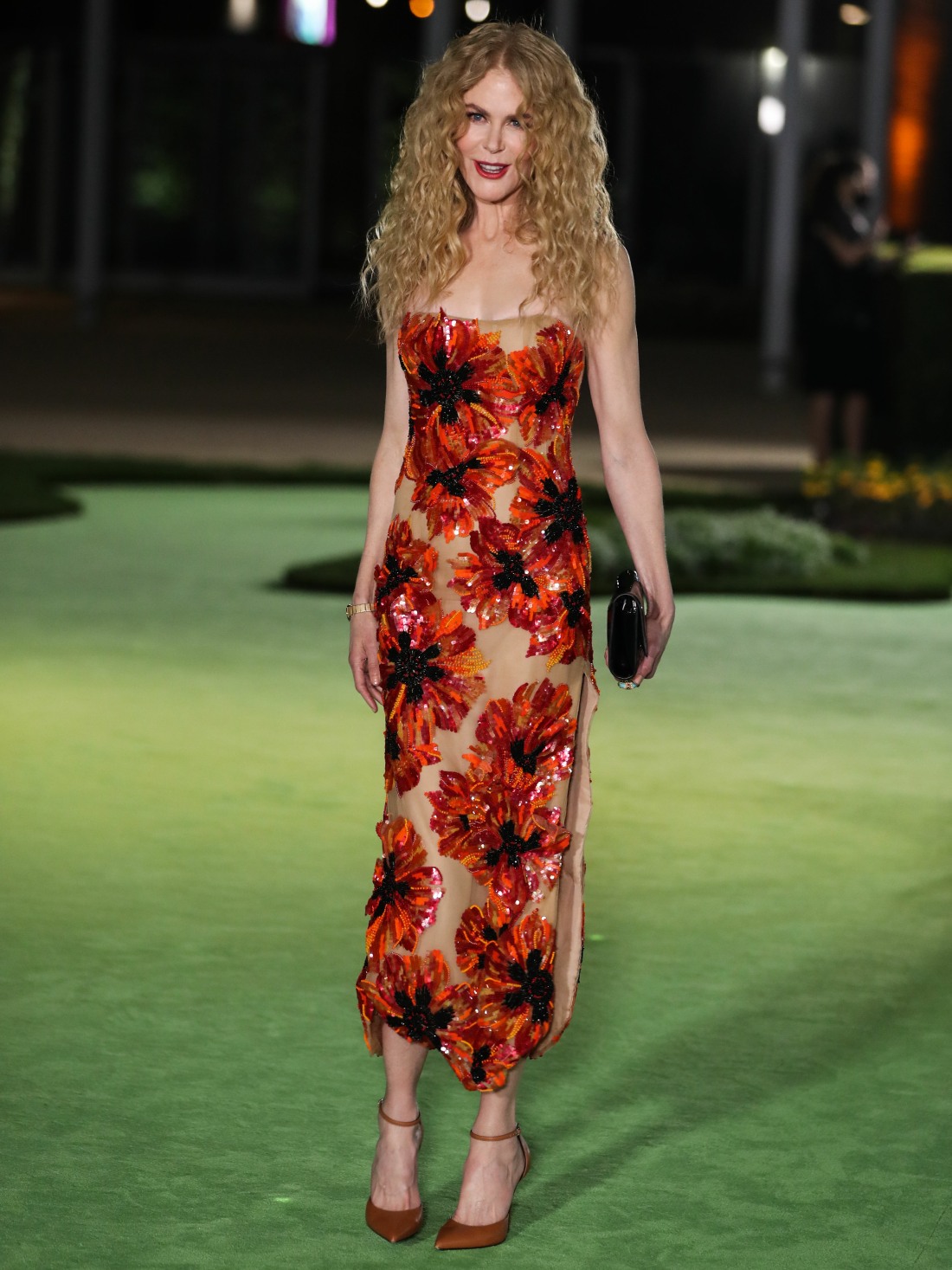 Saturday night was the opening gala for the Academy Museum of Motion Pictures in LA. They got a better A-list turnout than this year's Emmys and Oscars combined. And yes, everyone was vaxxed and Covid-tested! Since it was a night of Hollywood types celebrating themselves and the history of Hollywood, the fashion was great! This definitely counts as "early Oscar campaigning" too, especially since a lot of the attendees will likely be up for Oscars next year. Nicole Kidman wore this Rodarte which really stood out. I like the tea-length although I definitely think the bottom hem could be cleaner. And it feels very… Halloween? It's the orange-and-black combo. I'm okay with her curly hair – this is the texture of her natural hair before she fried it and dyed it blonde for years. I suspect this is either a wig or she's getting significant help from a weave.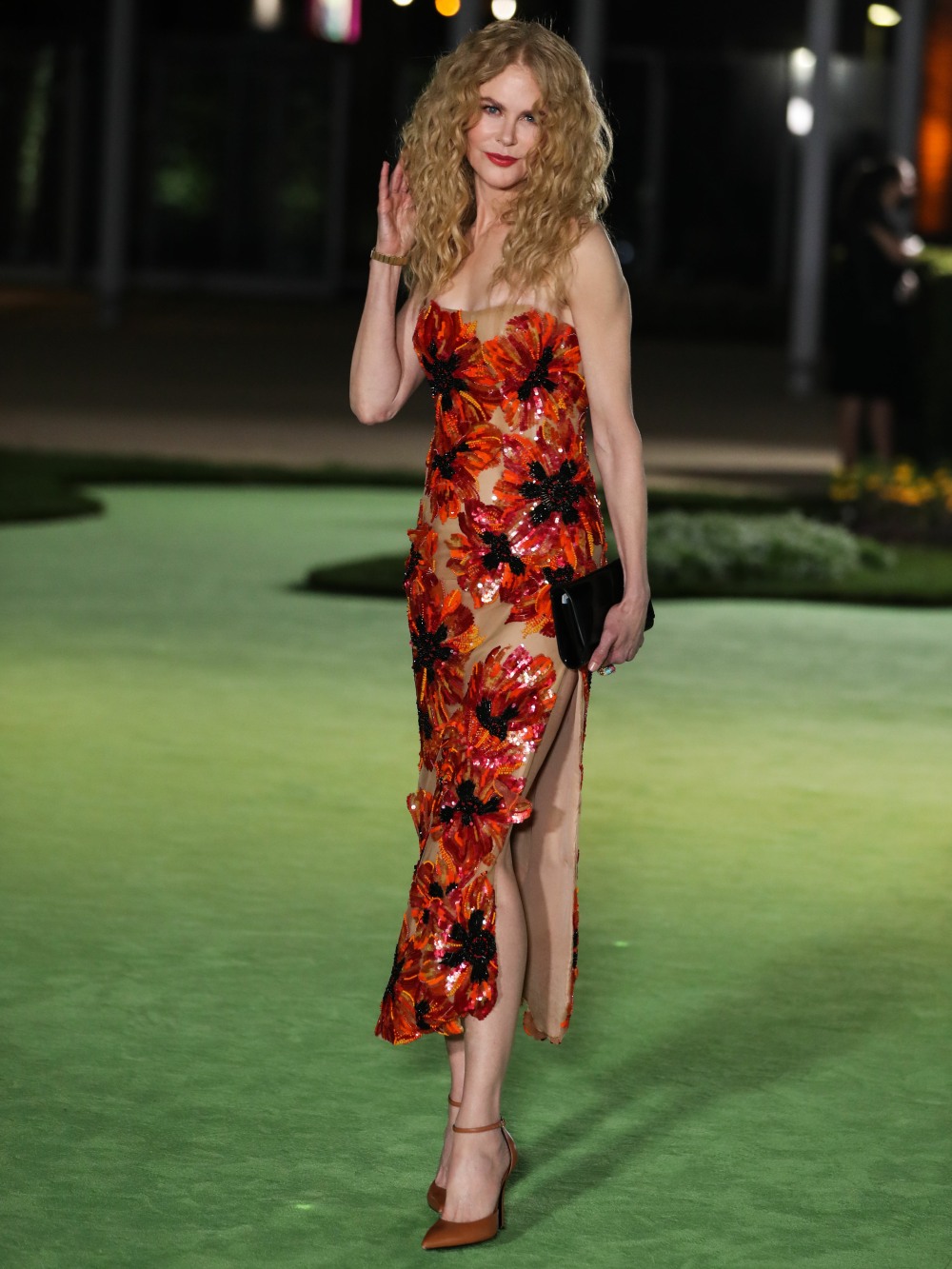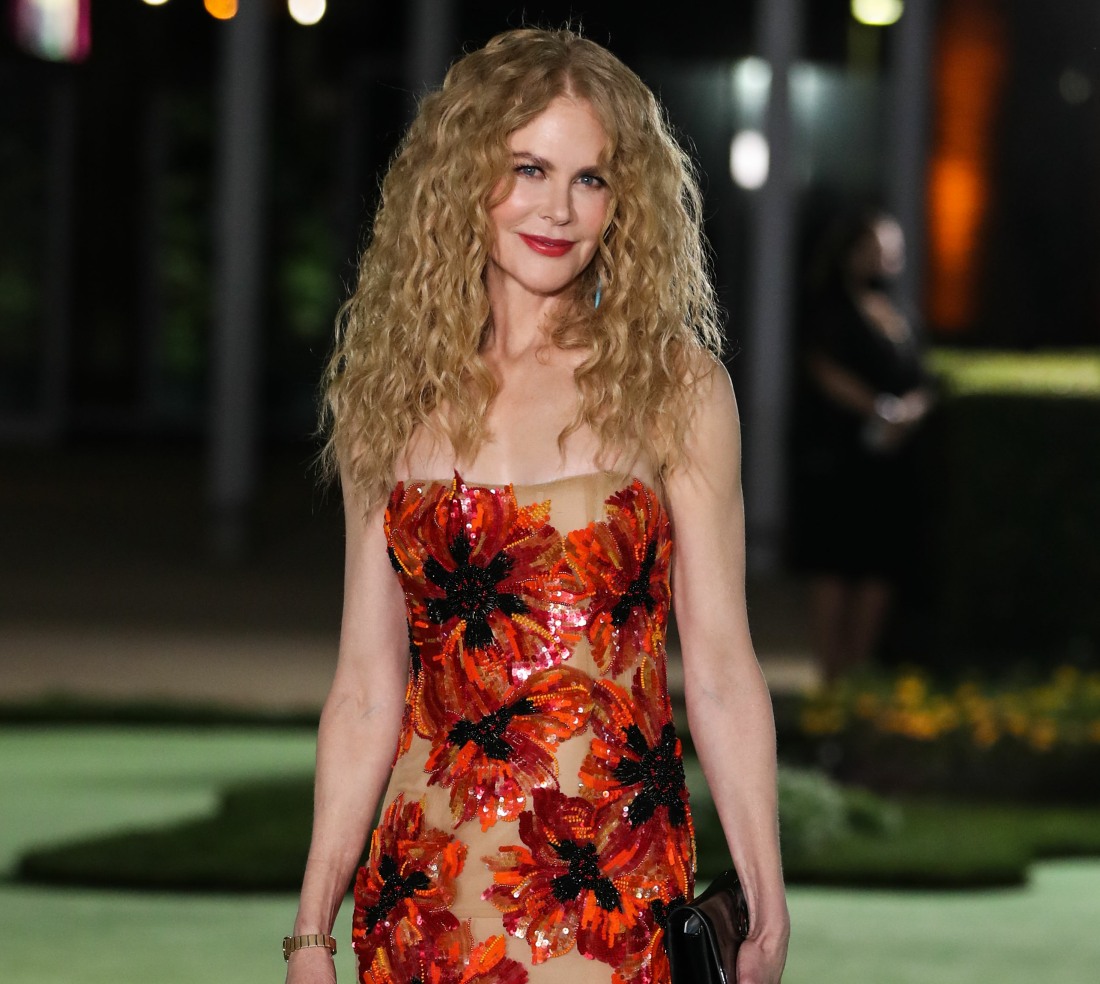 Meg Ryan wore Ulyana Sergeenko. The dress is fine, the hair needs a significant update though. I also think she's stopped messing with her face as much as she used to, and that's a welcome relief.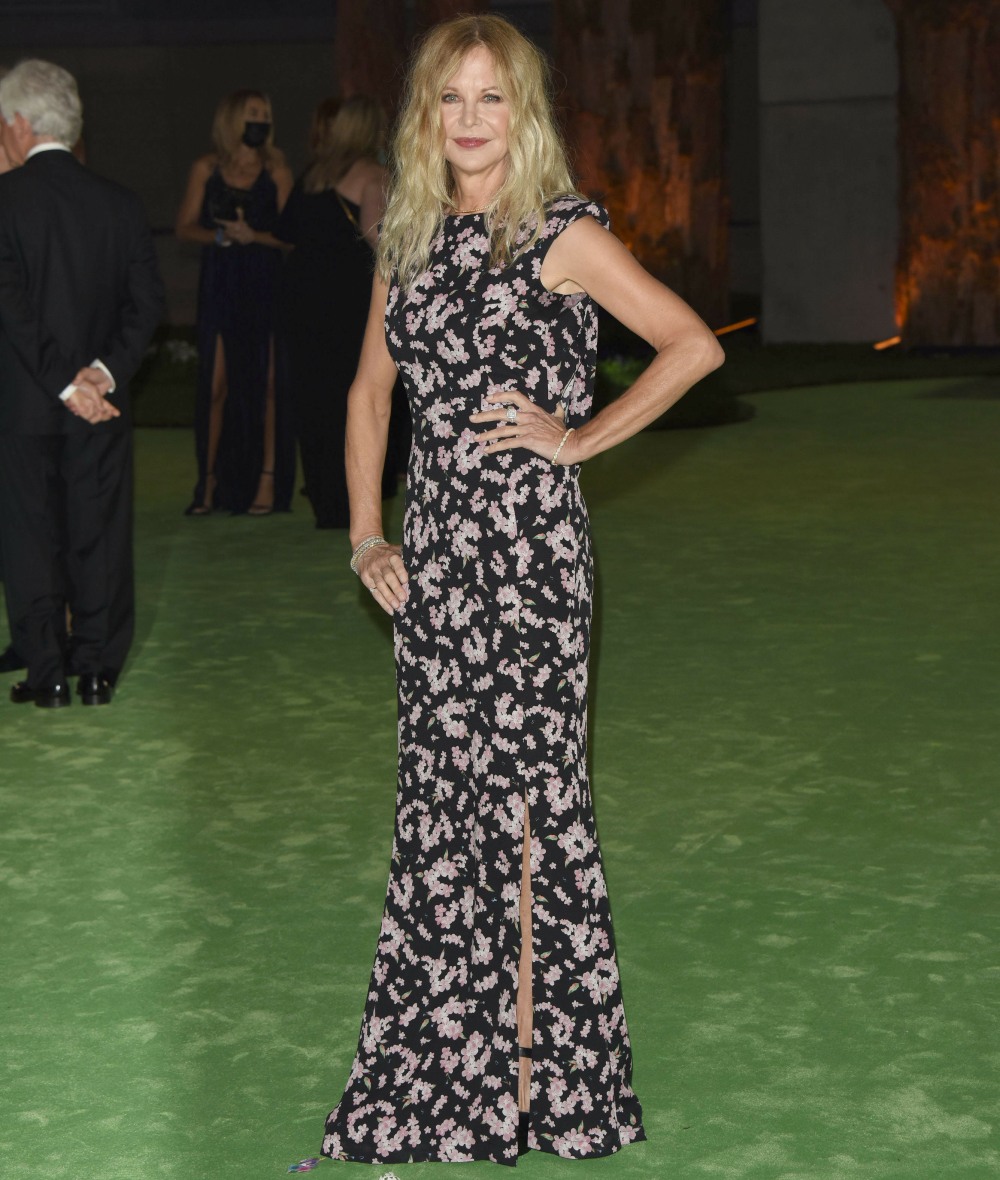 Marlee Matlin in Armani. Black velvet feels so wintery to me and I'm not sure we're there yet! She looks nice but I wish the neckline was just a tad lower. Still, it gives off a vintage flapper kind of vibe, which fits with the event.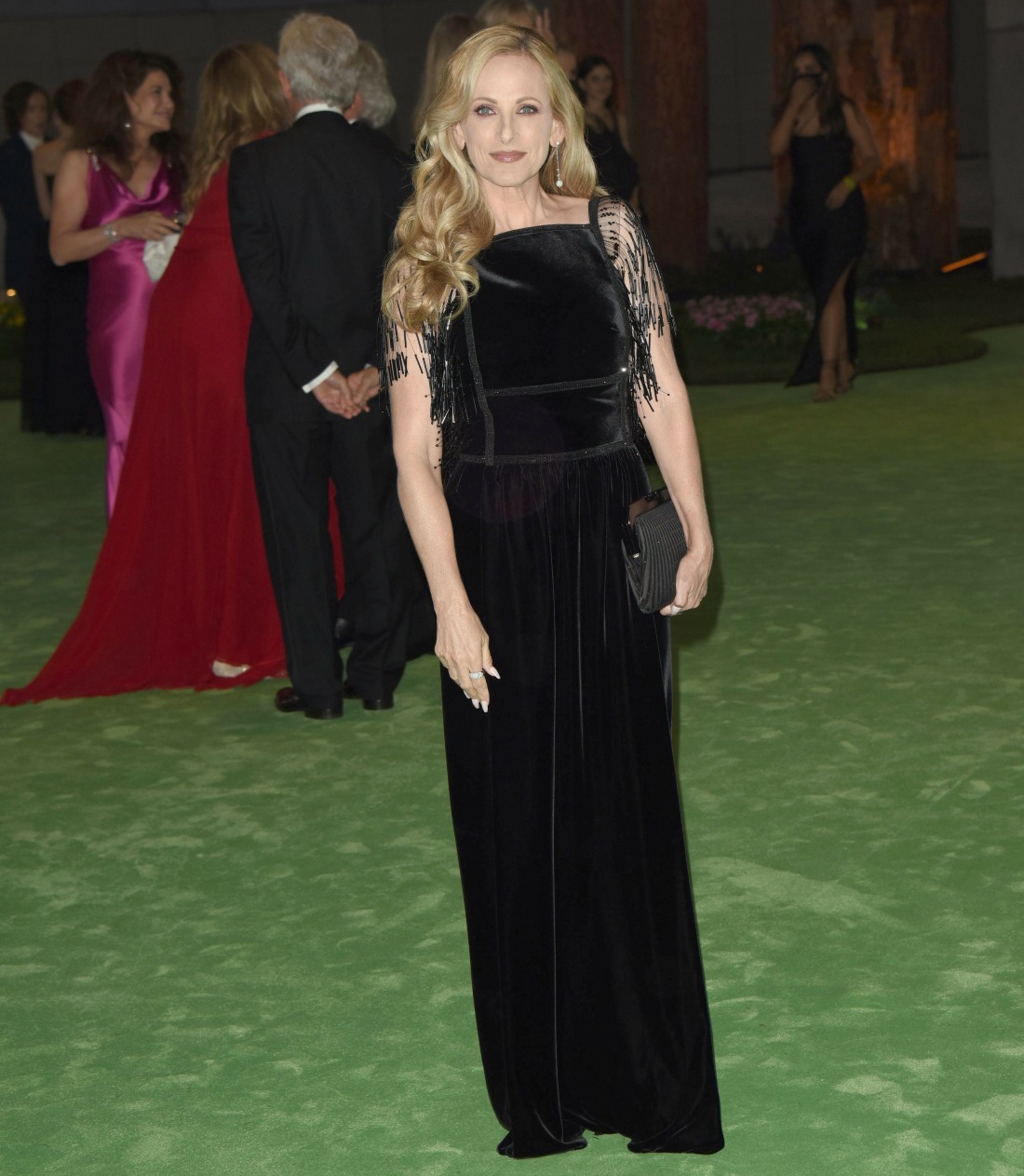 Camila Moronne in Louis Vuitton. This is awful for the event! She looks like she's going to an album release party. At least wear full-length pants for the love of God.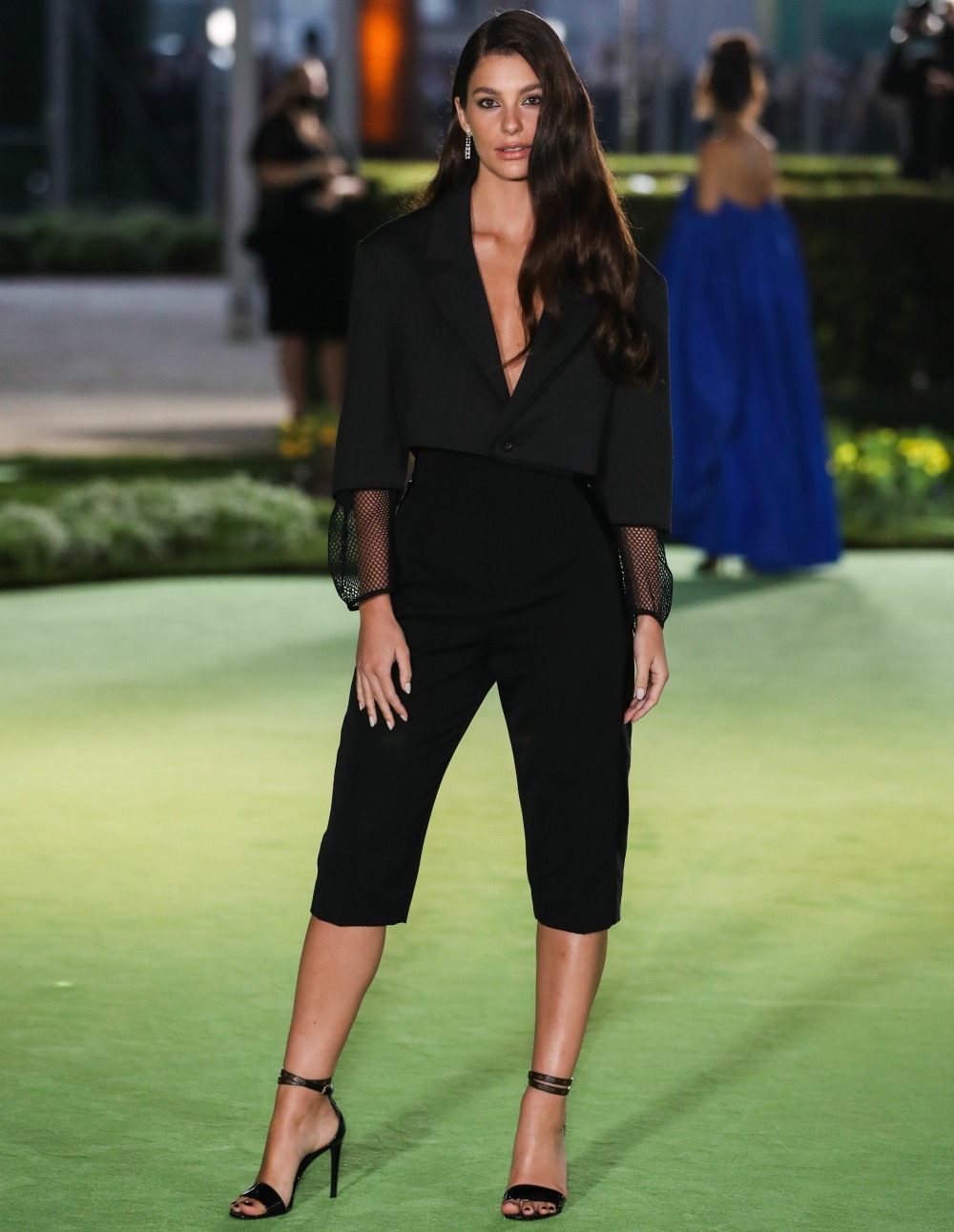 Photos courtesy of Avalon Red.