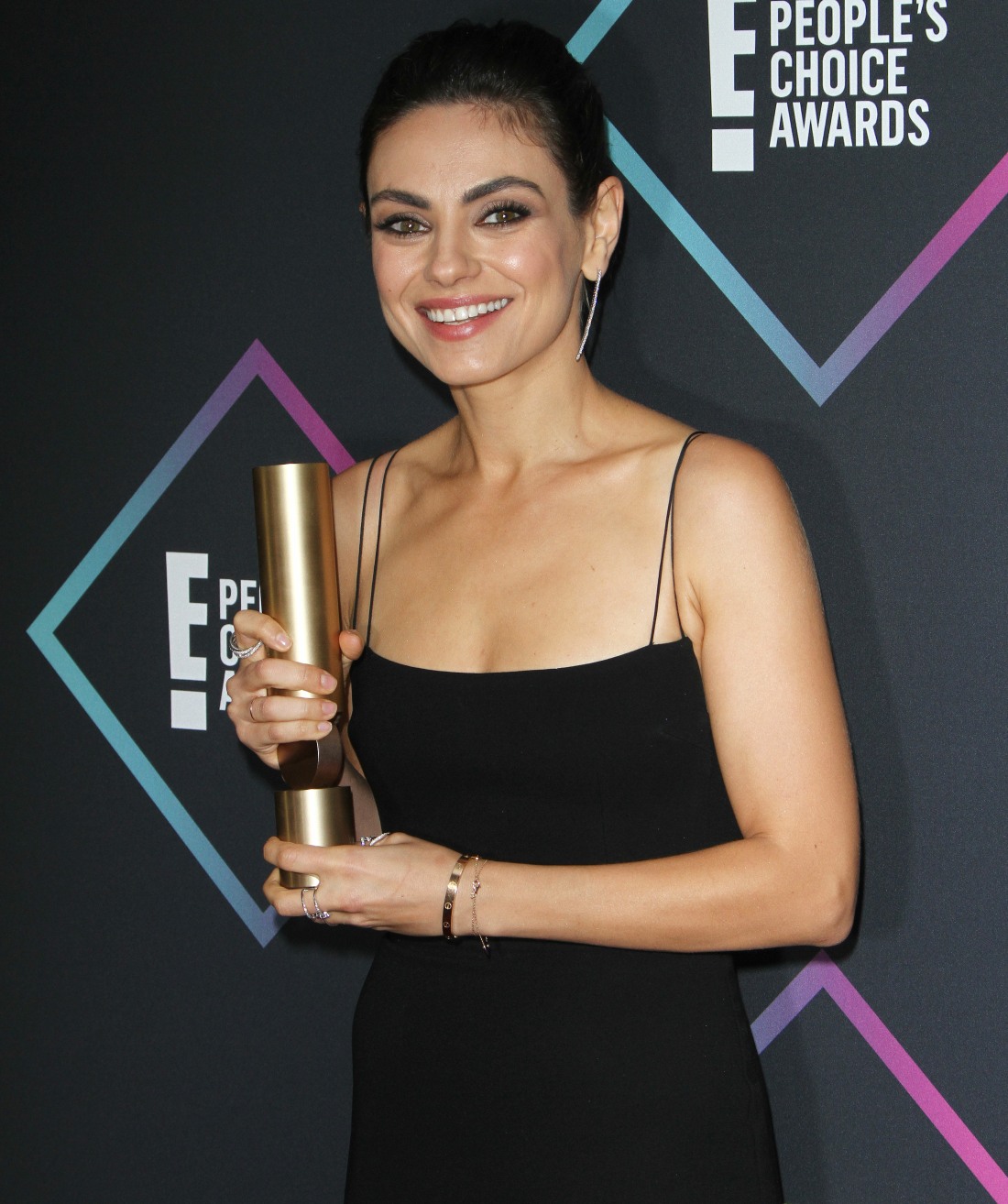 Over the summer, Mila Kunis & Ashton Kutcher confessed to rarely bathing their two children. Mila and Ashton appeared on Dax Shepard's podcast, and they were all bonding about how it's not necessary to regularly bathe kids and Mila even said that she never bathed her babies and now that the kids were older, she waits until she can see the dirt on them. It was the start of Dirty Ass Summer, where celebrities were all commenting about how infrequently they bathed or how often they bathed their children. So, Mila is on Ellen's show today and of course Ellen asked her about this (literal) mess. Mila's answers were not good.
During an appearance on The Ellen DeGeneres Show that airs on Tuesday, Sept. 28, the Bad Moms star, 38, addressed the previous furor surrounding her remarks about bathing. As soon as host Ellen DeGeneres mentioned that "a lot of people are talking" about the couple's comment, the actress groaned and said while Ellen was still talking, "It's so dumb."

A seemingly annoyed Mila immediately followed up with, "We bathe our dogs. Does that make people happy?" When Ellen asked to clarify whether the couple bathes their dogs more often than they do the kids, Mila replied, "Fact, yes."

The star continued, "I know, this was blown…oy, yoi, yoi." She shared about the podcast chat, "Then we all started talking that we don't bathe our children very often, and/or ourselves. Well, I shower every day, but I don't wash my hair every day. Like, I don't find that to be a necessity."

Mila told Ellen that her "intent" is to bathe the kids daily, but then things don't work out as planned. "I wake up every day and like, 'Today, 'I'm going to shower my kids.' And then bedtime happens, and I forgot to feed them."

She went on to mock the other celebs who have contributed to the discourse, saying, "But apparently, The Rock showers, so congratulations, The Rock. You shower." This led Mila to throw her hands in the air to apparently express she was flustered.

After Ellen again wanted to confirm that Mila herself showers but she just doesn't regularly bathe her kids, the Ted actress said that her kids touch "a body of water" almost every other day. When pushed for more details, Mila continued, "Sometimes it's the pool, sometimes it's a sprinkler. It's COVID. Who showered in COVID? We didn't leave the house. Who cares?"

At the end of the conversation, Mila quipped that she didn't make "this story any better right now," leading Ellen to point out things got worse when she "added to it that you forgot to feed them." A weary Mila clarified that she was just joking about not feeding them.
So now she claims to shower every day… and I don't believe her. While I understand the idea behind "if the kids are in the pool all day, they don't need a shower," surely there's a limit to how long that should happen? Like, the pool doesn't wash off everything. And you've got kids wandering around covered in chlorine and sunblock constantly. Basically, I remain unconvinced that Mila and Ashton are bathing their kids regularly. I also feel like this was not the moment for Mila to mock people like The Rock who shower regularly and take care of themselves.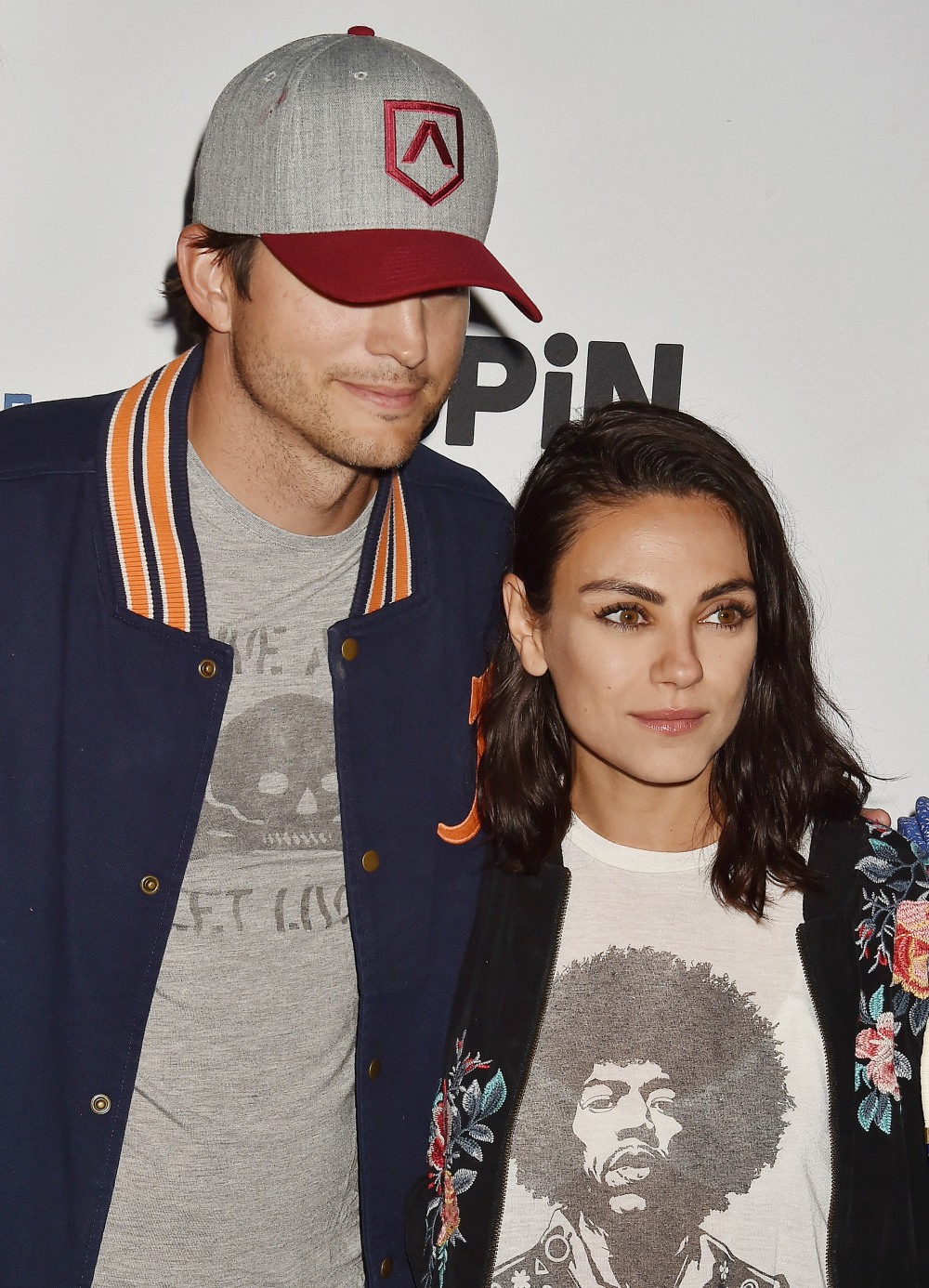 Photos courtesy of Avalon Red.