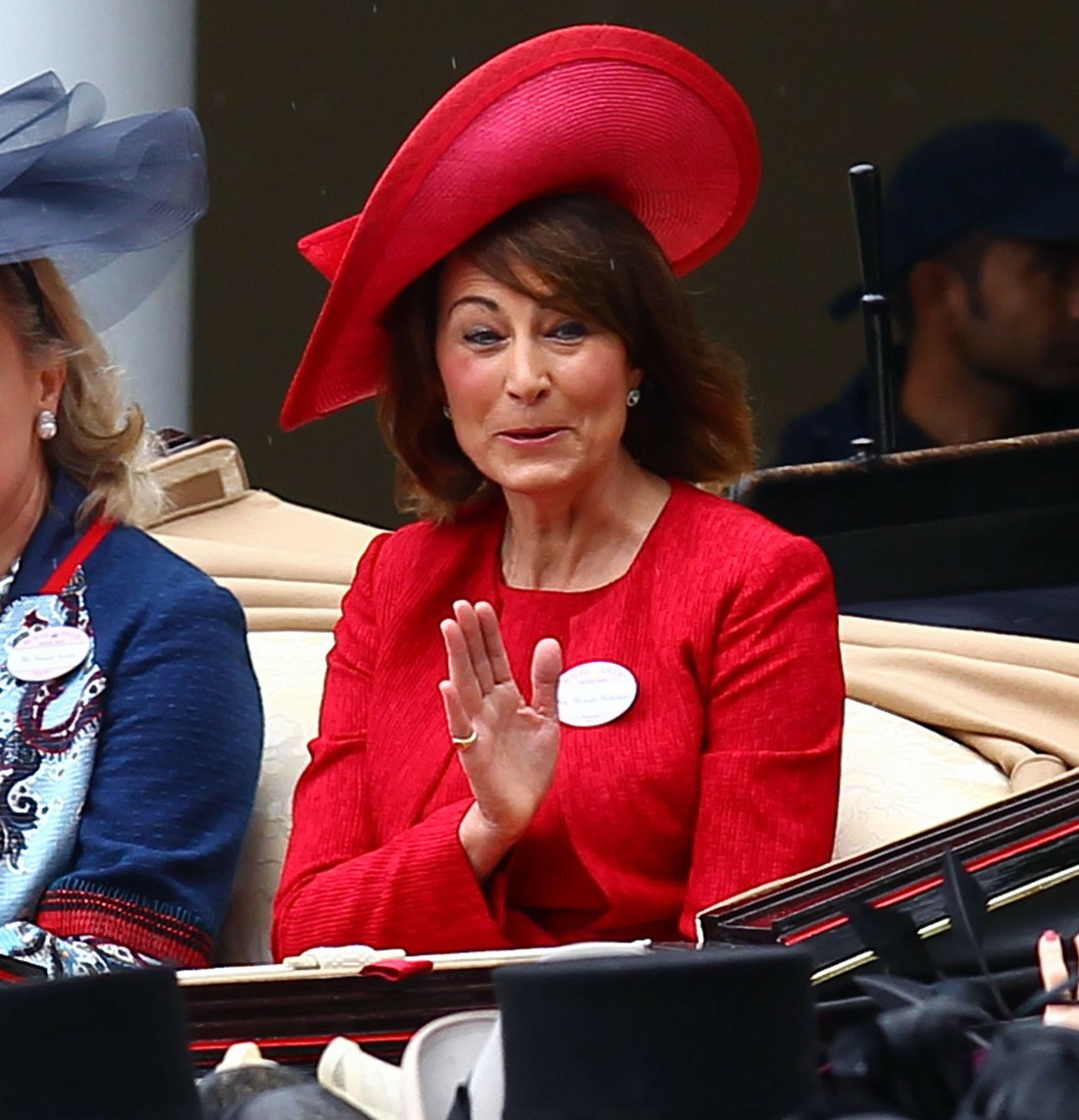 I still think about that completely bizarre month in the fall of 2018 when suddenly the Duke and Duchess of Sussex were being ripped apart 24-7 in the media and just as suddenly, Carole Middleton gave like three or four major interviews. In retrospect, I absolutely believe that there was a tit-for-tat exchange with the media and the Middletons, plus I just think Carole wanted to sign her work. She wanted there to be no mistake that she was a big part of the campaign to destroy Meghan. Since then, Carole has been much more engaged with the media, posing for magazine covers and giving interviews with more frequency. Over the weekend, Carole sat down with the Daily Mail to promote Party Pieces. I don't know which side is slumming – the Mail is so obviously sycophantic towards Carole, it reads as satire; on the other side, Carole clearly knows that this is all transactional and so she performs her role in the charade. You can read the full piece here. Some highlights from the interview:
Whether she thinks of retiring: 'They say if you do a job you enjoy, you don't work a day in your life, and I truly feel like that; even when it's very busy,' says Carole, who is announcing that the business, Party Pieces, is very much back with the launch of a new collection, promising enhanced 'wow' factor.

How she stays looking & feeling young: 'I spend a lot of time with young people which can help keep anyone young! I hope I haven't become set in my ways, which can perhaps age you. I like to hear about trends in fashion, sport and design.'

Party Pieces is doing fine during the pandemic: 'We were very lucky in that we were able to keep trading; and while demand dropped for certain ranges such as hen parties, it grew for other pieces such as personalised cakes and balloon bouquets that people were sending straight to someone's door. Our customers enjoy making a fuss of their loved ones whether they can do it in person or at a distance. Their creativity was inspiring. Now some parties are happening again and we have a lot of catching up to do. I think people are enjoying celebrations with a renewed appreciation of being together.'

On her profile of 'mother of the future queen' versus her life as a businesswoman: 'For me, my personal and my business life are not two separate things; they are both an essential and interwoven part of who I am. My children inspired my business and have been involved from the start, and the success that we've had has helped us build the life we have currently. I feel incredibly fortunate to have found the professional fulfilment I always wanted.'

Mother & grandmother: 'The only thing I can say about being a mother is how much I loved it and still do. Mike was a good hands-on father and we found a way to make business and family life work. I'm going to continue to live life to the fullest: spending quality time with my children and grandchildren, and growing my business to help me turn my ideas into realities.'

Her work ethic: 'I remember my parents working hard to provide for us, and so it has always felt natural to me to do the same. My children continue to inspire me and, as they have grown up, our brand has evolved. From just selling children's products in the early days, you can now buy one of our popular personalised cakes or balloon bouquets, we curate pieces for all kinds of celebrations, including milestone birthdays, anniversaries and graduations. Having a big family has made me think carefully about how children's parties, for example, work from the point of view both of the children enjoying it and the parents organising it.'
Carole sprinkled references to various Party Pieces products throughout the interview, which comes across as pretty tacky when you think about it. I mean, a businesswoman is allowed to hype her company, of course. But Carole would have never had this kind of access or interest if her daughter was married to Bill Baldingham, the HR manager of an engineering firm. Given that Carole actually *is* the mother of the future queen, it does come across as a bit too… transactional and cheap.
Anyway, the news I found most interesting is that Carole has no plans to retire from Party Pieces. I would still be very interested in learning about what's really going on financially, how much debt they're carrying and what in God's name was up with that grow operation.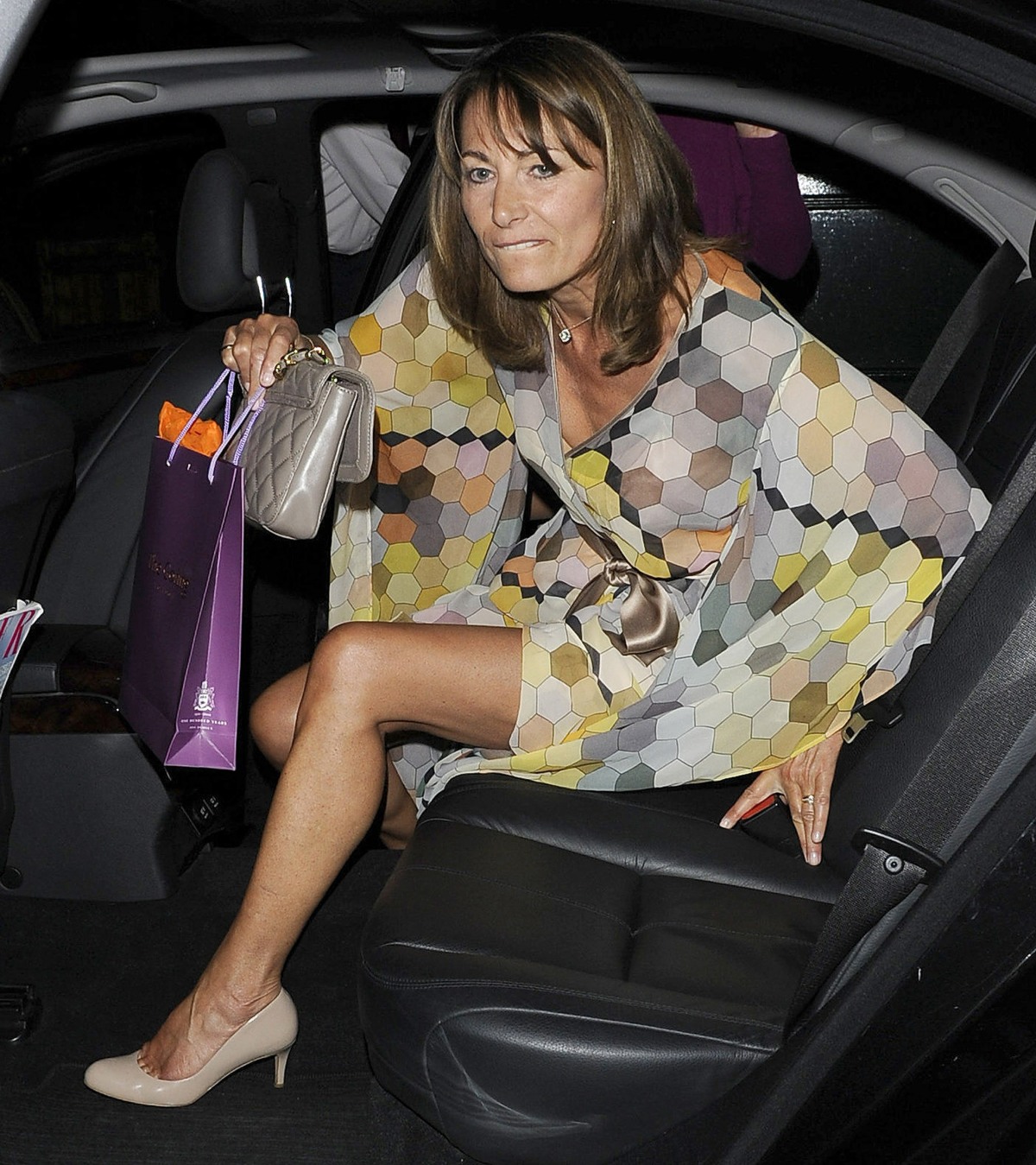 Photos courtesy of Avalon Red, Backgrid.