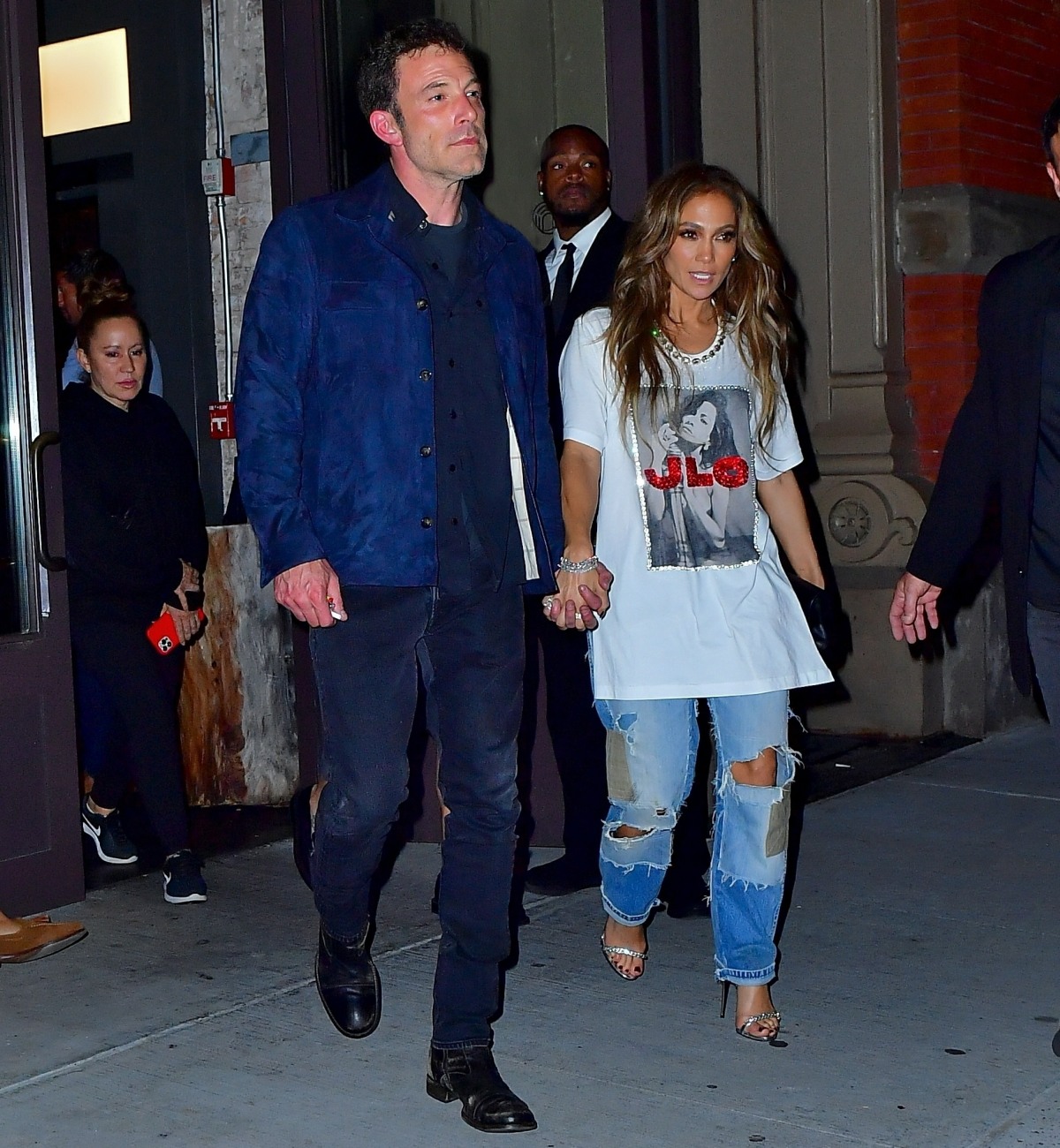 Is anyone else still thinking about the fact that Ben Affleck flew to New York last weekend so that he could watch J.Lo perform at the Global Citizen festival? And not only that, Ben came to New York so he and J.Lo could do a literal pap stroll, as in a stroll through a public park, with paparazzi documenting their walk and their makeout session? I love them so much. I hope no one ruins this for me. I especially hope Ben doesn't ruin this for me. For now, he seems so happy. Blissed out, loved up and horny. God bless him. Ben and Jen had to fit so much into their dirty weekend because that was probably the last time they'll see each other in person for a few months:
Jennifer Lopez and Ben Affleck aren't going to let distance come between them. Though the couple has spent more time apart in recent weeks as they've tended to their respective careers, they've accepted that "this is their life together now," a source close to Lopez tells PEOPLE in this week's issue, on newsstands Friday. "They will see each other when they can."

On Sept. 25 Affleck, 49, flew into New York City from Austin, Texas — where he's been shooting the upcoming thriller Hypnotic — so he could be in the crowd at Lopez's Global Citizen Live performance that night in Central Park. "Ben wanted to be by her side," says the source. "They are always supportive of each other's careers, and Jennifer was very excited to have Ben in New York City."

The next day, Affleck and Lopez, 52, held hands and kissed during a stroll through Manhattan before the actor had to return to Austin for work. Since all of their kids (Lopez shares twins Max and Emme, 13, with ex Marc Anthony; Affleck and ex Jennifer Garner co-parent Violet, 15, Seraphina, 12, and Samuel, 9) attend school in Los Angeles, that "is where they will spend time when they can," the source adds. "They are making it work."

Even while apart, Lopez — who will next appear in the romantic comedy Marry Me set for release on Feb. 11 — and Affleck "both gush about each other," says the source. "Jennifer is as protective of Ben as he is of her. She is the happiest that she has been in along time."
"This is their life together now" – I take that to mean that Ben and Jen have discussed what it will look like in their late 40s/early 50s, with kids from previous marriages and demanding careers, and how they will juggle all of that. I hope that Ben IS supportive of J.Lo throughout, and it's not a matter of Ben believing that Jen should drop everything to be with him on location or whatever. Because honestly, she's a bigger deal! She's a huge corporation. Ben has his own stuff going on too, but let's be real. Anyway, let's enjoy these photos while we can because these will probably be the last Bennifer photos until December.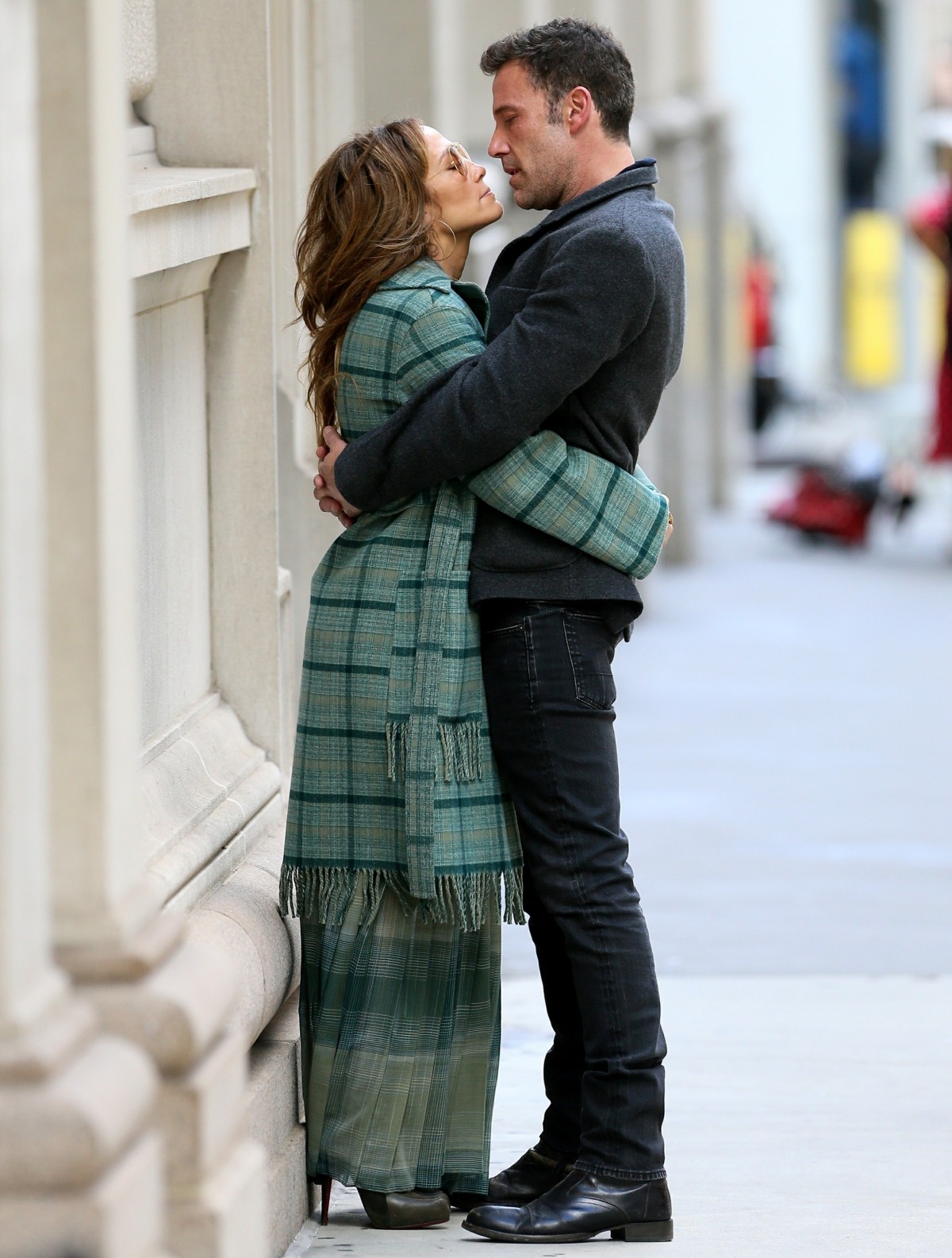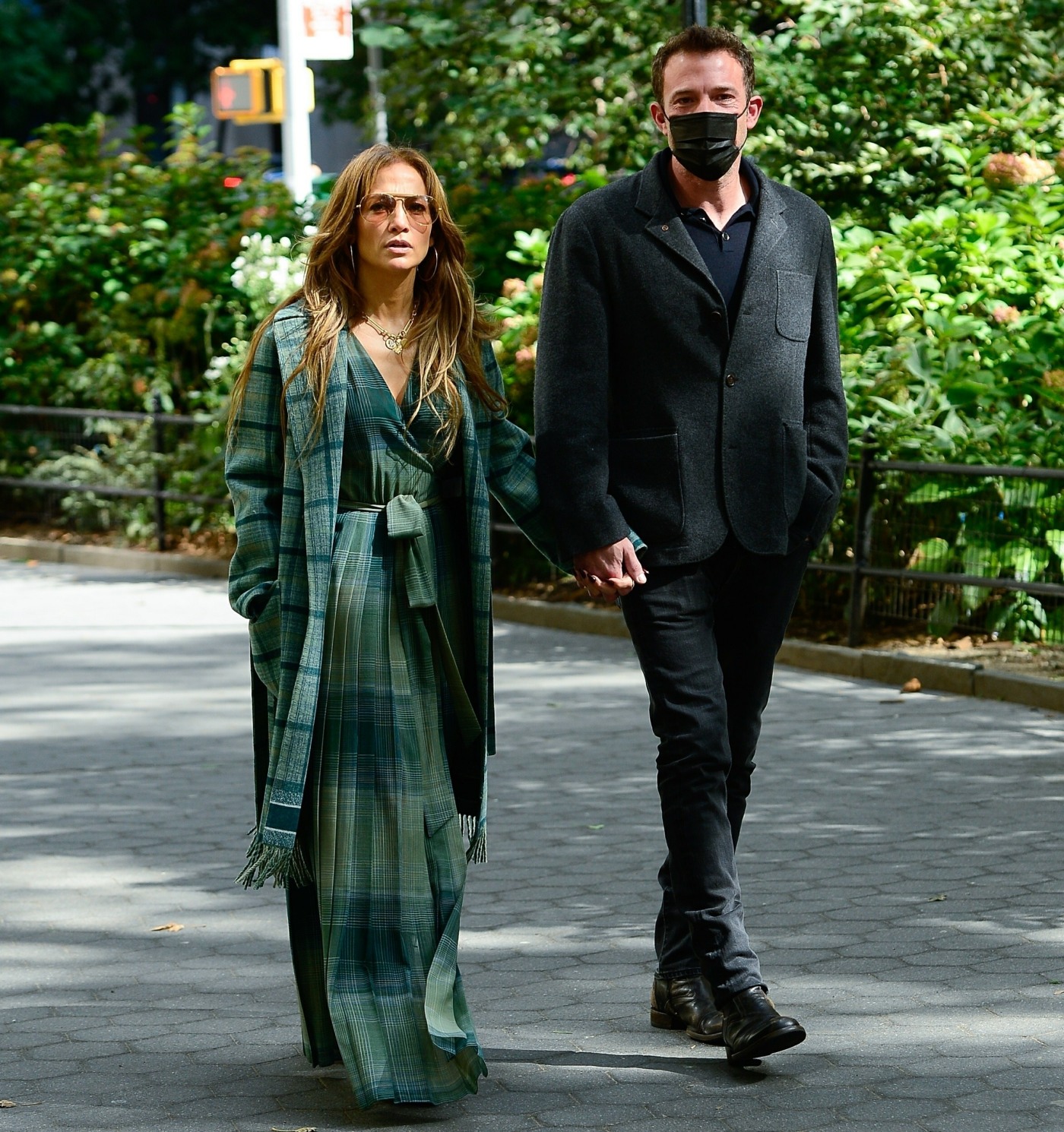 Photos courtesy of Backgrid.