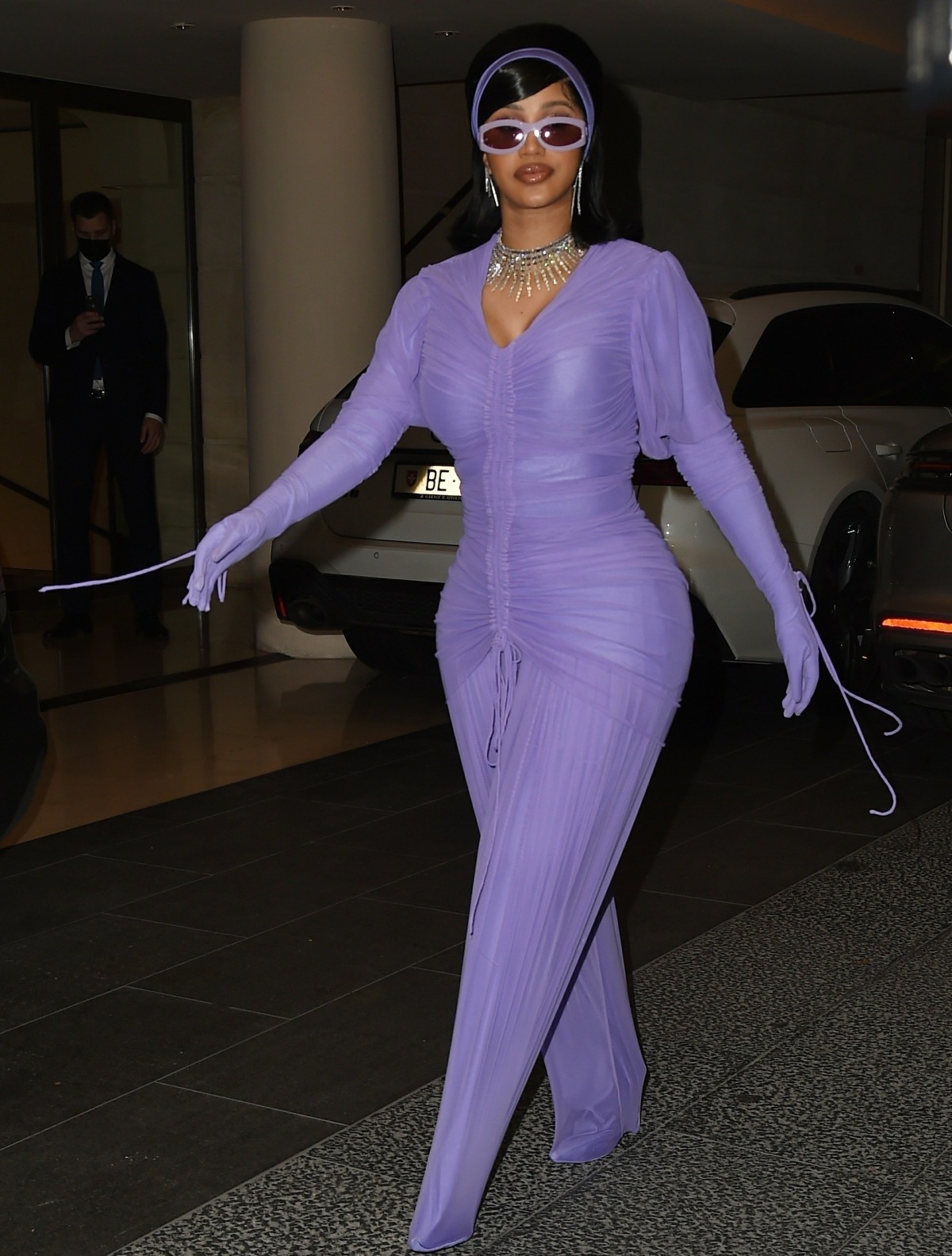 Celebrities really, really missed being seen during the pandemic. Which is why the return of fashion weeks has been a big deal. Celebrities flew into Paris last week for the Paris fashion shows and fashion events. Cardi B was one of them – she gave birth to her son on September 4th, and she made multiple appearances during Paris Fashion Week. Which feels too soon! I wish she had just chilled out and gone on maternity leave for a while and really enjoyed being home with her kids.
Anyway, these are photos of Cardi at the party for Messika by Kate Moss – that's the jewelry line collaboration between Moss and Messika. For two days, Cardi did events in Paris wearing these kinds of ensembles. The ensembles involve parachute pants which cover the feet. These are not pants which are too long – the pants literally cover feet and shoes, like an adult onesie. I have no idea what's going on or if this is The Look. The onesie ensembles were done by Richard Quinn. I… have no words.
Oh, and Offset was with her in Paris. In fact, Offset walked the runway of the Balenciaga show.
Cardi B goes green in Paris, rocks meme-worthy catsuit with frilly bonnet https://t.co/msuuewrnh7 pic.twitter.com/pQxnwx9Zb6

— Page Six (@PageSix) October 3, 2021
Wow people in France are sooo lovely .I can't believe DemDem got me a Birkin and the most beautiful flowers I have ever seen.I was in such shock .Thank you very very much pic.twitter.com/xM5xJ0Zix8

— iamcardib (@iamcardib) October 2, 2021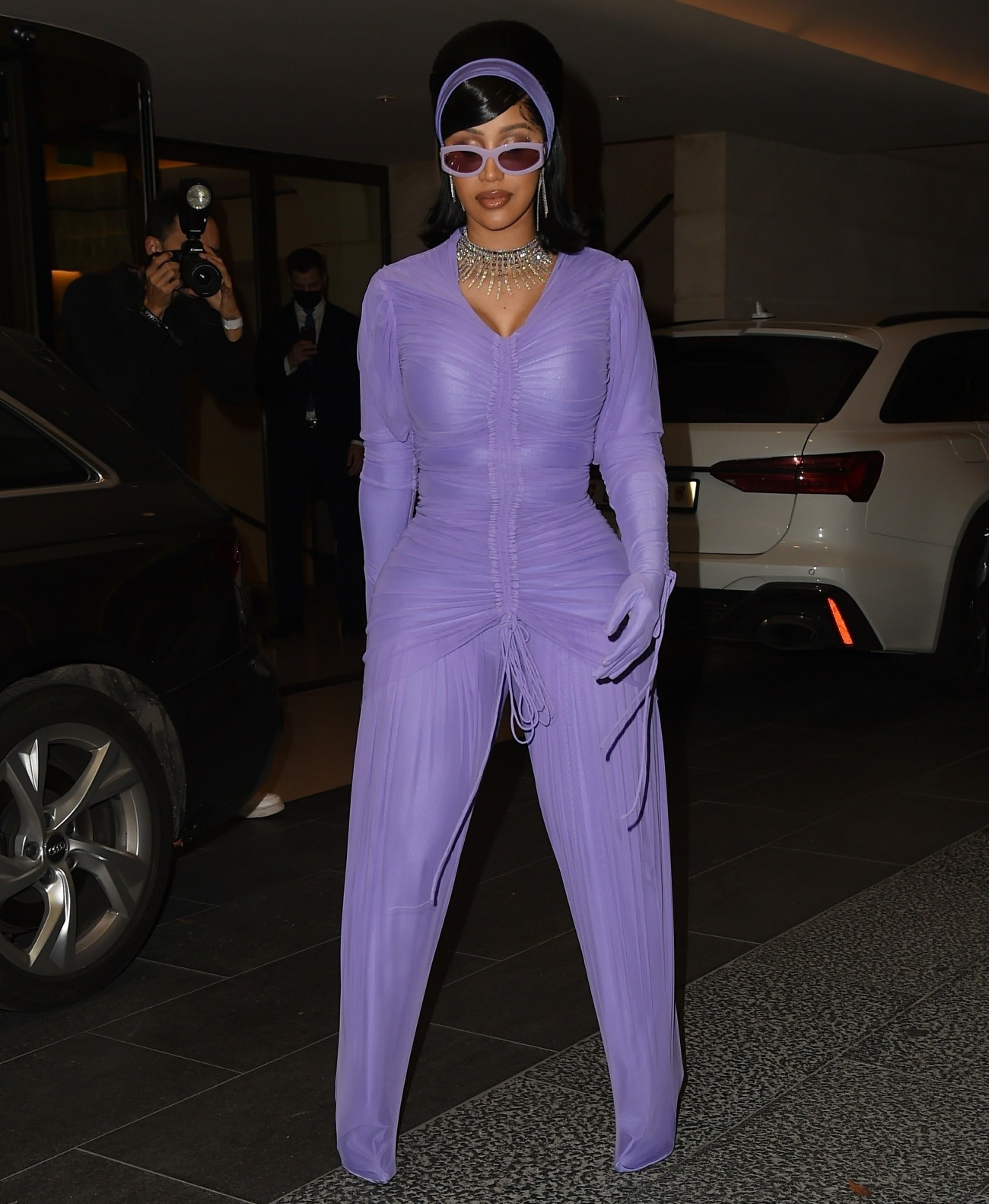 Photos courtesy of Backgrid.