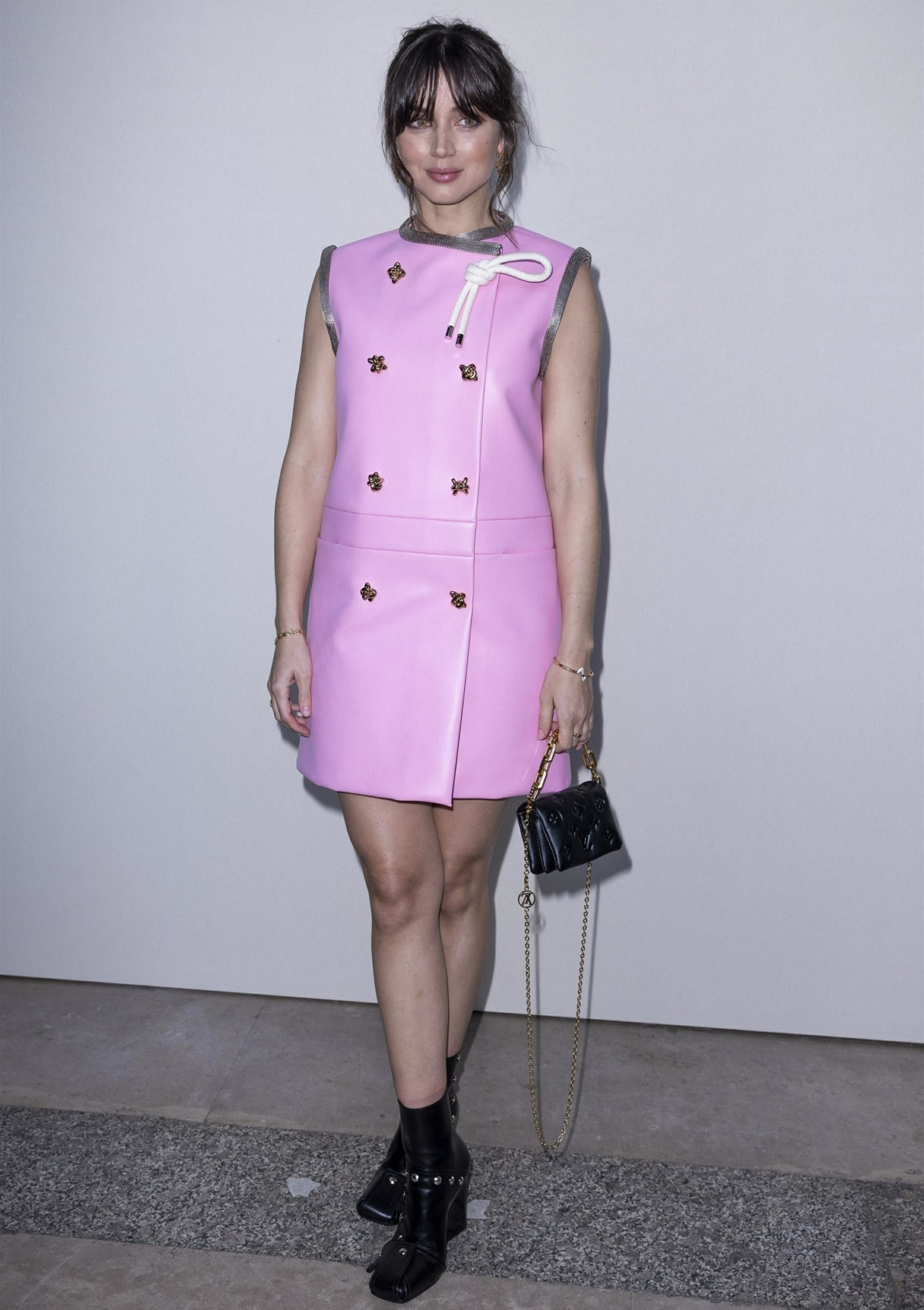 Every time I look at photos from a Louis Vuitton show in Paris, I'm always upset by how many celebrities come out for LV and how bad all of those celebrities look in LV clothing. Ana de Armas arguably got "the best" look from Nicolas Ghesquière's Louis Vuitton Spring/Summer 2022 collection, but it's not like there was tons of competition. Look at that weird rope-knot on the dress!! LOL. Jennifer Connelly is a complete wreck in her ensemble. Phoebe Dynevor's dress is a mess. Alicia Vikander – who has been with LV for years now – looks like she's wearing a tennis skirt with a Members Only jacket.
Against this backdrop of fug fashion, protesters emerged. Well, by "emerged," I mean "stormed the runway."
It is a long-standing tradition that Louis Vuitton closes out Paris Fashion Week and, in turn, a long month of runway shows that starts in New York. But the grand finale of the spring 2022 collections was a little different this season. On Tuesday afternoon, a protester joined models on the catwalk, carrying a large fabric sign that read, "OVERCONSUMPTION = EXTINCTION." Eventually, the protester was tackled by security guards and carried off.

Three climate activist groups were mentioned at the bottom of the protester's sign and have publicly aligned themselves with the action: the French chapters of Extinction Rebellion, Youth for Climate, and Friends of the Earth. A group of protesters with signs also gathered outside the Louvre, where the show took place.

"La planète brûle mais la mode regarde ailleurs," wrote Extinction Rebellion France in an Instagram post. This translates roughly to "The planet is burning, but fashion looks elsewhere."
I would understand it a bit more if the protesters were specifically protesting "fast fashion," the cheap mass-market fashion which is designed to be worn once or twice and then fall apart or thrown out. But while I find these LV designs hideous, they are not fast fashion. These pieces will be kept and worn or sold to vintage shops and reworn, etc. But yeah, overconsumption is an issue.
A protestor got into the line-up at #LouisVuitton with a message for — well, everyone. Later, security guards tackled her and carried her off. pic.twitter.com/gpCy3XrVRb

— Vanessa Friedman (@VVFriedman) October 5, 2021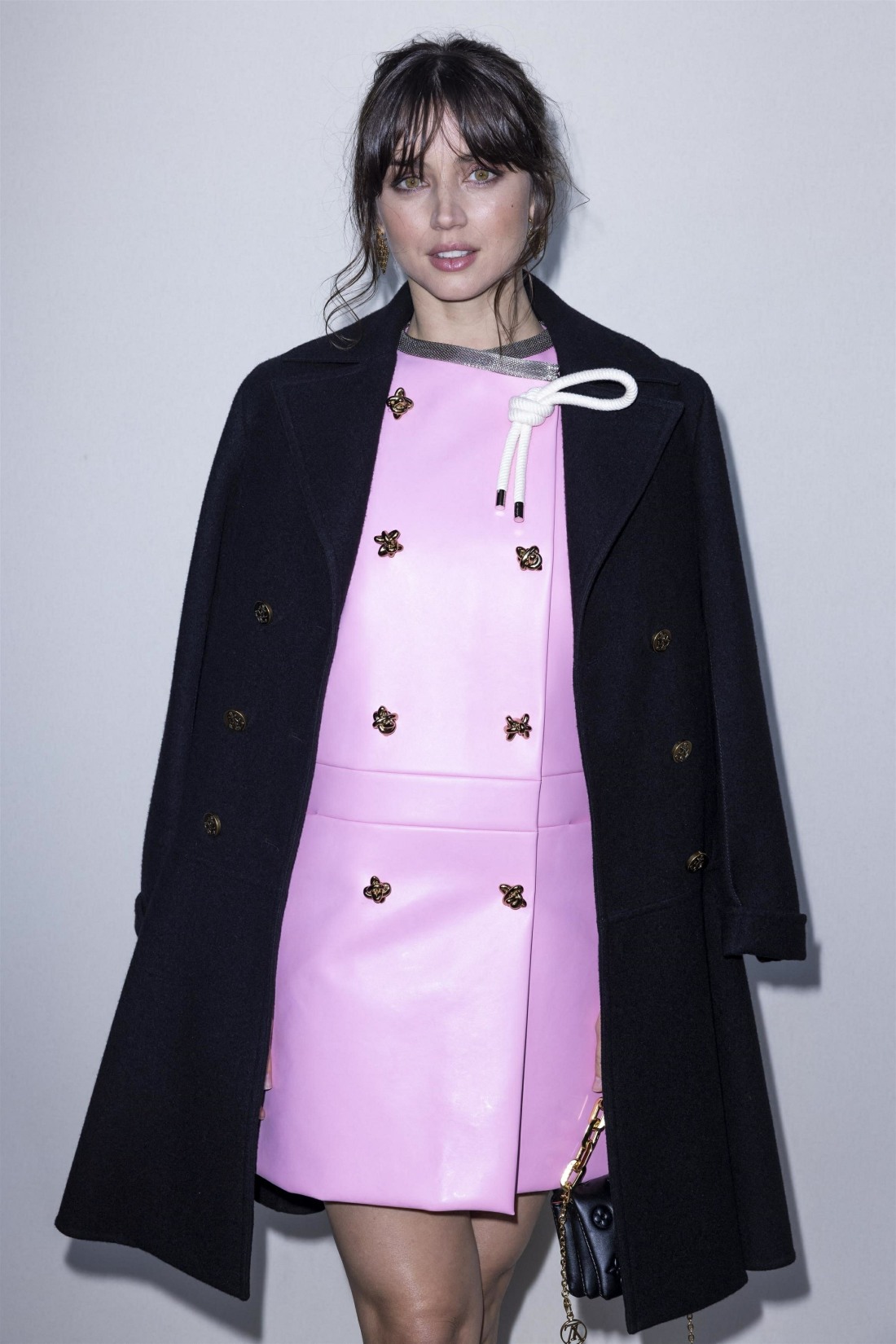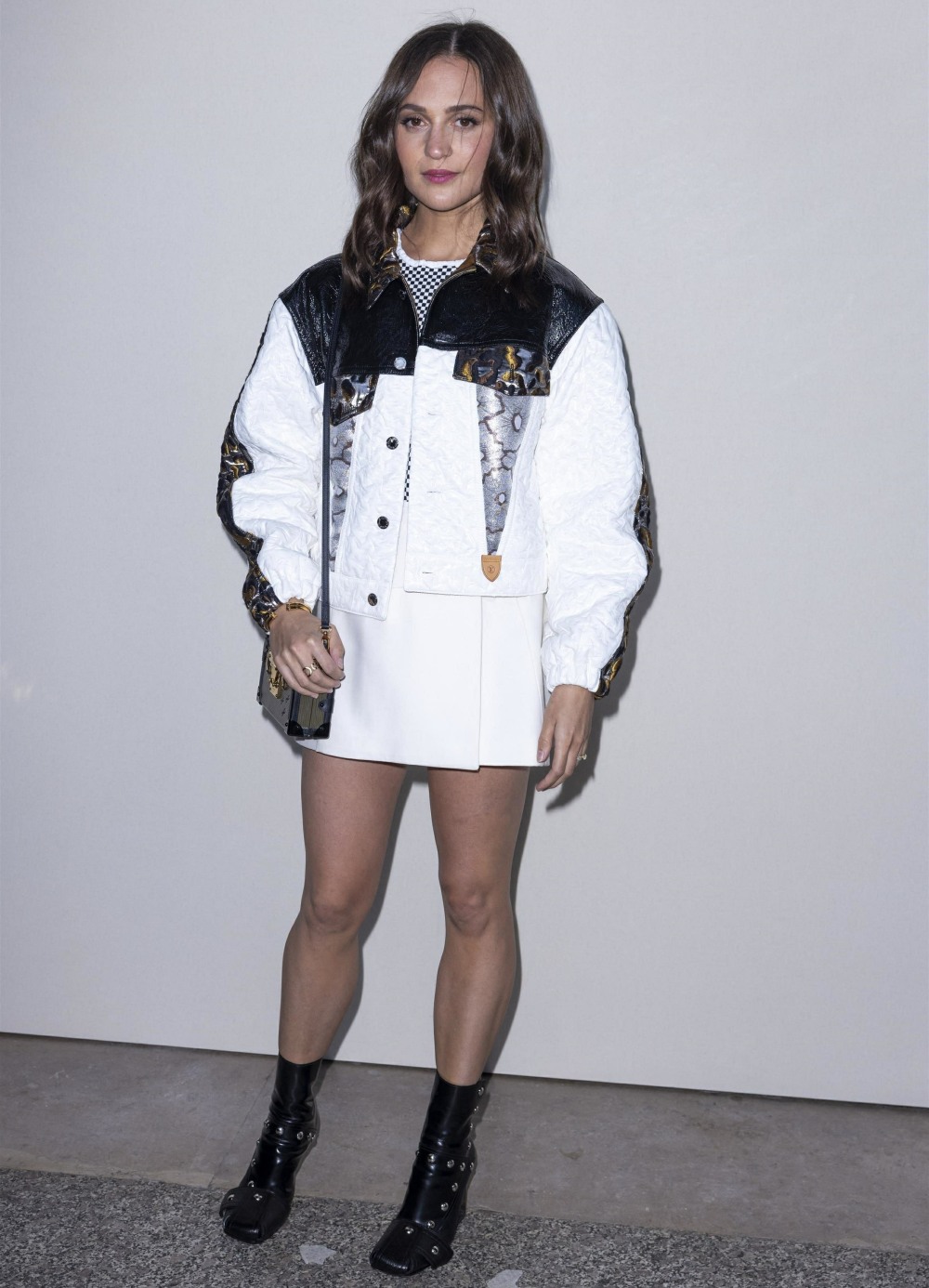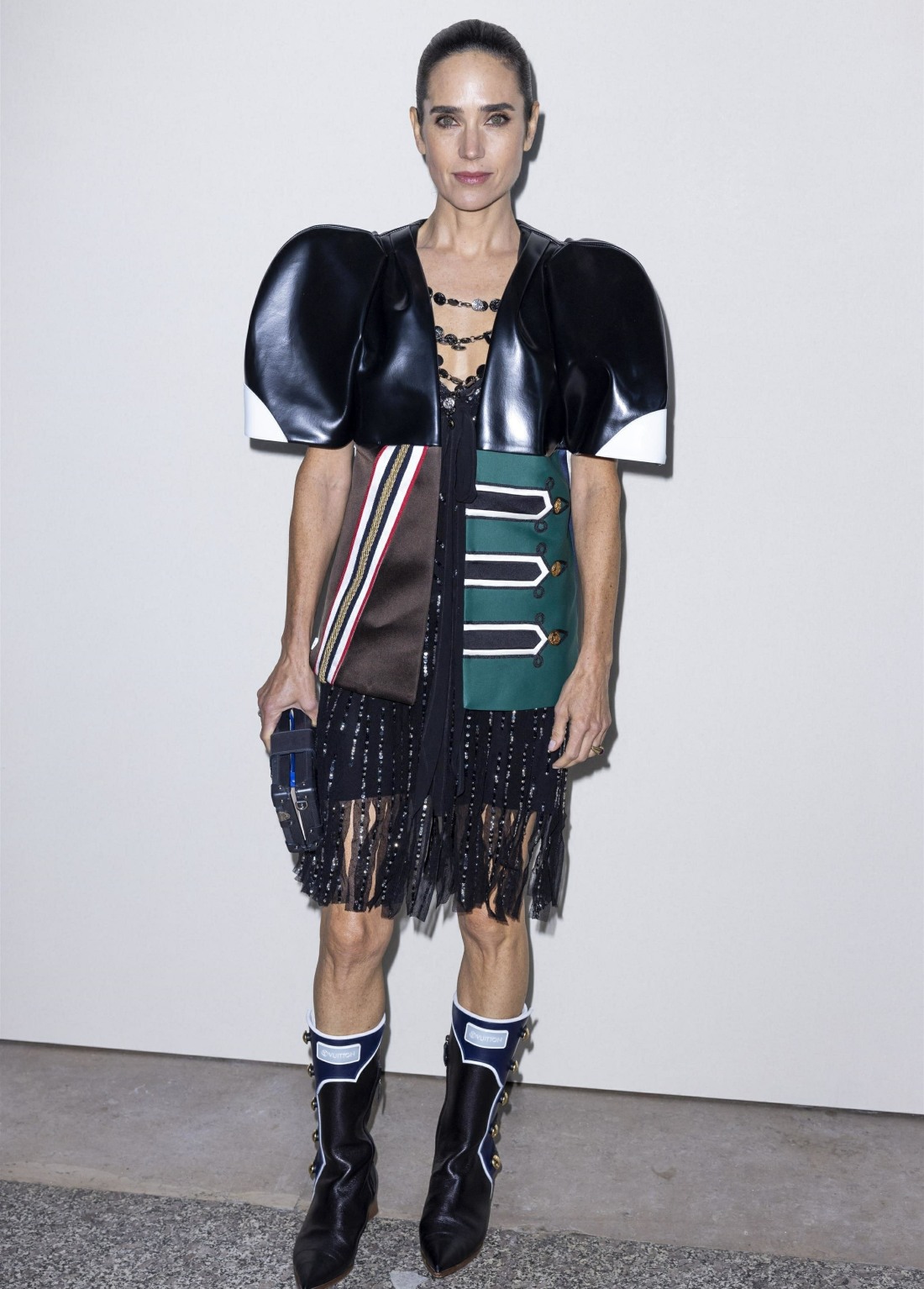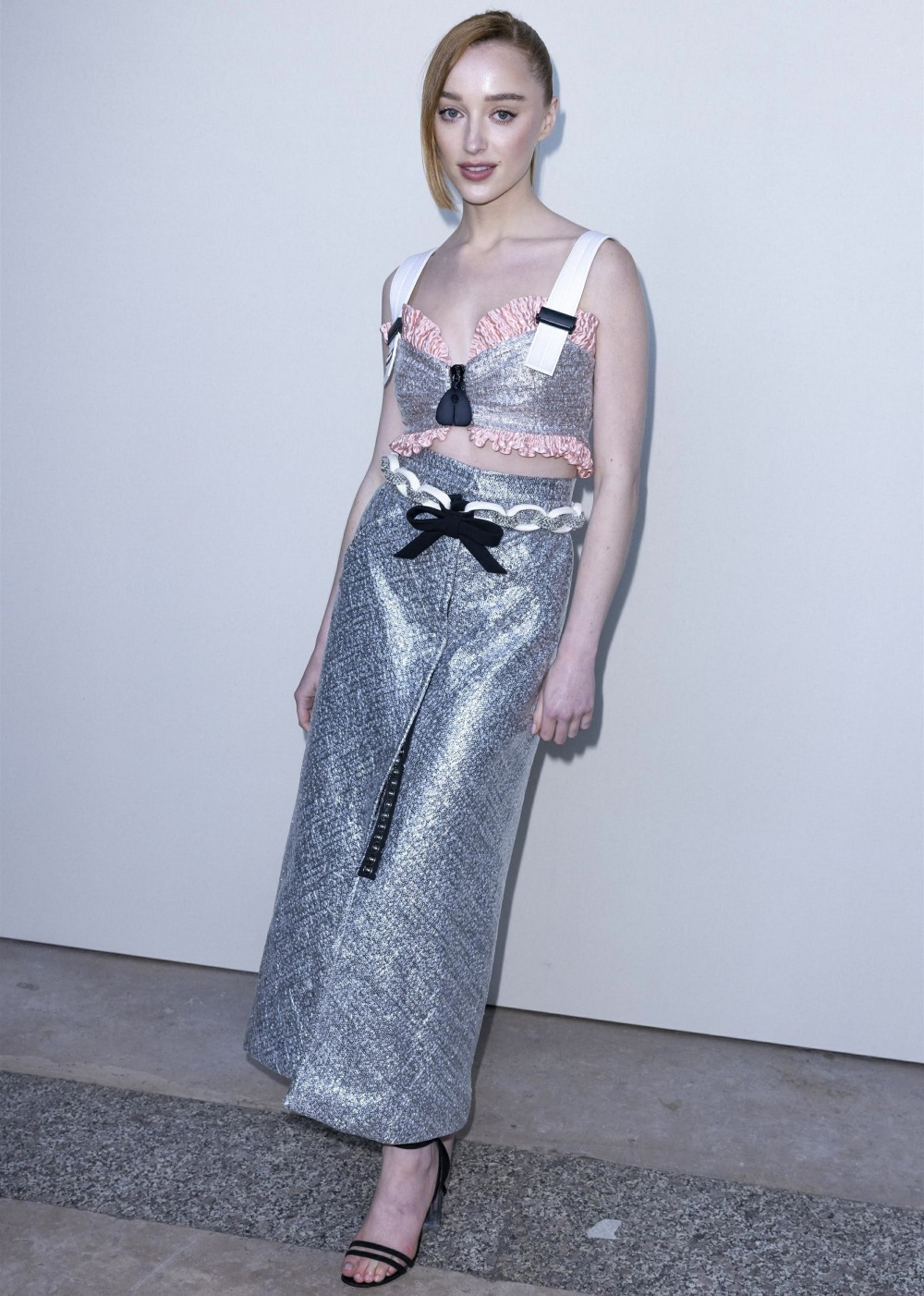 Photos courtesy of Backgrid.