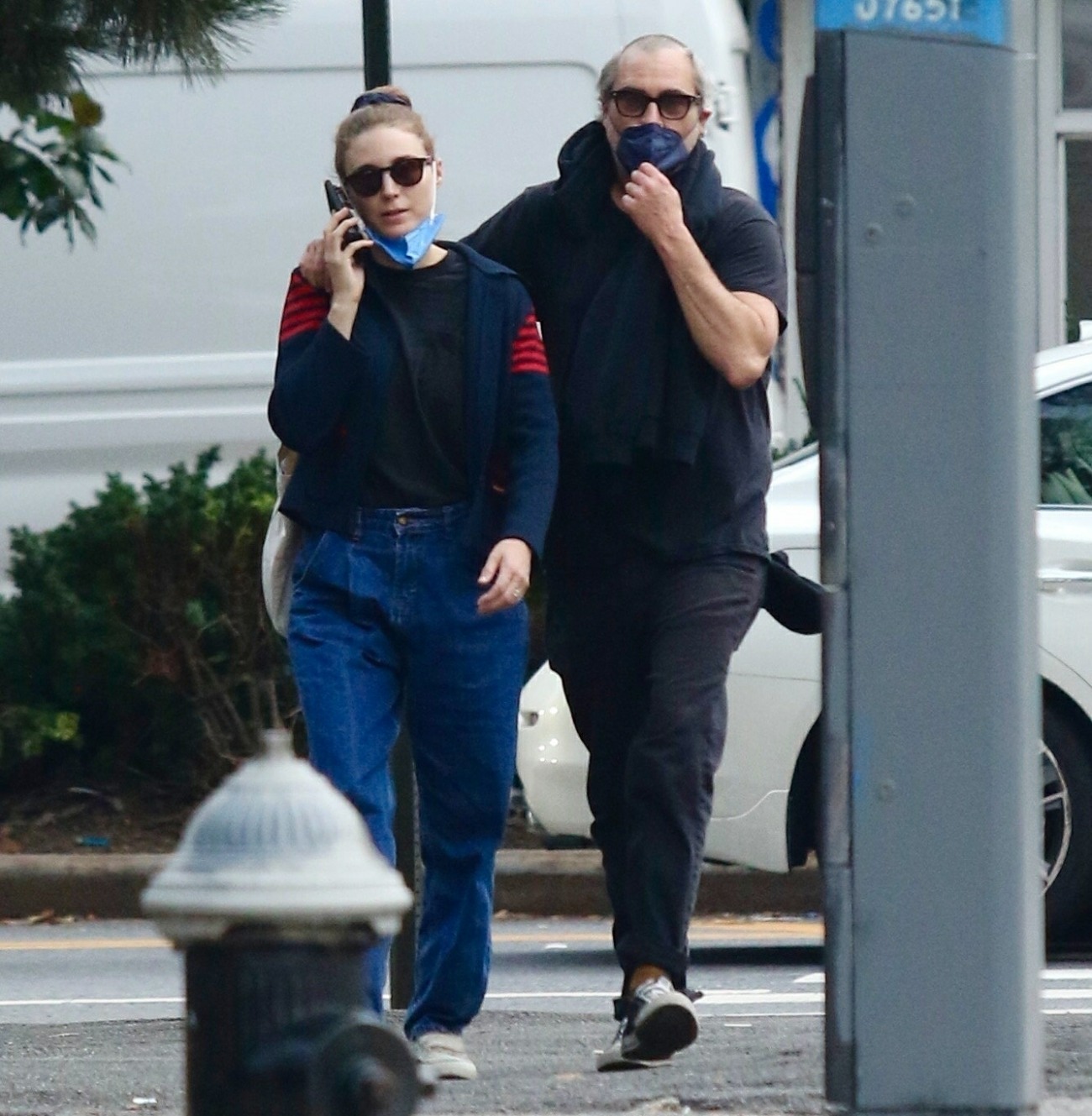 Here are some photos of Joaquin Phoenix and Rooney Mara out and about in New York this week. They were in town because Joaquin was promoting his latest film at the New York Film Festival, although Rooney did not walk that carpet with him. Their street style is… a struggle. Rooney especially! I expect Joaquin to dress like a slob, but Rooney is pretty fashion-conscious. She looks straight out of the '80s in those jeans, but I guess that is the style these days (ugh).
And yes, Joaquin's hair looks like that now. He's shaved the top of his head for some reason, and people assume it's for a role although does anyone know for sure? He possibly just did that for sh-ts and giggles. I remember when Alex Skarsgard did something similar with his hair, and it was to play a bald/balding character.
Meanwhile, I watched the trailer for Joaquin's latest movie, C'mon C'mon, and it looks surprisingly sweet. Like, it's just about a family and he plays the father of a little kid and that's what the whole film is about maybe? Critics at NYFF did not like it. The AV Club called it "disappointingly precious." The NY Times called it a "melancholy journey." Still, there is some hope (I guess) that Joaqun might make another awards-season run. The music and the black-and-white made me think it was a Woody Allen film, honestly. (It isn't.)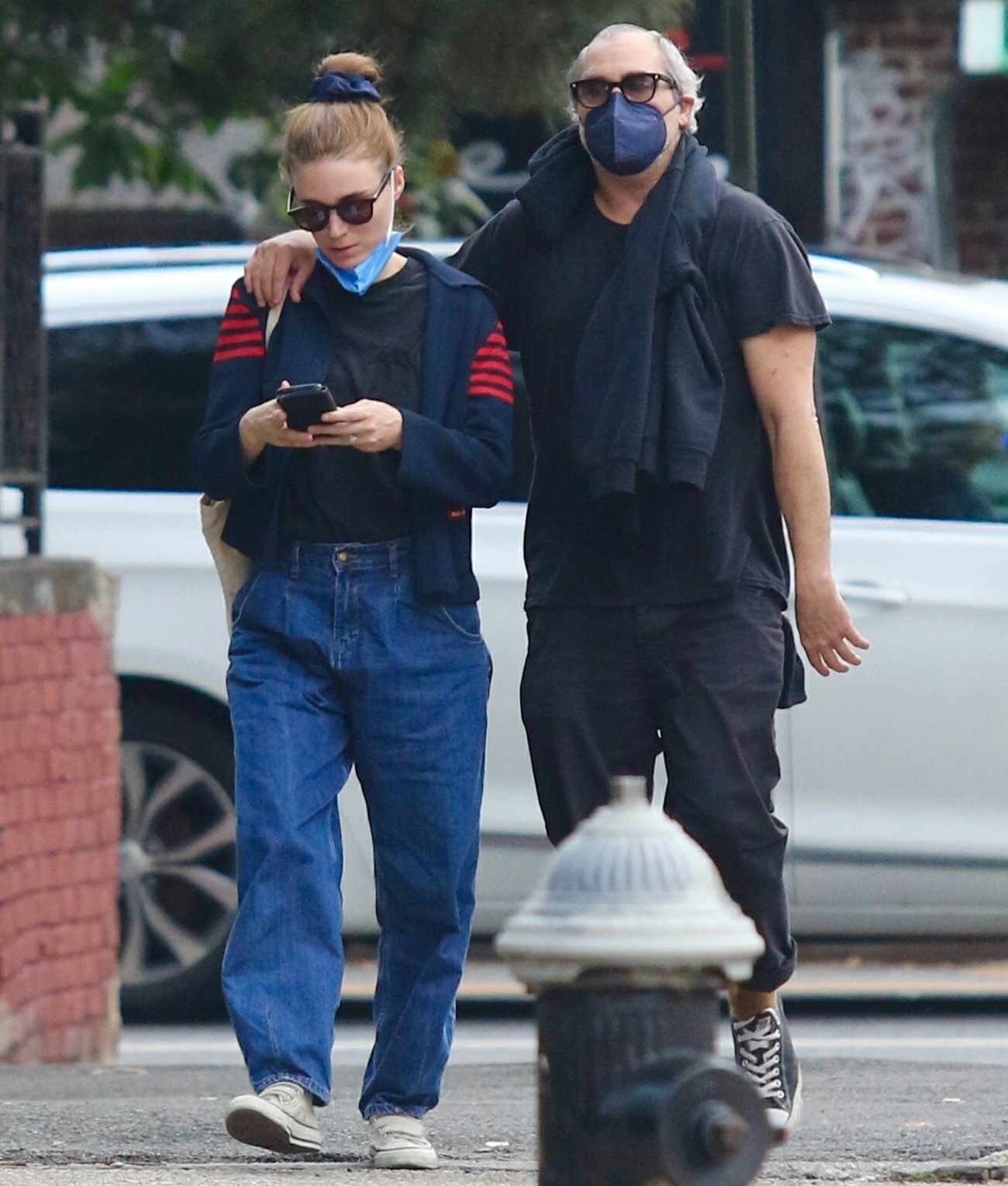 Photos courtesy of Getty, Backgrid.