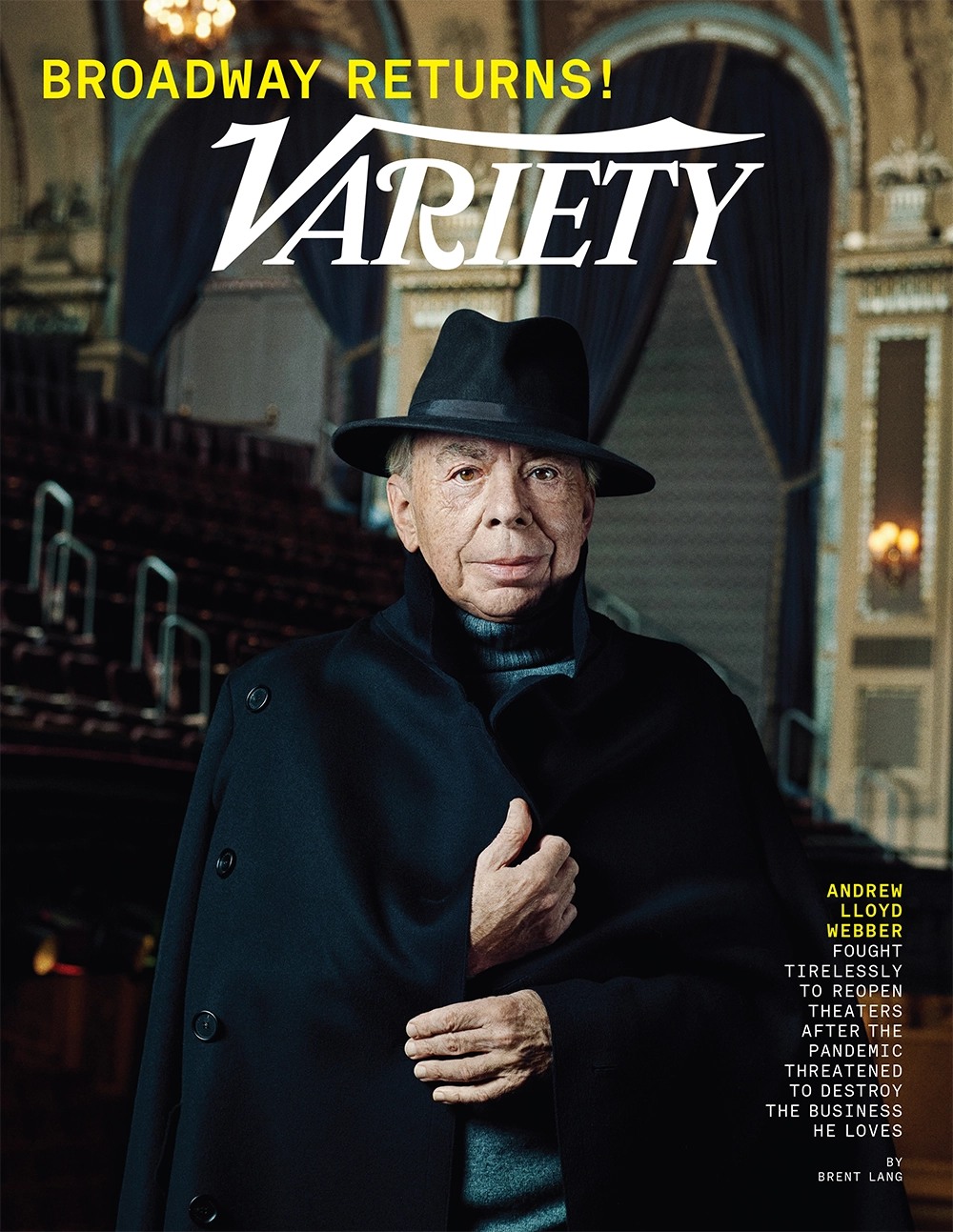 Andrew Lloyd Webber has a nice profile in the latest issue of Variety. He's being used as "the face" of Broadway coming back in what is hopefully the last stages of the pandemic. Broadway – and all live theater – was shut down for more than a year, and ALW fought the shutdowns for months. He wants people to know that he's pro-vaccine and pro-science, but he just wanted live theater to have the same urgency to "come back" as sporting events like football and tennis. He fought for all major theaters to institute "strict COVID protocols among cast and crew — mandating social distancing, mask-wearing and vaccinations, when the latter became available." He spoke about all of that and more in Variety, and the funniest part is when he talks about his dog.
Theater is finally coming back: "It's slightly overwhelming, and it's very emotional. This is my life. And for the past 16 months or so, the thing that one loves most in the world was taken away."

What he says about his efforts to reopen: "It was slightly taken out of context, but there comes a point where if the law's an ass, you just have to say that it's an ass. You can't perform a musical of any scale to 50% of your audience because you're just losing money left, right and center. At the time if you were in an amateur choir, you were not allowed to gather with more than six people. In the meantime, 100,000 football fans were singing their hearts out completely uncontrolled at Wembley Stadium. The inconsistency bothered me."

It's about reassuring people: "It does look as if people are a bit nervous about coming back to the theater, particularly in America. We're going to have to do quite a campaign of reassurance that we can actually do this safely."

On color-blind casting: Lloyd Webber says that his shows have always practiced colorblind casting…"I cast all of these actors because they were really very, very good. That's the way one should approach it. If you are trying to find the right people for the right roles, you must be as open, inclusive and diverse as possible."

He would cast trans actors too: "I wouldn't have any issue casting [trans actors] provided they could perform the role. One's got to think that if you had written a high coloratura soprano part, you've got to have somebody who can sing it. If you've written a part for a deep bass voice, you've got to have somebody who can hit those notes. But provided they could sing the role and you wouldn't have to change the music, I'd have no concern at all."

He's still traumatized by Cats: The Movie: "'Cats' was off-the-scale all wrong. There wasn't really any understanding of why the music ticked at all. I saw it and I just thought, 'Oh, God, no.' It was the first time in my 70-odd years on this planet that I went out and bought a dog. So the one good thing to come out of it is my little Havanese puppy."

He will bring the puppy to New York: "I wrote off and said I needed him with me at all times because I'm emotionally damaged and I must have this therapy dog. The airline wrote back and said, 'Can you prove that you really need him?' And I said 'Yes, just see what Hollywood did to my musical "Cats."' Then the approval came back with a note saying, 'No doctor's report required.'"
I love that everything about Cats was so bad for him that he needed to get a dog. And the airline let him call the dog an emotional-support animal! Poor guy – he has terrible luck when it comes to film adaptations, but he said some nice things about the Madonna version of Evita. Which I watched again last year and I have to say… it's not actually all that great. Madonna doesn't have the voice for Evita. But she was actually okay as an actress in the role. Antonio Banderas is great as Che though.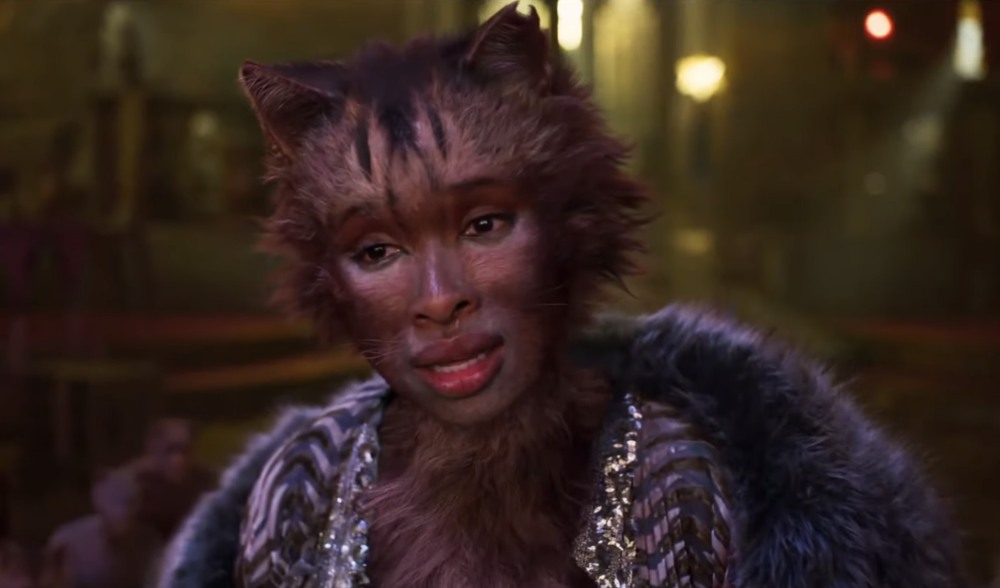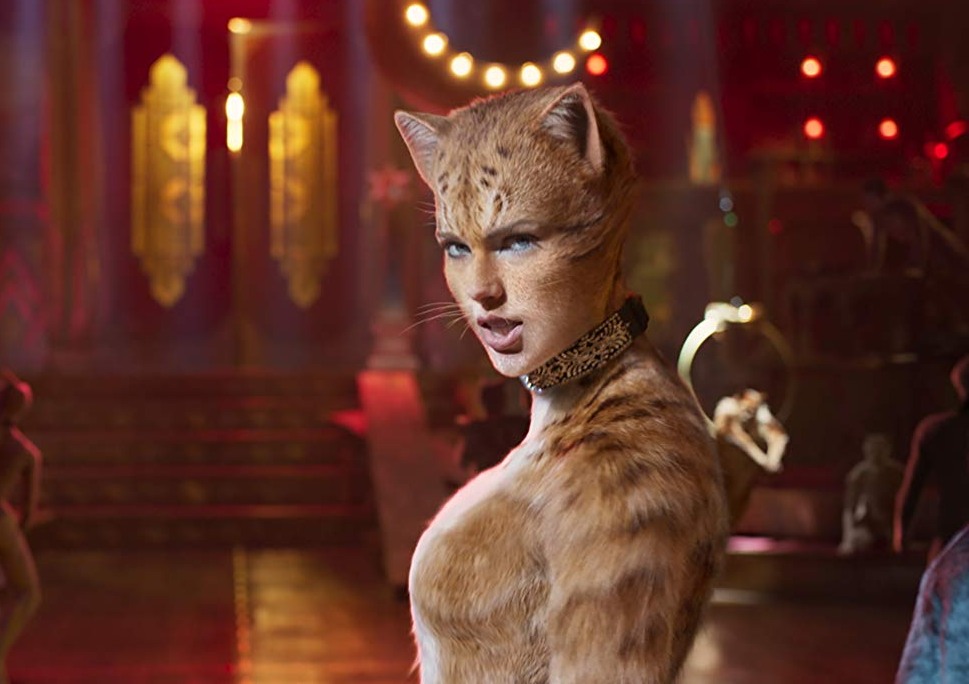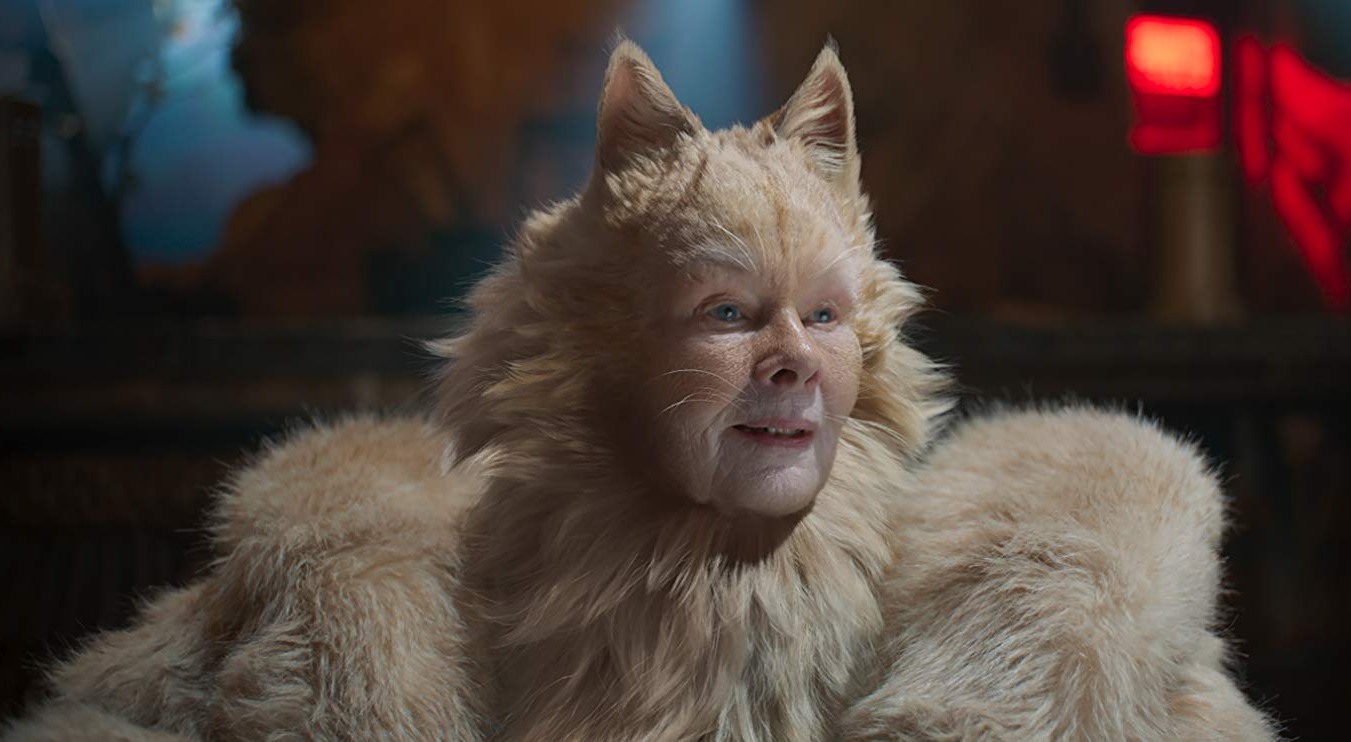 Cover courtesy of Variety, additional photos courtesy of 'Cats'.