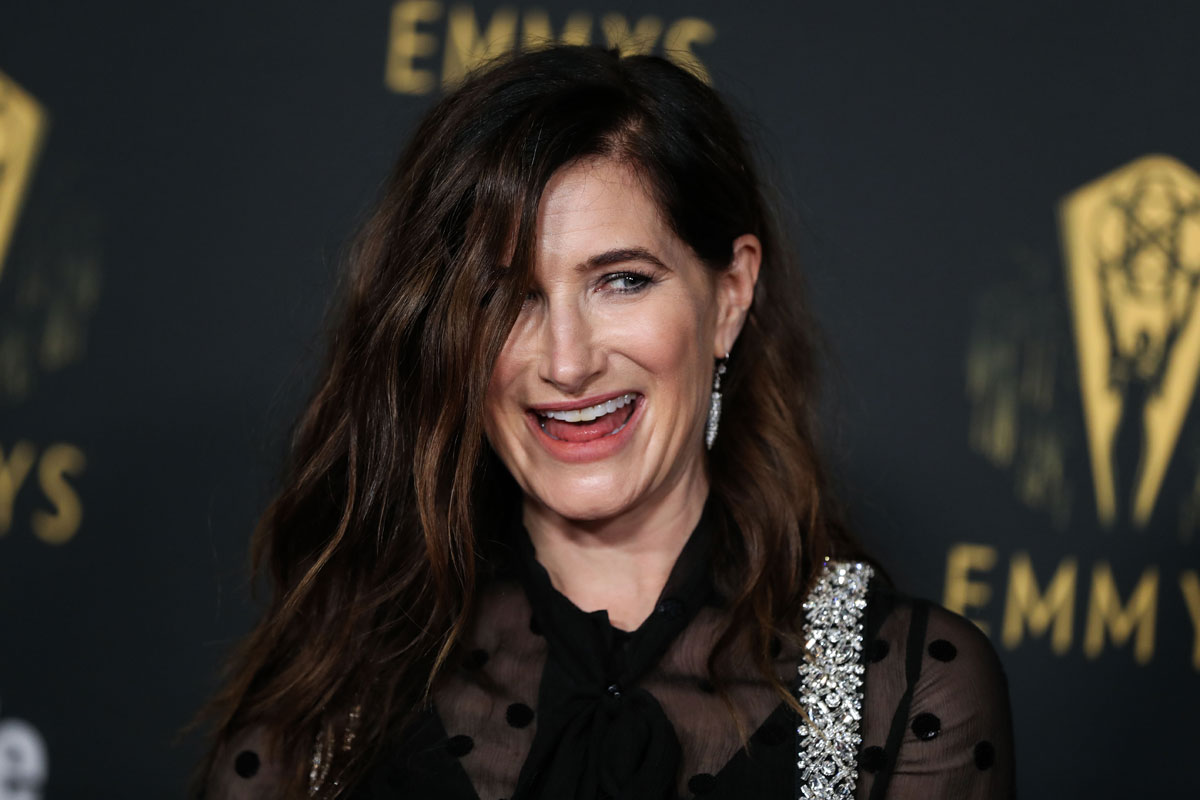 Marvel has been captivating us in theaters for over a decade and killing DC at the box office. This year, Marvel graced our small screens with limited series on Disney+ doing deep dives and preparing us for the next phase. WandaVision, Falcon and the Winter Soldier, Loki, and What If.. have been wildly successful with cult followings. But Marvel isn't done. We've heard that Loki will get a second season and it was just announced that we will be getting a WandaVision spinoff. It will star Kathryn Hahn, who played the wickedly funny and powerful witch, Agatha. Below are a few more details from Variety:
Hahn would reprise the role of Agatha Harkness in the series, which is described by sources as a dark comedy, though exact plot details remain under wraps. "WandaVision" head writer Jac Schaeffer would serve as the writer and executive producer on the project. Should the spinoff go forward, it would be the first project Schaeffer has set up with Marvel since she signed an overall deal with them and 20th Television in May.

In "WandaVision," Hahn started out playing the role of Agnes, Wanda and Vision's nosy neighbor, before it was revealed she was in fact Agatha, a powerful witch. In the Marvel comics and the series, Agatha is shown to have survived the Salem Witch Trials and is more than a match for Wanda, a.k.a. Scarlet Witch. When viewers last saw her in the finale of "WandaVision," Wanda traps Agatha in Westview by using her powers to force her revert to her Agnes persona.
Of course the details about this project are sparse in true Marvel form. But I am excited about this project. Agatha was such a compelling character in the WandaVision series and I wanted to know more about her. I know she survived the Salem Witch trials by draining the magic and life force of her coven but we only got a glimpse of that in the show. I also love Kathryn Hahn as the character. Kathryn is hilarious, but she also proved that she could be a deeply emotional and dark character as well.
In the comics, Agatha was an actual mentor of Wanda. In WandaVision, Agatha was a sort of antagonizing mentor and it is not the same story line. So it is going to be quite interesting to see how Marvel approaches this spin off. I also wonder if this is going to be another limited series or an actual show. And since we are headed toward the MCU phase that will tackle the Multiverse, will Scarlet Witch meet another version of Agatha? If so, will she be her mentor there or will Agatha be more cunning and wicked? Whatever the case, I cannot wait for the series.
Photos via Instagram and credit Avalon.red and Getty