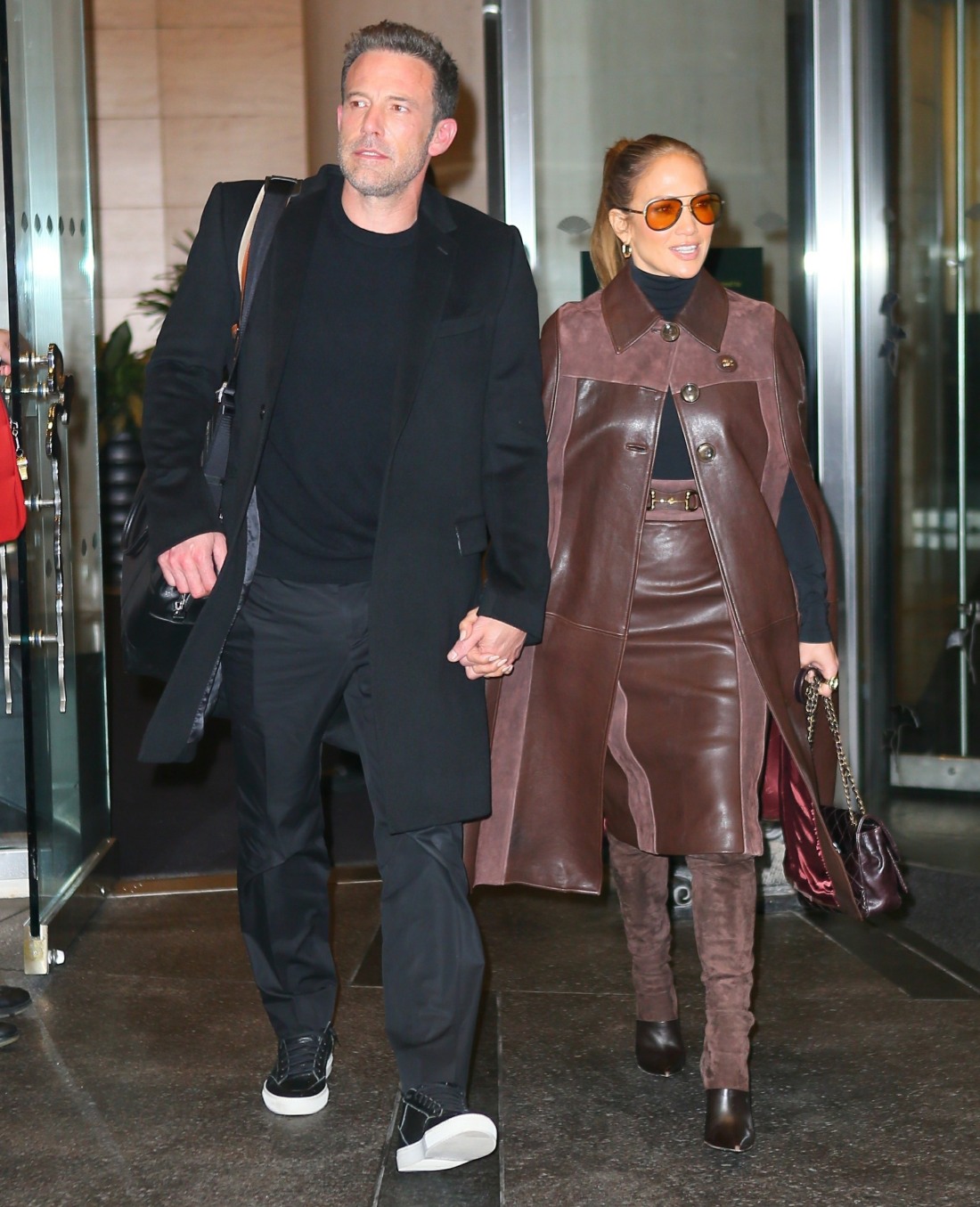 Here are some amazing photos of Autumnal Bennifer leaving the Mandarin Hotel in New York on Sunday. They stayed in New York this weekend because of the NYC premiere of The Last Duel, where J.Lo flew in to support him. While I loved her two-piece Herve Leger ensemble at the premiere, her "street style" fashion is pretty bad. It's so dated!! J.Lo's style is actually pretty dated overall, and she is one of those people stuck in the glamour time-warp of the late '90s and early '00s. But holy sh-t, this look is bad!
Meanwhile, by all accounts, we probably will see more Autumnal Bennifer on red carpets this fall, and then in December they'll turn into Winter Bennifer. George Clooney recently pointed out something very true about Ben: Ben is "growing into" the most interesting roles of his career. Clooney – who directed Ben in The Tender Bar – said Ben is "a really wonderful actor who hasn't been given a lot of great parts to show that off" and Ben is "coming to the age where you get to grow into certain parts."
Critics seem to agree, especially since Ben is highlighting his range in two films this fall, The Tender Bar and The Last Duel. Variety's Clayton Davis noted in a weekend piece that Ben "completely steals the show" in his scenes in The Last Duel AND The Tender Bar and that perhaps with these two performances, people will realize what an underrated actor Ben has been all this time. Davis even noted that The Tender Bar will play very well during the awards season because it's sentimental and heart-warming at times, and because Ben really anchors the film (along with Lily Rabe, who is also getting great reviews). It feels almost certain that Ben is going to get some supporting-actor nominations. And J.Lo will be by his side!! Please.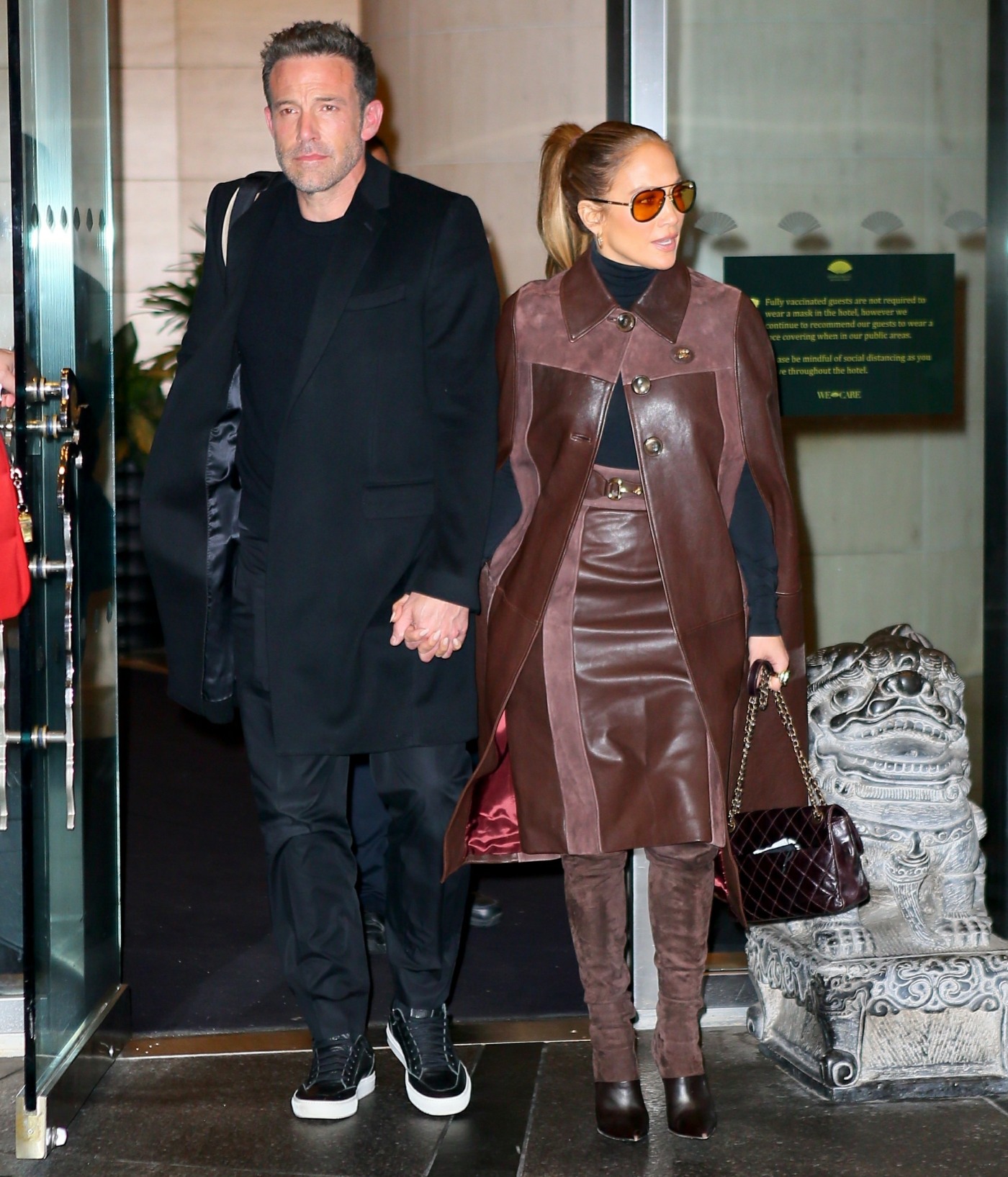 Photos courtesy of Backgrid.