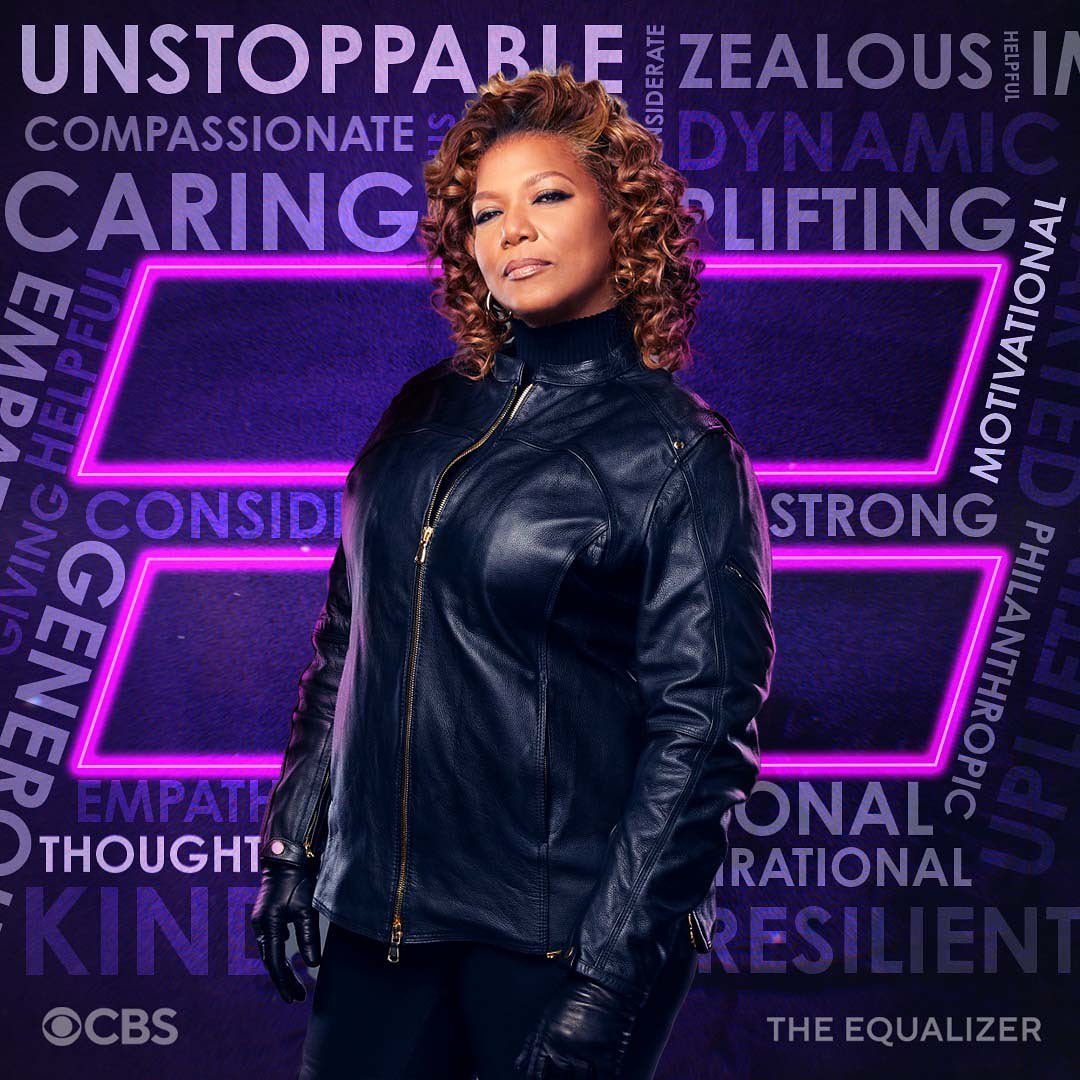 Queen Latifah is part of a new campaign by Novo Nordisk to help raise awareness of medical bias against larger people. There's an ad featuring Latifah as a doctor surrounded by nurses, a patient in distress and a patient's partner. Latifah is lecturing the partner about not taking the patient's issues seriously, saying that stigma and bias contribute to lack of medical care. There's such a need for the message, that overweight patients are dismissed and their symptoms missed. I've heard so many stories of people getting no help from doctors and emergency rooms and being told to lose weight while their textbook symptoms went undiagnosed.
Latifah stars in The Equalizer, season two of which premiered last night. I watched most of season one and it's a fun show about a vigilante and her team. The performances are great, particularly by Latifah, Chris Noth and Lorraine Toussaint, who plays Latifah's aunt. It's so fun to see ger kicking ass, riding motorcycles and looking beautiful on screen. You just take for granted that she's amazing and can do all those things. That's all preface to this story that Latifah has been asked to lose weight for roles. She opened up about that in a new interview with Yahoo! This is disappointing, but not surprising.
She's been asked to lose weight for roles
"I have felt that pressure and I've literally been asked to lose weight, through my people the word came," Latifah says. "Luckily I have people who are like, 'Yeah, that's not going to happen. She's not losing weight for you.'"

"It made me angry because I felt like I was fine. I'm what people look like," Latifah says while reflecting on the pressure that she faced. "You want me to lose weight? Why? So there's a whole bunch of women out there who won't have someone to relate to on TV, is that what you're trying to get at? Honestly, I knew by me standing up, I was actually standing up for some other people."

On the message behind her Novo Nordisk campaign
A lot of it is just that people are misinformed or uninformed," she explains. "If they could understand what is really underlying it, including ourselves. Judging ourselves, shaming ourselves, saying we're not good enough, we haven't worked hard enough, we didn't try enough. No, sometimes it's not you, it is your genetics. It is your DNA. It's your body."
Latifah is what women look like and we need to see more women of color and women of average size, and all sizes, on screen. Maybe this will change the more women and people of color start to be showrunners and producers. It will also hopefully change the more women like Latifah open up about it. We need to shame the a-holes who do this to actresses and make them realize that they're going to be outed for it. I'm glad that Latifah's team has her back, but I'm sure she wouldn't have it any other way. Now I'm excited to see season two of The Equalizer!