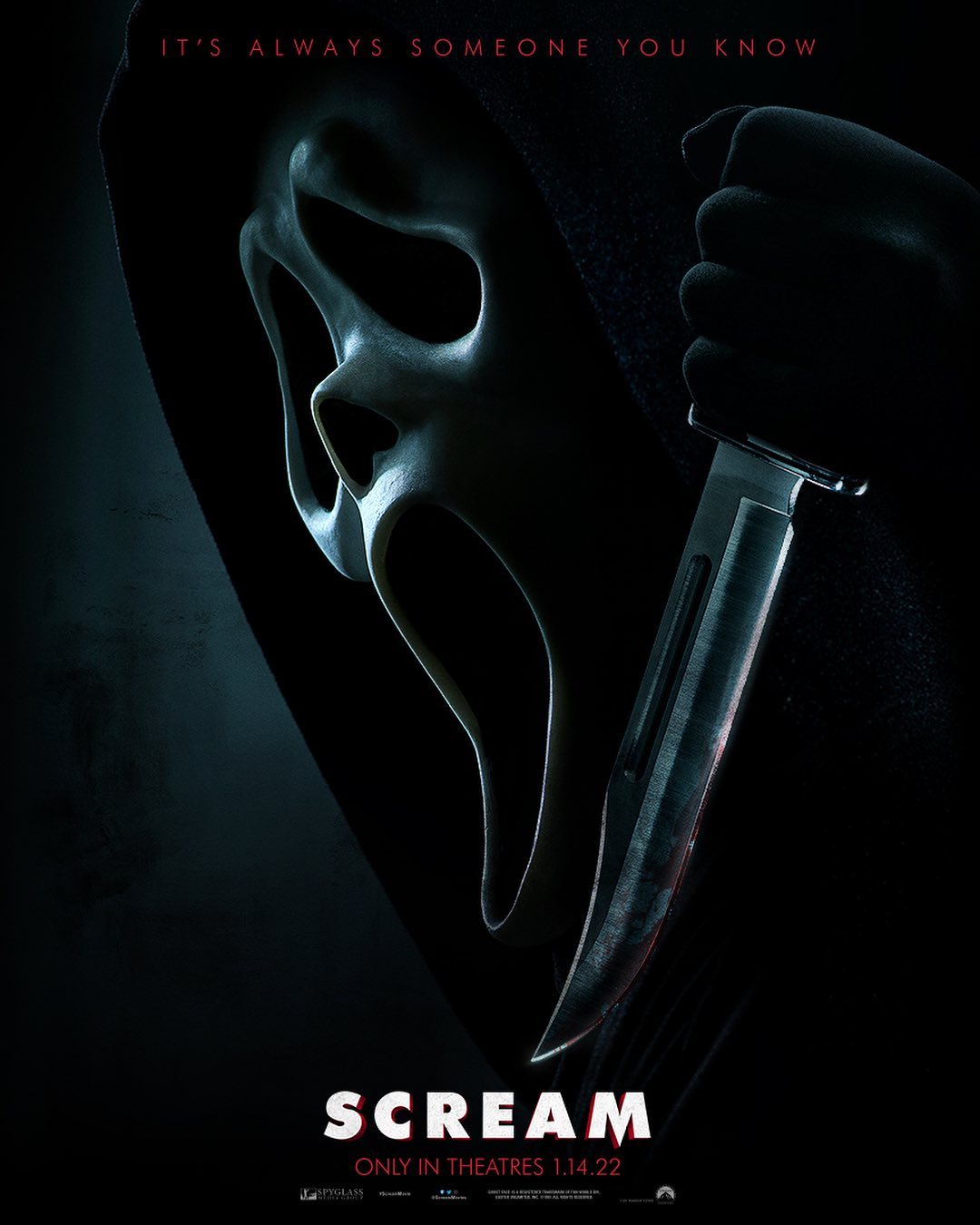 I always thought that Neve Campbell and I were the same age, but no, she's five years older than me. It's only now, right at this moment, that I realize that I had that belief because she played a high schooler in Scream when I was a teenager. I remember being in college and the VHS copy of Scream got worn out – we f–king loved that movie, the first one. The second one is kind of dumb, but then the franchise felt really fresh with the third film, where everything is in LA. That might even be my favorite Patrick Dempsey performance? Years after Scream 4 came out, I finally watched it on, like, Showtime or something. The story was actually pretty good, but I just dislike Emma Roberts and I think she's a sh-tty actress.
Scream 4 came out in 2011 and I'm not sure if people believed that it would be the final chapter. It felt like Neve was probably done with the franchise, but then again, maybe she was always open to a good script. And ten years after the fourth film, it appears as though the right story came along. This is not being called Scream 5, although it does have the core group of Neve Campbell's Sidney Prescott, Courteney Cox's Gale Weathers and David Arquette's Dewey Riley. It's just being called Scream, and people are referring to it as a "reboot." I would guess that one of the younger actresses will be playing the new generation's "survivor of a horrific mass murder." And perhaps this is the formal send-off for the troika of Gen-Xers.
So, yeah – they've released some production stills and now the first trailer is out. After 25 years, I really do feel differently about seeing these kinds of slasher films, and there are some moments of this trailer which are downright chilling:
Wasn't it the case that Gale Weathers and Dewey were never supposed to survive this long? I remember not caring that much about Dewey especially in the first two films, but at this point, if anything happens to Dewey, I'll riot. Gale makes more sense – she's got that same survivor extinct like Sidney. They're the only two people in the whole franchise making good decisions. Anyhoodle, yes, this looks good. I'll probably watch it!
"Hello, Sidney. It's an honor." 🔪#ScreamMovie pic.twitter.com/9I5fcWrtlu

— SCREAM (@TheScreamSeries) October 12, 2021
Sidney Prescott, 10 years later. #ScreamMovie 🔪🩸 pic.twitter.com/1jqhmwV6iI

— SCREAM (@TheScreamSeries) October 12, 2021
Photos courtesy of Entertainment Weekly, 'Scream'.