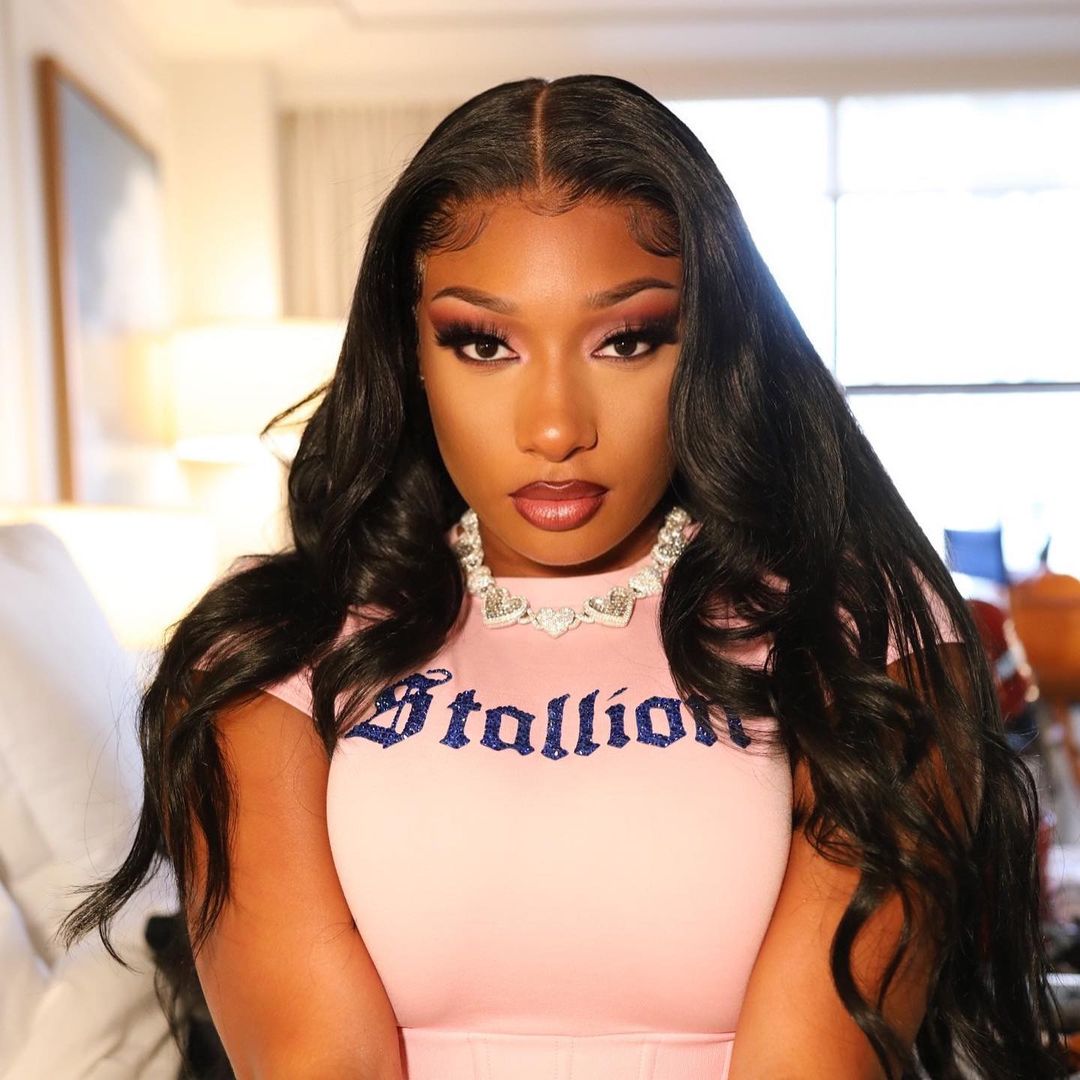 Hometown shero Megan Thee Stallion has been up to some things. She's been posting fire outfits and nails and showing off her new boyfriend. Megan is also going to be the special guest on The Hot Ones this week, and she is also collaborating with Popeyes on her own Hottie Sauce and chicken sandwich. Megan recently broached a taboo subject in the Black community, therapy. Meg sat down with Taraji P. Henson for her Facebook Watch series Peace of Mind. In the episode, Megan talked about losing both of her parents, particularly losing her mom to brain cancer in 2019 and her grandmother a few months later. Megan also discussed how she had to get past her ingrained ideas about therapy and how it is ok to want to get is. Below are a few more details from her conversation via People. The full video is below:
The 26-year-old "Don't Stop" rapper's mom Holly Thomas died in March 2019 after battling brain cancer, and Megan, whose father died when she was a teenager, also lost her grandmother shortly after her mother died. On the season 2 premiere of the Facebook Watch series Peace of Mind with Taraji, Megan opened up about finding guidance.

"I've lost both of my parents. Now I'm like, 'Oh my gosh, who do I talk to? What do I do?' I just started learning that it's okay to ask for help. It's okay to want to go get therapy," she said.

"As a Black person, and when you think of therapy you think of 'Oh my gosh, I'm weak,' you think of medication, and you just think the worst," explained Megan. "That's kind of what you see on TV too; like, therapy wasn't even presented in the media as something that was good. Now it's becoming safe to say, 'Alright now, there's a little too much going on. Somebody help me.' "

Megan said she sometimes throws herself into work and her career too when she's experiencing something emotionally: "I work through my emotions too. When people start to see me a lot or when my schedule gets really full, I'm probably going through something because I wanna keep my mind busy."

"When I'm feeling down, I'm like, 'Girl, what would your mama tell you right now?' Because if my mom was here, she'd be in my ear like, 'What you doin'? You can do better than that.' … I always have to keep her words in the back of my head to keep me going," said Megan.
Megan and Cardi B are my favorite female rappers and entertainers. Not only is Meg beautiful and talented, she seems to be one of the sweetest persons around. Megan and Cardi are ushering in the era of the female MC and baby, I am ready for it. I am looking forward to Megan's episode of the Hot Ones because, being a fellow Texan, I know that Megan was probably eating jalapenos with her Similac by the age of two. We Texans have a high tolerance for hot tongues. I also cannot wait to try Meg's Hottie Sandwich at Popeyes. Like seriously, Megan Thee Stallion and Popeyes? Say less.
I remember when Meg lost her mother back in 2019 and I really hurt for her. It is sad to lose a parent but then Megan lost her grandmother not too long after and was essentially alone at that point. She was grieving and I think that's one of the reasons she got involved with Tory Lanez in the first place. I am happy to hear that Megan is not afraid to get therapy and I love how Taraji is normalizing therapy in the Black community. The only thing that I would say to baby sis Megan is don't run away from your pain or stay busy to avoid an issue. It is best to confront these things head on. I am glad that Megan is using her platform to show her generation of Black women and men that it is absolutely ok to get therapy. I hope that Megan is able to find a mentor or someone she can talk to. I am sure not having her parents can feel quite lonely. I look forward to seeing what Megan does next. In the meantime, I am going to go find out when this chicken sandwich is coming out.