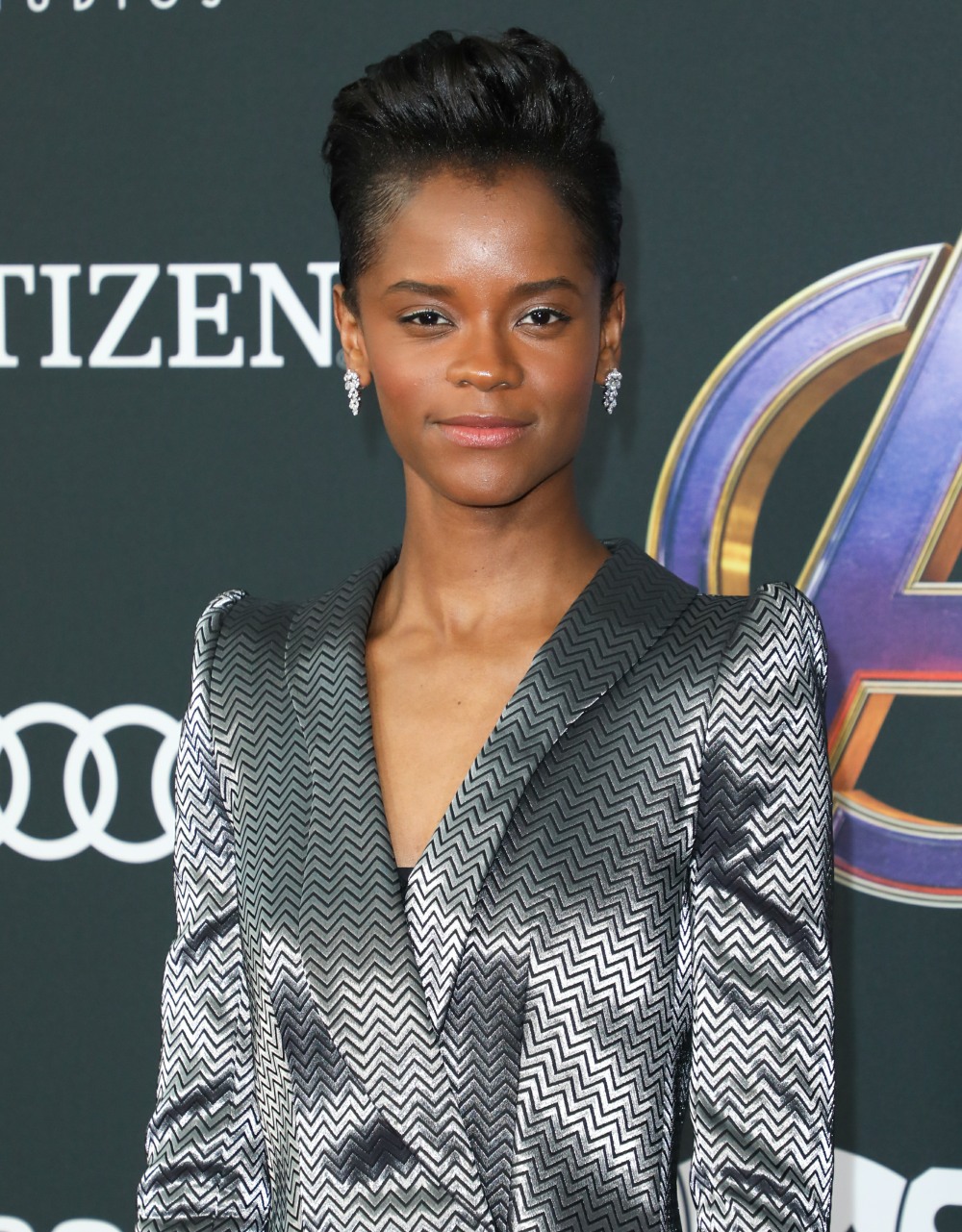 A week ago, the Hollywood Reporter did a fascinating and infuriating story about what's happening in Hollywood with the vaccine and certain studios' vaccine mandates. The crux of the story was that the big-name actors were doing whatever they wanted when it came to the Covid vaccine, and there are apparently several people who are complete anti-Vaxxers. In the THR piece, they mentioned that Letitia Wright is one of the people to share their anti-vaccine views on social media and "a set source says she has espoused similar views about the COVID-19 vaccines on the Atlanta production" of Black Panther: Wakanda Forever. I took that to mean that Letitia has flatly refused to get vaccinated, and whenever she's challenged on that, she spouts some anti-vaxx talking point about "doing her own research" or what have you. Well, Letitia posted a new Instagram and she's denying that report:
God bless you all. It saddens me to have to address the reports published by The Hollywood Reporter on October 6th 2021. The report spoke about my conduct on the set of black Panther 2. I honestly assert that this was completely untrue.

Anyone who knows me or has worked with me, knows that I work incredibly hard at my craft & my main focus is always to do work that's impactful and inspiring. That has been & will continue to be my only focus.

I will continue to hold onto Gods hands, and onto the scripture of Isaiah 54:17. I continue to focus on my healing. Thank you for your prayers. And I continue to pray for Gods love, peace & joy for you all.

God bless you.
Letitia.
[From Letitia Wright's Instagram]
A flat denial, except that last year, she was perfectly clear (and bonkers) about her anti-vaxx beliefs. I feel like this is this kind of situation where if someone was vaccinated (either through a work-mandate or because they had seen the light), they would just come out and say some version of "I was hesitant but now I'm vaccinated." The fact that she's deflecting to "I work incredibly hard at my craft & my main focus is always to do work that's impactful and inspiring" is just that, a deflection. She is a talented actress and she's playing a beloved character in the MCU. That is true. It can also be true that she's been a giant pain in the ass about vaccines on the Atlanta set of BP:WF.
Photos courtesy of Avalon Red.