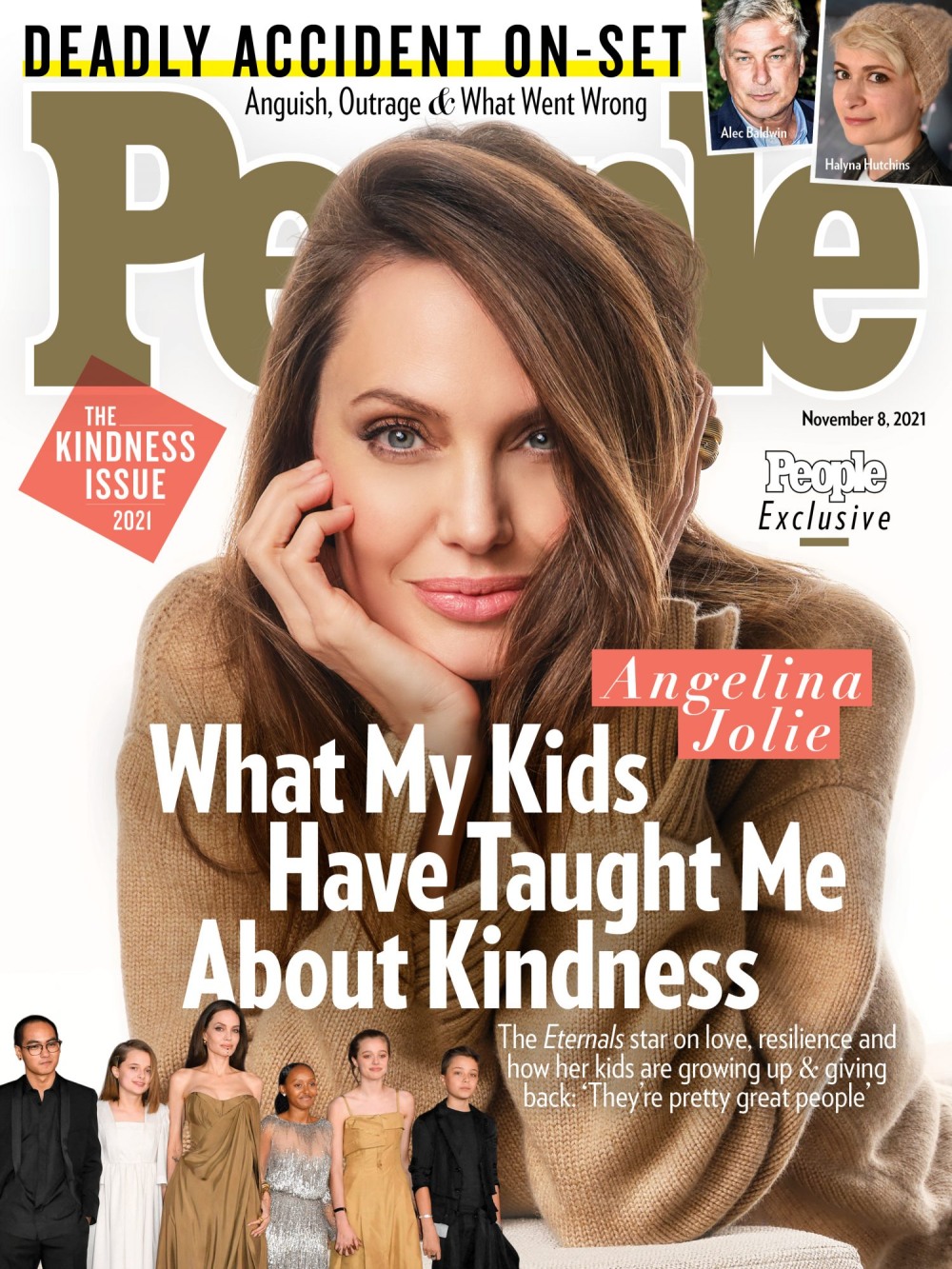 I wondered if People Magazine would do another royal cover this week, since they seem to be in the pocket of Big Palace. But no! This week's issue is "the Kindness Issue" and Angelina Jolie is the cover star. While she is kind, let's be real: she's on the cover to promote The Eternals (and her book too, I would imagine). The first excerpt from People's exclusive with Jolie is all about her kids, most of whom have been on red carpets in recent days/weeks for the premieres of The Eternals.
Jolie on her kids: "They're pretty great people and because there's so many of them, I think they've had a very significant effect on each other. It's not like I'm the head of anything. I'm very honest with my kids. And I'm very human with my kids."

Her priority as a mom: The mom explains she is "curious about all the different aspects of who they are" when raising them, and her priority is to "be there to support and develop all the different aspects of who they are."

She's around teenagers all day: "I have six very individual human beings in my home. I am so excited about all the different stages and feelings and curiosities that they go through. Why wouldn't you be? We're supposed to help them figure out who they are. And you can't figure out who they are if you don't enthusiastically develop with them."

She's tough on herself as a parent: A longtime advocate for refugees through her work with the U.N., Jolie admits to being "tough" on herself when it comes to being a parent, however. "I'm not a perfect parent by any means. Every day I feel like I'm more aware of everything I don't do right. And I'm pretty tough on myself, because I feel often, 'Am I doing the right thing? Did I says the right thing?' "

Her kids are kind: "My children have done many, many loving things. My children's kindness has been very healing to me."
As we've been seeing so much of the teenage Jolie-Pitts, I've been thinking a lot about all of the "predictions" about how they'd all end up wild and terrible and bratty. That's what was said, years ago, and the preemptive blame was always placed squarely on Angelina's shoulders because how dare she or whatever. From everything we've seen of the kids as they grow into young-adulthood, they're good kids. No, they're not perfect and Jolie wasn't a perfect mom. But she raised them to be good kids. They're curious and well-behaved and well-adjusted, all things considered.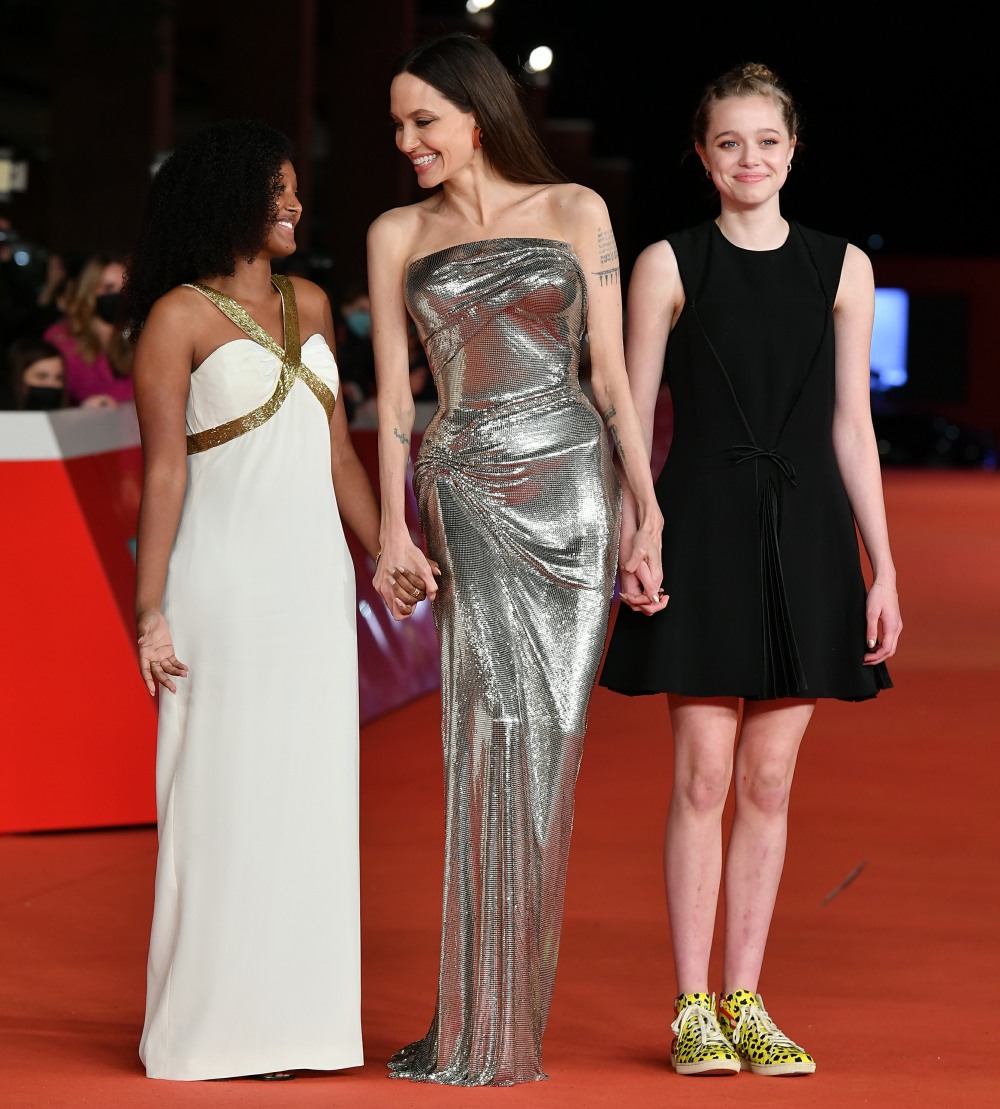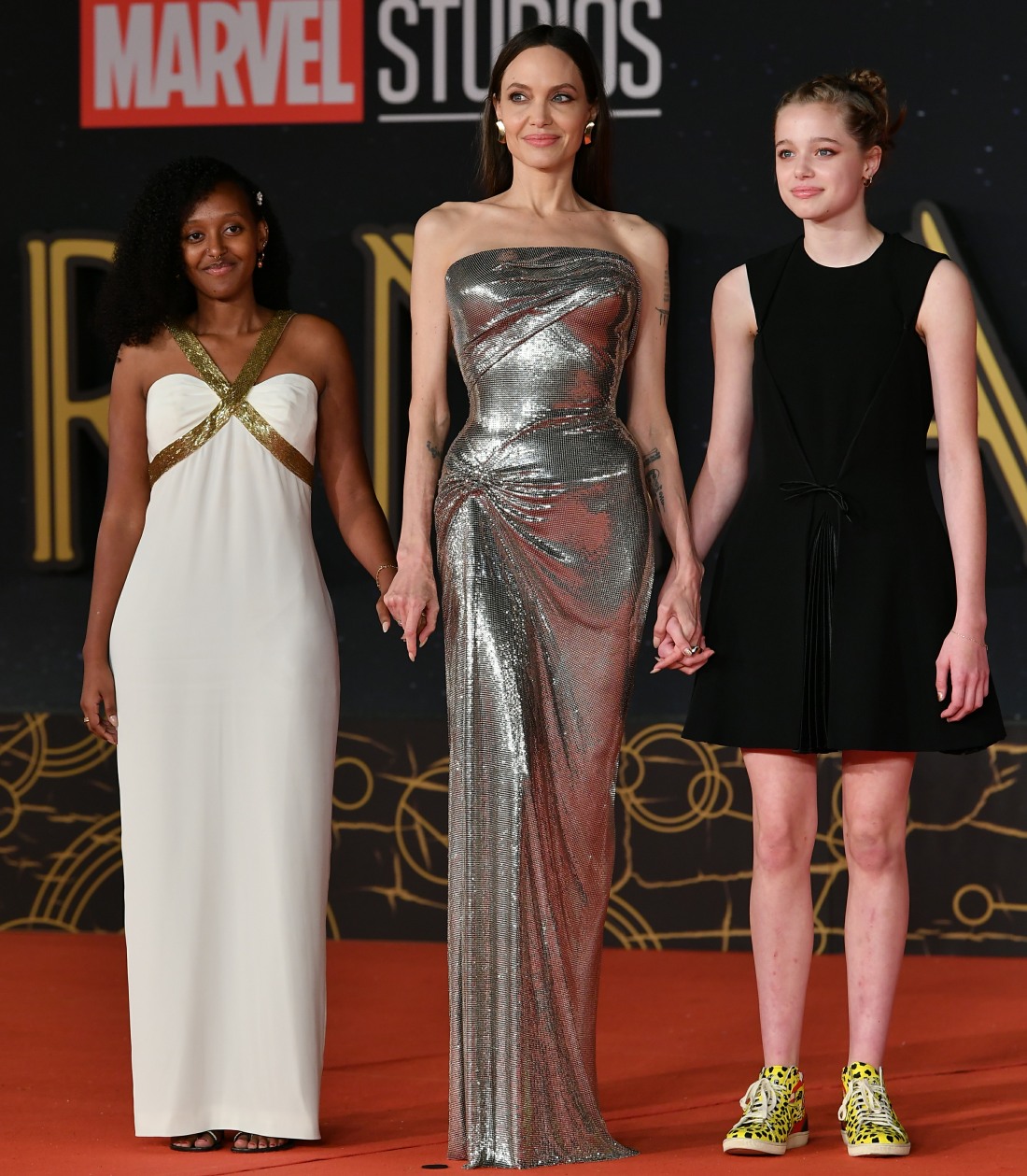 Photos courtesy of Avalon Red, Backgrid. Cover courtesy of People.