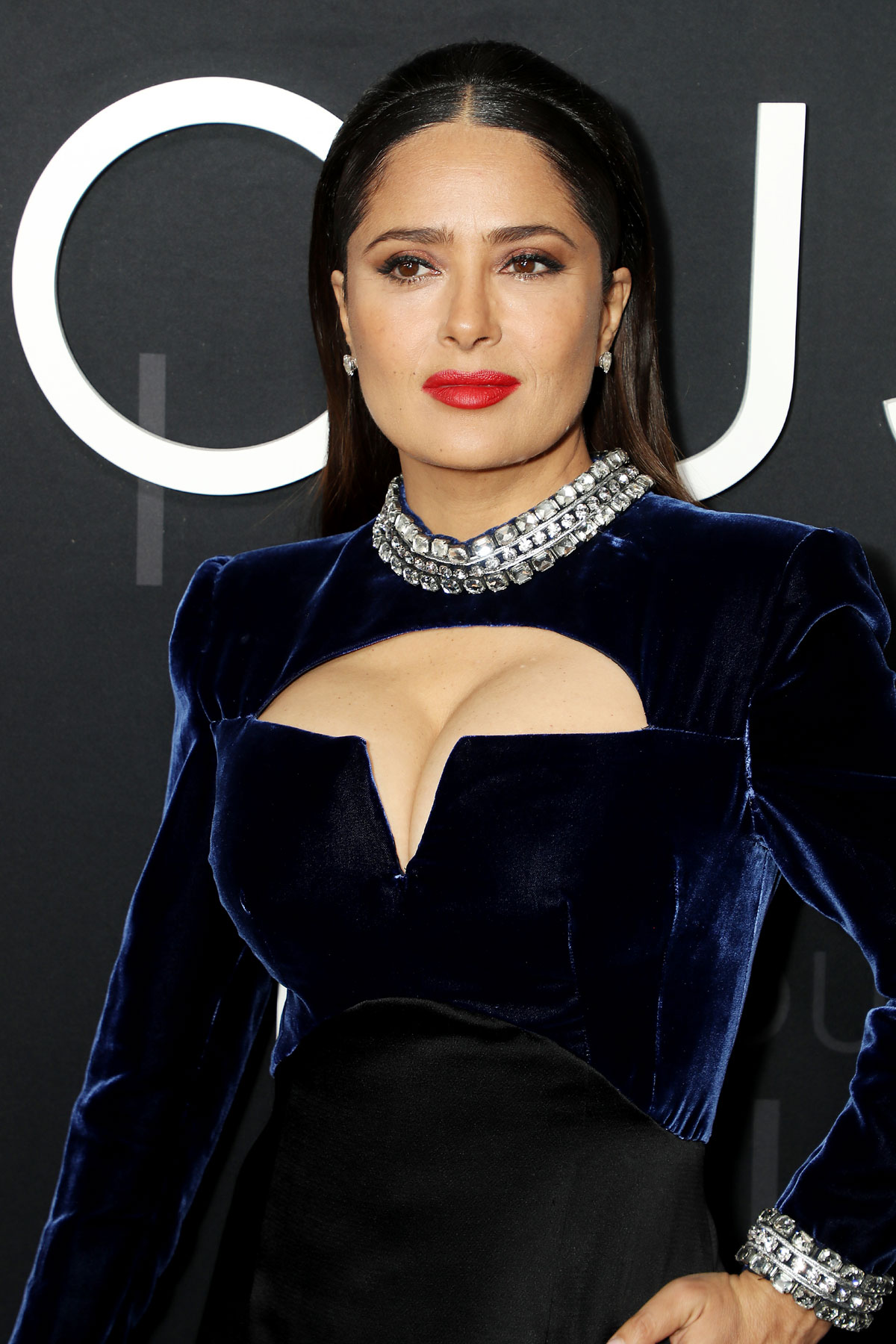 Salma Hayek is currently starring in two movies at the box office, The Eternals and House of Gucci. Not only that, Salma has now become the 2709th celebrity to receive a star on the Hollywood Walk of Fame. In her acceptance speech, Salma encouraged people to pursue their dreams and never give up despite the odds. Salma said that she almost gave up in the beginning of her American career. Executives told her she would never get a job in Hollywood and that she should go back to doing telenovelas. Here's People's writeup of that:
During her acceptance speech, Hayek encouraged others to "find something to love" as much as she has loved cinema over the years.

"If you think you aren't good at it like I did, make yourself good at it," the House of Gucci star told the crowd. "It doesn't have to be the movies. Be your best at everything you do."

"Try to be better. Try to find the joy in what you do," she continued. "Work hard. Prepare. Don't care what anybody says. But most importantly, don't listen to yourself when you bring yourself down."

The actress said a "poor man who was on the floor and was very messed up" attempted to attack her after she ignored his catcall while showing a friend around the area. Eventually, Hayek said, a pair of "gentlemen" from the Hells Angels stopped the man and escorted the women to their car.

"Every time I thought about Hollywood Boulevard, this is what I remember," the star said at the ceremony. "The truth is that when I went home that night, I said 'What am I doing here? Nobody wants me. I mean, I almost got killed today.'"

The Eternals actress also recalled facing racism both in both public and professional settings. Hayek recalled one studio telling her, "Why don't you go back to the (Mexican) telenovelas? You'll never find a job here," which she claims happened "many times."
I really like Salma despite her saying some of the most facepalm things I've ever heard. I believe Salma when she said folks in Hollywood were racist towards her. I believe that was about her being Mexican. The fact that Hollywood executives were telling Salma to go back to where she came from during a period where Latinx women were popular aesthetically says a lot about anti-Mexican sentiment in America particularly. Remember when Catherine Zeta-Jones, a Welsh woman, played a Spanish character in The Mask of Zorro?
I also can't believe that Salma was almost stabbed because she ignored a man's catcalls (why are some men like this?). The beautiful thing about these anecdotes is that Salma never gave up on her dreams despite everything she's been through. Salma comes from a very privileged background back in Mexico, but that does not mean that she did not have to work hard to get where she is now. Salma is now a household name and has done well for herself in her career. It must feel good for her to look back and see all she's overcome.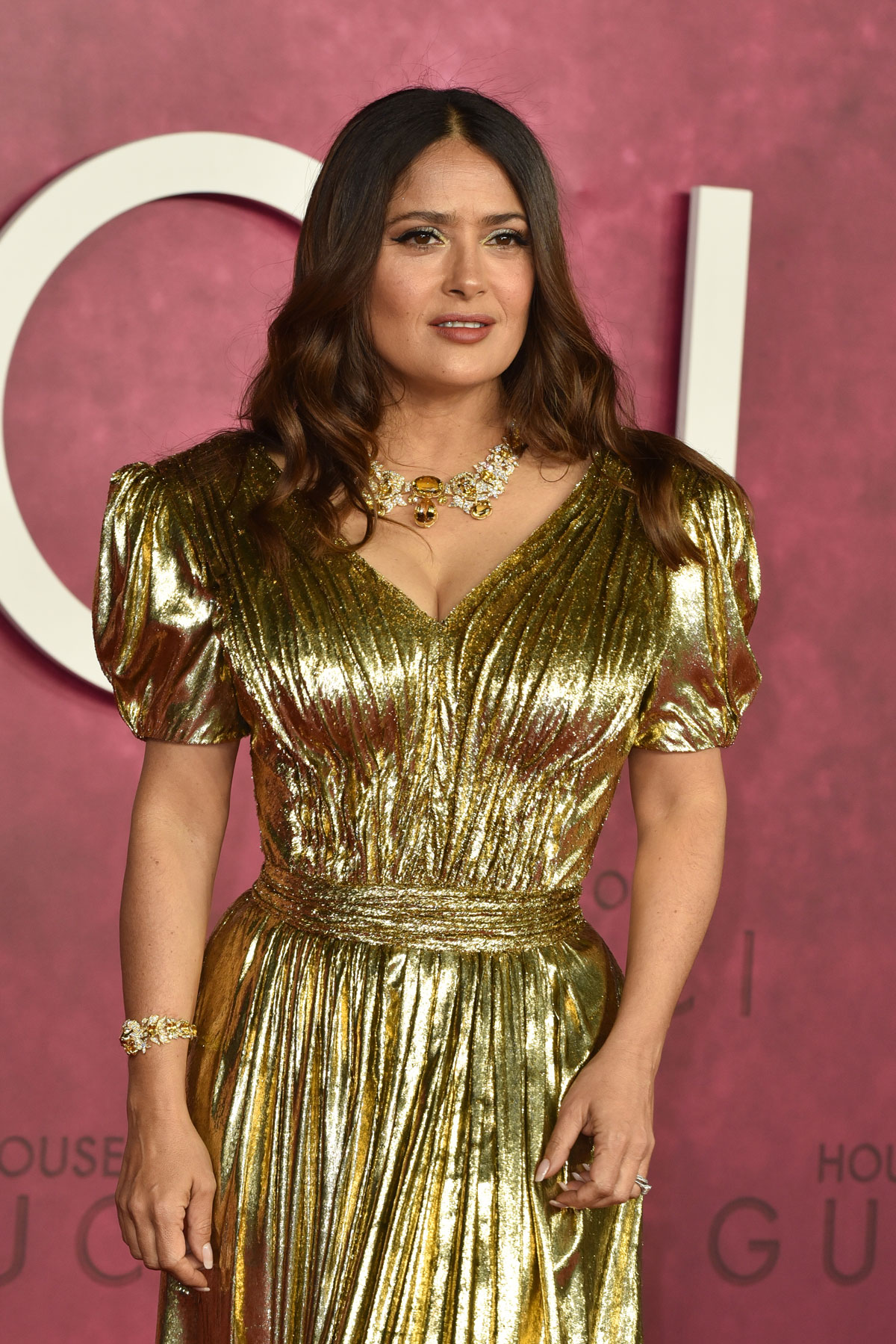 Photos credit: Avalon.red, Getty and Instar