Remember how Kanye West colluded with the Trump campaign to siphon Black voters away from the Democrats? Remember how Kanye was personally in contact with Jared Kushner throughout the election year, and Kushner was helping Kanye organize his campaign? Remember how Kanye's election staff and volunteers were just full-on MAGA people? Yeah, so big surprise, Kanye's publicist is on camera and on tape threatening an election worker in Georgia.
Weeks after the 2020 election, a Chicago publicist for hip-hop artist Kanye West traveled to the suburban home of Ruby Freeman, a frightened Georgia election worker who was facing death threats after being falsely accused by former President Donald Trump of manipulating votes. The publicist knocked on the door and offered to help.

The visitor, Trevian Kutti, gave her name but didn't say she worked for West, a longtime billionaire friend of Trump. She said she was sent by a "high-profile individual," whom she didn't identify, to give Freeman an urgent message: confess to Trump's voter-fraud allegations, or people would come to her home in 48 hours, and she'd go to jail.

Freeman refused. This story of how an associate of a music mogul pressured a 62-year-old temporary election worker at the center of a Trump conspiracy theory is based on previously unreported police recordings and reports, legal filings, and Freeman's first media interview since she was dragged into Trump's attempt to reverse his election loss.

Kutti did not respond to requests for comment. Her biography for her work at the Women's Global Initiative, a business networking group, identifies her as a member of "the Young Black Leadership Council under President Donald Trump." It notes that in September 2018, she "was secured as publicist to Kanye West" and "now serves as West's Director of Operations."
The full Reuters piece is full of bonkers details. Most of the conversation between Kutti and Freeman happened in a police station as an officer's body-cam filmed. Kutti is on camera threatening Freeman that "I cannot say what specifically will take place.I just know that it will disrupt your freedom and the freedom of one or more of your family members." Kutti said: "You are a loose end for a party that needs to tidy up" and that "federal people" were involved, and that "If you don't tell everything, you're going to jail."
On Sunday, Kanye's office finally issued a statement. Ye's spokesperson Pierre Rougier told media outlets: "Trevian Kutti was not associated with Kanye West or any of his enterprises at the times of the facts that are reported in these articles or since these facts occurred." Prove it.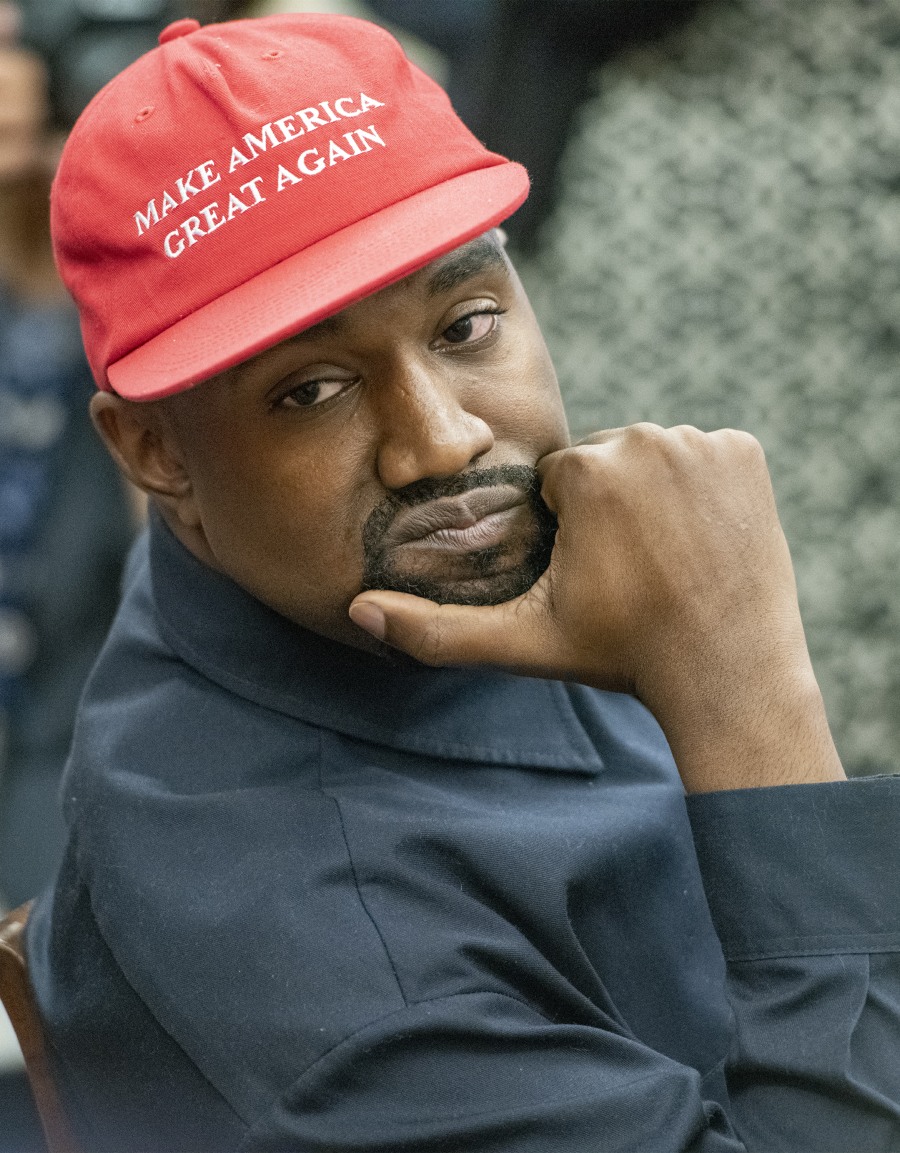 Photos courtesy of Avalon Red, Backgrid.