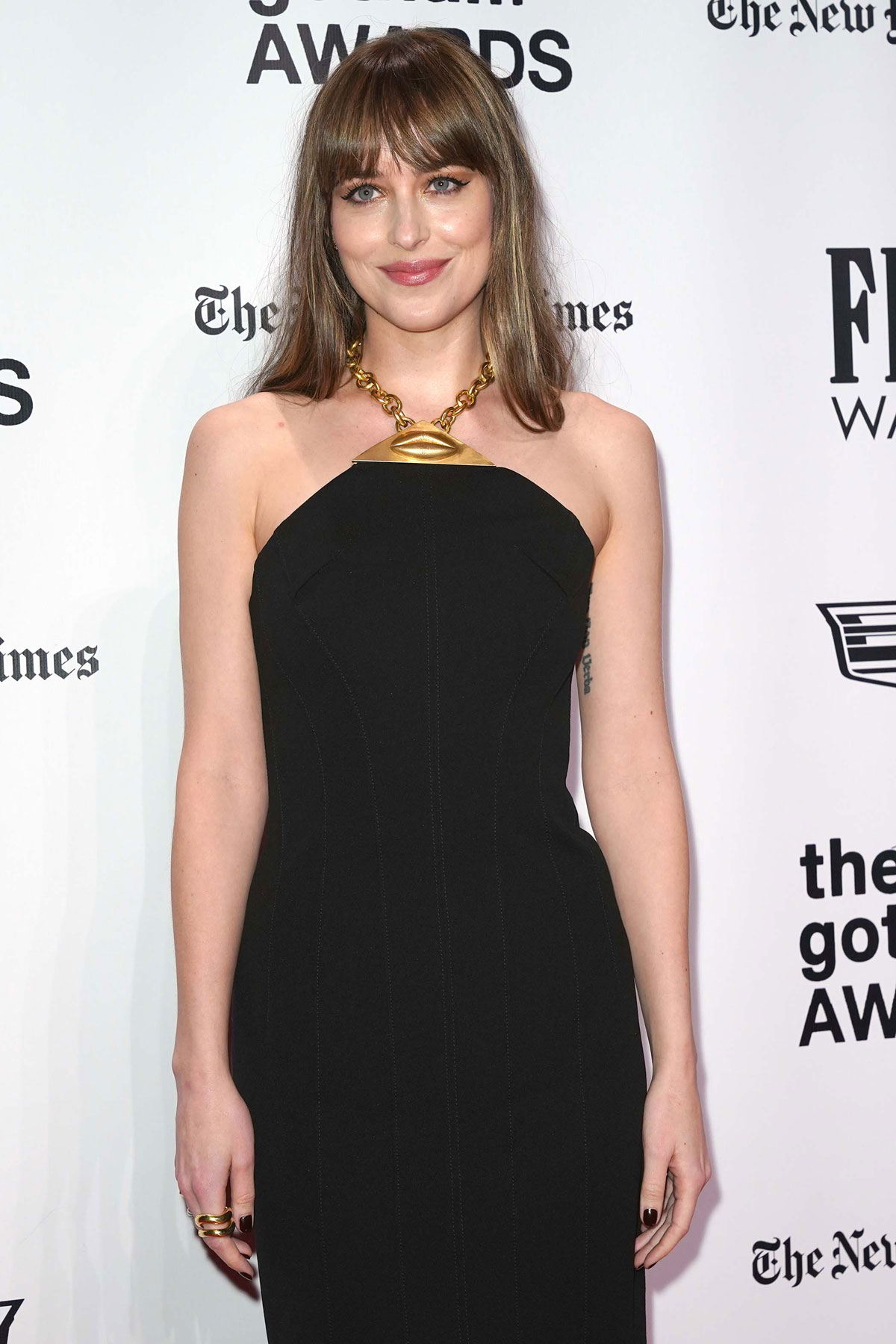 Dakota Johnson is starring on The Lost Daughter, which is based on a novel by the enigmatic writer Elena Ferrante and is Maggie Gyllenhaal's directorial debut. It premieres on Netflix on December 31, it's getting great reviews and it looks dark but compelling. Olivia Colman also stars and has already been nominated for a Golden Globe and a Critics Choice Award for best actress.
Dakota was on The Tonight Show remotely last week, where she cleared up a bizarre story about her that came out earlier this year. In an Architectural Digest tour of her home, Dakota pointed out two bowls of limes in her kitchen, claiming to love limes. She told Jimmy Fallon in January that the limes were placed there by the AD people and that she was actually allergic to limes. The way she explained it made it sound like she was trolling everyone, which tracks for her. She has a dry sense of humor. In her latest talk with Fallon, Dakota explained that she didn't know she was allergic to limes when she claimed to love them and that she was just responding to the fact that limes were being used as decoration in her home. Here's some of what she said and her interview is below:
I don't really care about limes. I love them and I also found out after I did Arch Digest… they have somebody who's super talented come in and make your house look amazing. They put this big bowl of limes which I saw while we were filming. It was funny so I talked about it because who has a bowl of only limes? Apparently me. Then I did an allergy test a few weeks later and it turns out that I'm allergic to limes. But I never knew because usually when I have them they're in a tequila.
[From The Tonight show on YouTube]
Dakota added that she's allergic to soy too. I need to do an allergy test, that reminds me. As for putting out bowls of limes, I've done this a few times with lemons. It was only when I was particularly ambitious and my home was really clean. I would put out a bowl of lemons as it looks so pretty and like you have your sh-t together. Now I feel accomplished to just have decorated for Christmas. This holiday season has been stressful. Dakota told Fallon she's having family over for the holidays but that she hasn't planned any food or activities yet. She said "I feel it's more relaxing for everybody if they just fend for themselves." She probably wasn't trolling as I'm sure she has people to make food or they'll order a whole spread delivered to their house. Rich people are different.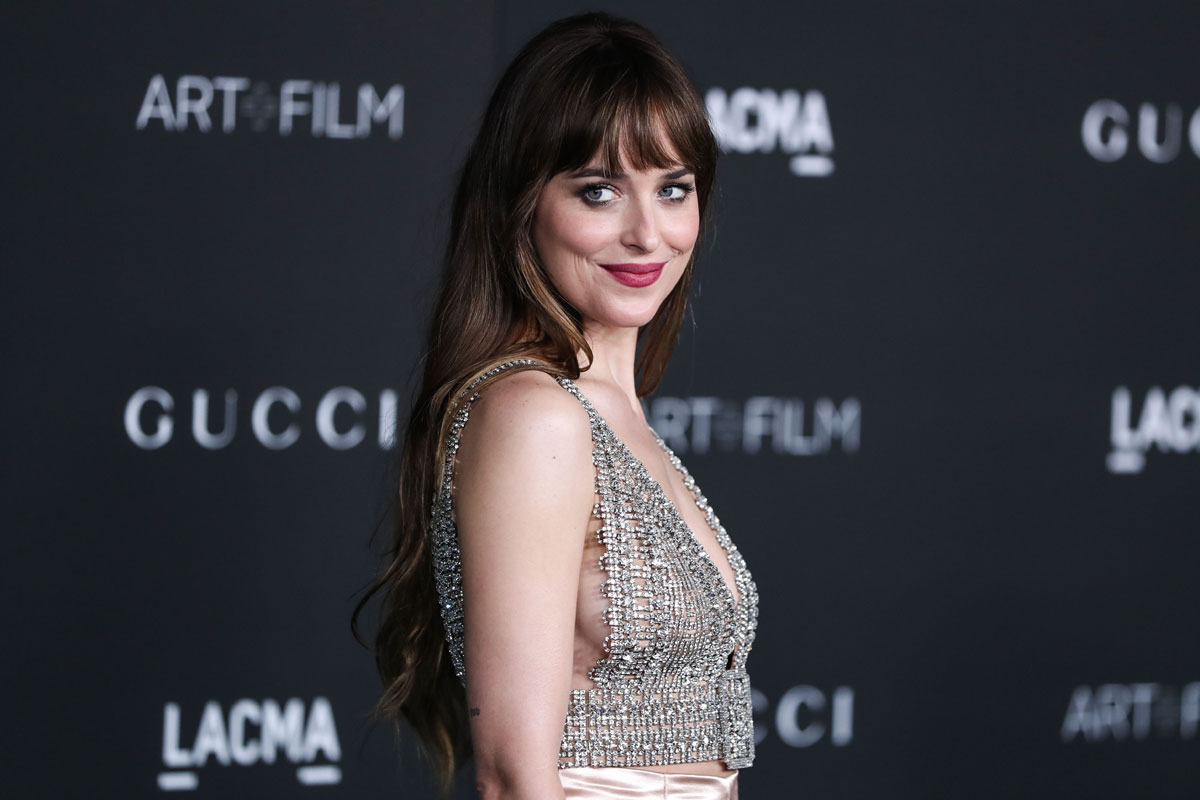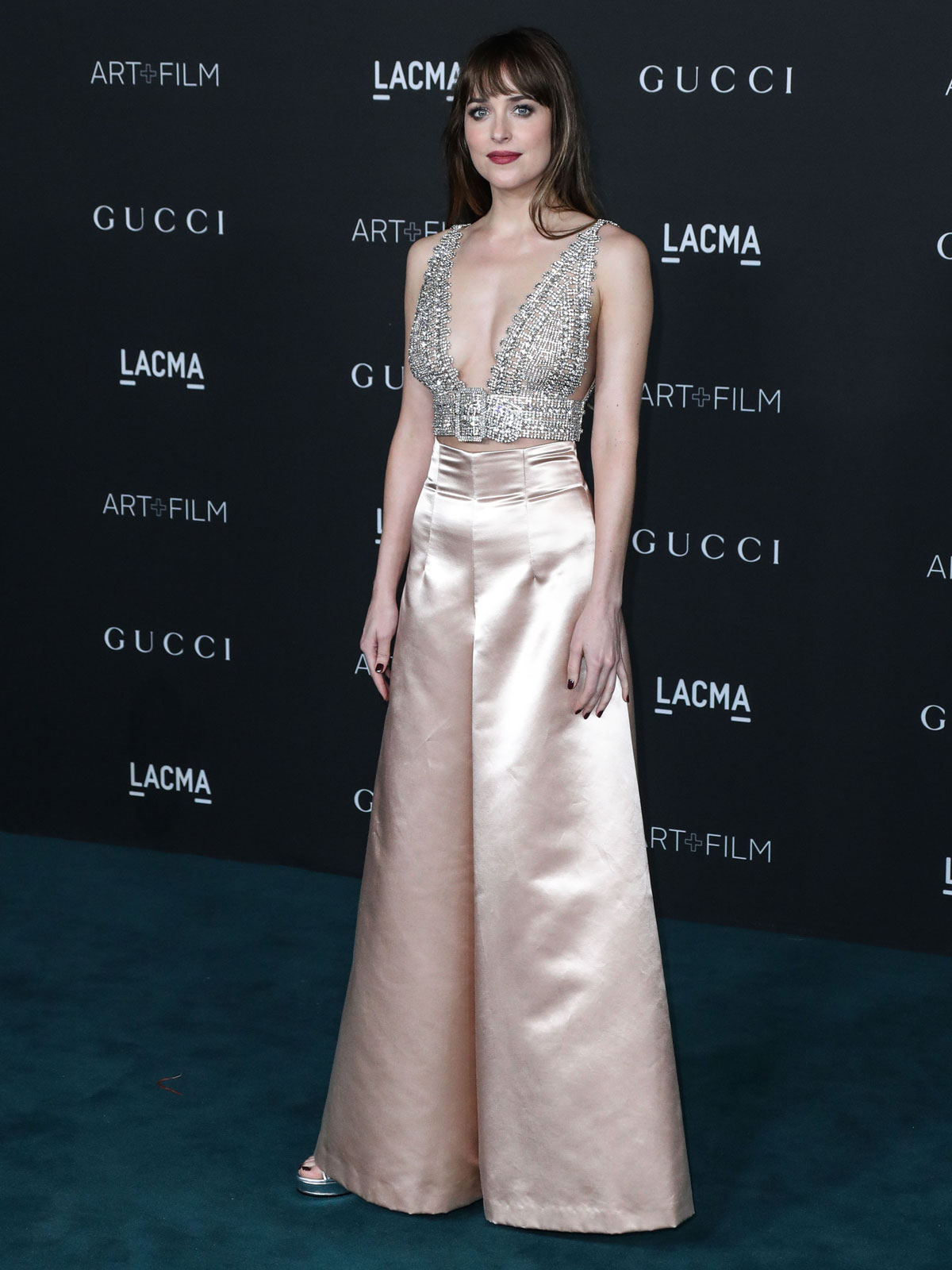 photos credit: Avalon.red and Instagram