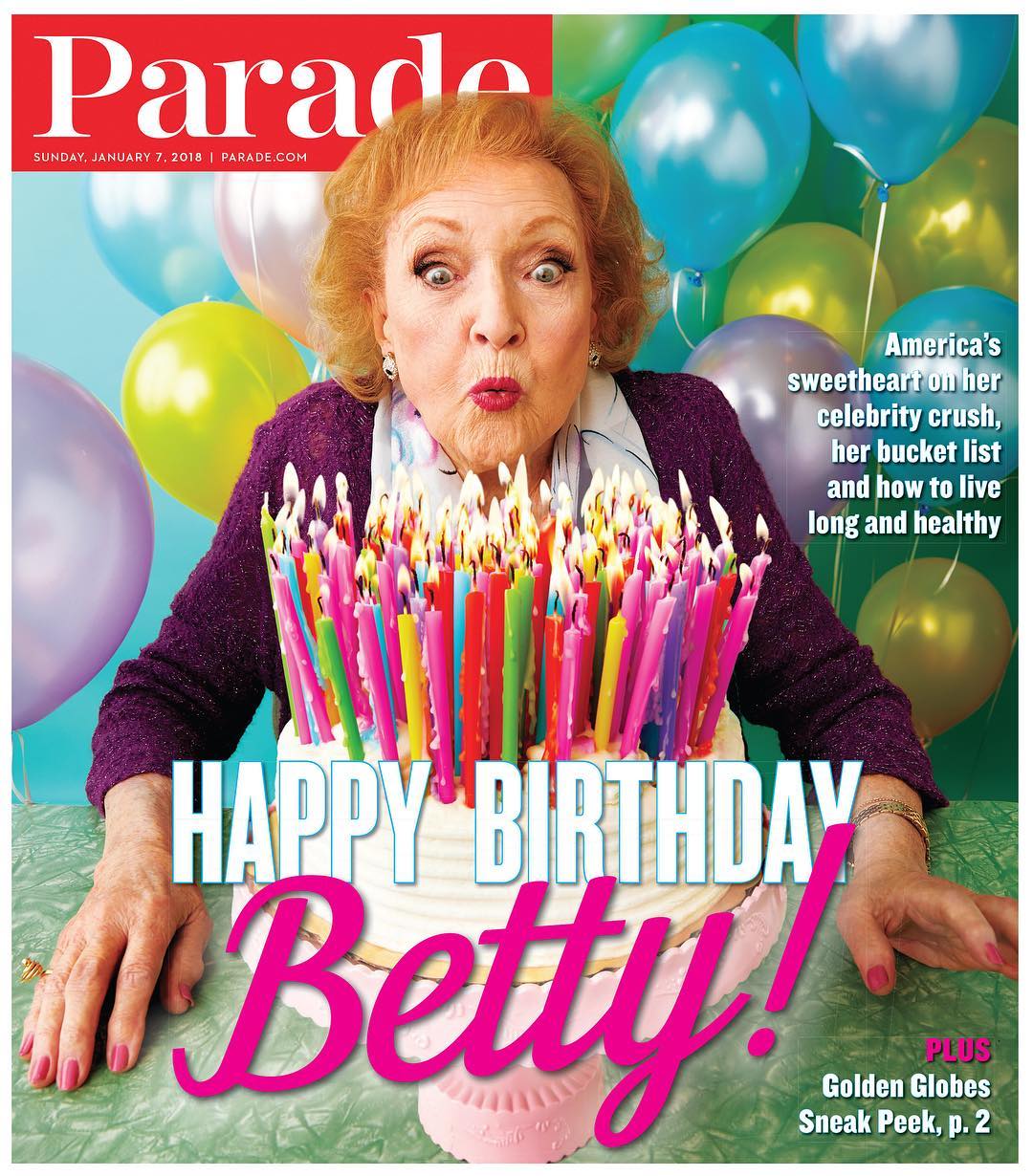 Betty White is known for her dry sense of humor, positivity, and minding her own business. Folks on Twitter are calling for Betty to be shrink wrapped as we get closer to her 100th birthday. Of course Betty couldn't let her 100th birthday celebration go by without a bang. And in true Golden Girls style, she is going big with her birthday celebration. Over the weekend a trailer was released for Betty's 100th birthday movie. She is inviting all of her fans to celebrate the big day with her. The Betty White movie is a one day only special that will be shown in theaters on Betty's birthday, January 17th. The trailer features conversations with some of Betty's closest friends and behind the scenes footage from some of her more notable roles. Betty, who is an animal lover, is also seen feeding a bear. Here are few highlights from People:
"You'll experience Betty's funniest moments on The Golden Girls, hosting Saturday Night Live, Hot in Cleveland, The Proposal, The Mary Tyler Moore Show — and a lost episode from Betty's very first sitcom. Plus Betty reveals inside stories of her amazing life and career," the description reads. "This is a special one-day-only event; the party awaits."

"Hello, I'm Betty White. I feel so fortunate to have had as great a career as I've had for as long as I have," the icon says in a trailer for the movie celebration.

Several stars are then shown saying her name, including Reynolds, Burnett, Bertinelli and the late Alex Trebek.

"It's just the magic of Betty White — not everybody has that," Bertinelli adds at the end of the clip.
If Omicron wasn't wreaking havoc on civilization, I would so go to the theatres to see this movie. I have loved Betty since her Mary Tyler Moore days and it has been a joy to grow older with her. Betty was so funny in the Golden Girls as there is something effervescent about her. I can't believe Betty is turning one hundred. I am sure creating joy and just laughing a lot is keeping her heart and brain young. We should all celebrate Betty because she deserves it. I also want to see what her friends have to say about her. My heart drops every time I see Betty's name trending on Twitter. I'm all for putting Betty in a medical bubble. Despite the circumstances created by Covid, I hope Betty gets to see some of her friends (safely of course) for her 100th. And I hope folks will get to celebrate Betty in a big way like she wants. I also hope that the film will be made available on a streaming service for those of us who don't want to chance going to the movies. In the mean time there's always the 2018 Netflix documentary Betty White: First Lady of Television, which is available up until January 11th. Happy early birthday to the one and only Betty White. Hopefully we will get a few more years of her amazingness.
I'm going BIG for my birthday – right to the BIG SCREEN! Get your tickets and join me by clicking here:https://t.co/qXoSO2BYM3

— Betty White (@BettyMWhite) December 17, 2021
I love Betty White on Pete Davidson pic.twitter.com/xZw1VJcnuU

— Daniel Newmaη (@DanielNewman) December 19, 2021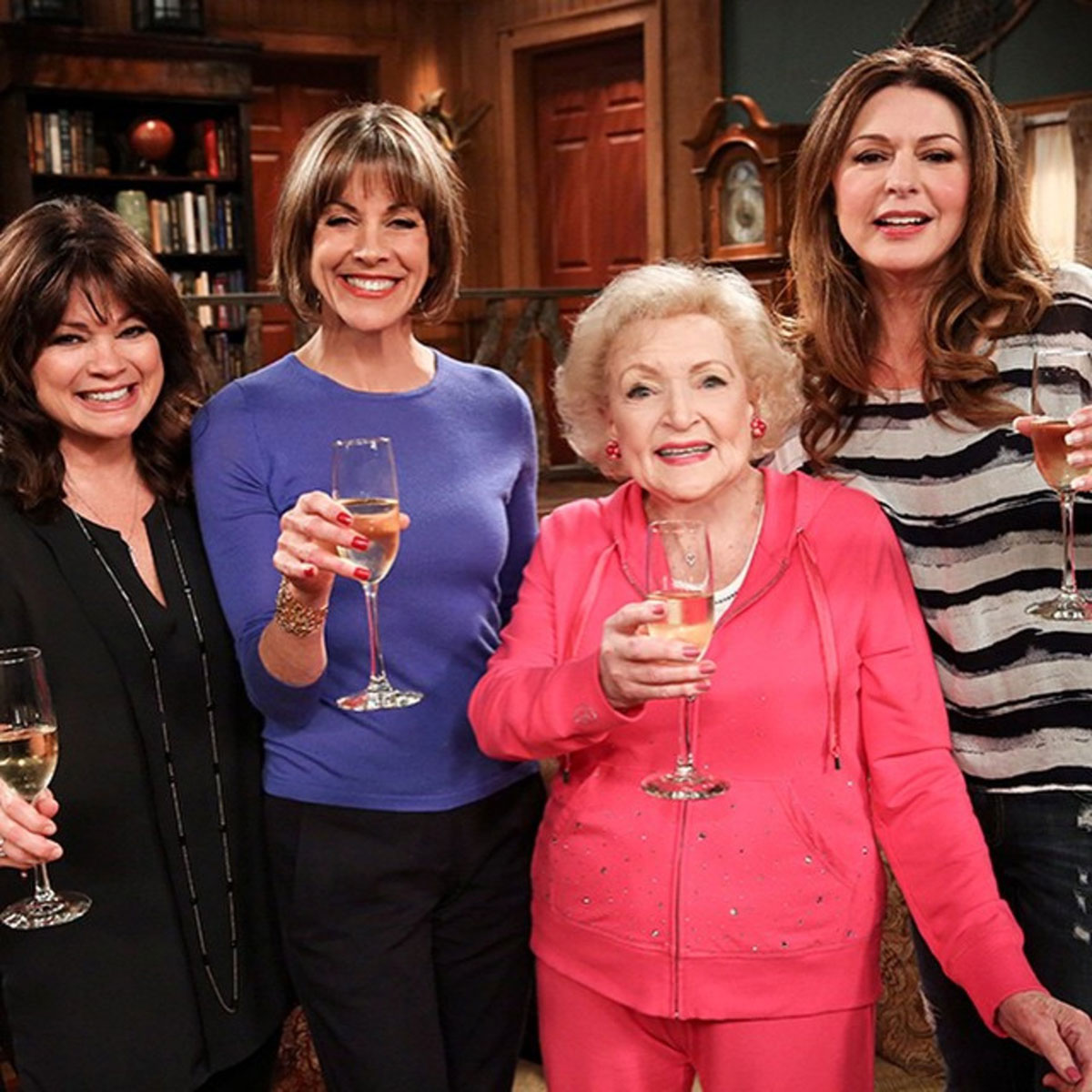 Photos via Instagram and credit: Avalon.red and Instar