Bella Hadid has spoken about her mental health before, as has her sister Gigi. They were everywhere and super-famous early on in their modeling days, and both sisters have learned how to take a step back from the fame machine for their own mental health. Bella took part in WSJ. Magazine's "My Monday Morning" series and she ended up discussing how debilitating her anxiety can be on any given morning, because she knows the paparazzi will be waiting for her outside of her apartment building. Some highlights:
Her struggle with choosing an outfit for the day: When asked by the publication what her secret is to putting together her outfit in the morning, Hadid explained that she hasn't had a stylist "in a long time, maybe two years now," and she was "in such a weird place mentally that it was really complicated for me to get out of the house and put an outfit together, especially with the anxiety of [paparazzi] being outside and all that."

She's learned to embrace her style: "In the last year, it was really important for me to learn that even if people talk about my style or if they like it or if they don't, it doesn't matter, because it's my style. When I leave the house in the morning, what I think about is: Does this make me happy? Do I feel good in this and do I feel comfortable?"

Her November Instagram post where she was crying: "I would have really depressive episodes and my mom or my doctor would ask how I was and instead of having to respond in text, I would just send them a photo. It was the easiest thing for me to do at the time because I was never able to explain how I was feeling. I would just be in excruciating and debilitating mental and physical pain, and I didn't know why. That was over the past three years. [When I posted them] it was to make sure that anybody that was feeling that way knew it was OK to feel that way. Even though on Instagram things look so beautiful, at the end of the day, we are all cut from the same cloth. I felt like it was just good for me to be able to speak my truth and at some point I wasn't able to post nice pretty pictures anymore. I was over it."

Her current mental state is better: "I do have good days. Today is a good day. My brain fog is feeling better, I don't feel depressed. I don't have as much anxiety as I usually do. But tomorrow I could wake up and [be] the complete opposite. That's why I get so overwhelmed."

The reaction to her IG post: "[It] made me less lonely because I had a lot of people that have reached out saying, 'I feel that way too.' Walking outside, being able to remember there are so many people going through things and have similar patterns to me, it makes me feel better. I don't know if that's not what people want on Instagram, and that's fine. I don't have to be on Instagram forever. I feel like real is the new real, and that's what's important to me."
With the younger people, the celebrities and models who came up on social media, I always feel like it was a devil's bargain for them. On one side, they got the fame, the exposure, the money. On the other side, all of them seemed to struggle to deal with "the image" they created. And imagine what it's like for the non-models, the regular women and girls whose brains are being warped by Instagram and sh-t. Of course, I'm not putting the blame entirely on social media. I think Bella's mental health stuff is only partially about social media. I hope she has more good days than bad.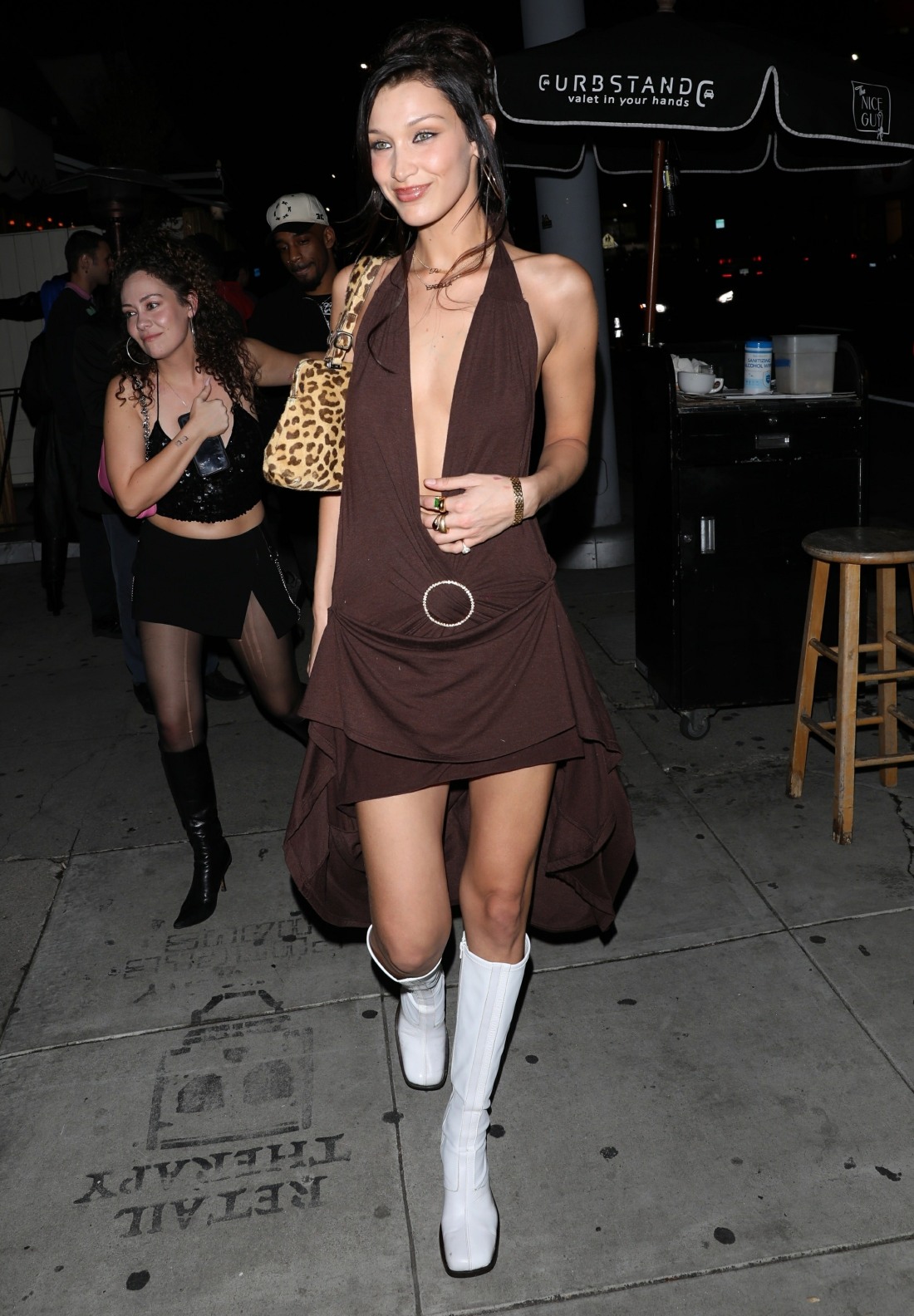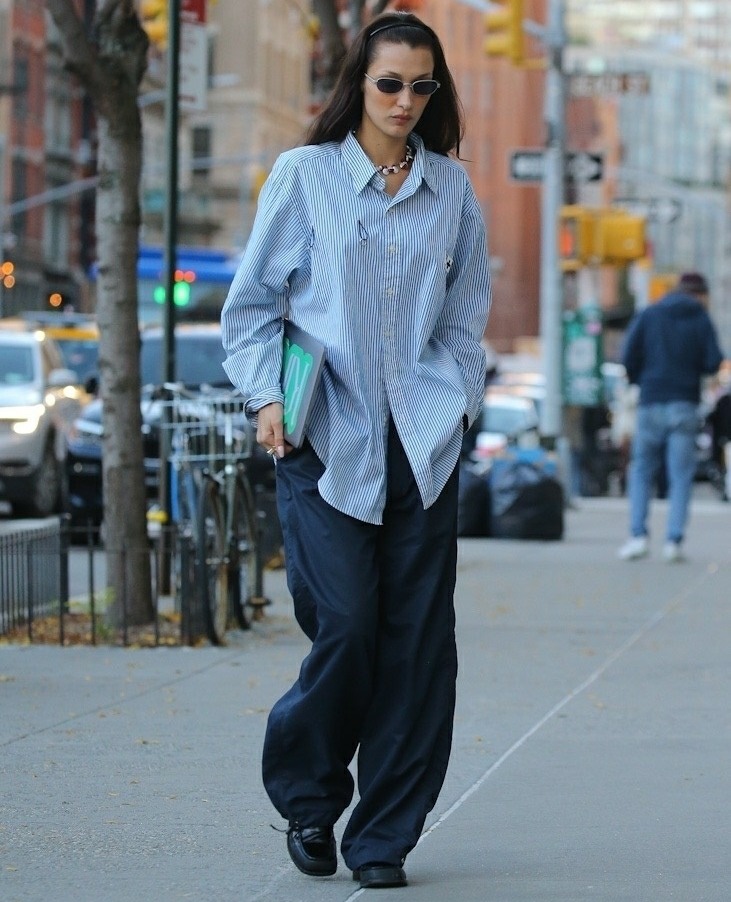 Photos courtesy of Backgrid, WSJ. Magazine.

New York, NY – Supermodel Bella Hadid gets dressed in baggy pants and a striped dressed shirt as she returns to her NYC hotel. Pictured: Bella Hadid BACKGRID USA 1 NOVEMBER 2021 BYLINE MUST READ: Fernando Ramales / BACKGRID USA: +1 310 798 9111 / usasales@backgrid.com UK: +44 208 344 2007 / uksales@backgrid.com *UK Clients – Pictures Containing Children Please Pixelate Face Prior To Publication*
West Hollywood, CA – Bella Hadid shows off her killer model body as she's seen out with Anwar Hadid at The Nice Guy in Hollywood. Pictured: Bella Hadid BACKGRID USA 15 JANUARY 2022 USA: +1 310 798 9111 / usasales@backgrid.com UK: +44 208 344 2007 / uksales@backgrid.com *UK Clients – Pictures Containing Children Please Pixelate Face Prior To Publication*