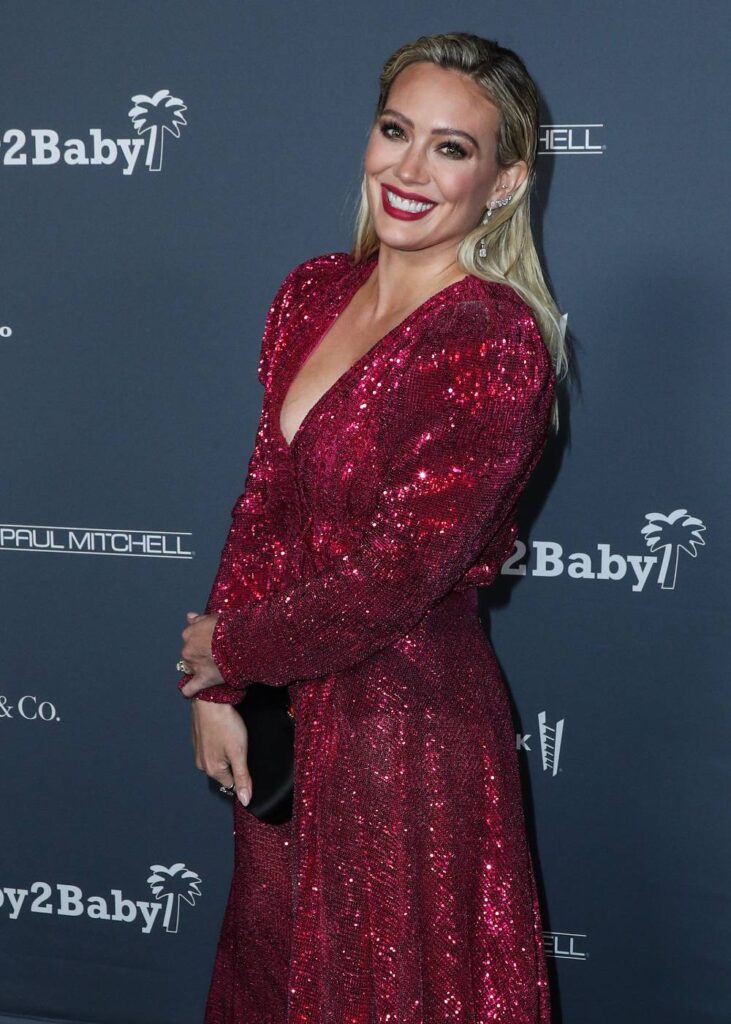 Hilary Duff's new show, How I Met Your Father, is now airing. Hulu keeps suggesting it for me, but I haven't seen it yet. I didn't watch the Mother version, but I'll wait to hear what you guys think on the new one. Hilary struck gold with her show Younger that ended last season. However, Hilary has worked steadily since she started in the business at the age of 10. Hilary spoke to Cosmopolitan, recently, mostly about HIMYF and her character, Sophie. But they also touched on the Lizzie McGuire reboot that fell through, her kids discovering her music and being a child star. Hilary said she doesn't regret giving her childhood up to acting. But she does wish she had gotten a better education.
Would she leak the footage of the halted Lizzie reboot: I like the way you think. I would be lying if I didn't say I didn't have those thoughts a few times. But I wouldn't, because in my 34 years I've realized that everything does happen for a reason. There's a time and a place for everything. It just wasn't her moment. I'm constantly asked about it still. All it does is breathe life into the fact that people still want it, and that's really sweet. It's not dead, and it's not alive.

Her daughter loves her song Sparks: I can't get away from it because someone exposed my three-year-old to it. We get in the car, and I have to listen to my own music because my daughter's screaming, "I want 'parks, I want 'parks." I'm rolling up to her preschool, and every time I turn it way down she's like, "Why do you turn it off? Why you turn it off?" Like, girl. I'm not rolling up to your preschool blasting my own shit. So embarrassing.

What would she do differently: Yeah. I wouldn't do it all exactly the same, but I can't look at my life and be like, "I wish this was different," because I don't know if it would get me to where I am right now. I wish I had a little bit of a better education. I wish I had a little bit of a college experience. But what would that look like? The thing that I crave out of it wouldn't look the way I pictured it because of who I am and how I came up.

It's weird to say "who I am to others," but it would be hard to erase that element to have a normal experience. I feel smart, but there's certain things that people talk about where it literally isn't in my brain because I didn't experience it. I learned other things that people don't have a clue about. But I don't sit and harp on that.
I find Hilary's answer on a college experience realistic and admitting her lack of regret refreshing. I got so much out of my college experience, but not everyone may find it as valuable as I did. Especially since the value I found was in direct response to my terrible experience in high school. Hilary's right, she was never going to escape who she was in a public environment. So even if she had gone to college, she wouldn't have had the experience she'd wished for. As for wanting a better education, I always wonder about on-set tutors. Who regulates them? I'm sure some are fantastic, but if a kid doesn't want to do their work – like most kids – does the tutor get pressure from agents and managers to just let the kid slide?
I thought the story about turning her song off so Hilary doesn't get caught listening to her own music was really funny. And you know that's how it would get reported too. The interview asked about the Younger spin off with Kelsey. Hilary seemed cool on it, saying she'd favor a Younger movie instead. But then she reminded everyone that the creator, Darren Star, is currently busy with Emily in Paris so yeah, we aren't getting a Younger anything for a while.