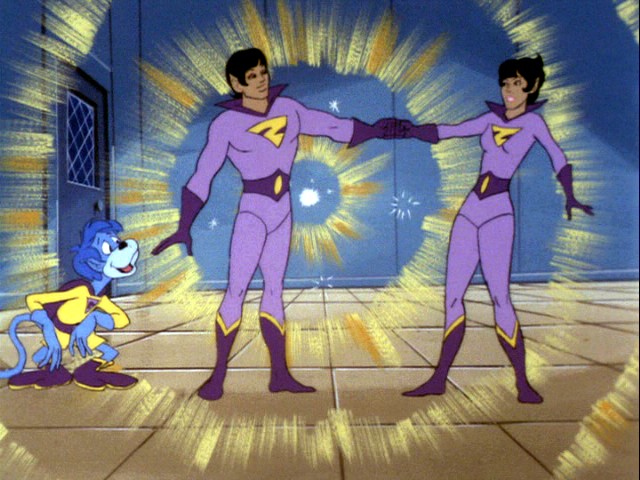 A live action Wonder Twins movie is coming to HBO Max, written and directed by Adam Sztykiel, who is also doing the upcoming Black Adam movie with The Rock. As someone who watched Super Friends every Saturday in the late 70s and early 80s, I am surprised that it's taken DC this long to realize the potential of the Wonder Twins. Of course the other superheroes were more glamorous and recognizable, my favorite was Wonder Woman with her invisible jet, but that only makes the Wonder Twins more versatile. Their powers were shapeshifting into things made of ice and an animal like a walrus or elephant, working together to solve problems in inexplicable ways. Jan, the sister, was always an animal while her brother, Zan, became water or ice. Their choices were baffling, "Shape of an Eagle," "Form of an ice clothes hanger," but they made it work somehow. They also had a pet money named Gleek. Here's more from THR:
Warner Bros. is activating the power of the Wonder Twins.

The Burbank-based studio has hired Adam Sztykiel, who worked on the upcoming Black Adam, to write and direct an original live-action feature for HBO Max based on the DC characters.

The project… will be titled Wonder Twins.

The Wonder Twins are a pair of alien siblings named Zan and Jayna. They were imprinted on a generation of television viewers thanks to their introduction on Hanna-Barbera's The All-New Super Friends Hour as young companions to adult heroes such as Superman, Batman and Wonder Woman. The duo then appeared in the Super Friends comic and, over time, became incorporated into the larger DC universe.

The twins were known for their catchphrase, "Wonder Twin power, activate!" said before Jayna transformed into any animal, while Zan turned into … the many shapes of water. While the characters became the butt of jokes and, in modern times, memes, DC has also attempted to update and scale up the characters, who have also appeared on episodes of Teen Titans Go!, Smallville and The Flash.
[From The Hollywood Reporter via Yahoo!]
THR goes on to report that Sztykiel wrote for Rampage, which was vastly underrated in my opinion, and shows like Scoob!, Due Date and We're the Millers. I hope this is funny, cute and action-filled.
The Wonder Twins have been overlooked for decades and they're about to get their due. I will watch this! I have a lot of nostalgia for Super Friends, however watching clips on YouTube has reminded me how weird, retro and campy it was. It's not like the other shows we watched were normal though. He-Man and She-Ra were also just beyond. (What happened to the He-Man movie?!) That's not unique to Gen X children's programming, the stuff my kid watched when he was little was strange as hell too.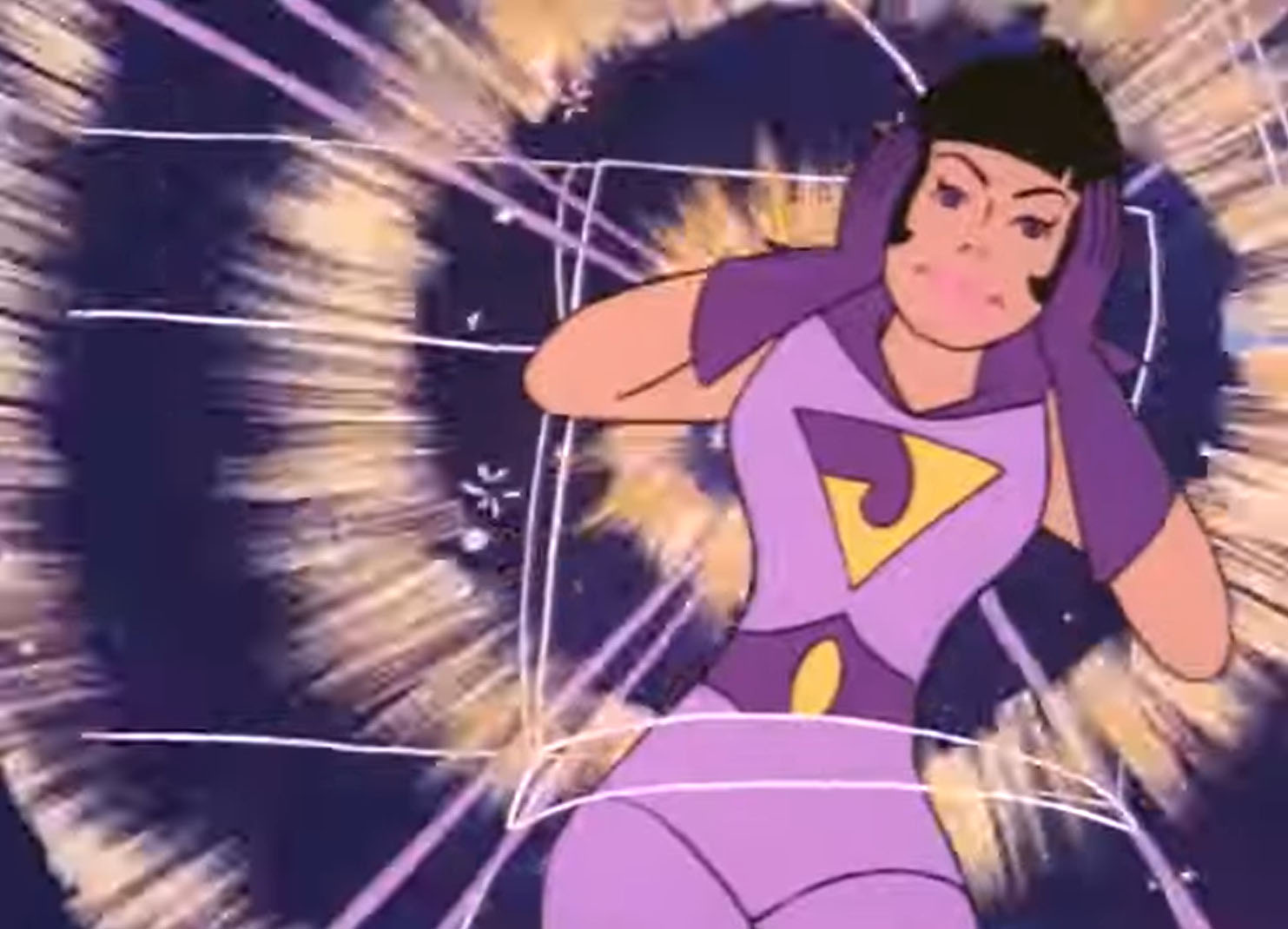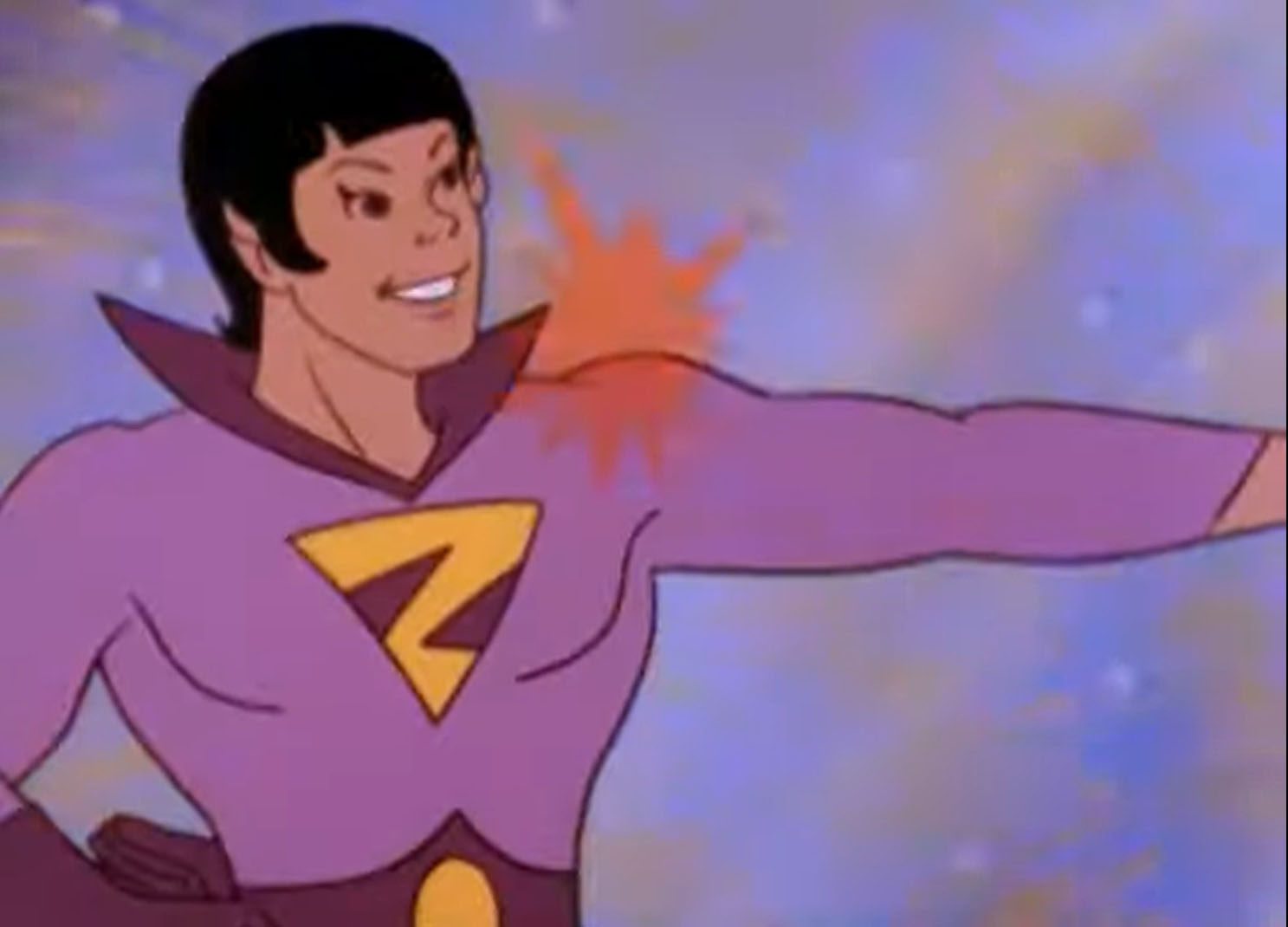 Photos are screenshots from YouTube, via Superfriends.Fandom.Com and credit Getty