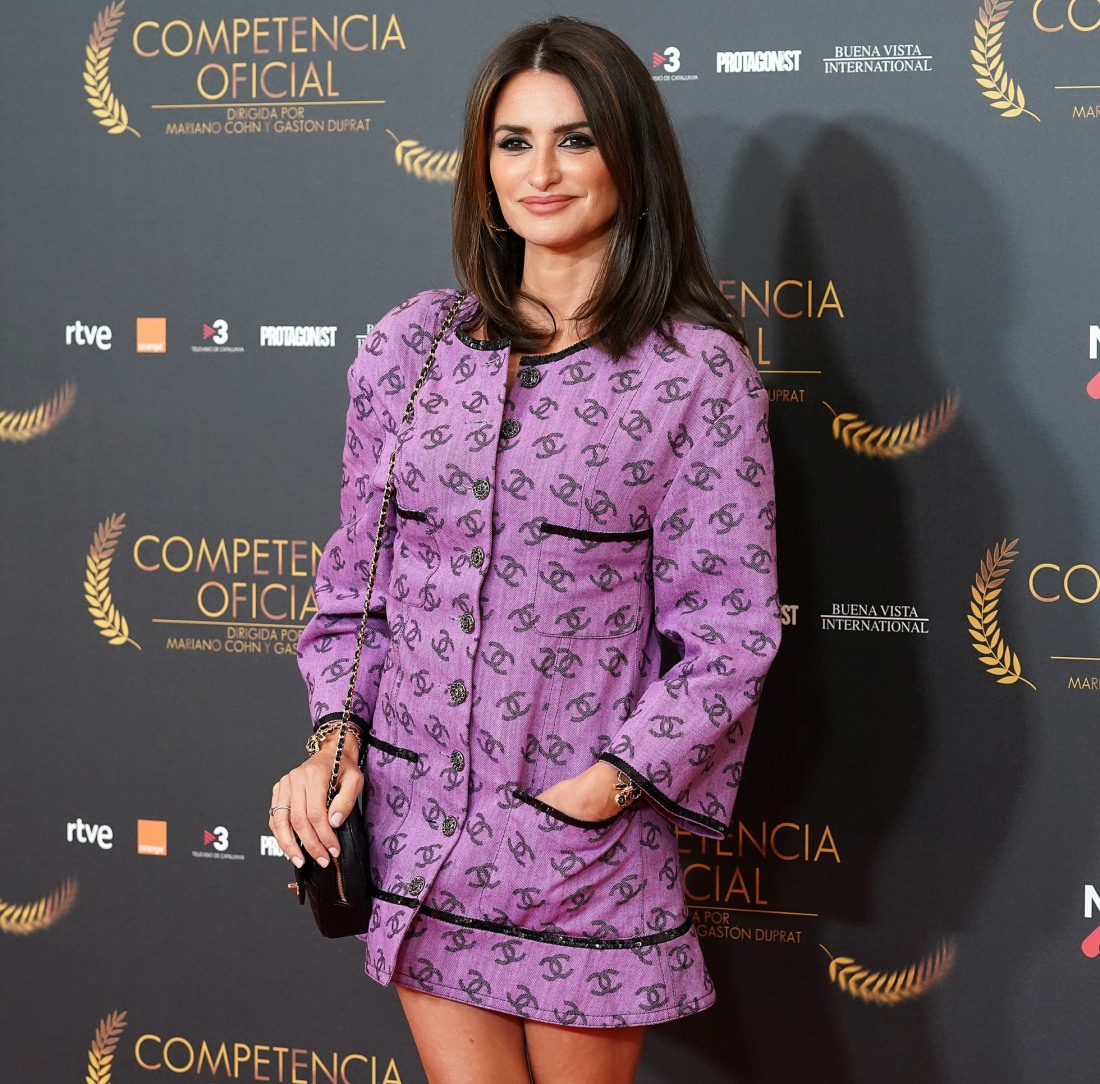 Here are some photos from the Madrid photocall and premiere of Official Competition (or Competencia Oficial) this week. This movie is the next big Spanish film, the one which will get a lot of attention, I'm sure. What's interesting is that this promotion probably helps Penelope Cruz's current Oscar campaign for Parallel Mothers, yet another collaboration with her friend Pedro Almodóvar. Almodovar also directed Antonio Banderas in what was Antonio's greatest performance, in Pain and Glory, which also starred Cruz. Now they're reunited again for this film, Official Competition, which is a spoof of how films get made and how crazy it is.
For both the photocall and premiere, Penelope wore Chanel. Wildly different Chanel looks. The purple minidress is actually denim? Which is sort of cool, because it photographs like some kind of light tweed almost. The purple is not really my style at all, but it looks sort of cute on Penelope. I'm flat-out shocked that I like the black-and-white gown though. Does that Chanel gown *need* that baby-collar though? No. I kind of love the bell-sleeves, don't @ me.
The Official Competition trailer is bonkers! It looks funny and weird. Something I've noticed is that Antonio Banderas is in the midst of some kind of career renaissance? A few years back, he was Oscar-nominated for Pain and Glory, and it was soooo well-deserved. He was brilliant in that, and he just seems to be in such an interesting phase of his career. Plus, Penelope in this wig is pretty fun.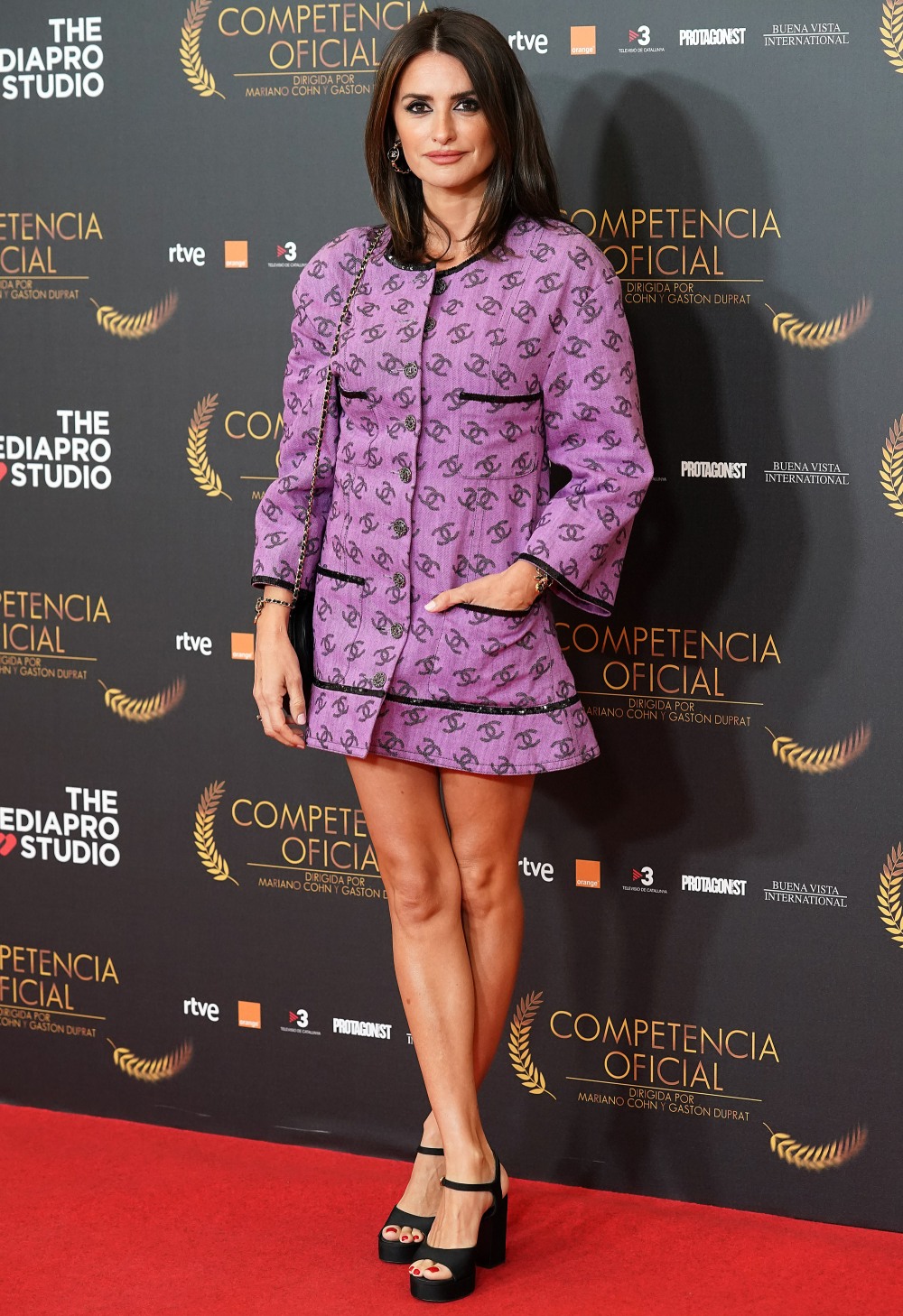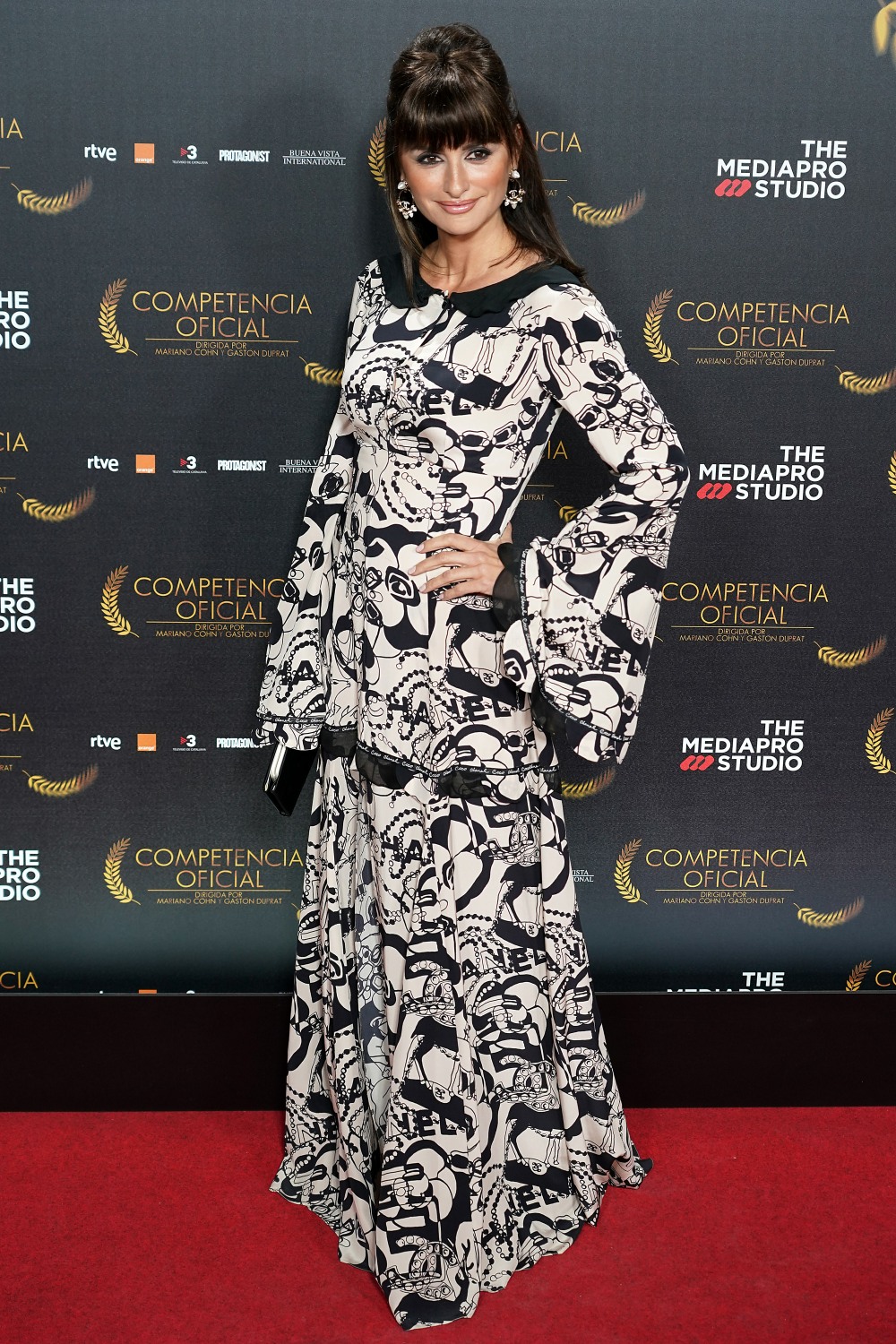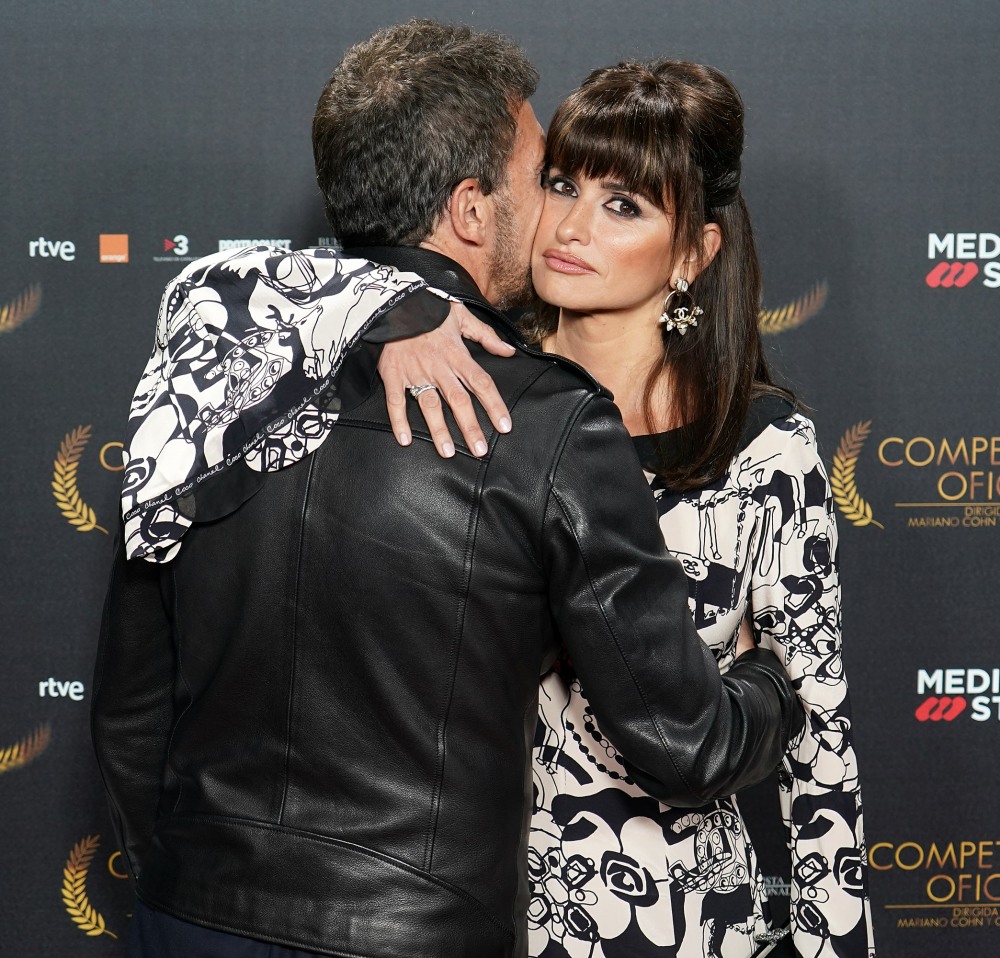 Photos courtesy of Avalon Red.