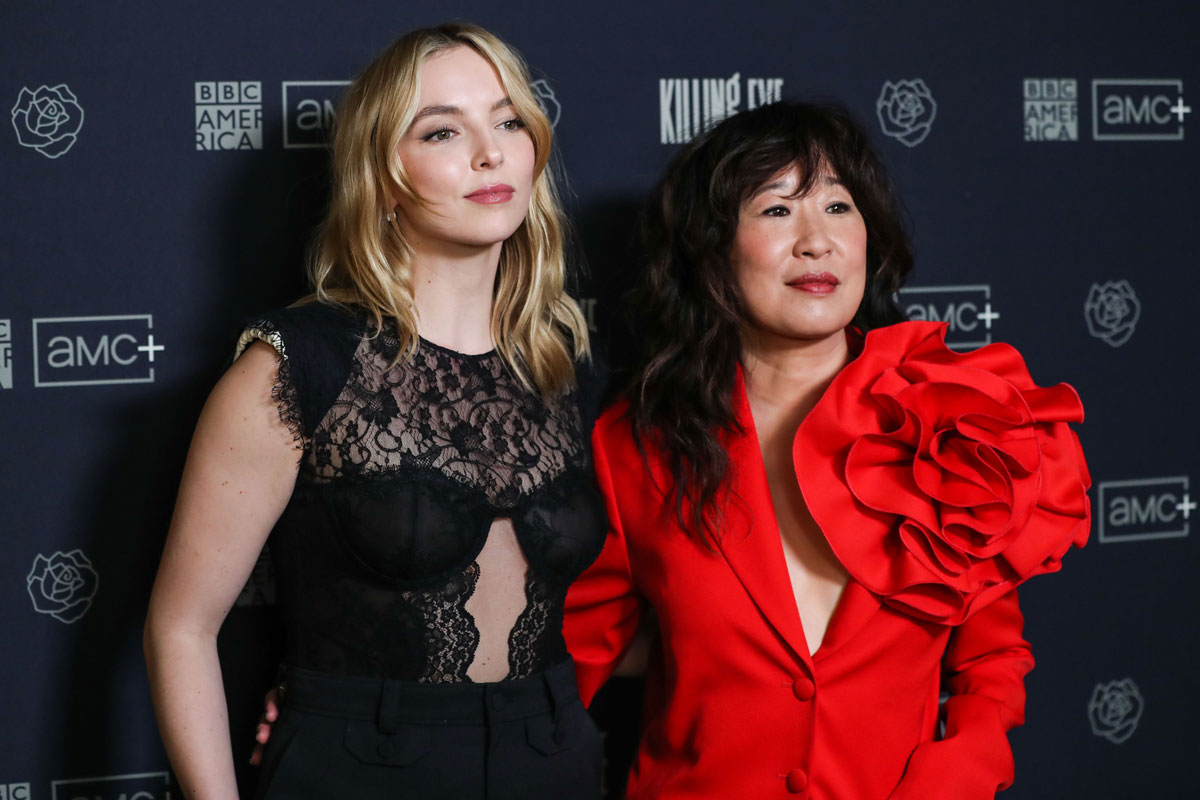 After a two year wait, the fourth and final season of Killing Eve will premiere on BBC America / AMC this Sunday. The third season aired in those early, scary, days of covid and gave us some much-needed escapism and vicarious living since the characters travel through so many countries and the Villanelle character wears such awesome clothes. I've been watching since the first season because I'd watch pretty much anything Sandra Oh is in and was excited for her to have a lead role after 10 years of being the best part of Grey's.
Ahead of the fourth season premiere both women sat down with the New York Times to preview the end of the series and discuss their characters' intense connection. They keep it pretty high-brow and talk about psyches and feelings, but after all that sexual tension, I can't be the only one wondering if their characters will finally consummate their obsession. I'm looking forward to seeing how Killing Eve ends, and knowing this show it will definitely be surprising. It's always better when shows go out on their own terms instead of being canceled and then scrambling for an ending.
What was your reaction when you learned how "Killing Eve" would end?
JODIE COMER It's mixed emotions. I was kind of stunned. The beautiful thing about shooting the ending was that we were together on set, which was amazing. I don't know how I feel about the ending, truth be told.

SANDRA OH I thought it was quite victorious. And I think we stayed true to the characters and to each other.

When did you find out the fate of your characters?
OH That was very much a work in progress. There are certain discussions that happened very early on, and then the pandemic happened and certain things were shifted. The discovery happened as we were building it. That's as specific and as broad as I can say.

I do absolutely feel like this season, the season finale, we spend the most time together. Because it's just correct and ready for the characters to be able ——

COMER To be in that space with each other.

Do you feel like this was the right time to end?
OH It is, because this is what's happening. A lot of people describe this as a "cat and mouse," and I understand that within the first season. But I've got to tell you, if you're going to continue describing it like that you haven't watched the show. That's too easy. For me, the show is really exploring the female psyche and how these two female characters need one another. Doing that digging within the context of a certain type of thriller, it was the right time to end.

COMER It's the trickiest thing to execute, you know? Trying to move the characters forward in a way that feels truthful but also keeping all those pieces that people love so much. Their relationship means something so personal to each person who watches it.

And the show doesn't put a label on Eve and Villanelle's relationship.
COMER I find it quite difficult when people are like, "What is this relationship?" It's so hard to put a name on that.

OH More and more, I find that a very restrictive type of question, because it needs to be as wide as possible. I'm not gonna tell you nothin'. Because it doesn't matter.

COMER Sandra and I don't speak a lot [to each other] about what we're doing before we get to set. And then when it feels good, it feels good. So we're constantly making those discoveries ourselves.

OH That's some of the best stuff in what we do in filmmaking. You can set up certain circumstances and then something unscripted will happen, and that's actually what to follow.
As they said in the article, their connection means something different to everyone. The story takes a lot of unexpected — and sometimes confusing — twists and turns throughout the series, but the Eve/Villanelle relationship grounds the show and is so compelling that it makes up for any plotlines that don't quite land, like the unnecessary history between Eve and Villanelle's bosses.
This show really turns a familiar genre — law enforcement in single-minded pursuit of a meticulous criminal — on its head with the unique push and pull between the two main characters and by making them both women, when similar stories are usually about men. Prioritizing female showrunners to tell this story was absolutely the right choice (if this show was made by dudes the characters definitely would have slept together by now), and Oh and Comer truly embody their characters as no one else could. I wish the interview had been dishier because we've been waiting so long for this season, but I guess since it's the end they had to be more vague and broad.
Note by Peridot: Hey bitches! I'm a long time reader and first time writer here. I live in NYC and have a master's degree in journalism, but now work on the boring side of communications. I love running, reading, champagne, and mid-aughts teen dramas like Gossip Girl and Pretty Little Liars. Green is my favorite color and I'm equal parts thrilled and salty about its recent mainstream popularity.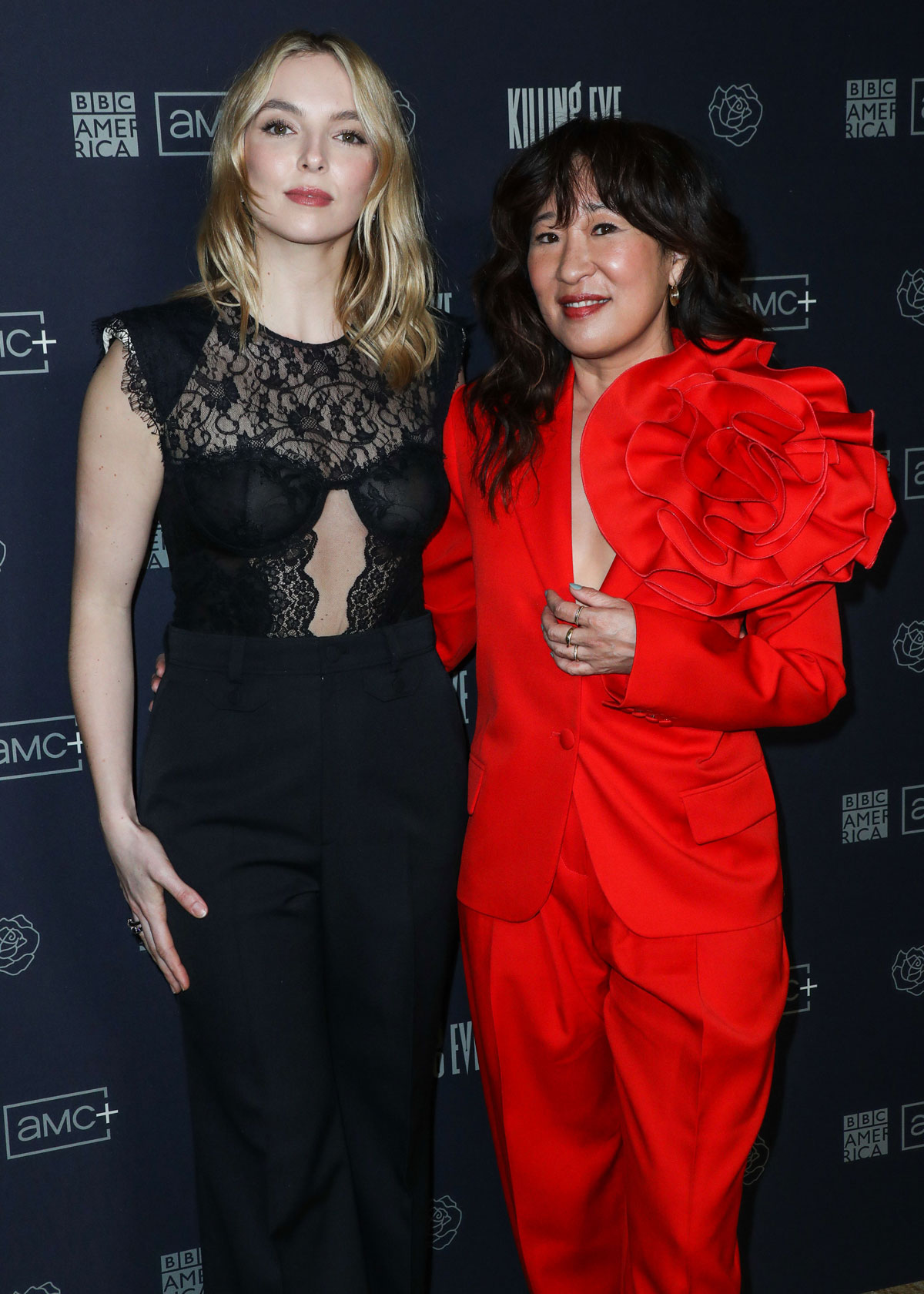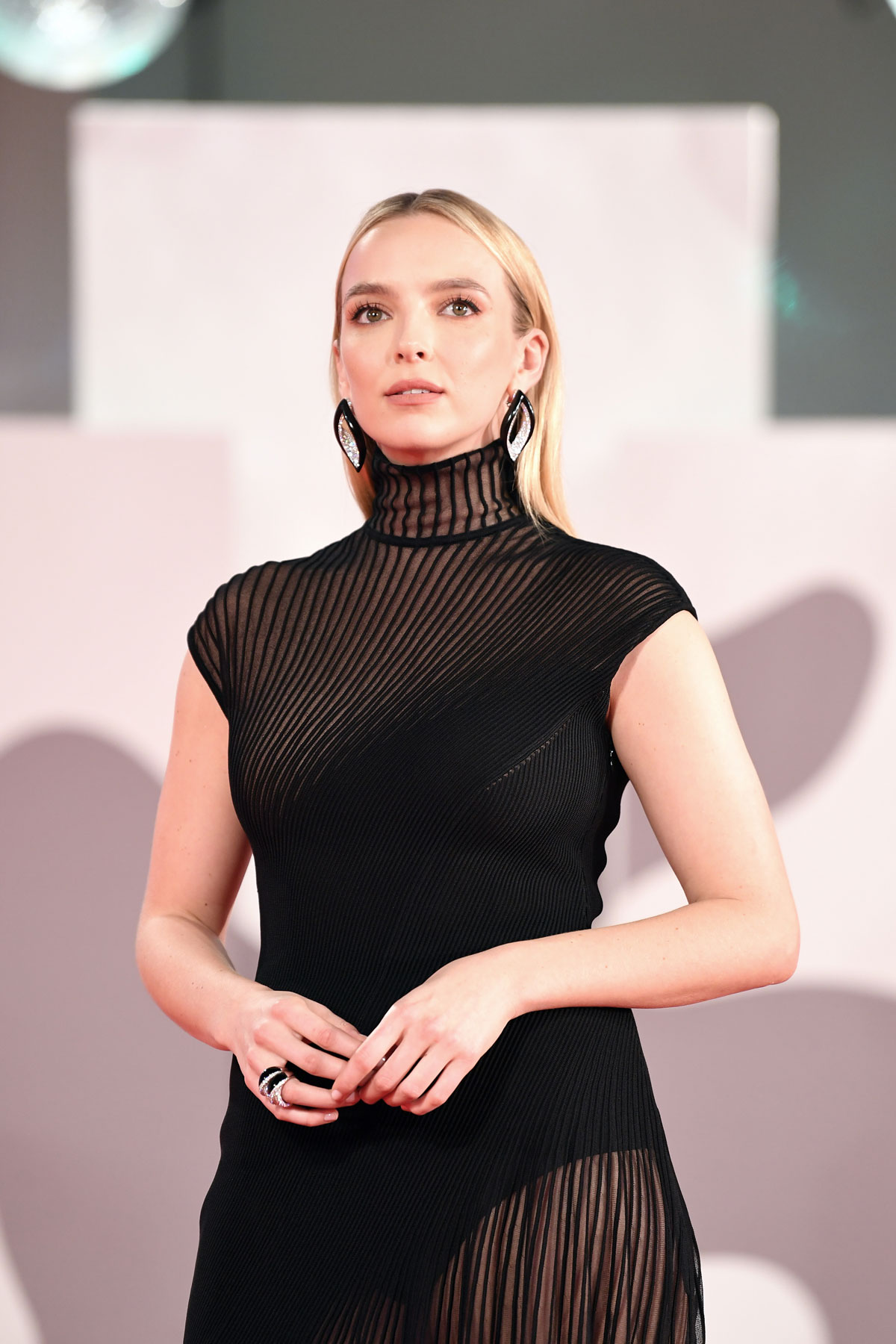 Photos credit: Avalon.red