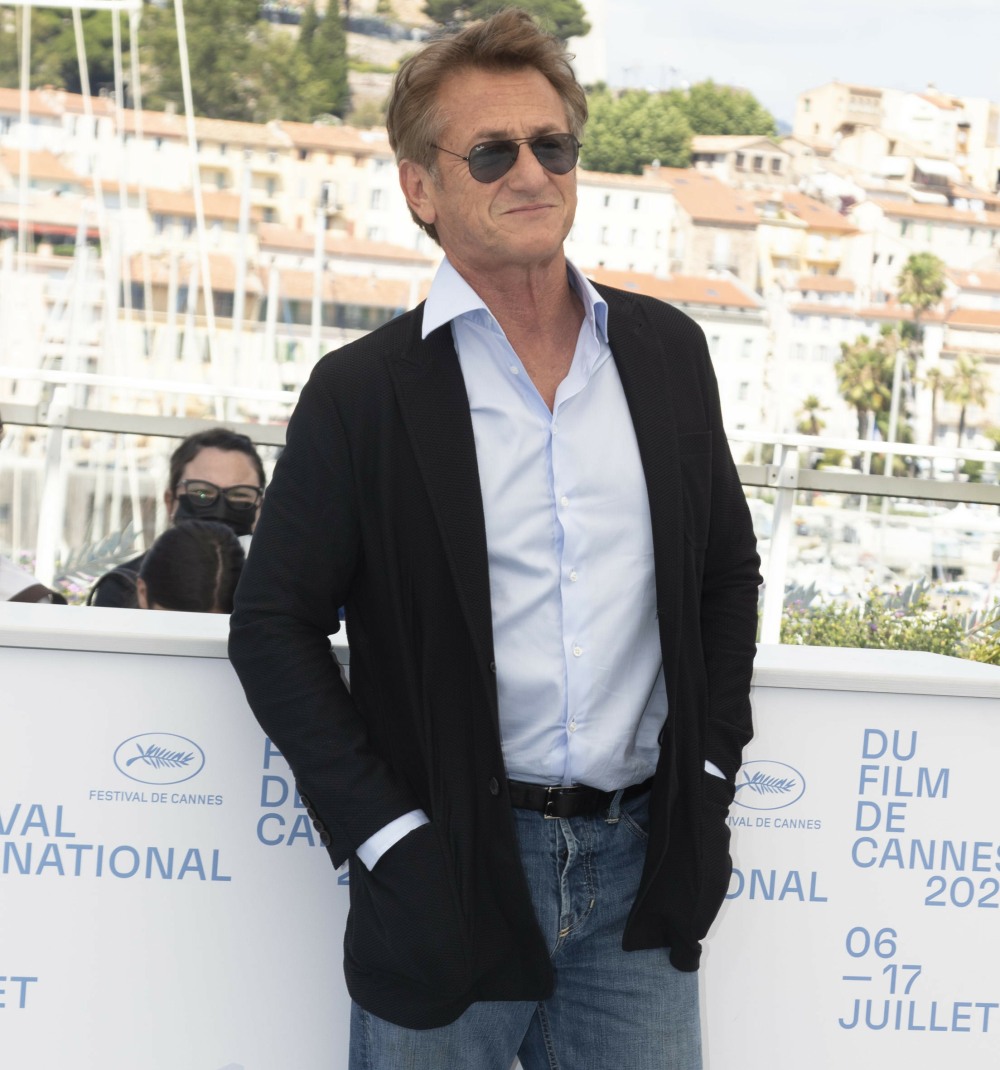 If you were anything like me, you spent Thursday in a haze of media updates about the Russian invasion of Ukraine. The videos and stories are horrific, and I have nothing but sympathy and heartbreak for the Ukrainian people. Just know that various Americans will always make it all about us though. Take, for example, Sean Penn. Sean Penn is an Oscar-winning actor and a director of films no one wants to watch. He's also a self-styled humanitarian and International Hamface Extraordinaire. Honestly, I have no idea what to call him. Penn is in Ukraine right now, filming a documentary about what's happening on the ground as Russia invades.
Sean Penn is on the ground in Ukraine filming a documentary about Russia's invasion, Vice Studios confirmed. The Oscar-winning actor appeared at a press briefing Thursday in the Ukraine capital of Kyiv listening to government officials speak about the crisis.

Penn last visited Ukraine in November 2021 and started preparing for his documentary by visiting with the country's military. Photos of Penn's November trip were released at the time by the Ukrainian Joint Forces Operation Press Service.

"Penn has visited the Office of the President and spoken with deputy prime minister Iryna Vereshchuk, as well as local journalists and members of the Ukrainian military" since arriving in Ukraine this week, wrote Newsweek. The Office of the President issued a statement through the Ukrainian embassy praising the Oscar-winning actor and filmmaker.

"The director specially came to Kyiv to record all the events that are currently happening in Ukraine and to tell the world the truth about Russia's invasion of our country," the statement's translation reads. 'Sean Penn is among those who support Ukraine in Ukraine today. Our country is grateful to him for such a show of courage and honesty."

The statement adds, "Sean Penn is demonstrating bravery that many others have been lacking, in particular some Western politicians. The more people like that — true friends of Ukraine, who support the fight for freedom — the quicker we can stop this heinous invasion by Russia."
It's not that I believe Sean Penn is important enough to make a difference in the Russian invasion either way. I just think it's the height of arrogance for an American actor to throw himself into a literal war for no reason other than HE wants to be the story, and he wants people to know that HE is making a documentary. People were yelling at me, saying that President Zelensky wants more attention on Ukraine, he wants more people to come in and document what's happening. I get that. But… maybe not Sean Penn?
Sean Penn in Ukraine filming documentary as Russia invades https://t.co/gzqRyhwdey pic.twitter.com/C9JXKcTtve

— New York Post (@nypost) February 24, 2022
Американский актер Шон Пенн в Киеве

Президент Украины опубликовал видео без звука в Instagram со встречи с американским актером: «Чем больше людей знает про войну на Украине, тем больше шансов остановить Россию», – написано на видео. pic.twitter.com/95fajTTgxd

— Аслан (@antiputler_news) February 24, 2022
Photos courtesy of Avalon Red, Backgrid.