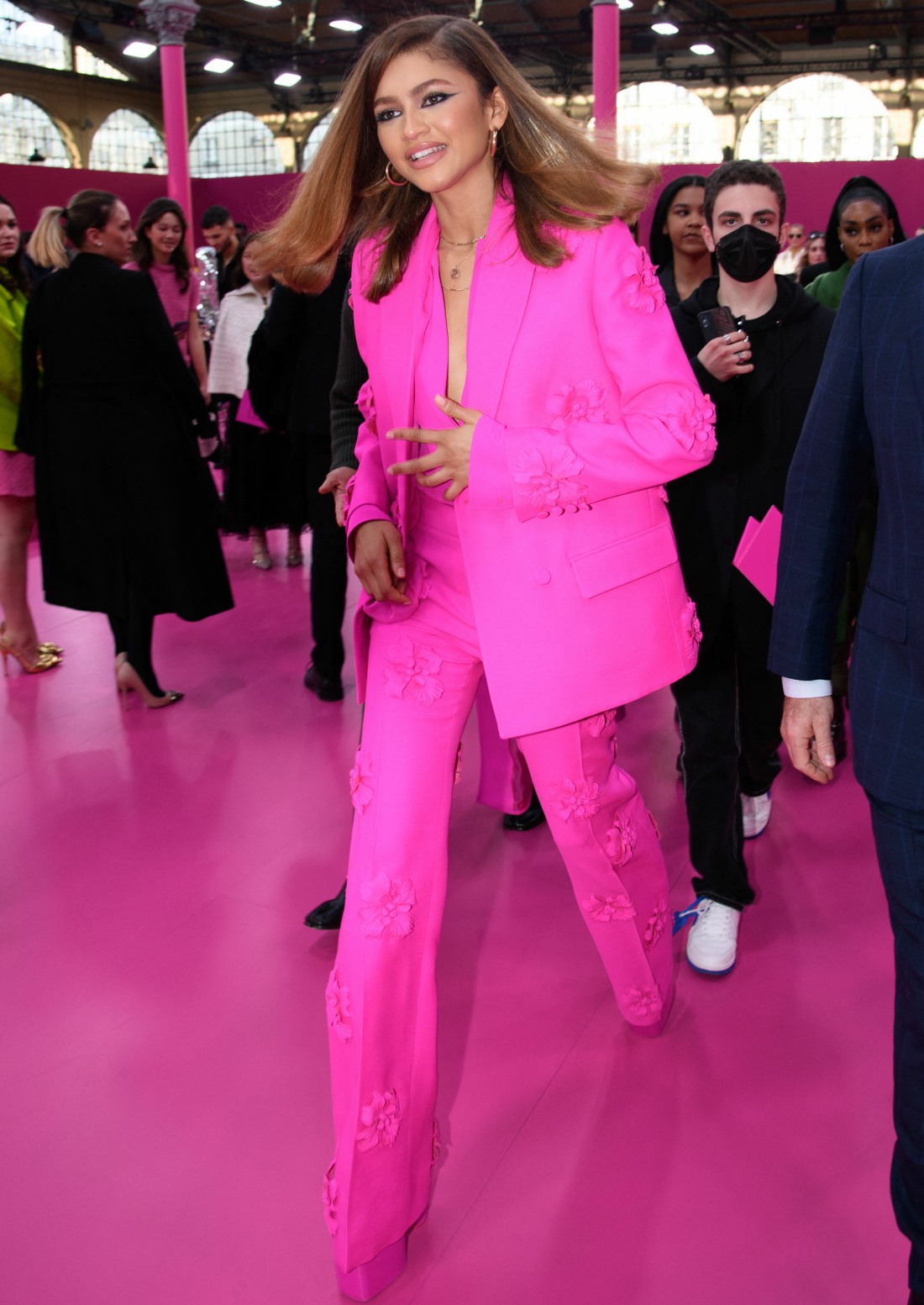 Here are some photos from the Valentino show at Paris Fashion Week. Can I just say? The fashion weeks have been very well-attended this year. I think that's partly about people feeling like the end is in sight with the pandemic, and after two years of remote fashion shows or no guests at fashion weeks, people just want to come out and watch shows and enjoy some frivolity again.
The Valentino show was one of the biggest ones, judging solely from the guest list. Valentino scored the biggest get: It Girl Zendaya, who likely has her pick of fashion invites. She's not under contract with one fashion house exclusively and her stylist Law Roach is one of the best stylists in the business. All of which means that if Zendaya turns up at your fashion show, it's a BFD. It also means that if Zendaya is presenting at the Oscars (she likely will), she's telegraphing the fact that she's probably going to wear Valentino. As for the suit… I love it. I love hot pink. And yes, she was seated next to Lewis Hamilton. They're a cute pair.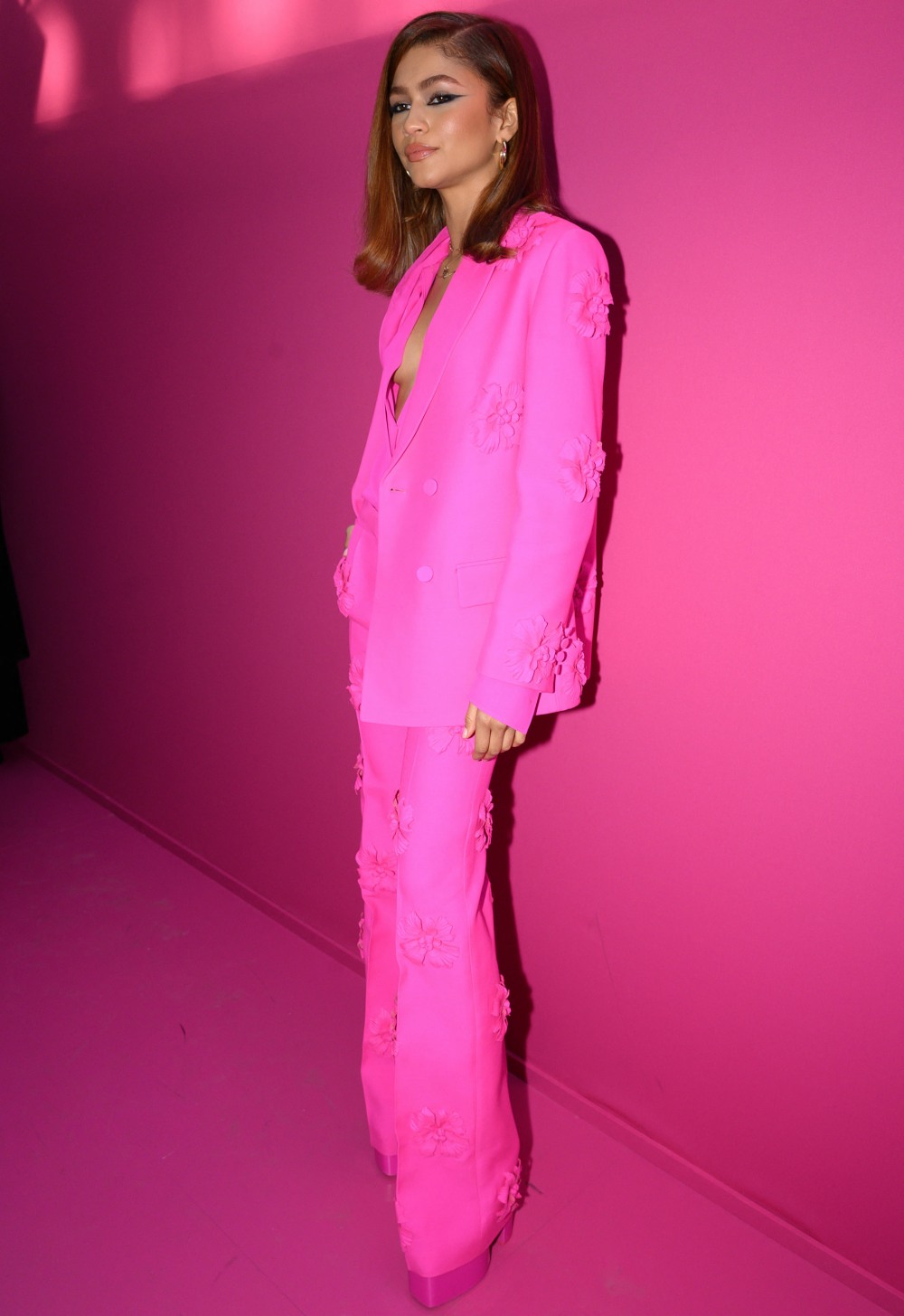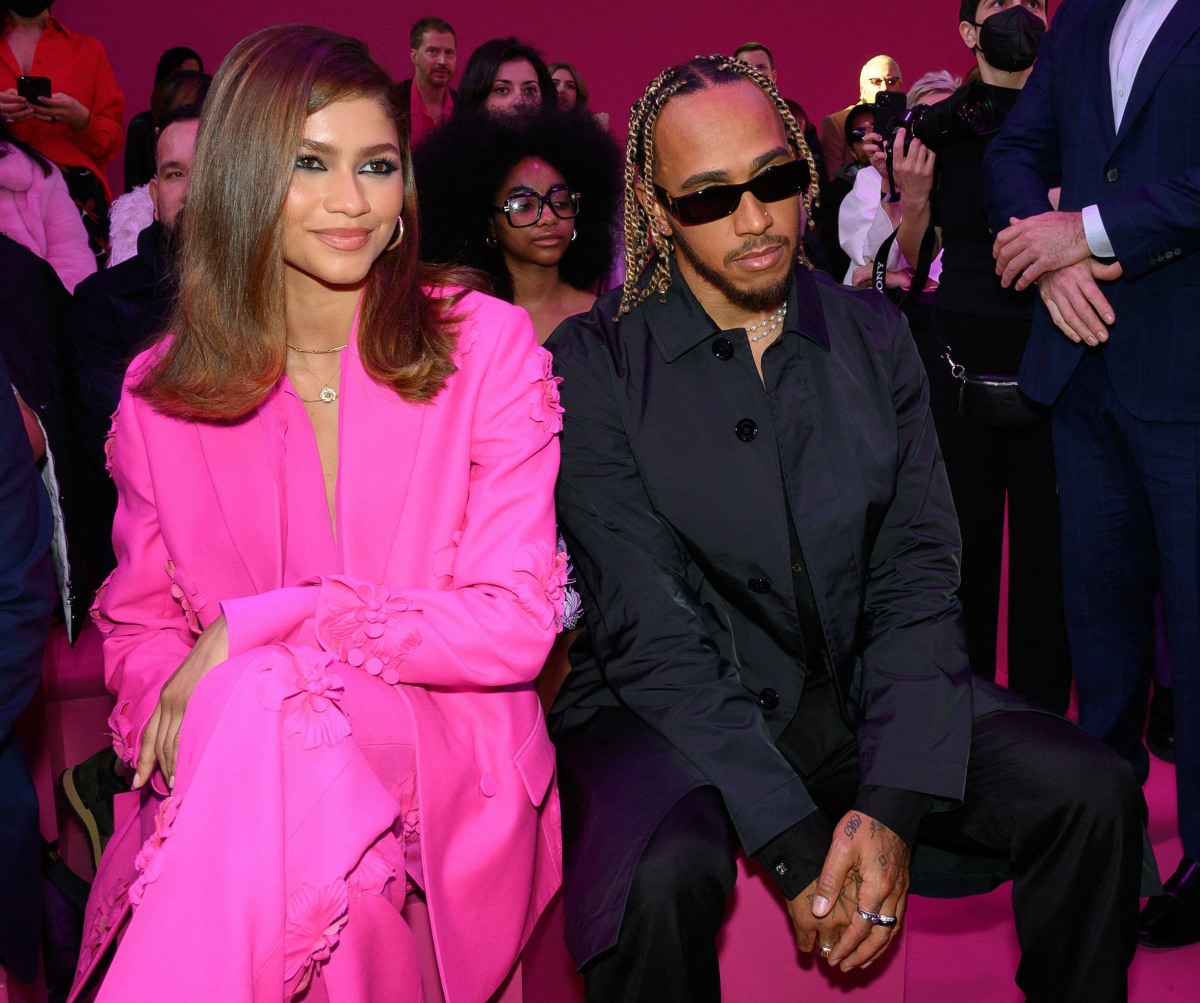 Kristin Scott Thomas brought some elegant bird vibes to the show. I mean, I hate this look while also acknowledging that she looks kind of cool and she wears it well? Plus, I love that KST still goes to cool fashion shows.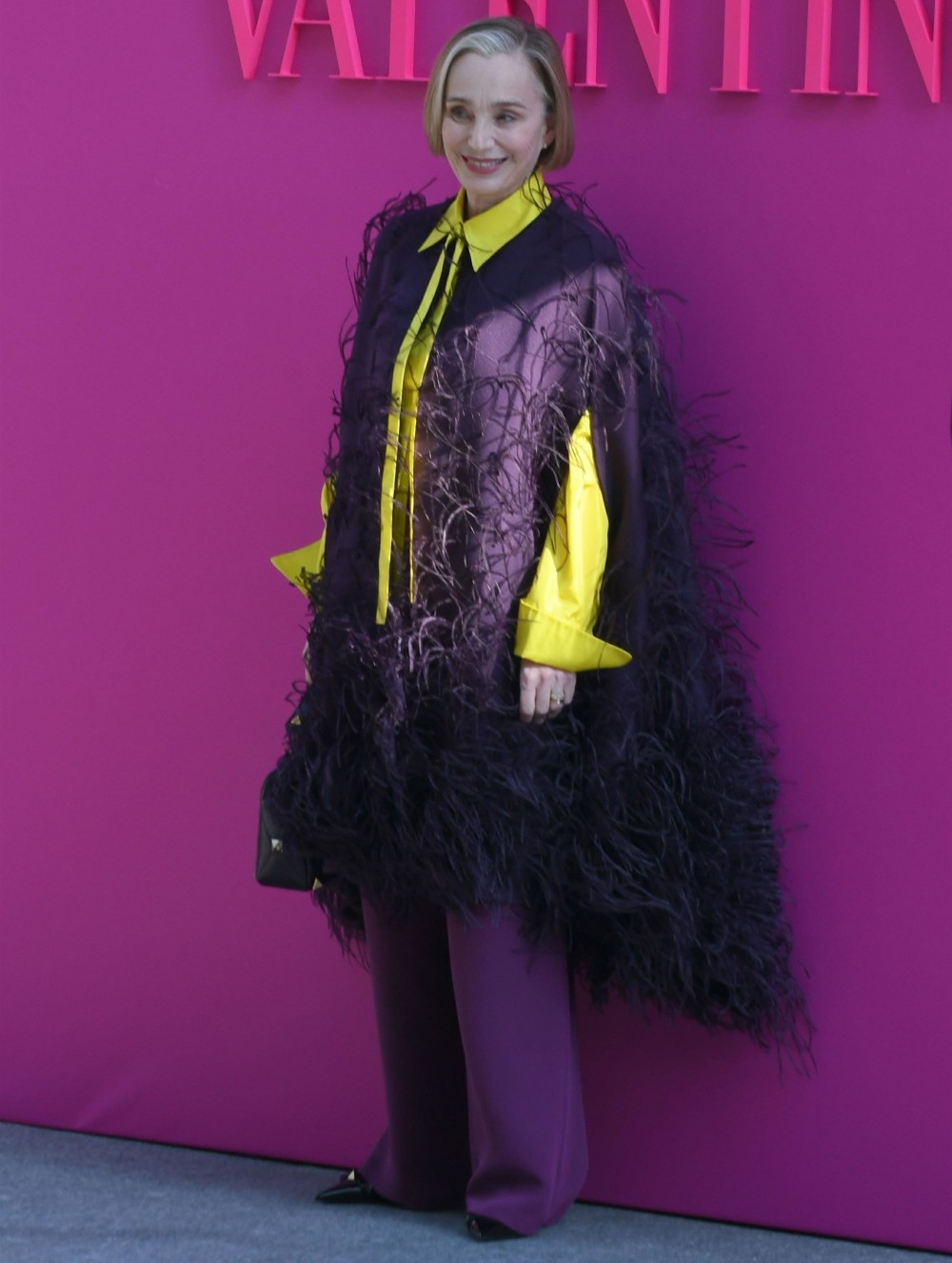 Olivia Culpo, wearing a chic little black trash bag.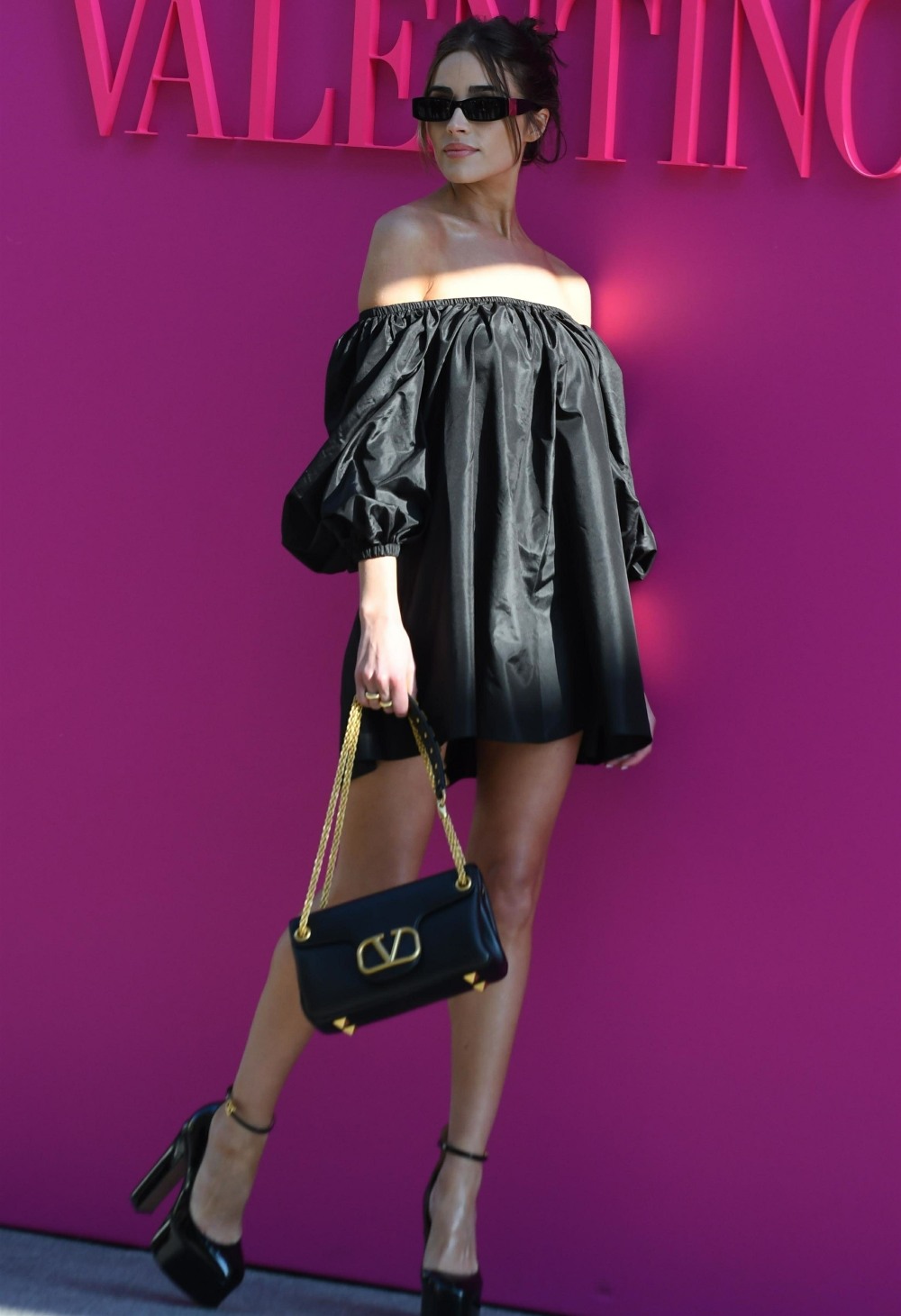 Vanessa Hudgens in a very cute minidress. This reminds me more of Elie Saab than Valentino.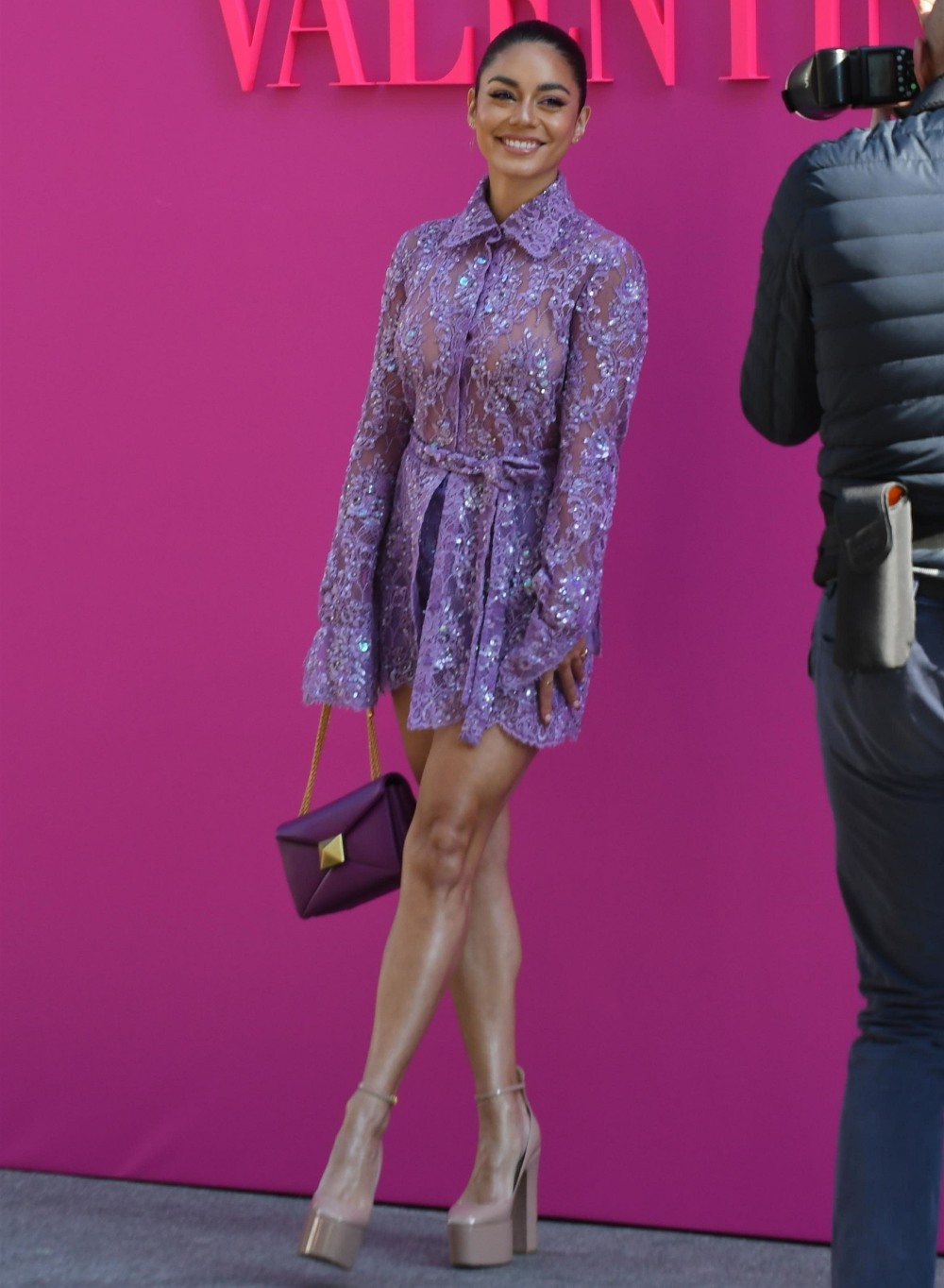 Photos courtesy of Backgrid, Instar.