Cameron Diaz was once ubiquitous around the Hollywood scene of parties, premieres, awards shows. She worked a lot throughout her 20s and 30s, and she ended up burning out and walking away from that life. Notably, she still lives in LA. She still has big-name celebrity friends and she occasionally pops up at engagement parties, bridal showers, baby showers and the like. She's a mom now to Raddix Madden, and she apparently still gets offers to make a film comeback, but she turns everything down. So does she still care about glitz and glamour? Not really. Diaz chatted with Michelle Visage's BBC podcast Rule Breakers about how the Hollywood game is a trap and said she never even washes her face these days.
Whether she cares about her appearance: "I don't care. Literally, the last thing I think about on a daily basis — like maybe not at all during the day — is what I look like."

She doesn't wash her face: Additionally, in her chat with Visage, 53, the Golden Globe nominee also revealed she has not put much effort into her beauty regime despite owning "a billion products" on her shelves. "I literally do nothing. I like never wash my face…Twice a month if I'm lucky, I'll be like, 'Oh, I better put this on. One time works, right?' Like is that all I have to do? I'm just not in that place right now like where I put any energy."

Hollywood is a trap: "Again, I just go back to the trap of it all, especially in our society, like what we value, what we think is important. Look. if it's important to you, that's fine."

Objectification: "I am absolutely a victim to all of the societal objectifications and exploitations that women are subjected to. I have bought into all of them myself at certain times. It is hard not to look at yourself and judge yourself against certain markers of beauty. I think that's one of the biggest things of the last eight years. I'm like a wild animal, like a beast. I don't care. It's the last thing I think about on a daily basis."

She looks in mirrors less frequently: That was something she could rarely avoid as an actor who sometimes had to sit in front of one for "seven hours a day." "You're just sitting in front of the mirror, and it's toxic. You just start to pick yourself apart. You're like, 'Why am I sitting here being so mean to myself?'"

She is strong: My body is strong. My body is capable. Why am I going to talk down to it and be mean to it when it's carried me this far? It's given me this much experience. All the things I've gotten to do because my body has taken me there, been strong enough to get me there. Why am I going to abuse it and be mean to it? It's not to say I haven't done those things, but when I am in there, I'm like, 'Wait, let's really think about it.'"

Turning 50 this year: "I'm going to be 50 this year. Isn't that so exciting? I can't wait. I can't wait to be 50. I just know more. I've done so much."
I'm with her about not picking yourself apart and not looking in mirrors constantly and appreciating what you have and all of that. But…to not wash your face? To barely use products? I'm not saying you should use everything all the time, but I think it's just smart to, like, wash your face every day and use a night cream and an eye cream. Sure, it's a little bit vain, but it's also just a small part of self-care. Especially for someone like Cameron, who has always battled breakouts regardless of age. I just can't do this if we're getting another round of white celebrities talking about how they rarely bathe or how never washing your face is a good thing.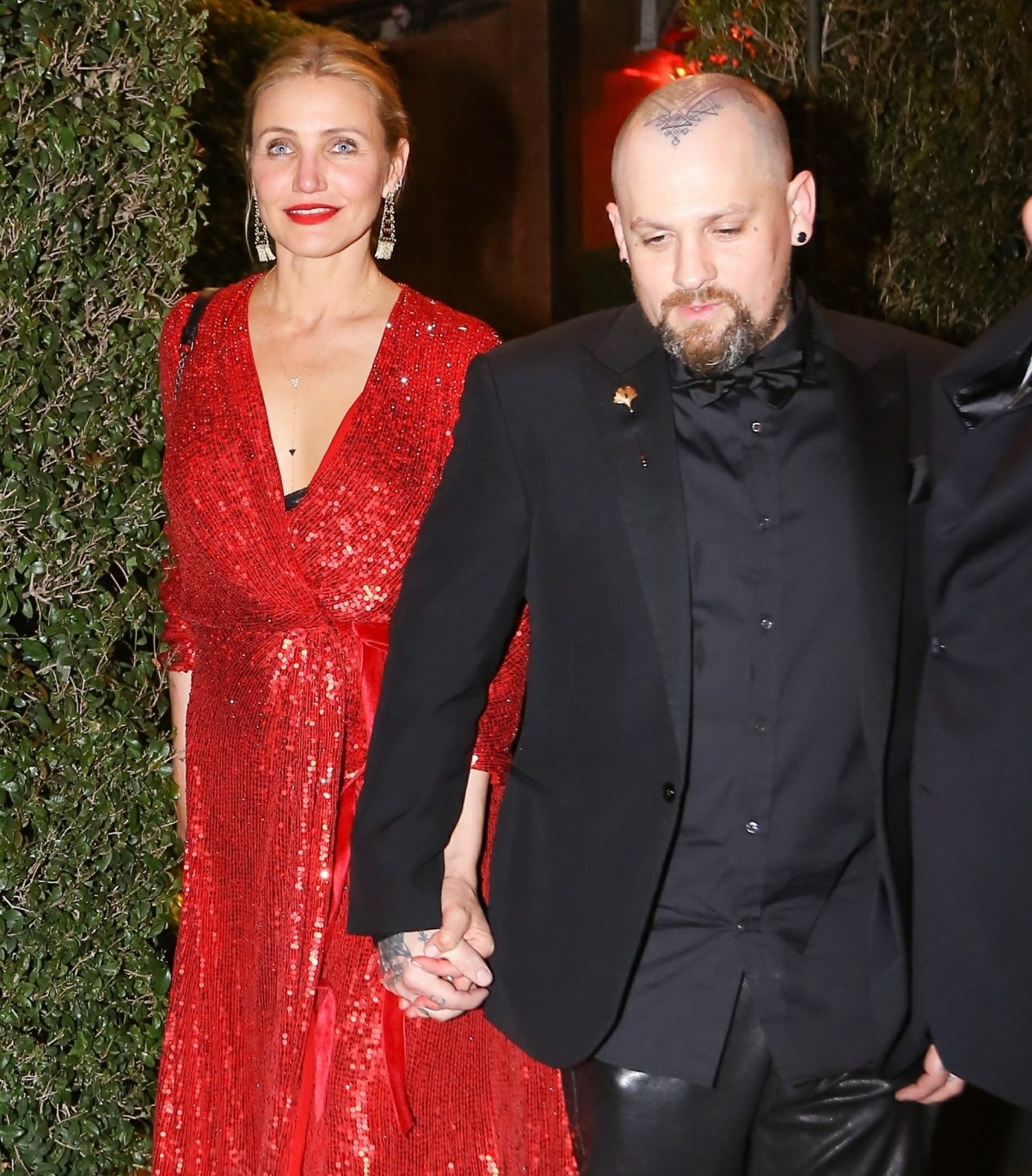 Photos courtesy of Backgrid, Avalon Red.

April 6 2016, New York City Actress Cameron Diaz arriving at a book store to sign copies of her new book on April 6 2016 in New York City By Line: Zelig Shaul/ACE Pictures ACE Pictures, Inc. www.acepixs.com,Image: 533320747, License: Rights-managed, Restrictions: , Model Release: no, Credit line: Zelig Shaul/ACE Pictures / Bang Showbiz / Avalon
Cameron Diaz at 92nd Street Y on April 5, 2016 in New York City.,Image: 533341377, License: Rights-managed, Restrictions: , Model Release: no, Credit line: NYKC / Bang Showbiz / Avalon
Los Angeles, CA – Cameron Diaz and Benji Madden are seen leaving Gwyneth Paltrow and Brad Falchuk's engagement/wedding party in Los Angeles. It's rumored that the event was either an engagement dinner or a secret wedding. Pictured: Cameron Diaz, Benji Madden BACKGRID USA 15 APRIL 2018 USA: +1 310 798 9111 / usasales@backgrid.com UK: +44 208 344 2007 / uksales@backgrid.com *UK Clients – Pictures Containing Children Please Pixelate Face Prior To Publication*