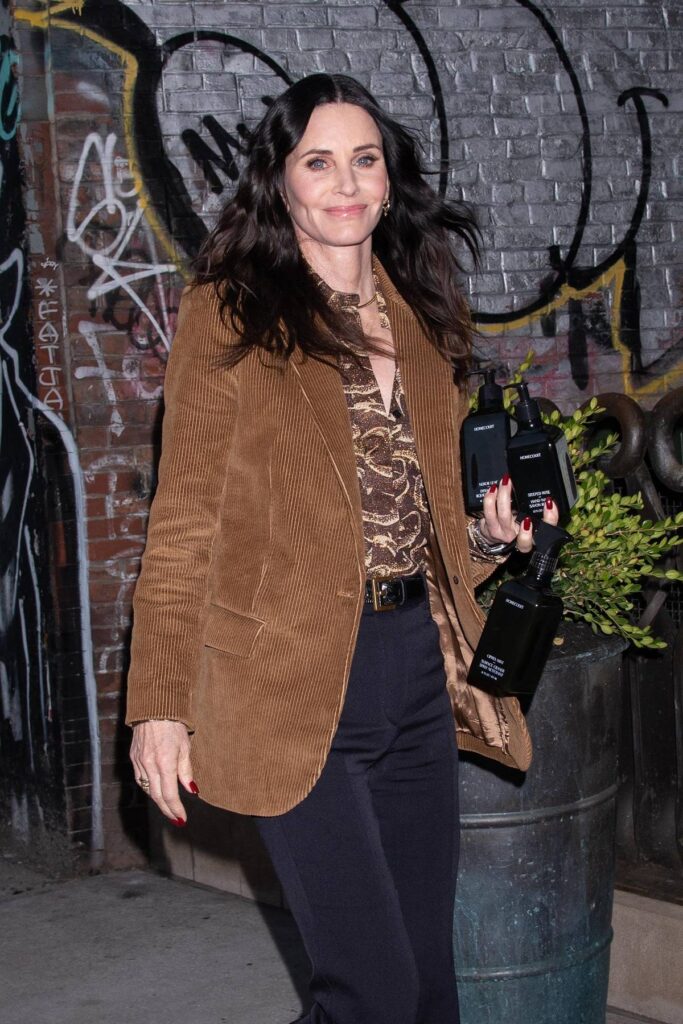 Christ I'm getting old. I was so excited about Courteney Cox's new show Shining Vale and then completely forgot to watch the premiere last Sunday. And I've been watching some real crap because I don't have anything in my queue right now. I always wish success for Courteney because I like her in general. I am genuinely excited about the concept of this new show being comedic horror episodic tv. But, it must be nice to know that no matter what Courteney does, even if it tanks, she will always be able say she was on Friends. That's always going to be a trump card for her. Willie Geist asked Courteney about the enduring love of Friends when she appeared on the Sunday Sitdown. She said people continue to discover it because the comedy remains relevant, so it holds up across different generations.
Courteney Cox may have portrayed one of the most memorable roles on TV, but that doesn't mean she remembers everything she's filmed.
The Friends alum, 57, opened up to Today's Willie Geist during an appearance on his Sunday Sitdown segment about filming the beloved sitcom and revealed that she doesn't actually remember shooting much of the series.

"I should've watched all 10 seasons because when I did the reunion and was asked questions, I was like, 'I don't remember being there,' " she said with a laugh, adding, "Yeah. I don't remember filming so many episodes."

"I see it on TV sometimes and I stop and go, 'Oh my God, I don't remember this at all.' But it's so funny," she continued.

And although Cox's recollection of filming Friends is somewhat fuzzy, the Emmy-nominated producer recognizes the impact Friends has had on past generations and generations yet to come.

"It doesn't matter what generation is watching it. It holds up. I think the comedy is relevant," she explained. "People can relate to every character. I don't care how big the cell phone is. The computer you can't lift. Life is that way."
Several things are true here. Different generations have found a connection with Friends. It's still raking in numbers on HBO, and I know plenty of younger people who've watched all the seasons multiple times. I've rewatched several episodes recently and still find it funny, so I agree that many of the jokes hold up. But I don't think the show as a whole completely holds up. There are plenty of jokes that are made at the expense of people they shouldn't be. We've often discussed the diversity issues on the show. If we are going to examine the show with the lens of today's eyes, we have to acknowledge the ways in which it falls short. That isn't to suggest that fans can't enjoy it, just that they aren't sycophantic about it. Because I do think Friends is funny. But I don't think some of its messages and themes should communicate to today's generation. I'd like to think we've all evolved since then.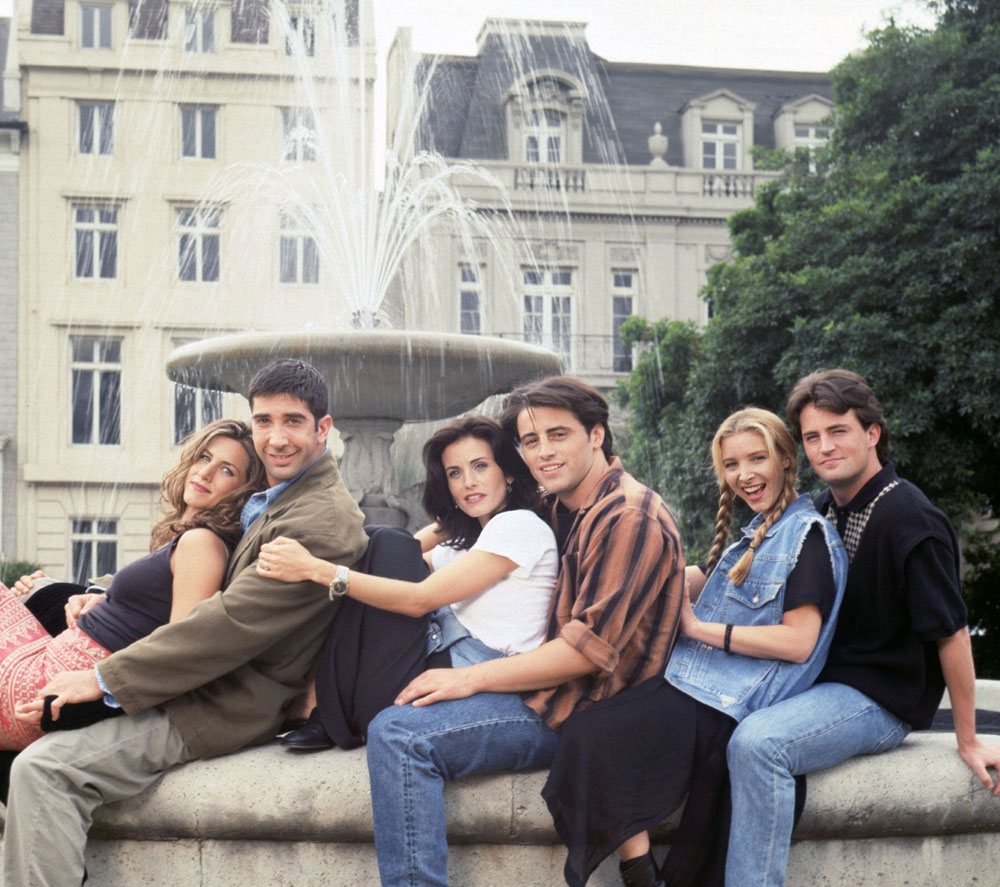 Photo credit: Instar Images, Backgrid, Instagram and Wenn