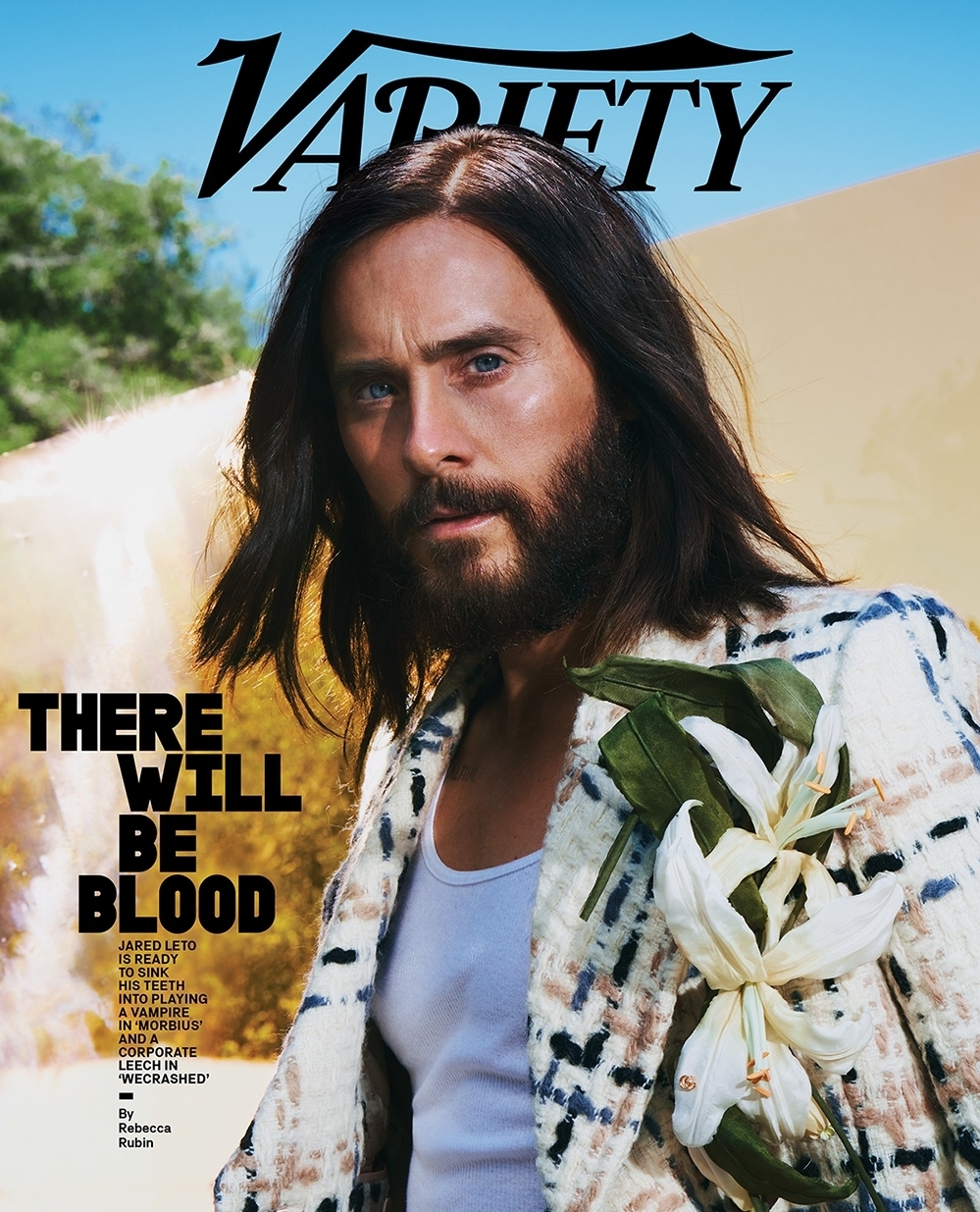 We do tend to avoid covering Jared Leto these days, mostly because there have been rumors for years that he's incredibly problematic, if not a full-blown abuser. Those rumors have never been substantiated and yet if I didn't mention them at the top, we would easily get twenty comments about "why didn't you mention this." I don't know what he's like, really. But I do get a bad vibe. Jared is currently promoting Morbius, a film about a Spiderman villain who is basically a vampire? The film's release has been delayed several times, but it's finally coming out on April 1st. Sony is hoping to ride the wave of The Batman, Venom and Spider-Man, obviously. You can read the full Variety piece here. Some highlights:
On the Morbius character: "I loved that it was the very first time this character was going to be on screen. I've always been interested in transformation, and this was a way to explore that territory in a big Marvel film. It was impossible to say no."

On Lady Gaga's Oscar nomination snub: "It was a shock and a surprise. By the way, she should get an invite to every Oscars, just to have her there. She's an amazing artist [who does] such brave work. She should be celebrated for everything in my book."

He mentioned 'dreamers in Ukraine' in his 2014 Oscar speech: "I mentioned Ukraine in my speech because I had a show there four days after the Oscars. And then I had a show in Russia." He found himself in the region during the early days of the 2014 Russo-Ukrainian war. "I was on the ground when buildings were burning. The streets were barricaded. You showed up at the airport; there's no customs. You just walk right through. There were civilians with AKs. It was a wild thing. Everyone told us not to go."

On Marvel's takeover of movie theaters: How does one reconcile this Leto with the one who's about to star in a comic book movie? The actor admits to being "a bit of a snob when it comes to film," but he's also concerned about the financial health of the entertainment industry. "If it wasn't for Marvel films, I don't even know if theaters would exist. It doesn't seem like there's room for everyone, and that starts to become a little heartbreaking."

He hates… hobbies? "I was never a fan of hobbies. I always hated that word, even … 'hobby.' I think if you're going to do something, you do it." He pauses before continuing the thought. "But as I've grown up, I come to appreciate that term a little bit more."

He hasn't seen the latest Venom movie: "I am going to watch it," he promises of the "Venom" sequel. "I've been waiting to see it in a theater." He adds, "The first one was a lot of fun, and Tom was fantastic. He built this role that looks like it was a blast to play."

On reprising the Joker? Leto also allows that he'd be open to reprising the Joker if Warner Bros. came calling. "Never say never," he says.
Literally no one wants to deal with Leto's Joker again. He was a giant pain in the ass during Suicide Squad, and after alienating most of the cast and crew, most of his scenes were cut and they gave Margot Robbie more stuff to do. I also don't get why he's got a somewhat salty edge about Venom? There's more in the article about how he was trying to avoid questions about Venom, so much so that I kind of wonder if Leto and Tom Hardy have some kind of beef. As for House of Gucci… he was AWFUL in it, and I blame him for why the film got snubbed for some Oscars. I mean, yes, it was mostly Ridley Scott's fault and Leto never should have been cast. But holy sh-t, Leto's performance was BAD. He made everyone else bad in their scenes together.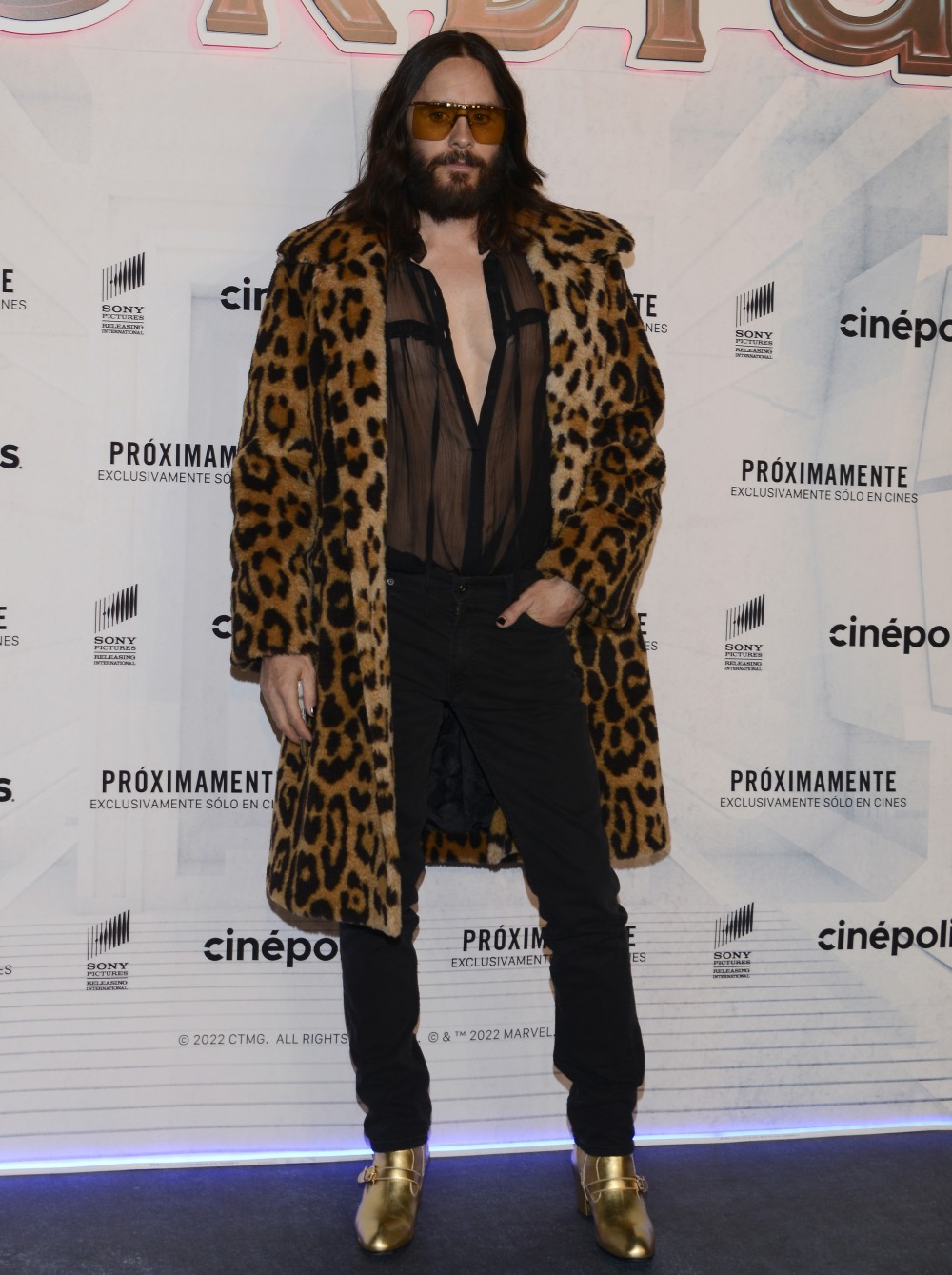 Photos courtesy of Instar, cover courtesy of Variety.