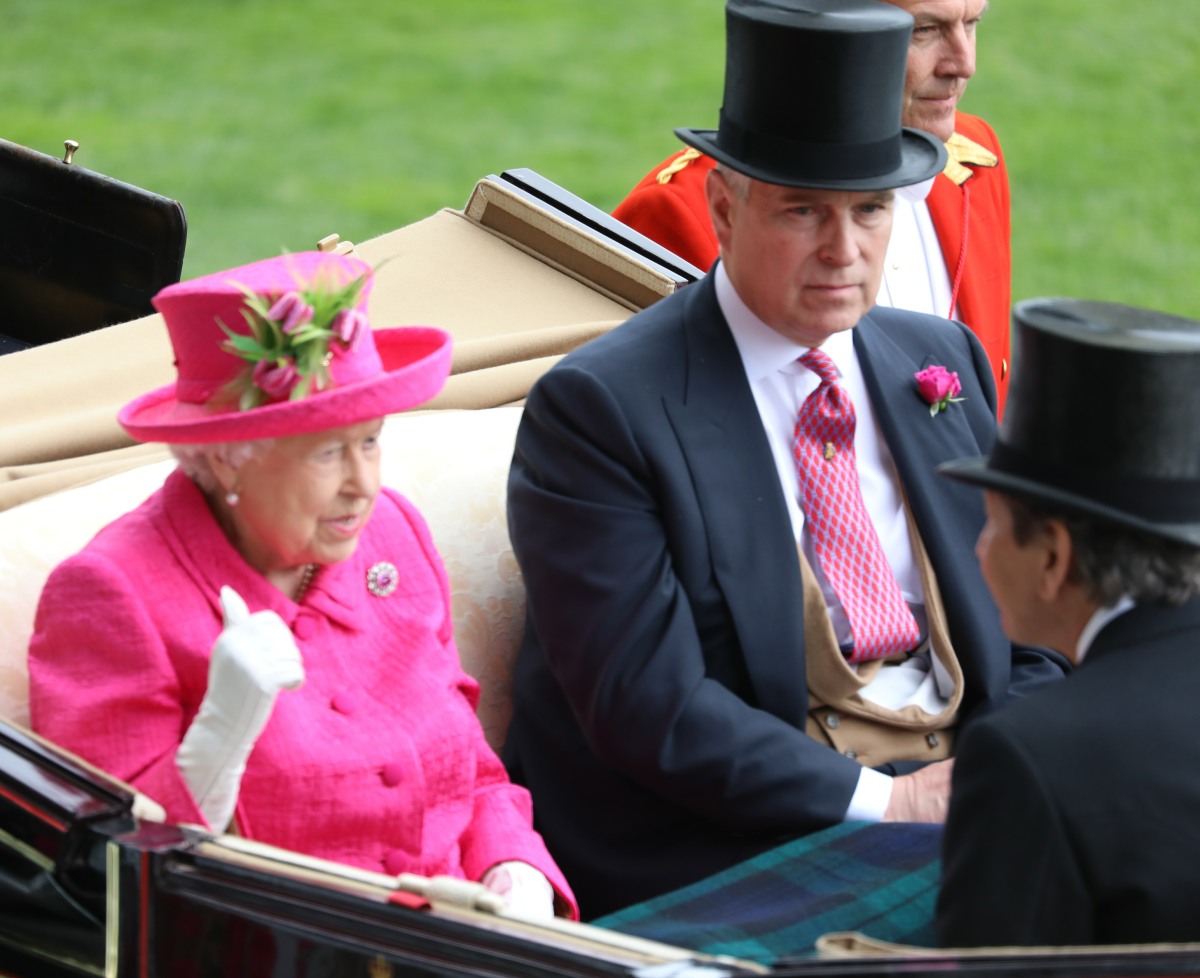 Before Prince Andrew and Virginia Giuffre reached a financial settlement in her lawsuit against him, there was a tabloid story which I really believed. The story was that Prince Charles was trying to get Andrew in line and tell him some hard truths about what Andrew's life would be like. This was after Andrew was stripped of his royal patronages, in late January. Basically, Charles was like: stop being seen in public, stop waving to paparazzi, stop being seen out and about in daytime hours, act like you have the good sense God gave a goose. I bring this up because A) I believed that Charles really did that and B) because Andrew was only able to stay with that program for about a month. Andrew is already back to driving around, riding horses at Great Windsor Park, getting pap'd and all of that. I'm sure he's partly convinced that he will be able to launch a comeback too. All of which speaks to his arrogance. Speaking of:
Almost 40 years ago, Prince Andrew was being celebrated as a war hero by both his family and the public. Today, his reputation is in tatters. When he returned from the U.K.'s war with Argentina over the Falkland Islands in 1982, Andrew was third in line to the throne and had the world at his feet. Now ninth in line to the throne, he was stripped in January of his military titles and royal responsibilities, a shocking downfall capping a two-year public scandal that exposed his ties to convicted sex offender Jeffrey Epstein.

On Feb. 15 Andrew settled a sexual assault civil case filed by one of Epstein's victims, Virginia Giuffre. (Andrew, who has repeatedly denied any wrongdoing, said in a statement announcing his settlement that he "regrets his association with Epstein.") With the announcement of his settlement, there is no way back to public life for the disgraced royal.

Often seen as a confident, outgoing foil to his introspective and sensitive older brother Prince Charles, Andrew appeared to have all the characteristics needed for a successful life in the royal spotlight. But he never was able to find his footing after his naval career ended. Working as an ambassador for British trade, he was decried as overbearing and bossy by numerous colleagues.

"One of the Queen's great qualities is she never gets carried away with the fact that she's one of the best-known people in the world," a royal insider says in the new issue of PEOPLE Royals. "She has this natural modesty and no great wish to be a public figure; she is more interested in doing the job."

In contrast, the source adds, "[Andrew's] success as a naval officer reinforced his natural belief in himself, and his judgment lapses at times. He has an arrogance that hasn't served him well."
The thing that bugs me about these quotes is that royal sources are speaking as if Andrew's biggest problem is a flawed character as opposed to the fact that he was a willing participant in a human trafficking operation conducted by two of his close friends, Ghislaine Maxwell and Jeffrey Epstein. Yes, Andrew's arrogance is notable. He was so arrogant, he thought he could accept trafficked women as "gifts" from his friends. He was so arrogant, he thought he could lie about it and everyone would believe him. He was so arrogant, he thought mummy would fix everything and he would still get to keep his shiny medals and golf club memberships. But… he's actually a degenerate rapist and human trafficker, you know? There are plenty of arrogant people who don't do crimes. There are plenty of humble people who do terrible things. And I don't understand the weird character comparison to the Queen. Oh, the Queen is modest, she's so much better than Arrogant Andrew! She still paid off his rape victim and she's still paying Andrew's legal fees, who gives a sh-t if the Queen is modest (sidenote: she's not modest).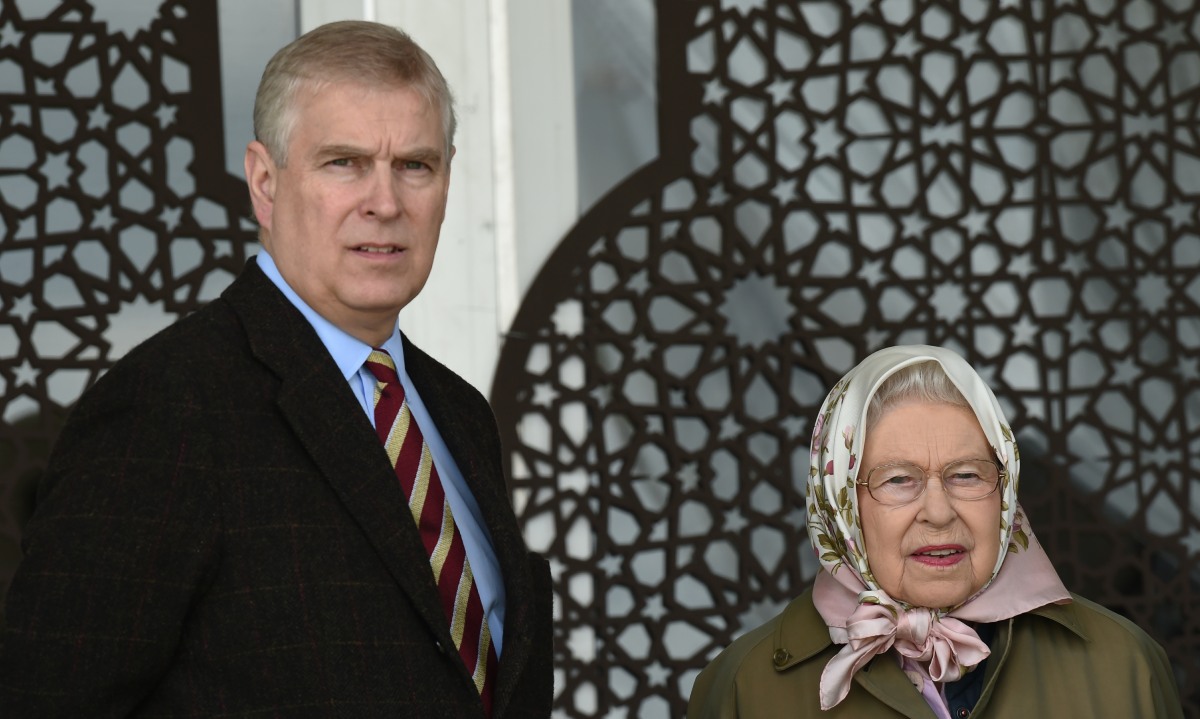 Photos courtesy of Avalon Red, Instar.