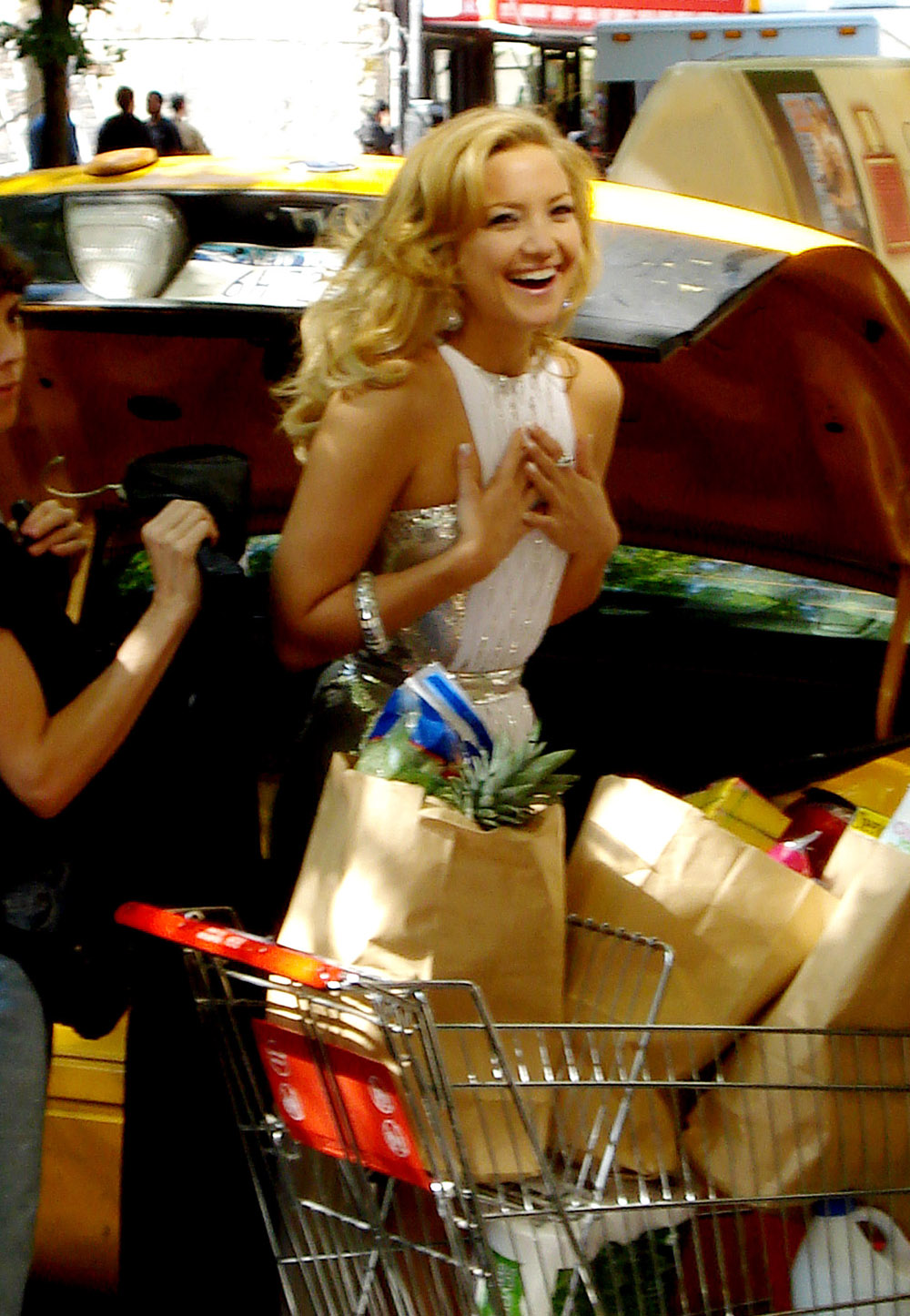 Kate Hudson wants to get married! So say the tabloids this week. I think most of the stories stem from a magazine photo shoot Kate did last week on the streets of New York. We don't have access to those pictures (Pop Sugar does here), but Kate was photographed in a really beautiful wedding dress, looking bouncy and happy. Thus, a million tabloid stories are born about Kate being "ready" to marry Alex Rodriguez, variations on her moving too fast, et cetera. Of course, those rumors were already pretty steady. Because we know Kate. We know she moves too fast. But what we don't really know is whether or not she's this clingy, needy "I have to get married right now!" girl, or whether she's the man-juggling succubus who destroys men's souls with her hypnotic charms. Eh. A little from column A, a little from column B. Anyway, here's In Touch's report:
Think A-Rod can take a hint? Kate Hudson has been pressuring her boyfriend Alex Rodriguez to give her a reason to wear a wedding dress for real.

"She brings up the subject almost every day. Kate is ready to marry Alex and have a baby with him," her pal says.

Another friend of the couple adds that Kate has made sure their children hang out together. "They're already like a family… They'd love to have more kids in the future."

The question is when. While the pair went house-hunting in NYC together recently, they were also spotted arguing about their relationship. A friend of A-Rod's says that Kate's clingy ways have made him hesitant to seal the deal.

"Alex loves Kate but he hasn't even been divorced for a year, so he feels it's too soon to get married again," his pal says, adding that his solutions isn't exactly romantic. "She wants a commitment, so he might just propose to buy some time."
[From In Touch Weekly, print edition, October 26 2009]
I don't think Kate is this girl, this "let's talk about getting married every day" girl. But I probably think that because I have some strange affection for Kate. I like the way she doesn't ever play the victim, and I like that she seems to know what she wants to get out of a relationship, and if she doesn't get it, she leaves. So… maybe she does want to marry Alex. I could buy that. I could also buy that Alex really wants to settle down with her. He seems less douchey now that he's with her, so the relationship is working wonders!
Here's Kate Hudson on a photo shoot for Harper's Bazaar magazine in New York City on October 7th. Images thanks to INF Photo.