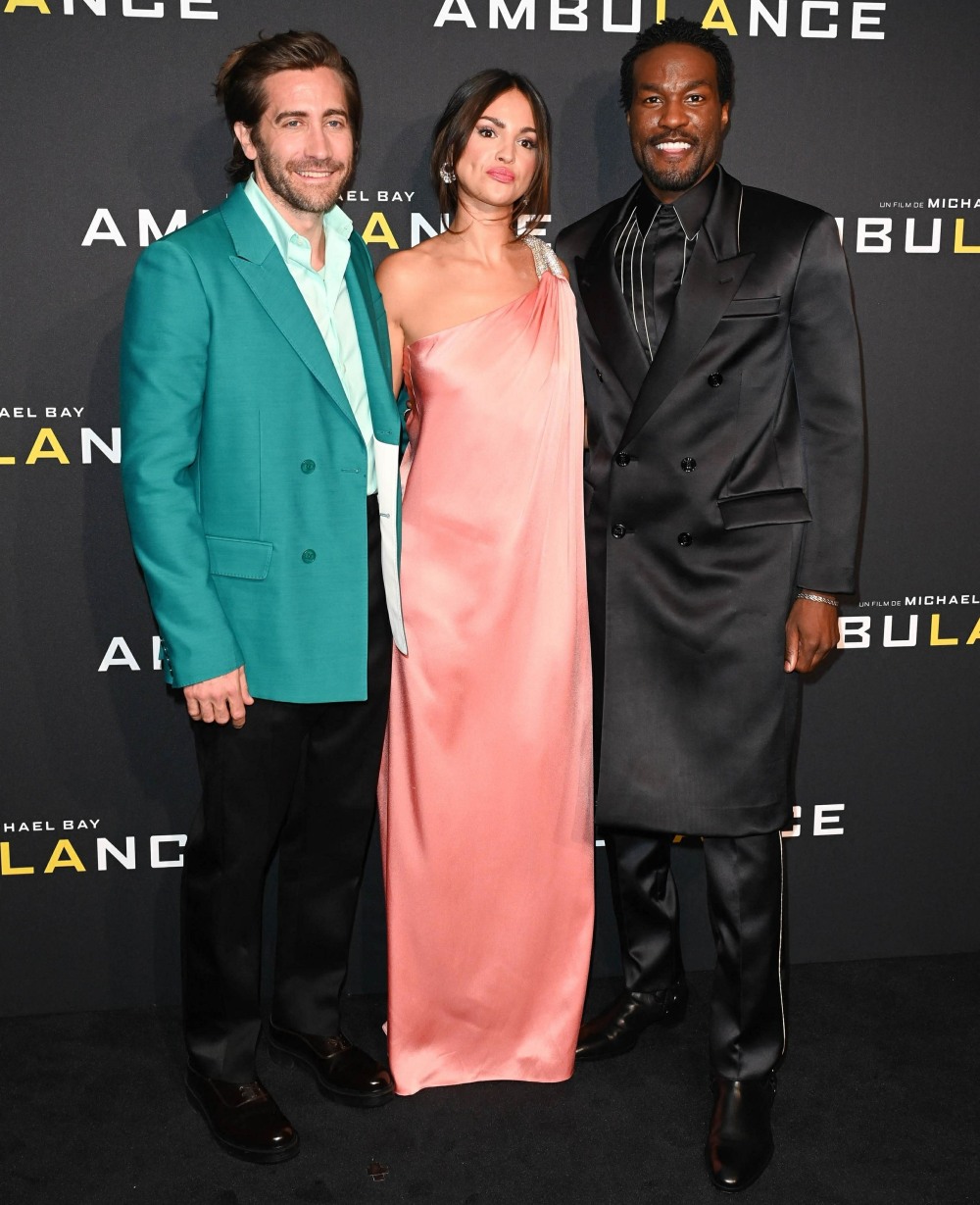 It's still pretty ridiculous to me that Jake Gyllenhaal has done a Michael Bay movie. Two people I never would have put together, and yet here they are. Their film is called Ambulance, and from the trailer, I gather that there are bank robbers, an ambulance used as a getaway car, explosions, squealing tires and some hot women. The film also stars Eiza Gonzalez and Yahya Abdul-Mateen II. The three actors plus Michael Bay all attended the Paris premiere on Sunday night, and here are the photos. Eiza's dress is Stella McCartney. Jake looks like he shops at thrift stores. While there's absolutely nothing wrong with thrift stores, Jake is probably wearing thousands of dollars worth of designer gear. He just makes it look so cheap.
Also in attendance at the premiere: Jake's girlfriend Jeanne Cadieu. She's 26 years old and they've been dating since the summer of 2018 (at least), which means they've been together about four years. Jake is 41 years old right now. Anyway, Jeanne has been coming out to his events with some frequency lately – he even brought her to some of Maggie's stuff for The Lost Daughter. What's unusual though is that Jake and Jeanne are posing together on red carpets. I imagine he's doing that on purpose, what with Taylor Swift's snake army on his ass constantly, plus Domenica Feraud's Medium essay. He doesn't want to look like he's constantly dating an endless array of 21-year-olds. He wants to make it clear that he's in a somewhat serious relationship right now.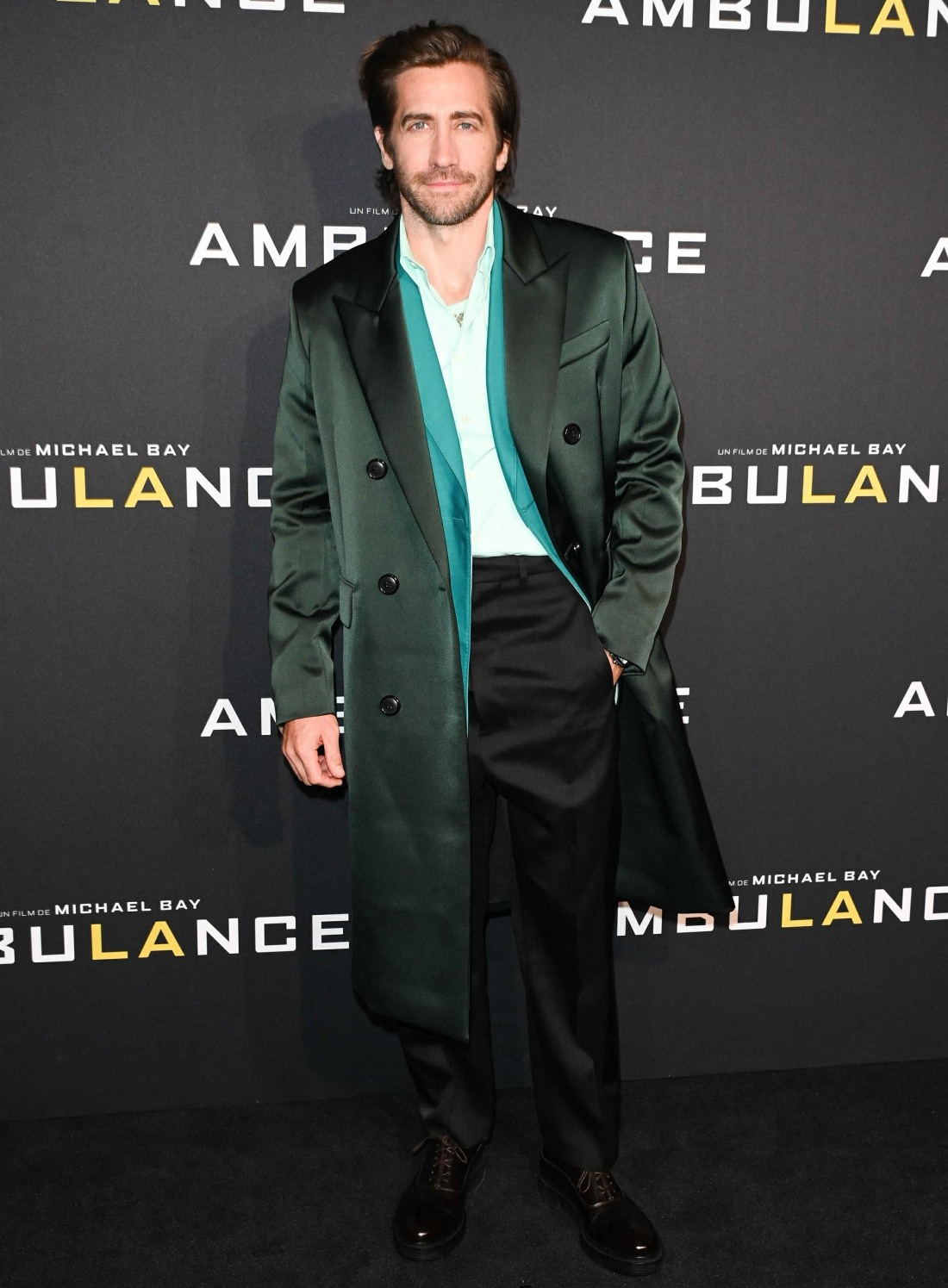 Photos courtesy of Backgrid, Getty.

Paris, FRANCE – Jake Gyllenhaal, Eiza Gonzalez, and more attend the "Ambulance" premiere at Cinema UGC Normandie in Paris, France. Pictured: Eiza González, Yahya Abdul-Mateen II, Jake Gyllenhaal BACKGRID USA 20 MARCH 2022 BYLINE MUST READ: Best Image / BACKGRID USA: +1 310 798 9111 / usasales@backgrid.com UK: +44 208 344 2007 / uksales@backgrid.com *UK Clients – Pictures Containing Children Please Pixelate Face Prior To Publication*
Paris, FRANCE – Jake Gyllenhaal, Eiza Gonzalez, and more attend the "Ambulance" premiere at Cinema UGC Normandie in Paris, France. Pictured: Jake Gyllenhaal BACKGRID USA 20 MARCH 2022 BYLINE MUST READ: Best Image / BACKGRID USA: +1 310 798 9111 / usasales@backgrid.com UK: +44 208 344 2007 / uksales@backgrid.com *UK Clients – Pictures Containing Children Please Pixelate Face Prior To Publication*