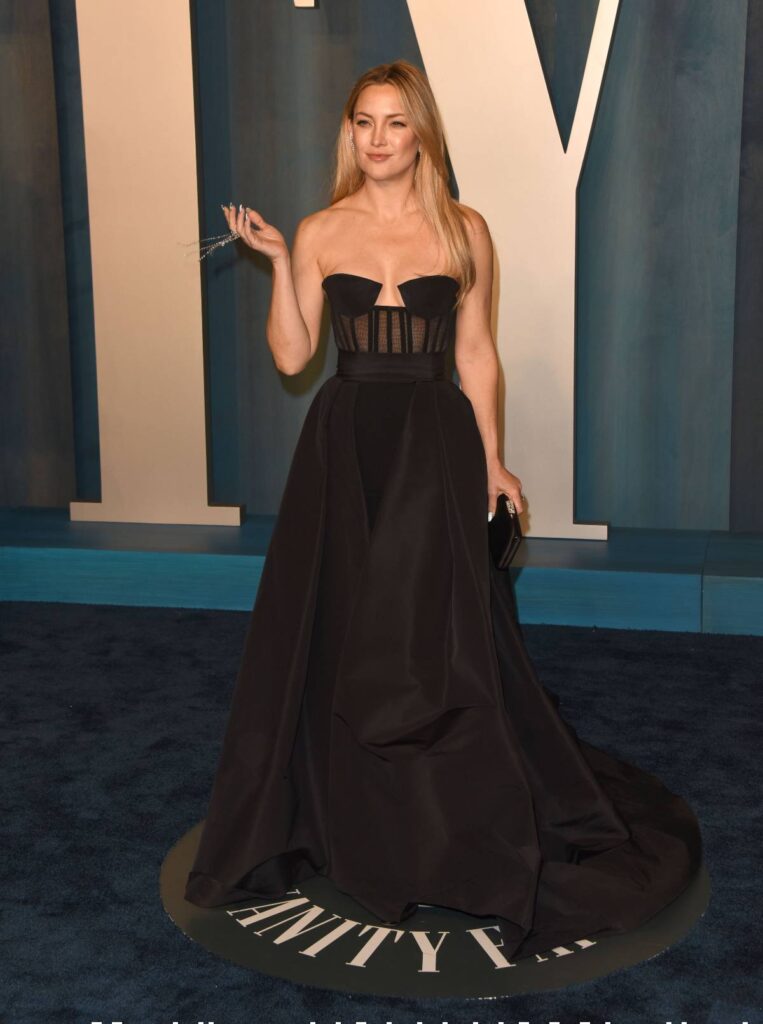 Kate Hudson arrived at the Vanity Fair Oscar Party with Danny Fujikawa in this black, custom Carolina Herrera gown. The dress combined two of this season's trends: an exposed corset and sculpted boob cups. The skirt was straight velvet with a taffeta overskirt. I love the skirt but I'm not crazy about the top. I love a good corset but it's going to take me a minute to get on board with these boob cups. And they definitely don't need to be combined with another structured element. Her styling's good for the look, though. I like she went with bold earrings and a dramatic fringed diamond ring. The hair isn't anything we haven't seen before, but the dress is already too fussy, an elaborate hairdo would've worked against it.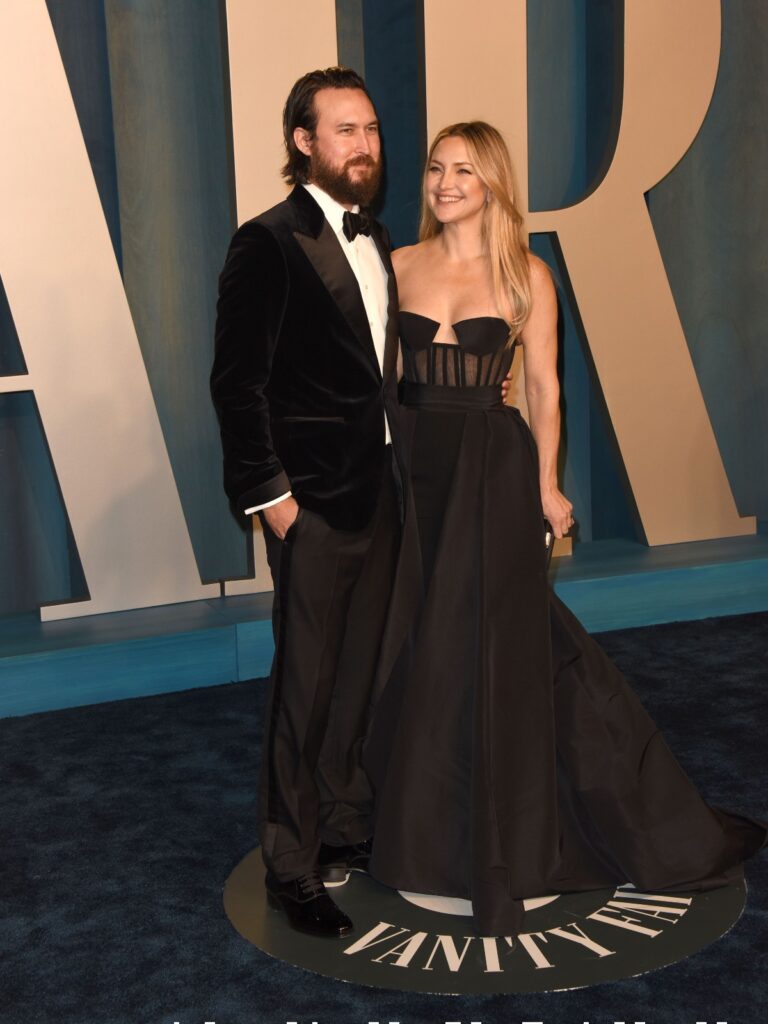 Kate Beckinsale wore a sheer, patterned Zuhair Murad Couture number to the VF party. Like the Other Kate, there were a couple of ideas going on: draped off the shoulder netting at the top with a floral print weighing down the bottom, all over a bodysuit. And if that wasn't enough, there's a thin, plain belt around the waist. I love the draping at the top, and the bodysuit is very flattering. But as a whole, I don't care for it, especially the arm seam ruffle and how heavy the pattern is. Kate finished it with her signature ponytail and some dangling earrings. There was too much going on. The dress was chilly, apparently, because she needed Jason Momoa's jacket to stay warm and now we have those rumors to deal with.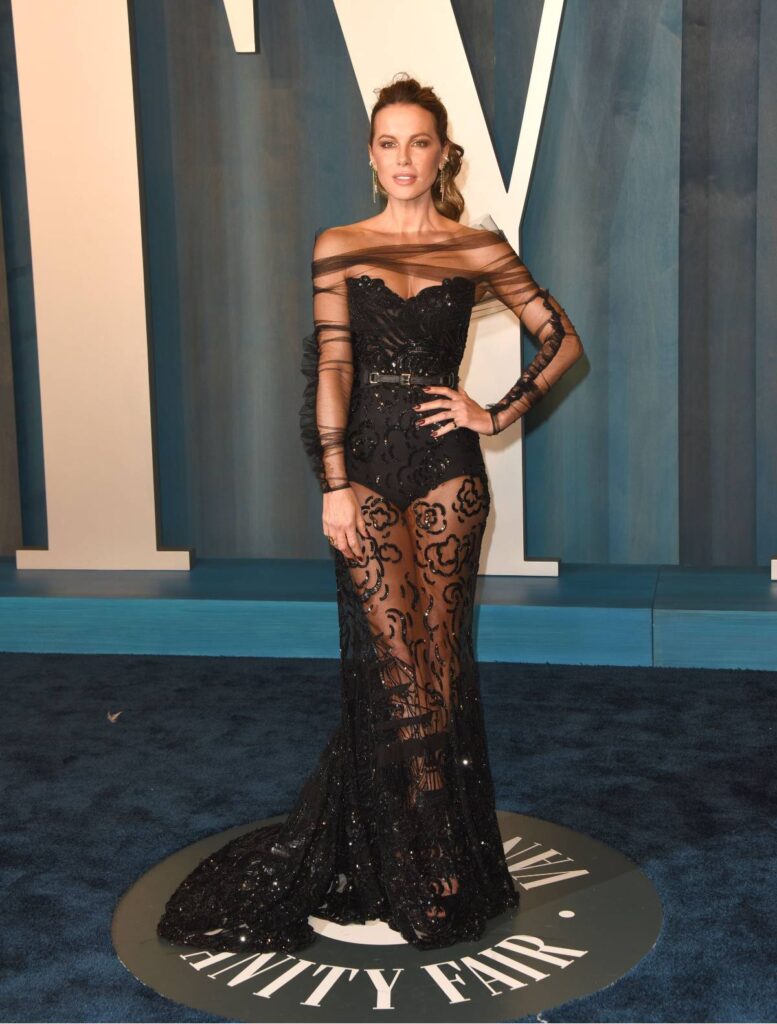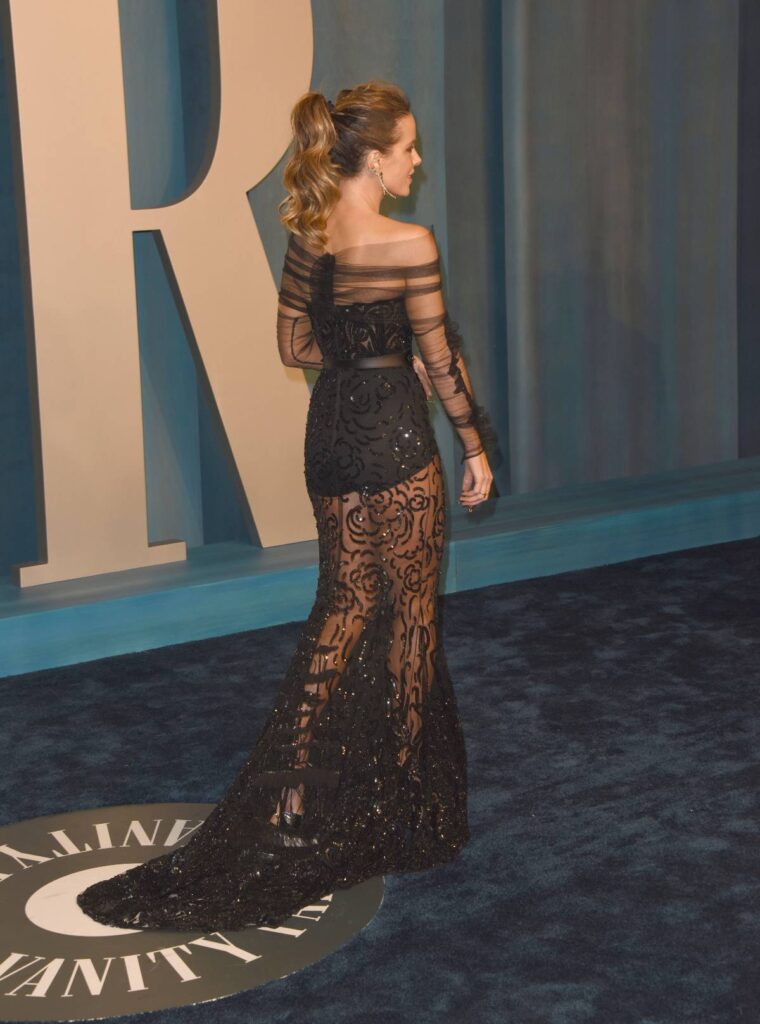 A lot of women went for a classical Greek look at the Oscars and the after parties. Count me a fan. Here's Natalie Portman channeling her inner Hera in this olive Dior Haute Couture. I love this. Not many people could pull off olive in evening wear but having it a sheer drape over a tan lining works. The bodice is fitted perfectly, and I love how it's fashioned into the one twisted strap. Her minimal styling completes the statuesque effect. Plus the gold pops of the headband, coiled bangle and simple clutch being the only accents are just enough. Normally, that hairstyle would bore me but it's perfect with this look.
Embed from Getty Images
Embed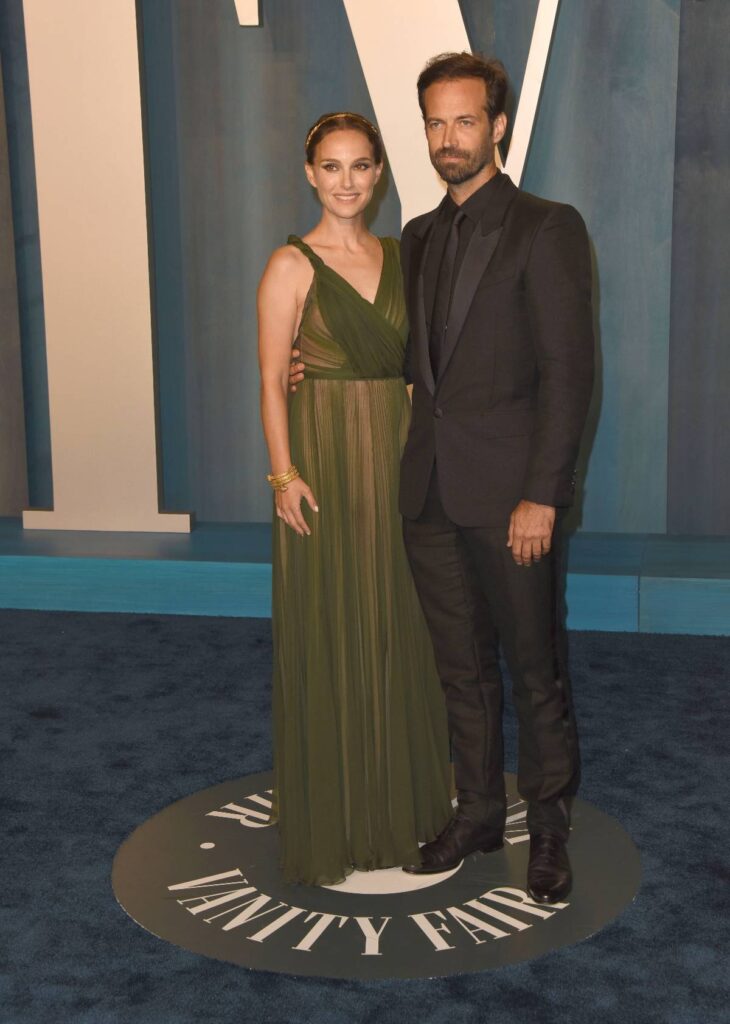 Katie Holmes wore a simple black Chloé gown with cutouts. It's fine. My love of 70s fashion automatically endears me to it. I like the construction on the top of the dress. And the loosely pulled back ponytail plus minimal jewelry, while dull, is in keeping with the 70s vibe. The look is nice but not wow. It was probably really comfortable for a party, though, which makes it a smart choice. I'm not being cruel to Katie with these pics, she didn't smile. I don't know if she hated this look or if this was a whole thing she was going for with such a stern face.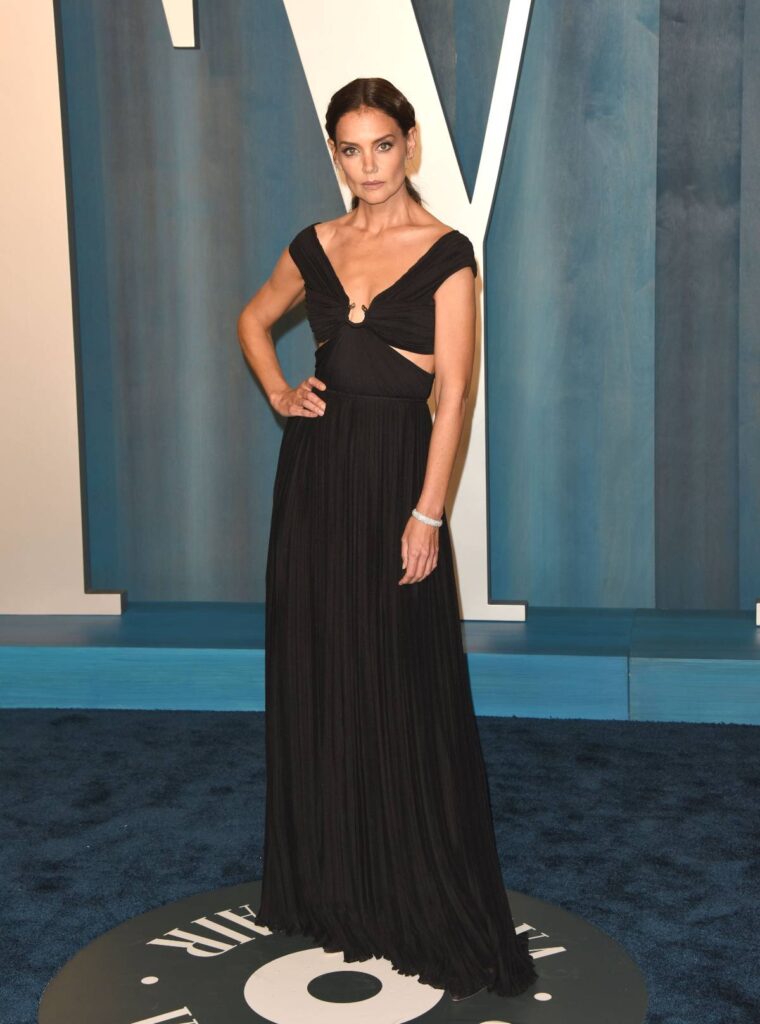 Photo credit: Avalon Red and Getty Images