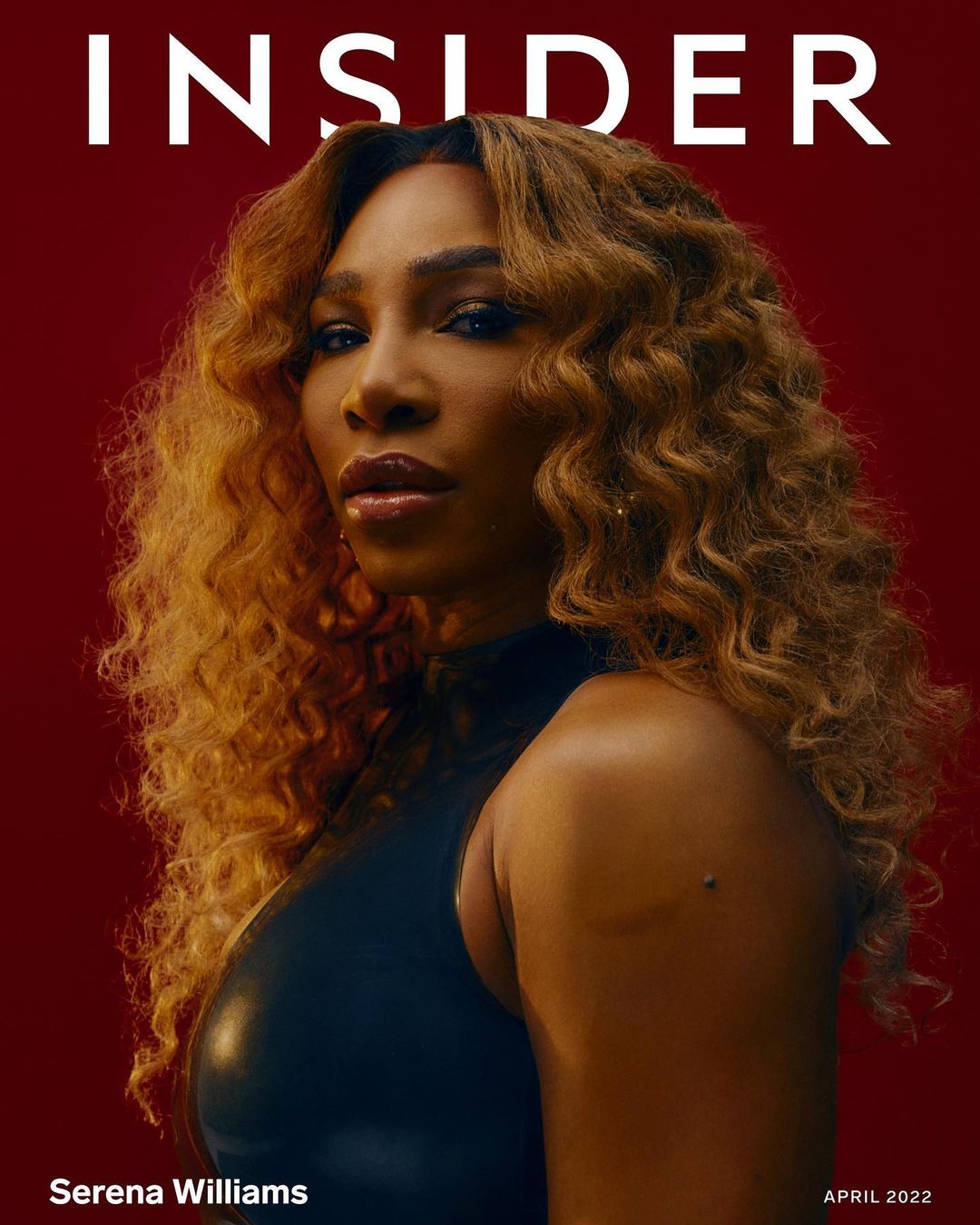 Spoilers for King Richard
Serena Williams hasn't played a professional tennis match since round one of Wimbledon last year. That was when her already-injured hamstring became even more injured on the slippery grass, and she retired early in the first set. It was traumatic for fans, but we enjoyed seeing Serena out during the awards season, as she and Venus Williams made appearances to support King Richard. Serena has suggested, in recent weeks, that she aims to come back to tennis at this year's Wimbledon. Currently, her coach is with someone else though, so who knows. Anyway, it was during the awards season that she posed for Insider's first digital cover, and chatted with the magazine about life, tennis, finance and her future on and off the court. Some highlights:
Bad at self-care: "I'm really bad at self-care. I was just telling my chief of staff that I need to get a pedicure because it's been two years since I sat in a chair and had one. Maybe I could do that while I'm multitasking and taking calls."

Time with Olympia: "Mom guilt is real. I always feel so guilty when I'm doing something on my own. I don't know if I'm a good mom, and I don't know if my method works, but I'm very hands-on with my daughter, and it was the same with our parents. So I've set really good boundaries, but then after work, I'm going right to my daughter. And that's amazing and good, but now it's like, 'Okay, what happens to Serena?'"

She DGAF about the critics and haters: "Growing up in the public eye, you really are affected by what people say. But there was a point where I said, 'I don't care what people think.' God made us able to make our own decisions, and if people don't want to like me or what I do, that's okay. Get in line — there's going to be a long waiting list. Whether it's venture people saying that I shouldn't be doing it, or it's tennis when people said I'll never be good at it, I do think there's a part of me that always will enjoy proving people wrong. And sometimes you just need something to feed the fire, right?" In fact, negative comments have motivated her even more. "I'm like, 'Oh that's what I needed to hear. You're going to regret what you just said.' But that's me, and growing up behind Venus, I had to have that personality."

On Serena Ventures: So far, 53% of the founders they've invested in are women, and 47% are Black. "The only way that people can get funding is if people like me, women and people of color, are actually writing the checks. Otherwise it's going to be the same boys' club, except not for a lot of Black people."

On the Williams family's cinematic universe: She sees "King Richard" as an origin story that could serve as a launchpad for films focusing on her and Venus separately. "'King Richard' had a perfect ending with Venus on the tennis court… Venus goes in her direction, and I go in my direction. It's two completely different stories," she explained, though she admitted she will have to overcome some discomfort if she truly goes through with a biopic. "I had a rough journey. I didn't do well and then I did. It's a lot of drama. It's a telenovela."

She doesn't think about her accomplishments enough: "I don't think I recognize my accomplishments enough. I'm one of those people that's like, 'If it's done, it's done, I've moved on.' Because if you think about what you've done too much, you may stop doing it. And I never want to stop. I'm still trying to reach my goals."
Re: the "Williams-verse" should absolutely happen. I told CB in one of our podcasts that I was actually surprised that King Richard ended where it did, with a 14-year-old Venus Williams turning pro. It felt like a more logical end to the movie would have been Venus making the US Open final at the age of 17. So… I would actually be all about a movie based on Venus's early dominance, the "Venus Envy" years. But then I also want to see a movie about Serena Williams storming her way to her first Slam title at the US Open in 1999. Serena's right though, her ups and downs would make an amazing telenovela or serialized cinematic universe. Oh God, let's make a movie about Serena's 2009 US Open too. "I didn't say I would kill you, are you serious?"
Cover courtesy of Insider, IG courtesy of Serena.