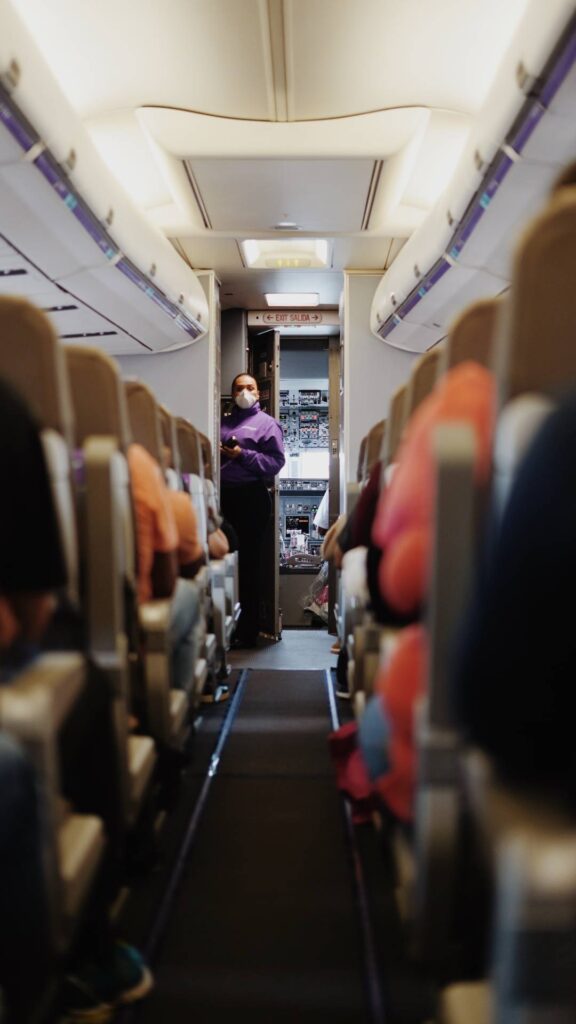 As is happening in Europe, the US is starting to see an increase in Covid case compliments of the Omicron subvariant BA.2. This should come as no surprise, considering that indoor mask mandates have been dropped and proof of vaccination for entry is now a suggestion. Just in time for Spring Break. The uptick in new cases is enough for the Center for Disease Control and Prevention to extend a travel mask mandate, though. On Wednesday, the CDC stated that the mask mandate on airplanes, trains and public transportation would be extended until May 3rd nationwide.
The nationwide travel mask mandate is being extended as a safety precaution against the BA.2 sub-variant of omicron.

In a news release Wednesday, the Centers for Disease Control and Prevention announced the Transportation Security Administration is extending its mask mandate until May 3.

Under provisions of the travel mask mandate passengers using public transportation, airplanes and trains are required to wear face masks.
Meanwhile, the CDC will keep its mask order in place as it monitors COVID-19 cases, hospitalizations and deaths, the agency added in the news release.

According to the CDC, cases of the BA.2 sub-variant of omicron now account for more than 85 percent of COVID-19 cases in the United States.

Amid the extension of the travel mask mandate, the CDC is also updating its Travel Health Notice system for international travel with its new level system set to take effect on Monday.
Considering this weekend is Easter weekend, I'm happy to hear there's an extension. I know people are traveling and any precautions we can take to keep The Resurrection from being a super spreader would be great. The irony alone would be tragic. Philadelphia has put indoor mask mandates back in place due to the increase in new cases. New York is considering the same as Broadway is already shuttering a few shows. Schools across the country are reinstating masks to protect students – including Texas. I took a Lyft recently and they're still asking everyone to be masked. I really hope people understand we made progress because of the precautions we took and not be some miracle or dumb luck. Sitting on a crowded airplane or train is a privilege right now. Please treat it as such. And if anyone needs motivation, healthcare professionals are posting about their experiencing of being in the thick of Covid treatment in the ER to let people know how incredibly dreadful it was. Also to point out how selfish it would be to not do everything possible to prevent this thing from spreading.
There's a tiny sliver of hope, however. Even though cases are on the rise, hospitalizations and death rates from Covid are not. That doesn't mean there won't be long term effects from this variant or those rates won't go up if we don't stay diligent, but for now at least we can cling to that. Happy Easter to everyone who celebrates it. And if you are enjoying a tasty chocolate egg on Sunday, remember that Covid robs you of your ability to taste for months. So mask up, my bitches.
Photo credit Luis Cont from Pexels and Getty Images