Embed from Getty Images
I watched the first episode of The First Lady over the weekend, the new Showtime series starring Viola Davis as Michelle Obama, Michelle Pfeiffer as Betty Ford, and Gillian Anderson as Eleanor Roosevelt. I was surprised by how much I liked it and how entertaining it is. My favorite scenes were of the Obamas because of course I lived through that exciting time. It was also interesting to imagine their very recent history as the first Black family in the White House. Viola Davis is fabulous as Michelle Obama. I know people are making fun of her expressions (in a good-natured way), but I found her compelling in the role and barely even noticed that. O-T Fagbenle plays Barack and he nails his voice, humor and cadence! It's crazy to watch. The sections with the Roosevelts and Fords are also highly watchable and interesting, it's like a highlights reel of these influential women's lives. I'll definitely keep watching it.
Entertainment Weekly has an actors roundtable featuring Elle Fanning (Susan Ford), Michelle, Viola, Gillian and Kiefer Sutherland (FDR). It's a nice look into their roles and how they prepared for the series. You can tell they all have a lot of deep knowledge and appreciation for the historical figures they're playing. I wanted to talk about Viola's thoughts on Michelle Obama, because that was the most meaningful to me. Here's some of what Viola said, and you can see the interview here:
We're playing iconic characters that people have ownership of, people know. With Michelle Obama anyway, they know how she talks, how she walks, how she wears her hair. The different incarnations of her eyebrows.

I love playing the levity of their relationship and the fun. I love that they have a good marriage. I've played a lot of tortured souls and tortured marriages… relationships. The friendship I felt they had and shared. The respect that Barack has for michelle. It was a joy to play. The fun, playfulness, the dancing. Then when she's got to move in [to the White House]. Like she said 'there are times I wanted to throw Barack out the window.' I loved it.

When she first got into the White House she literally started a mommy group. I have an 11-year-old, I don't like mommies groups. It was brave of her to start a mommy group. I think she needed it. It's a very isolating journey. She invited her mom to come live with her in the White House to help raise her children with her. I think that she kept her close as a way of always reminding herself what home is. I've said this in other interviews, it's the first Black family in the White House. There's already an element of distrust because of [politics] but also you're walking into a house where most of the servants are Black. You need to find something familiar, something that grounds you.
The Obamas are such a great example of a power couple who supports and appreciates each other. (I need to read both Barack and Michelle's biographies. Honestly I am not much of a reader lately, but I preordered Viola's biography!) They remind me of Harry and Meghan in that way, in that they clearly respect and adore each other. You can't fake what those couples have! I'm trying to manifest that kind of relationship in my life and I don't think it's too late for me. Viola did it!
Getting back to Viola, I hope people watch this series and see how phenomenal her performance is. She may be exaggerating some of Michelle's expressions, but those are screenshots and like I said I barely noticed that when I was watching it. Try to imagine any other actress playing Michelle, I definitely can't.
Also, Viola's interview with Oprah is up now on Netflix! I can't wait to watch it!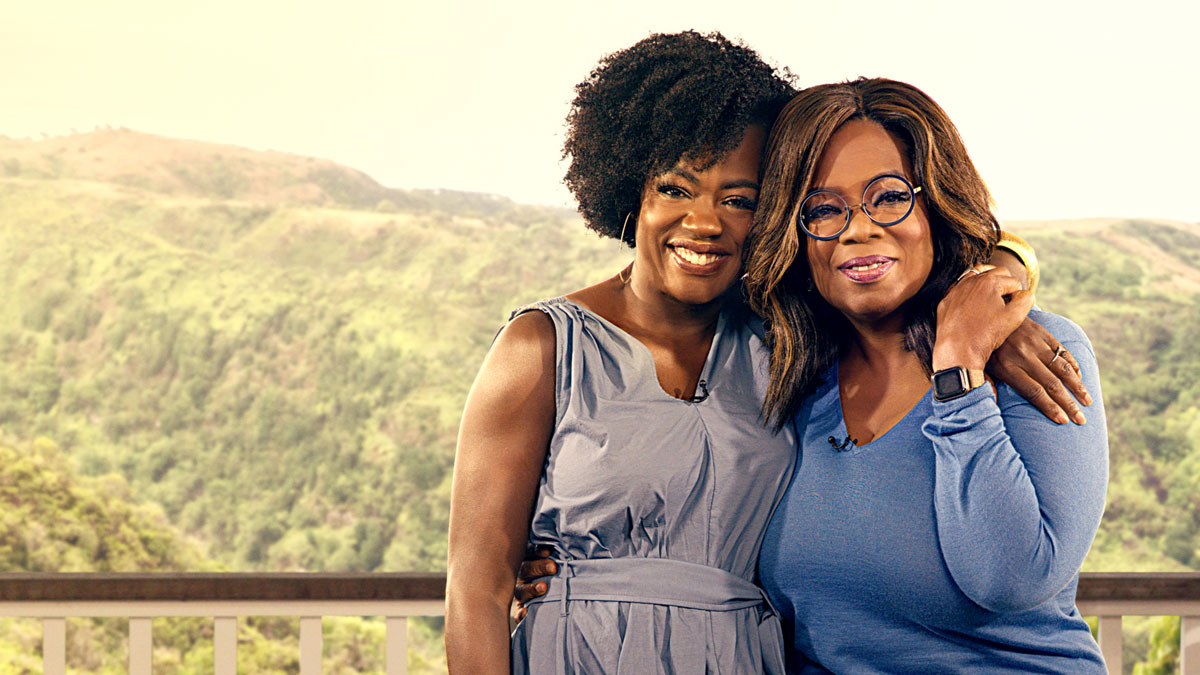 photos credit: Huy Doan/Netflix, Getty images and via Instagram