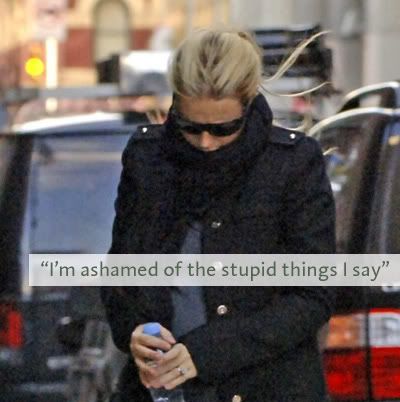 Gwyneth Paltrow and Jennifer Aniston are superb at giving arrogant quotes. Since they both dated Brad Pitt and hate the entertainment industry they have a few things in common to complain about. It's surprising that you don't see more of those two rude bitches together, and we think they would make great friends.
Paltrow was just quoted bitching about Robbie Williams in faux British vernacular. She probably resents the fact that Williams is more talented than her boring husband:
I don't get Robbie Williams. I think he seems rude and he's always getting his knickers off.
Well, we can attest to the fact that Williams likes to get naked, and that he looks damn good in the process. As for being rude, it takes one to know one.
Here's Paltrow in NY last week trying to bundle up.
Pictures [via]