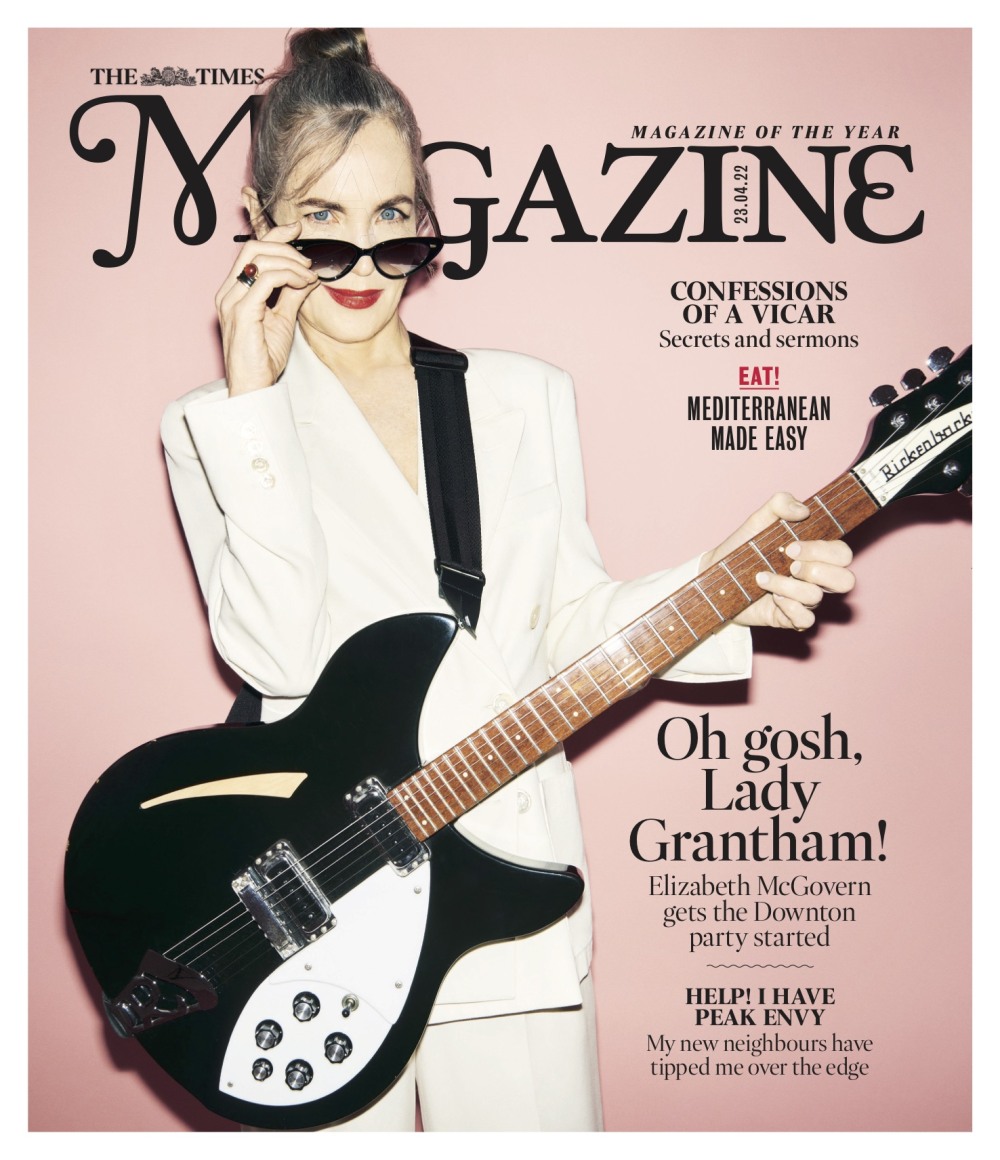 Elizabeth McGovern is currently promoting Downton Abbey: A New Age. She plays the same character, obviously. She's Lady Grantham, or Cora to her friends. Cora was a "dollar princess" – an American heiress who married into the British aristocracy in the late nineteenth century. Cora's story, while fictional, is a happier version of the real phenomenon, and many British aristocrats went looking for American heiresses to prop up their own decaying castles and palaces. McGovern herself has been an American in Britain for decades. She married a British man and simply relocated there permanently. She spoke about that and a lot more with the Times Magazine. Some highlights:
She skipped the 1982 Oscars, where she was nominated: "I was working on something else," she says. Did she regret not going? "No, not at all. I didn't expect to win. I didn't think I should win… Times were different then."

When she presented at the Oscars the next year: "I went shopping at Debenhams with my mother for the dress. Now it's crazy. It would all be stylists, people dressing you, all the blah, blah, blah."

What she thought of the Oscar slap: "I just thought, 'No, please, no. This is not right.'" Can she elaborate? (A few days later she tweets: "Something tells me that Jada [Smith's wife] is capable of standing up for herself #teamChrisRock".) "I do have views. I don't know if I want to get involved. There are just so many elements to that whole thing in America that have to do with other issues…" Culture wars? "Oh yes."

She always hoped that Downton Abbey would explore Cora's dollar princess roots: "Yes, I always hoped we would explore that aspect of her life more than we ever did, because it's potentially very interesting. It was very challenging for those women. Henry James, Edith Wharton, they're obsessed by this. But it wasn't anything that Julian [Fellowes, Downton's creator/writer] or the executives were interested in."

She moved to London in the '90s: It was an odd choice given McGovern's first trip with her parents, aged 15. "I walked around London as a tourist with earphones on with Joni Mitchell's California in my ear, just absolutely dying to get out of this grey, dismal country. But now I think it's the best city to live in the world." Yet people forget, she says, how different London was in the early Nineties: shabby, less cosmopolitan. Moreover to have a movie career then required living in Hollywood, under the industry's nose, or you'd be forgotten. "This was pre mobiles or emails and even making a phone call to the United States was so expensive, you thought really hard before doing it."

Whether she feels British: "My personality fits in naturally here, maybe more than in America. I guess I still have that American sense I was raised with that anything is possible. Whereas in Britain – or at least a clichéd idea of it – people are more at peace with their lot in life. Coming here was difficult, but then so many things that I wouldn't have predicted came out of it. And so in retrospect, I'm really happy I took that leap. It felt like the worst idea in the world at the time, but now, I don't regret it for one minute."
"But it wasn't anything that Julian or the executives were interested in." That's sad because Cora's backstory is genuinely fascinating. It's especially weird considering Fellowes is currently doing The Gilded Age and we're likely to get at least one "dollar princess" storyline in future seasons. As for the stuff about feeling British… I take that to mean that she has a pretty reserved, low-key personality and she was fine with making the best out of her situation once she got to London. It's clear, throughout the interview, that she didn't have the ambition to be a huge movie star or really work nonstop in LA. So yeah, I'm sure she was fine in the UK. I bet she could really go off on the cultural differences though, just not with a British interviewer. As for what she says about Will Smith and the slap… ugh.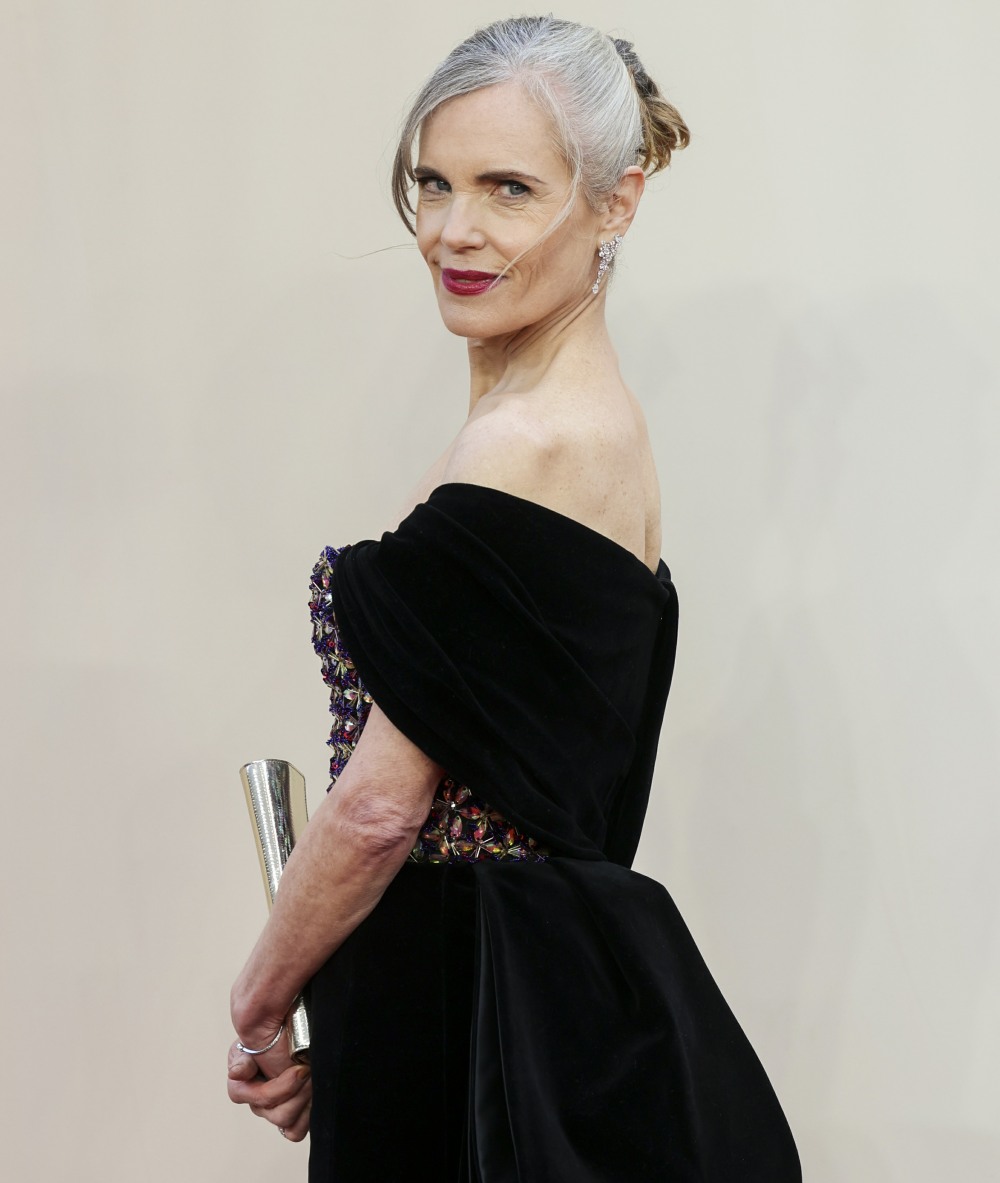 Photos courtesy of WENN, Instar.