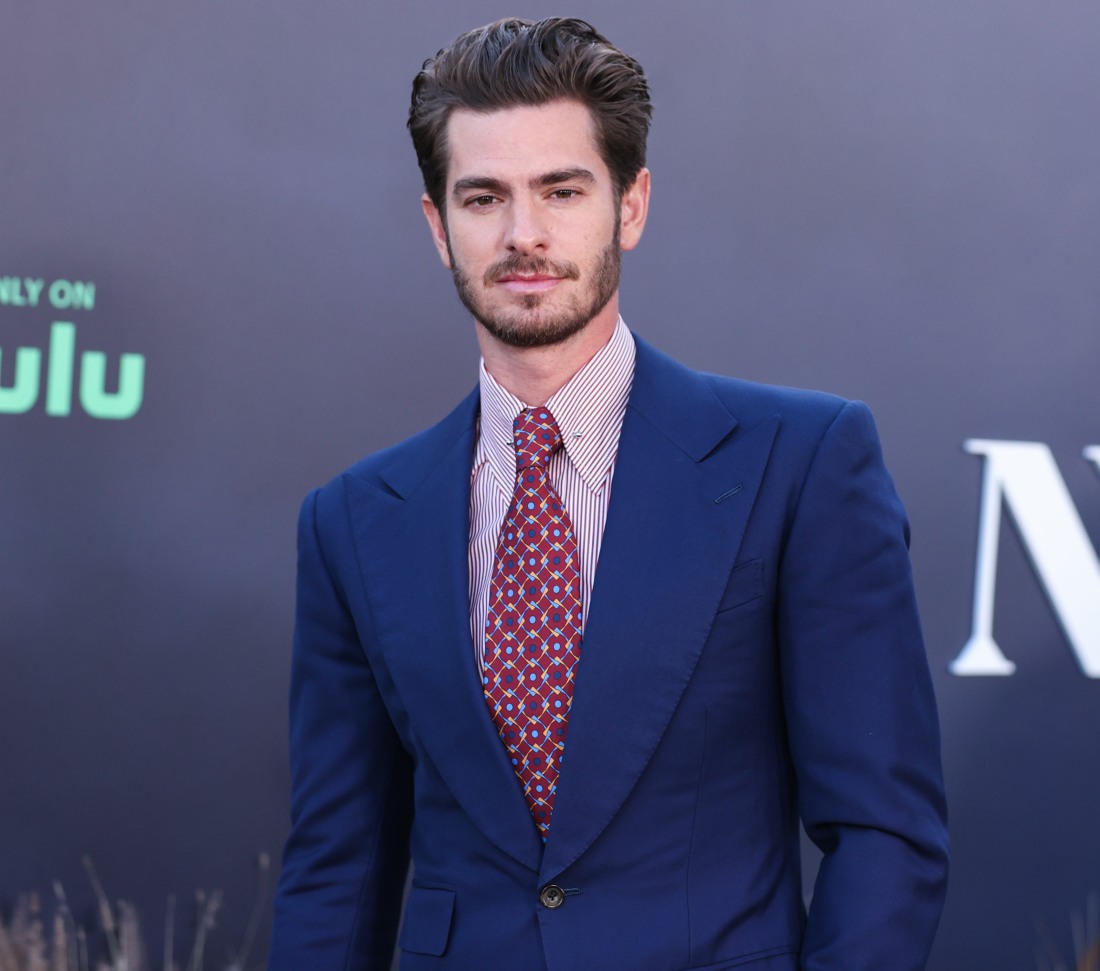 Andrew Garfield is wrapping up promotion on his FX-for-Hulu limited series, Under the Banner of Heaven. He's coming off a very productive era of his career – just in the past year, he's had this limited series, The Eyes of Tammy Faye (he was excellent in that), Tick Tick Boom (for which he was Oscar-nominated) and Spider-Man: No Way Home. So as he's promoting UTBOH, he's talking about how he's about to take a big break from acting. He needs to go to the well and replenish.
His time off: "I'm actually really happy and excited to be very quiet and very still and take some time to just be. It feels very important right now, especially after a lot of output, a lot of being out in the world, and giving a lot of energy to things that I'm very passionate about, but I have to kind of refill the well so that I can carry on authentically carry on without it feeling like I have to keep up with the Joneses in some way. Like it's so tempting to live in that way of just always onto the next thing. But actually, and I know it's a privilege that I get to even consider that, to actually take time."

Who inspires him to take time for himself: "But I'm very inspired by Simone Biles and I'm very inspired by her saying, nope, I'm not going to do that vault. I'm going to endanger myself if I vault today. I find that really an incredible example. And Kendrick Lamar, who hasn't put out an album in a while, and I know he's got one coming out in the middle of May, which I'm so excited for, but I really admire anyone who can forego the temptation of having to be always on the up and up. Someone who can really be on their own rhythm, bang to the beat of their own drum."

Authenticity: "So that's what I'm looking forward to. And I don't know. Because honestly, if I pretended to know it would be a disservice to me and to an audience as well. So I want to make sure I make things that feel genuine and authentic to myself and hopefully connect in a deep way to an audience." When asked whether his "stillness" is an actual vacation or just a break, the Golden Globe winner says, "Yeah, I mean, I hope that I can go on vacation. It's more just, even getting on a plane right now feels like too much. I kind of want to lay down and just think and not think and watch other people's work and just be really, really, really kind of… and listen to music and be with friends and eat burgers, you know, just kind of be a person."
Referencing Simone Biles and Kendrick Lamar, that's amazing. Seriously though, it's really something that Kendrick has basically been "away" for years now. I've heard that he's focused on his family and it's not like he was just in the studio, year after year, and nothing worked. Kendrick was just away from it all and focused on his kids. As for Andrew… he doesn't sound burned out, but he sounds like he knows himself well enough to know that he's going to start to get burned out very soon if he keeps working on back-to-back projects. I honestly wish more actors understood that they can take a year off and Hollywood will still remember them. That they don't need to be in everyone's face all the time. It sounds like Andrew has realized that.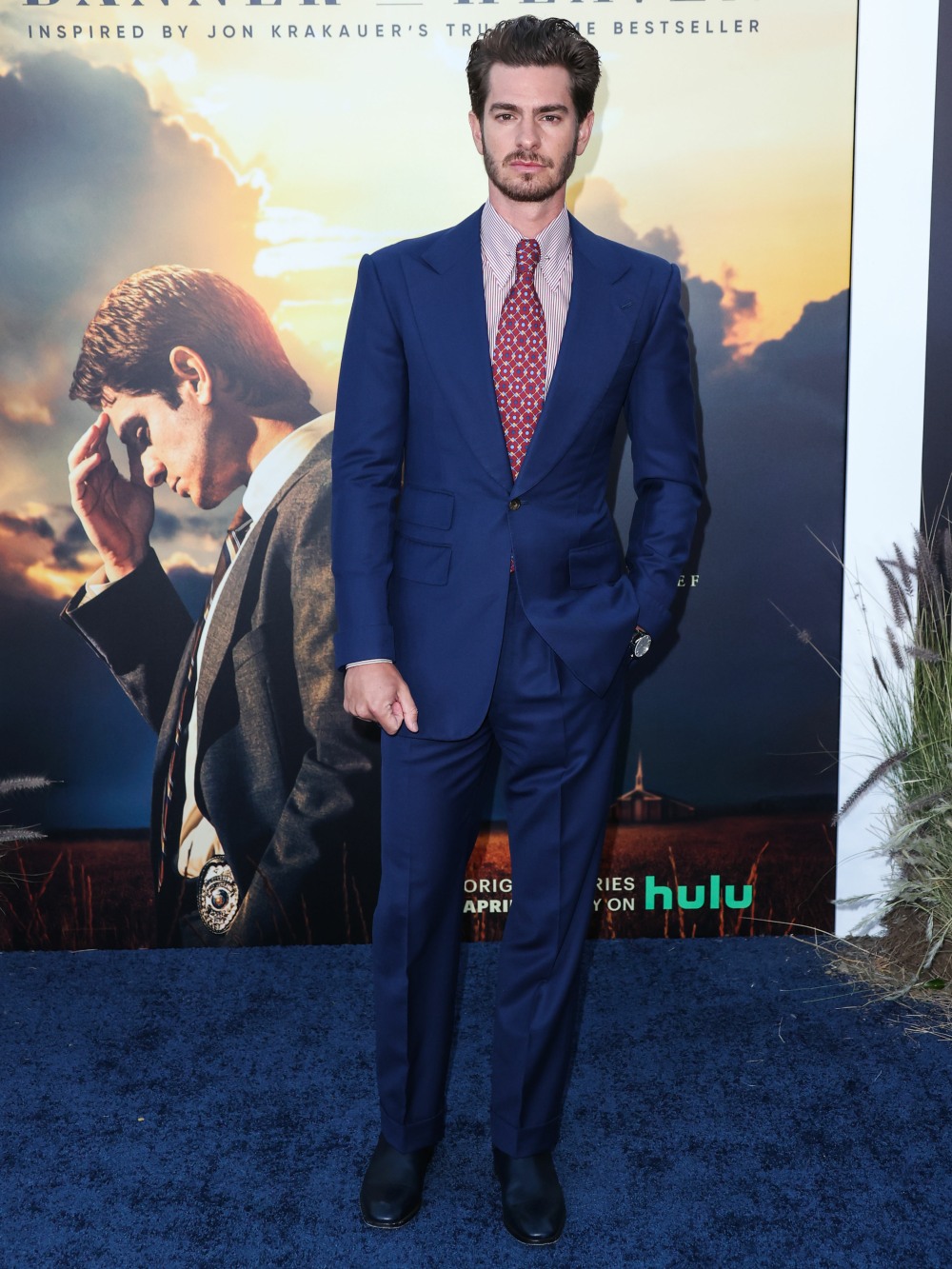 Photos courtesy of Avalon Red.

HOLLYWOOD, LOS ANGELES, CALIFORNIA, USA – APRIL 20: English-American actor Andrew Garfield arrives at the Los Angeles Premiere Of FX's 'Under The Banner Of Heaven' held at the Hollywood Athletic Club on April 20, 2022 in Hollywood, Los Angeles, California, United States.,Image: 684798739, License: Rights-managed, Restrictions: , Model Release: no, Pictured: Andrew Garfield, Credit line: Xavier Collin / Image Press Agency / Avalon
HOLLYWOOD, LOS ANGELES, CALIFORNIA, USA – APRIL 20: English-American actor Andrew Garfield arrives at the Los Angeles Premiere Of FX's 'Under The Banner Of Heaven' held at the Hollywood Athletic Club on April 20, 2022 in Hollywood, Los Angeles, California, United States.,Image: 684799147, License: Rights-managed, Restrictions: , Model Release: no, Pictured: Andrew Garfield, Credit line: Xavier Collin / Image Press Agency / Avalon
HOLLYWOOD, LOS ANGELES, CALIFORNIA, USA – APRIL 20: English-American actor Andrew Garfield arrives at the Los Angeles Premiere Of FX's 'Under The Banner Of Heaven' held at the Hollywood Athletic Club on April 20, 2022 in Hollywood, Los Angeles, California, United States.,Image: 684799156, License: Rights-managed, Restrictions: , Model Release: no, Pictured: Andrew Garfield, Credit line: Xavier Collin / Image Press Agency / Avalon