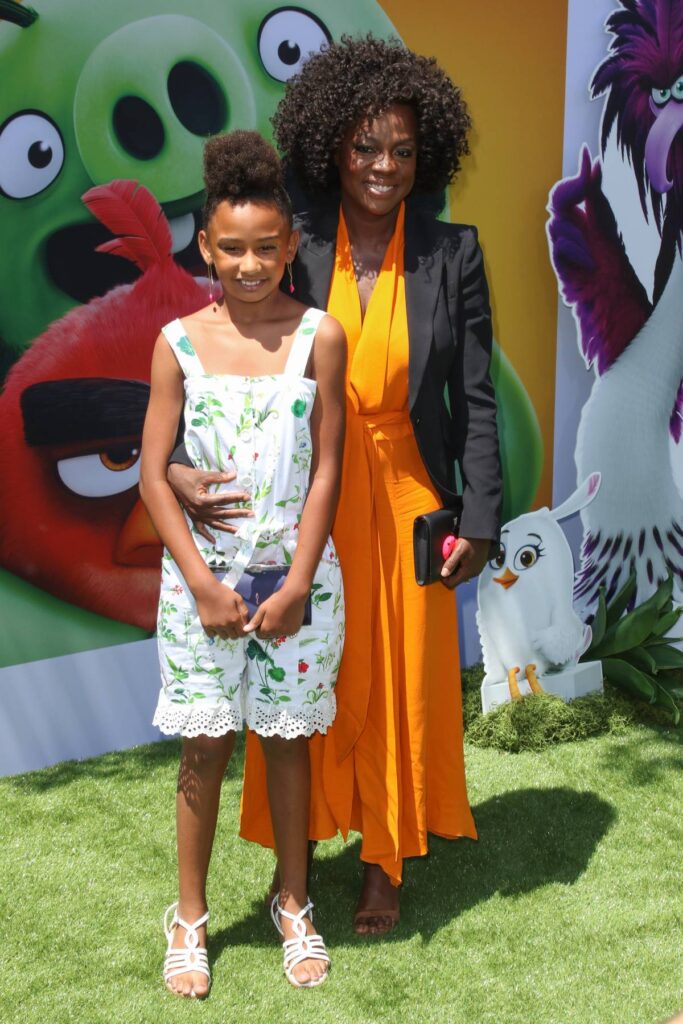 Viola Davis has switched from promoting The First Lady, which I love, to promoting her memoir, Finding Me, which I haven't read yet. The book is available now in book form and audio, which Viola reads herself. We've been covering some of the stories from the book because Viola is an inspiration and we're finding out just how incredible her story really is. It took her a lot of work to overcome the poverty-stricken, abuse-ridden childhood she endured to get to a place in which she was able not only to thrive in life, but to enjoy everything she's earned. While speaking to Hoda Kotb and Jenna Bush Hager on TODAY, Viola said therapy allowed her to reset her expectations of what love and family meant. And now that she's got a better understanding, she's trying to pass down those lessons to her daughter, 11-year-old Genesis. Viola said that she repeats affirmations to Genesis every day and in doing so, she's also telling them to herself.
For Viola Davis, raising her 11-year-old daughter in an environment filled with love and thoughtful guidance isn't just the action of a devoted mother.

It's also a much-needed balm for her own inner child.

Davis, who's spoken openly about the violence, hunger and other difficulties she faced growing up, explained she finds healing in motherhood.

"I feel about Genesis the same way I feel about myself when I look at myself when I (was) younger," "The First Lady" star said during a chat with hosts Hoda Kotb and Jenna Bush Hager. "I think it's a great opportunity to grow and even learn about me, because I have to give her affirmations — every day I do it."

They're the bits of wisdom and kindness she never received in her youth.

"G, your heart and your head are the two most important things in your life."
"Genesis, mommy's going to love you more than anyone is ever going to love you — even the love of your life."
"Genesis, life is going to be hard. I can give you everything, everything that I know, but it's still going to be hard."

After listing them off, Davis said that the advice is really both for her and her daughter.

"I'm telling it to myself," the actor explained.
Viola wants Genesis' childhood to be filled with the security she never knew. We all want to keep our children safe, but many of never knew what it was like to be unsafe like Viola did. It's important to pass on messages to our children that we wish we'd received as a child but as Viola points out, it's just as important that we hear those same messages. We have to believe in what we're telling the next generation.
Viola's whole segment on TODAY is great. Hoda and Jenna are clearly in awe of her. I'm not surprised. One point the discussion kept coming back to is that Viola got to a place in her life – career, love, family, security, leadership – that she had no training and no examples of growing up. She addresses that in her book. At one point during the TODAY interview, they were talking about how we shape our idea of ourselves. Viola asked the question, "who tells you who you are?" as in, is it your parents telling you who you are? Are your friends telling you are? A teacher, social media, an abusive relationship, a magazine? I'm going to be thinking about that for a long time. Past and present, who told me who I was along the way and who is doing so now? My gawd I love this woman.
Photo credit: Getty Images, Avalon Red and via Instagram