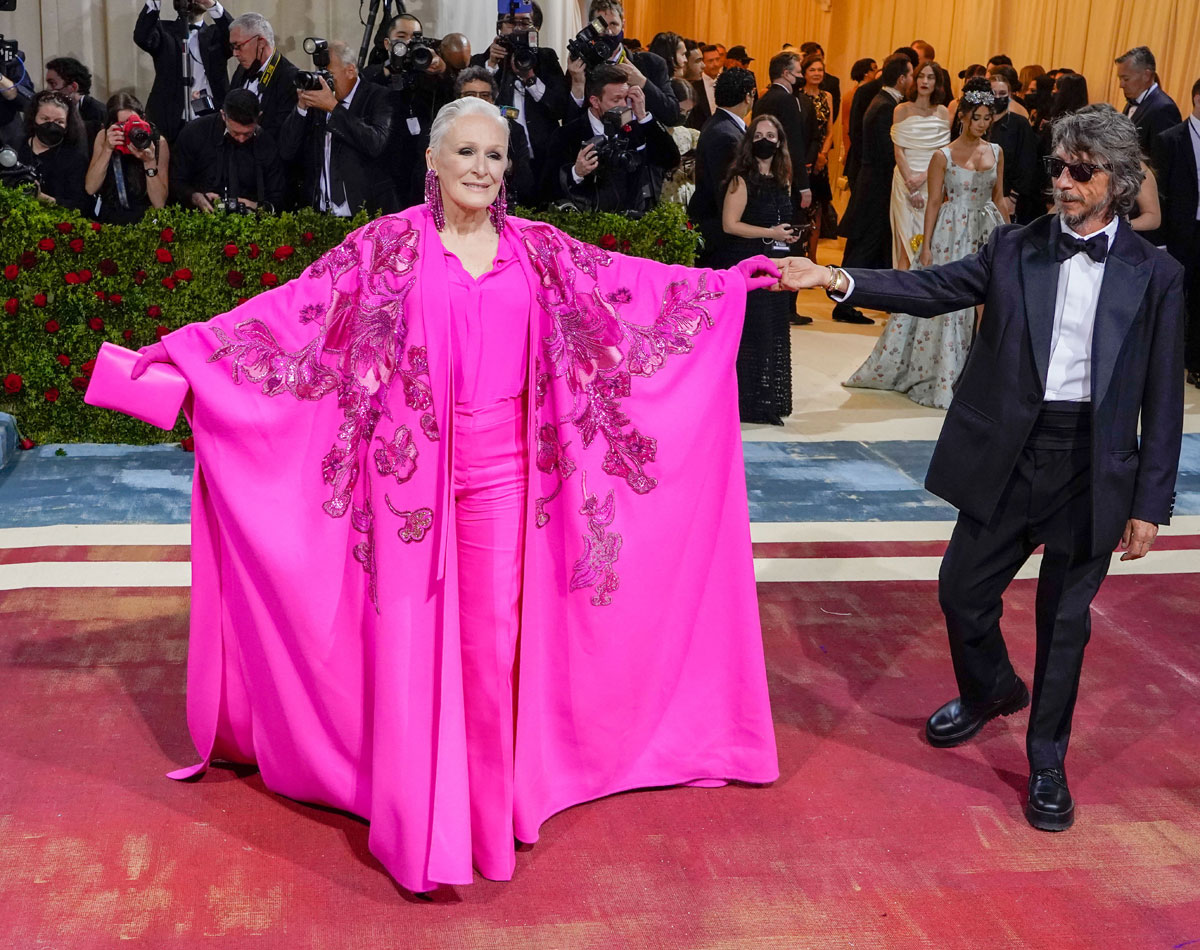 Glenn Close was killing it last night in a hot pink Valentino pantsuit paired with a giant embossed cape. This is perfect for Glenn and she wears it well. I wish we saw more giant Valentino looks last night, but what we did see was pretty interesting and fun.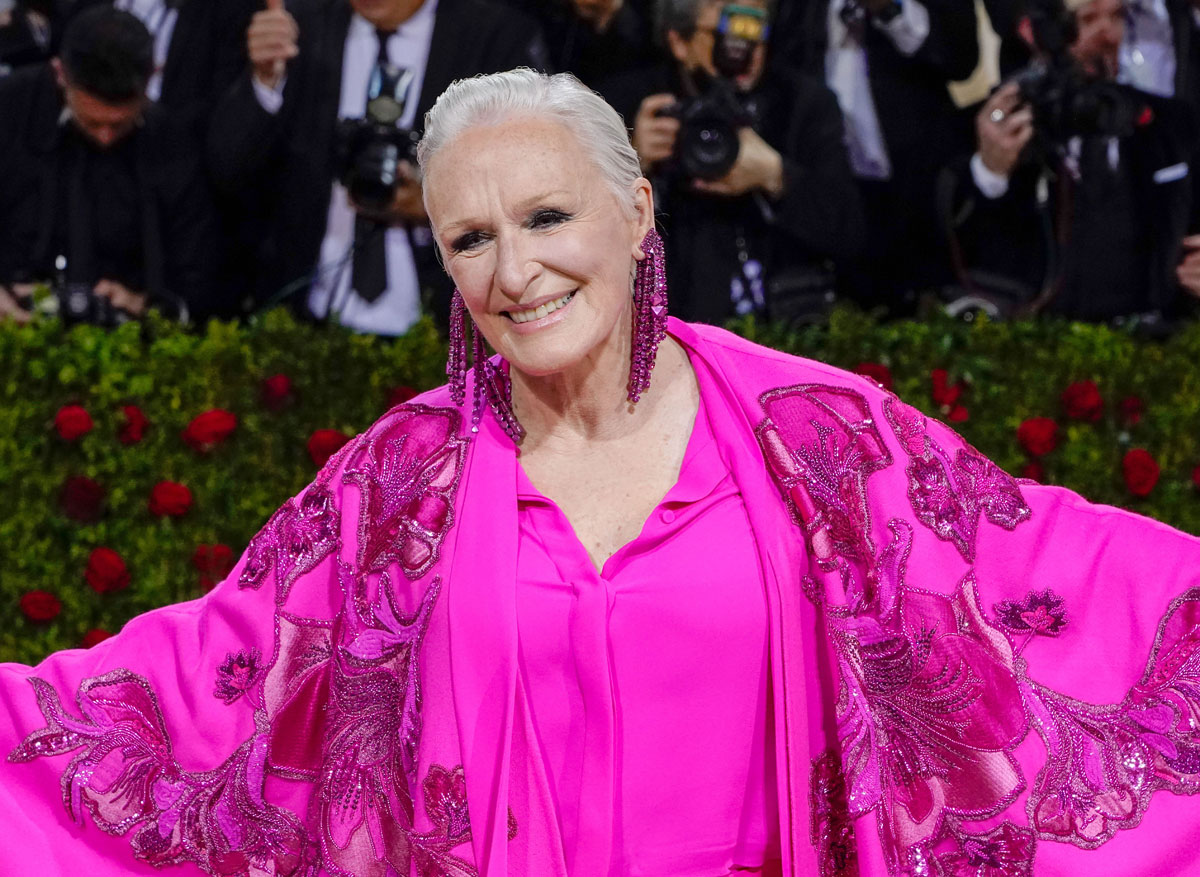 Nicola Peltz was in chiffon Valentino, in what would be a lovely gown except for the weird scoop neck. She seemed to be conscious of this as well.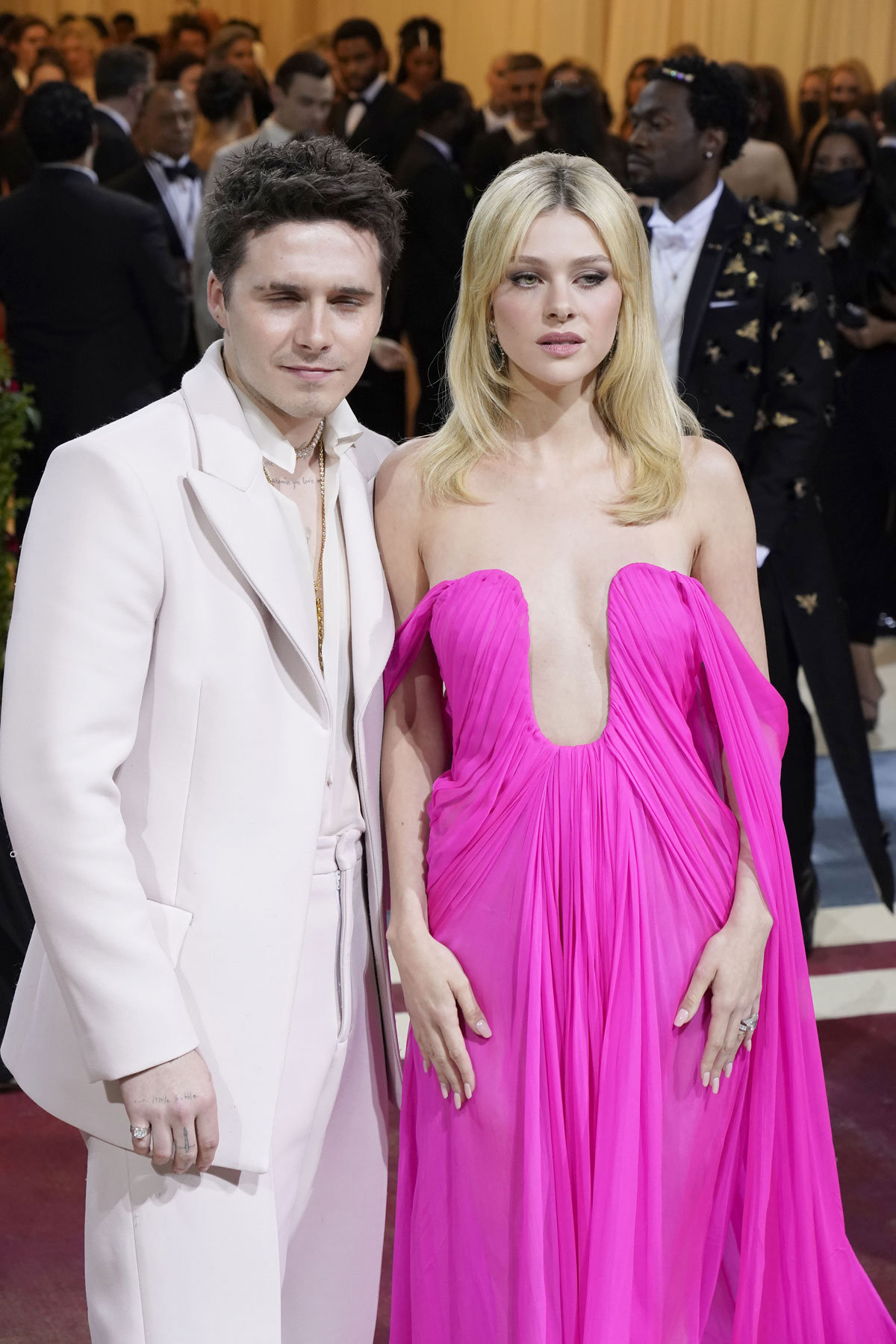 I'm digging this dumb all pink suit on Sebastian Stan. It's absurd, but he's wearing it with a wink and a smile and he's just so handsome.
This slideshow has some of the other Valentino looks last night, including singer Conan Gray, Jenna Ortega and Paul Mescal.
Kerry Washington was one of the umpteen sheer looks last night, in black Tory Burch. This has a corset, which is on theme, and she looks stunning in it.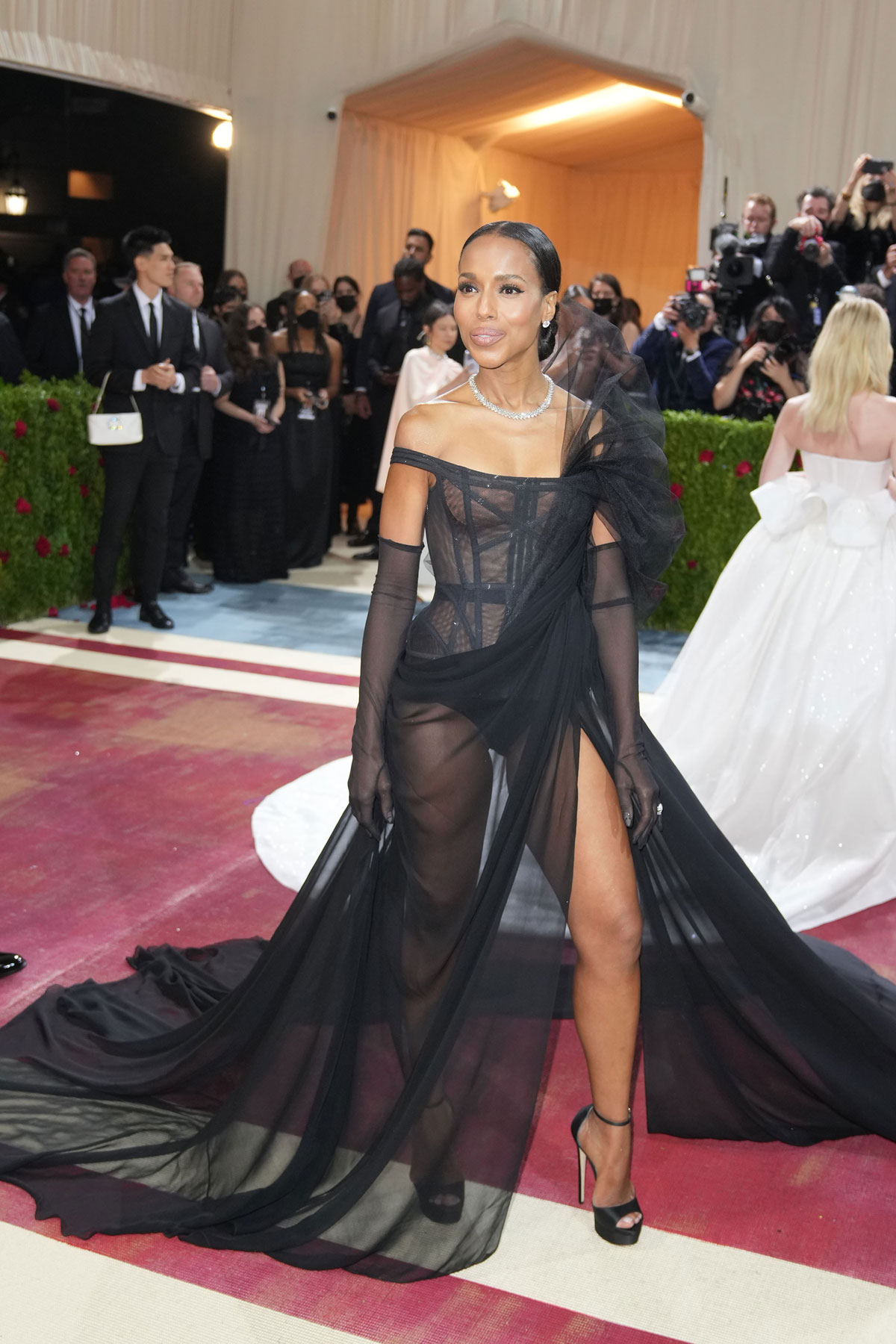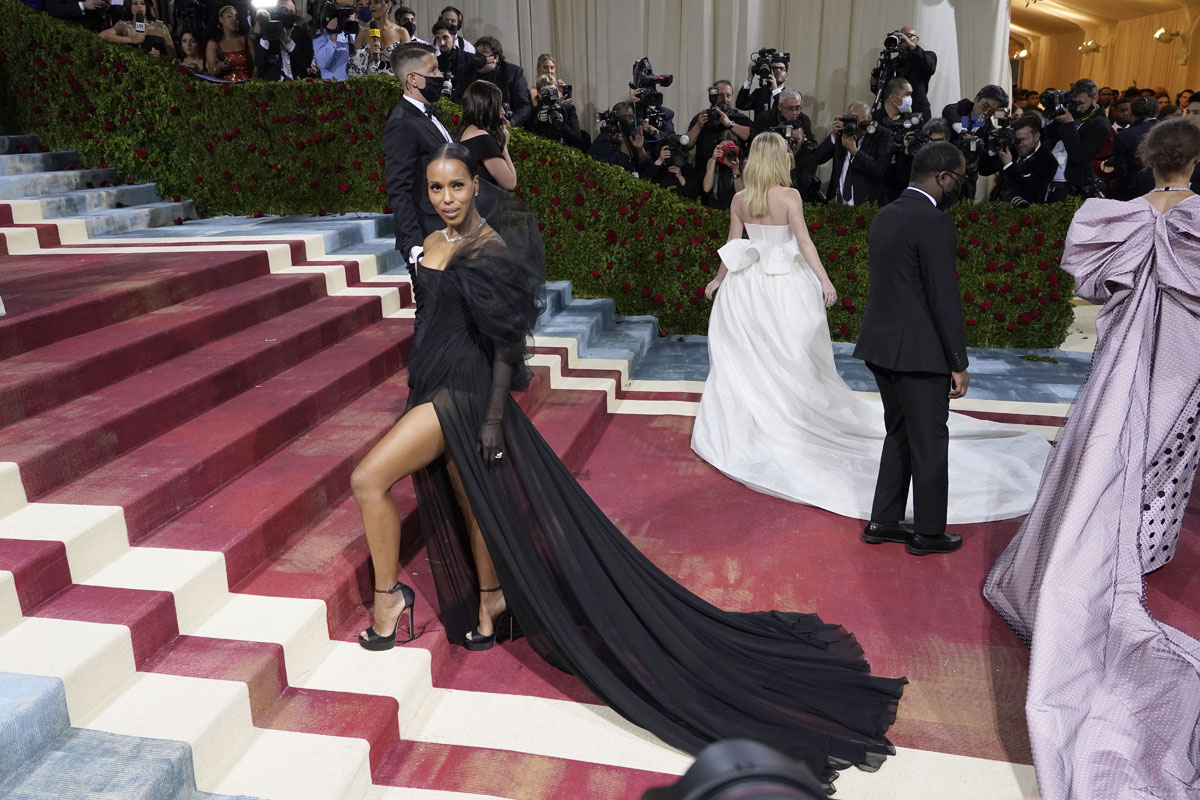 Sydney Sweeney was also in Tory Burch, in a kicky little white dress with a peplum that converted to a mini dress.
Embed from Getty Images
Here's a group shot also featuring model Adwoa Aboah.
Embed from Getty Images