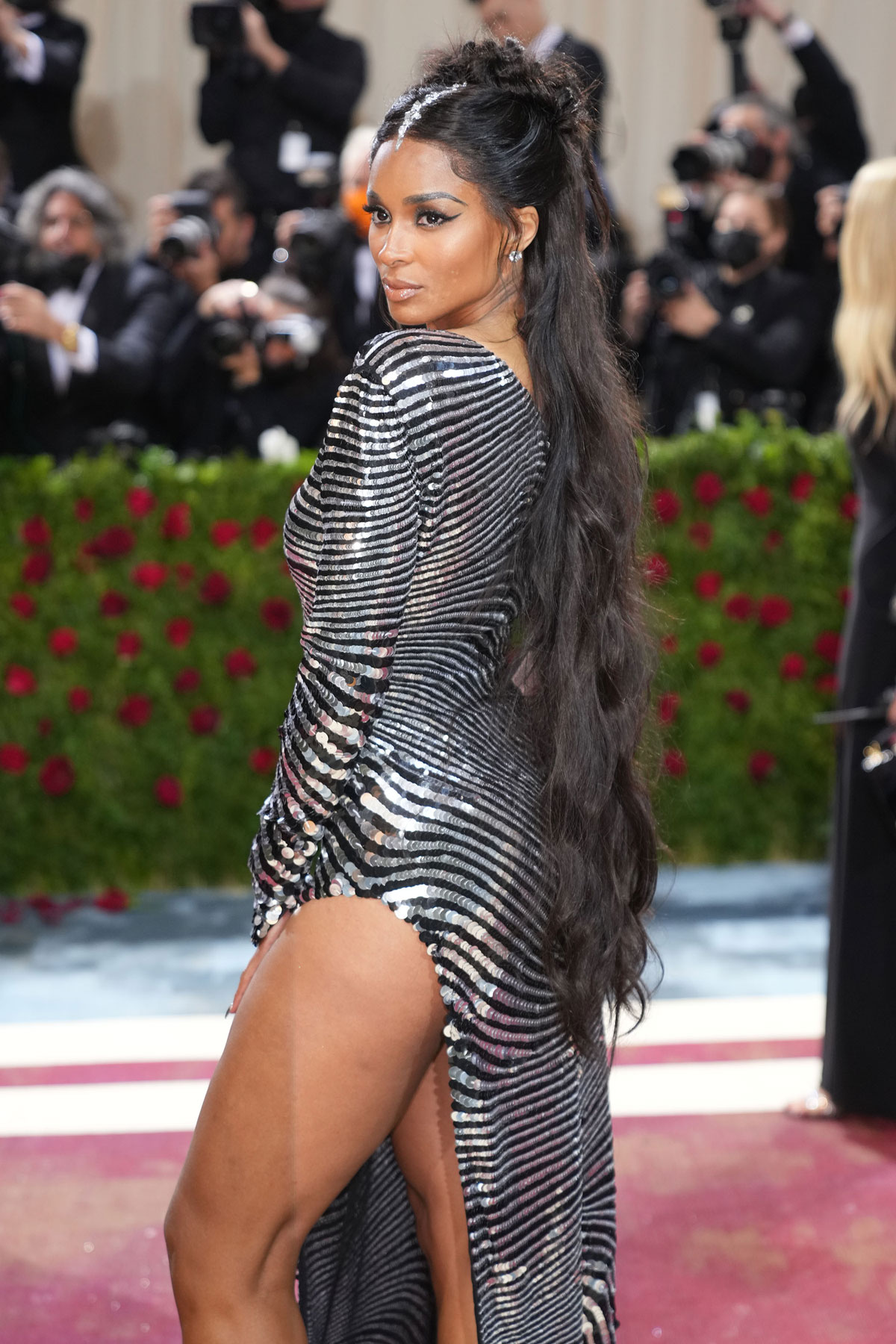 I love seeing Michael Kors' gowns on the red carpet but he took the same approach as Christian Siriano at this year's Met Gala and just did variations of his typical designs. That's fine and we got some impressive dresses, but I would have liked to see him take more risks.
Before we get into the fashion, I didn't want to make it the headline, but Regina King was not at the Met Gala last night. She lost her son Ian at just 26 earlier this year. We heard she would be a co-chair at this event but she was not in attendance. I'm mentioning it here because she wore a fabulous Michael Kors pinstriped dress at the first part of the Met Gala in September. We're thinking about her and hope she's doing OK.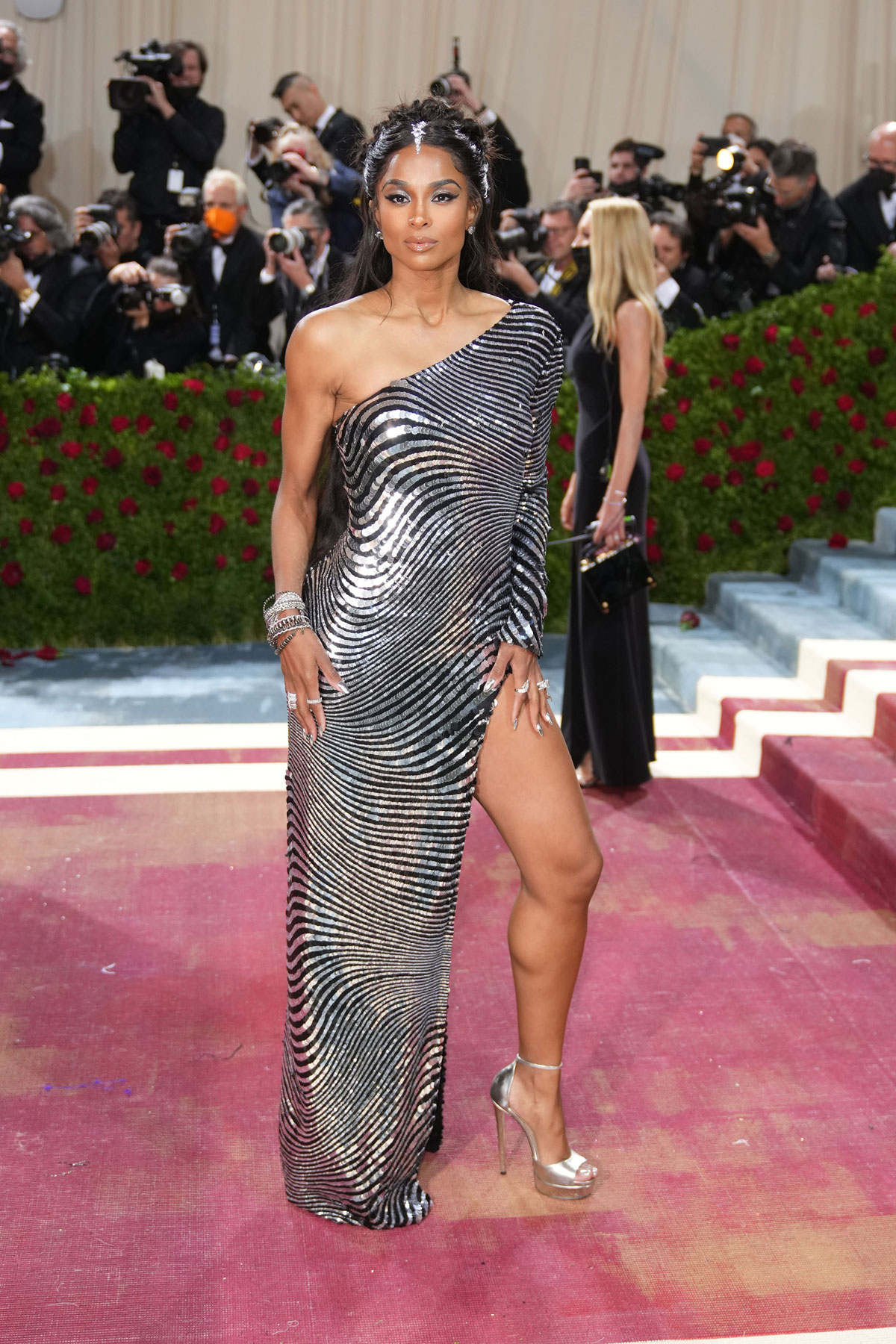 Ciara was particularly gorgeous in a one shoulder sequin Michael Kors gown with a zebra print design. Look at her impeccable makeup and subtly elegant headpiece. I need to look up her workout routine. I'm already adding in pilates after Normani credited it for her abs.
I would wear the hell out of this full length MK sequin gown on Sigourney Weaver. I like a classic silhouette, but this looks like something out of the Michael Kors archives. It doesn't look custom made for this event.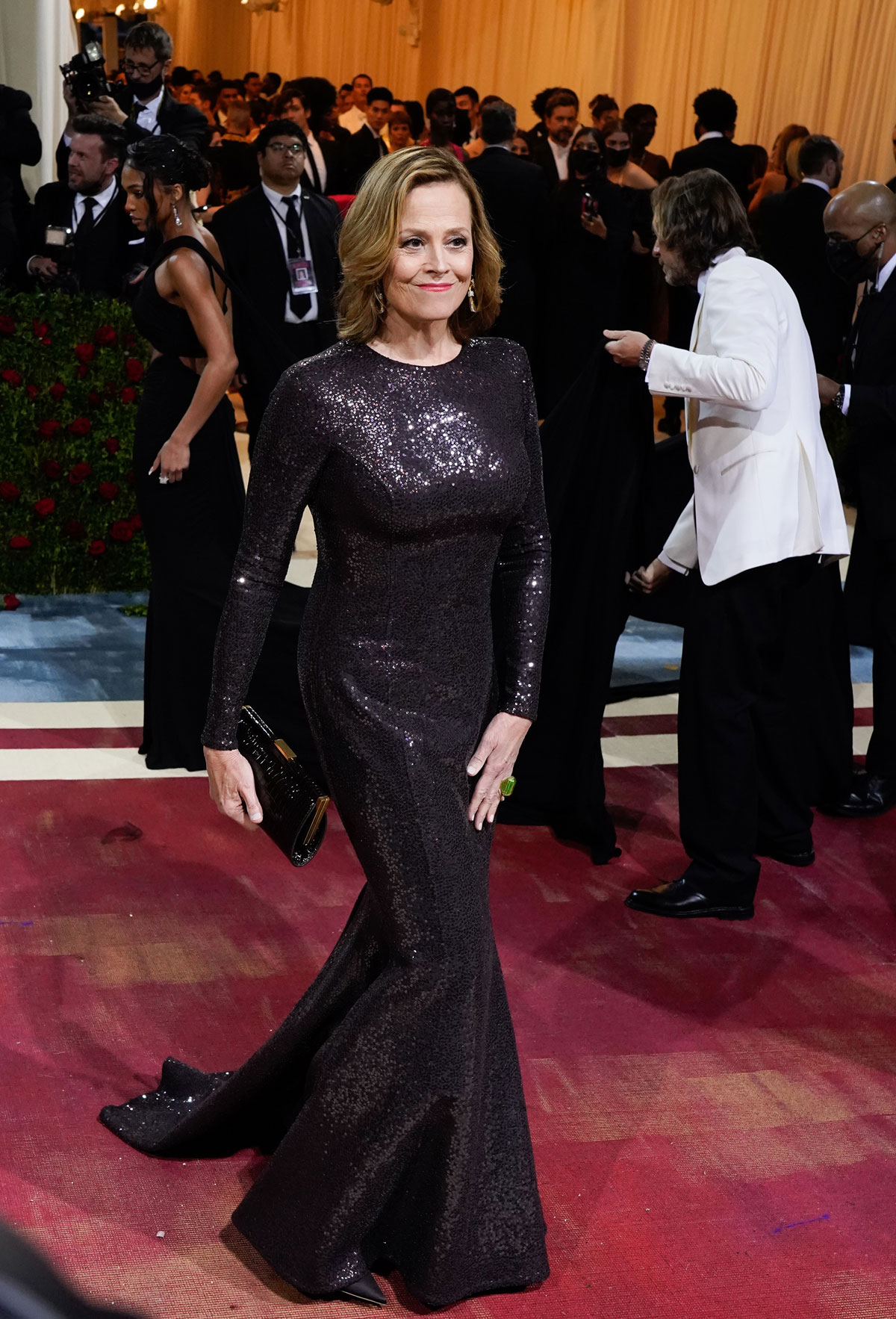 Lori Harvey was in a cutout black Michael Kors with a long train and a criss cross bodice. Her body is so incredible.
Eiza Gonzalez was in a white MK gown with feather accents. This is so glam but it's flapper style like so many of the other looks last night, it's not gilded age.
Photos credit: Avalon.red, Instar and via Instagram