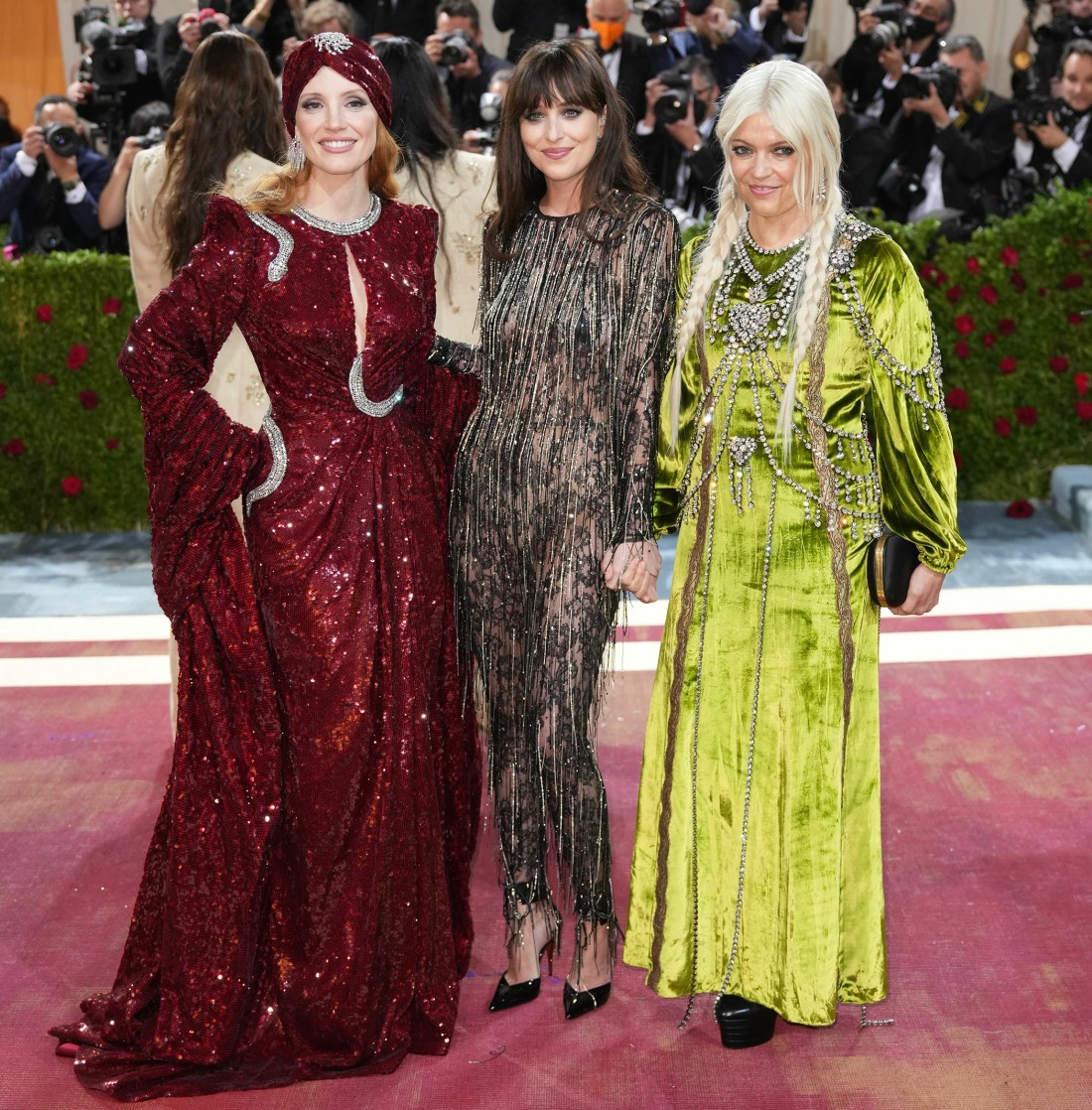 Gucci dressed so many men and women, I'm splitting up the Gucci group from the 2022 Met Gala. Please enjoy Dakota Johnson and Jessica Chastain, both longtime Gucci girls. Dakota has been repping Gucci for years, actually, while I think Chastain's collabs with Gucci are more recent. Dakota wore this beaded, spangled lace jumpsuit and then Gucci gave her a velvet robe to wear over it. She posed with and without the robe on the carpet. The robe is sort of interesting and it's not even that I hate the whole look, I just… I don't think it's the best?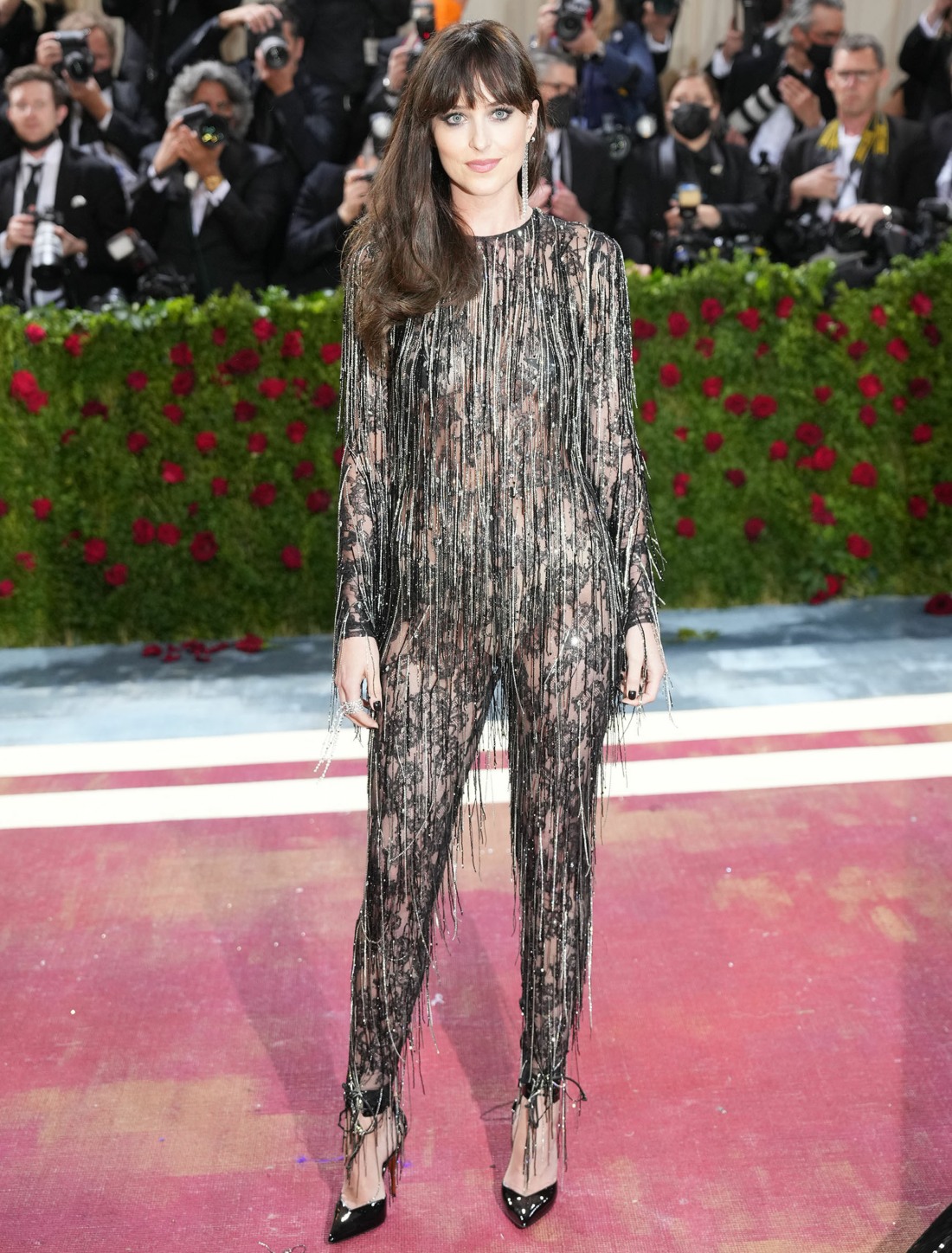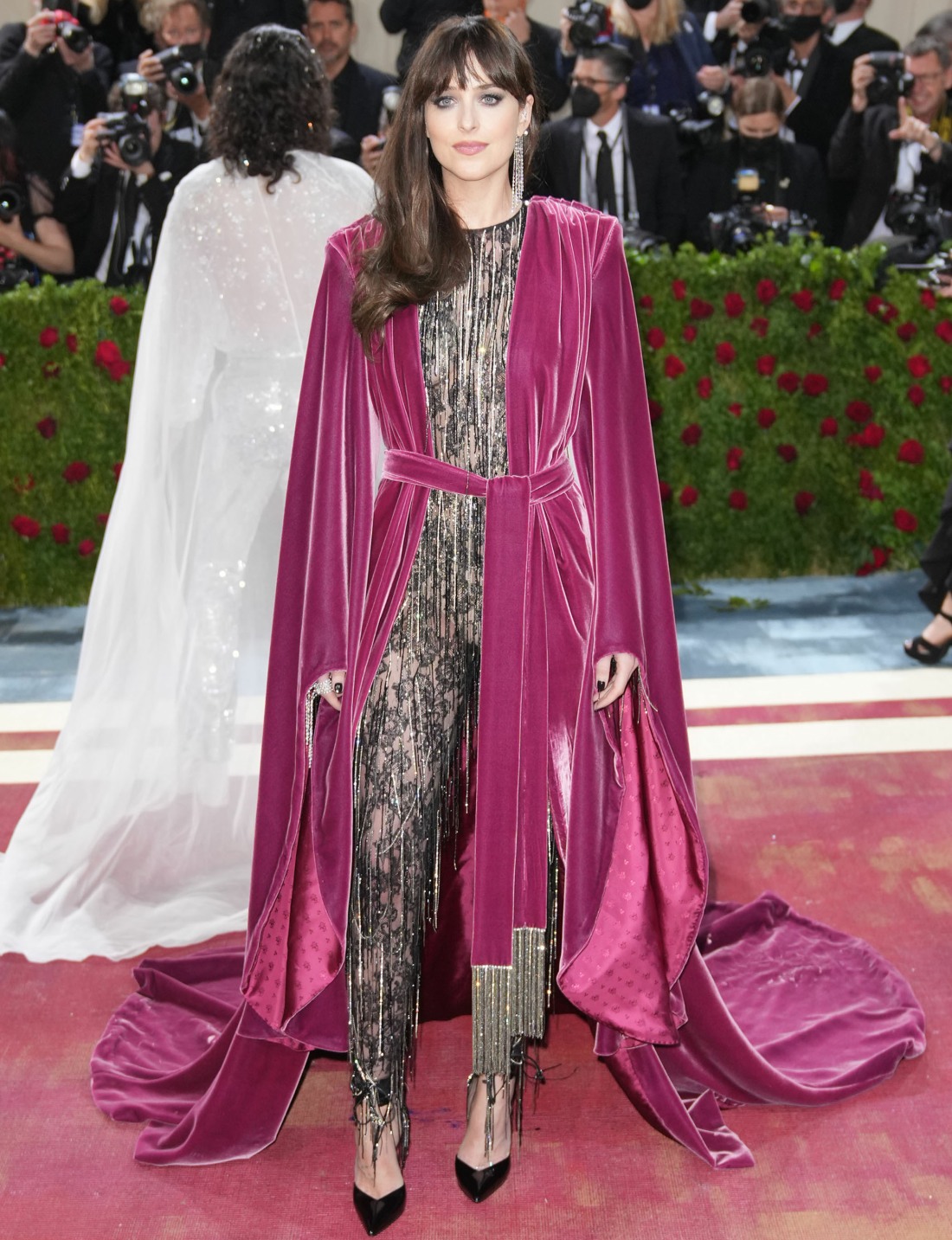 Here's Jessica Chastain. Is this "gilded glamour"? I guess. I mean, it's sparkly and it fits her well (I adore the fit of the gown, honestly). The turban is very Old Hollywood. So sure.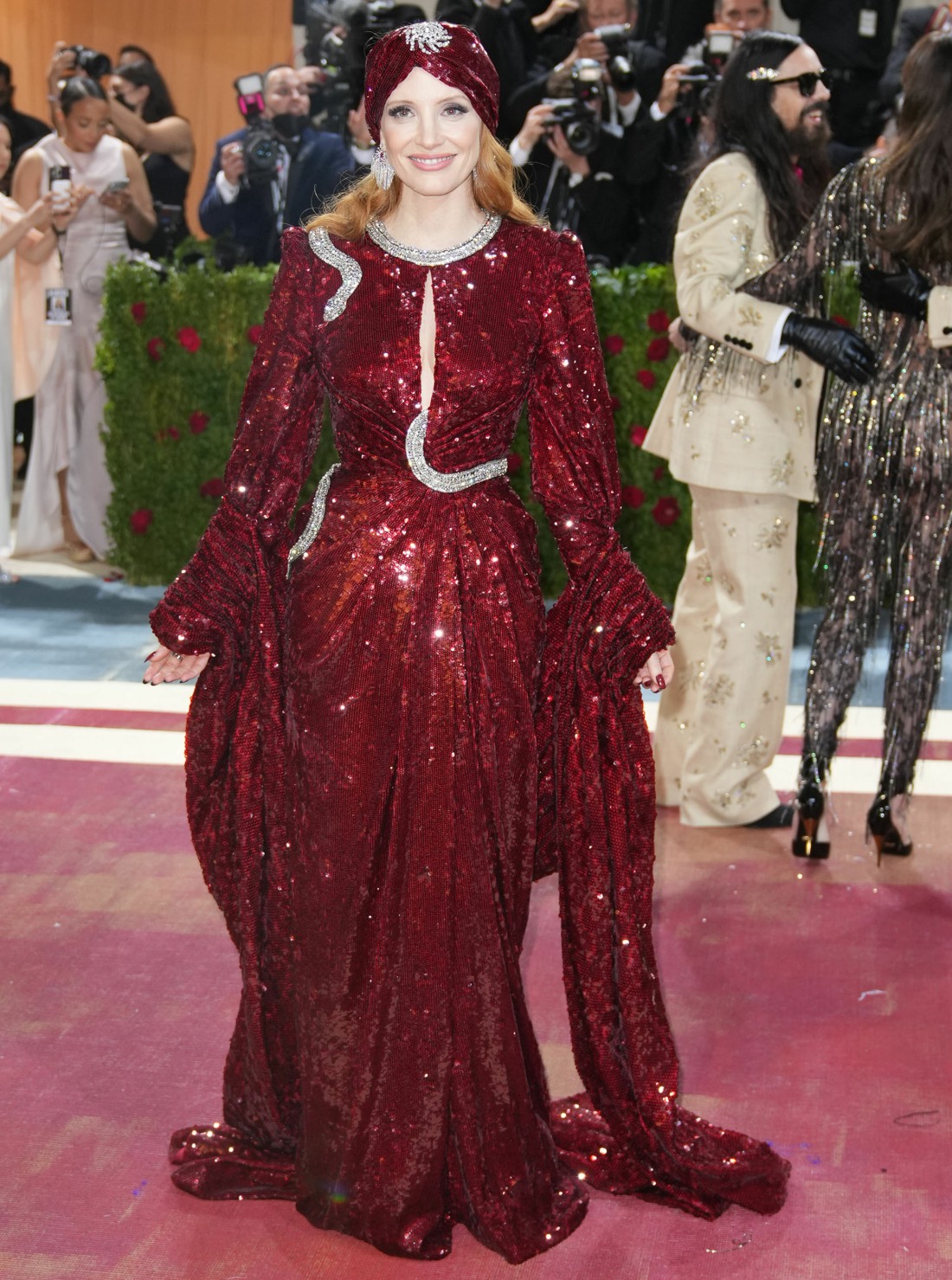 Awkwafina in one of the worst Gucci looks. A bad color, the design and style does nothing for her. At least her hair looked pretty.
Anderson Paak in Gucci. I really enjoy this? He's winning me over, you can tell he's having a blast.
Photos courtesy of Instar, Getty.