Christian Siriano's dresses at the Met Gala didn't seem particularly on theme for Gilded Glamour. They looked like variations of his red carpet gowns, which are lovely. The CS people captioned the Instagram above "The Gilded Age but make it modern!" which just seems like a cop out. I like the hat but the tiered gathered velvet skirt and shoulder ruffles don't go with the cutout midriff and neckline. Normani looks incredible though. She credits her abs to pilates!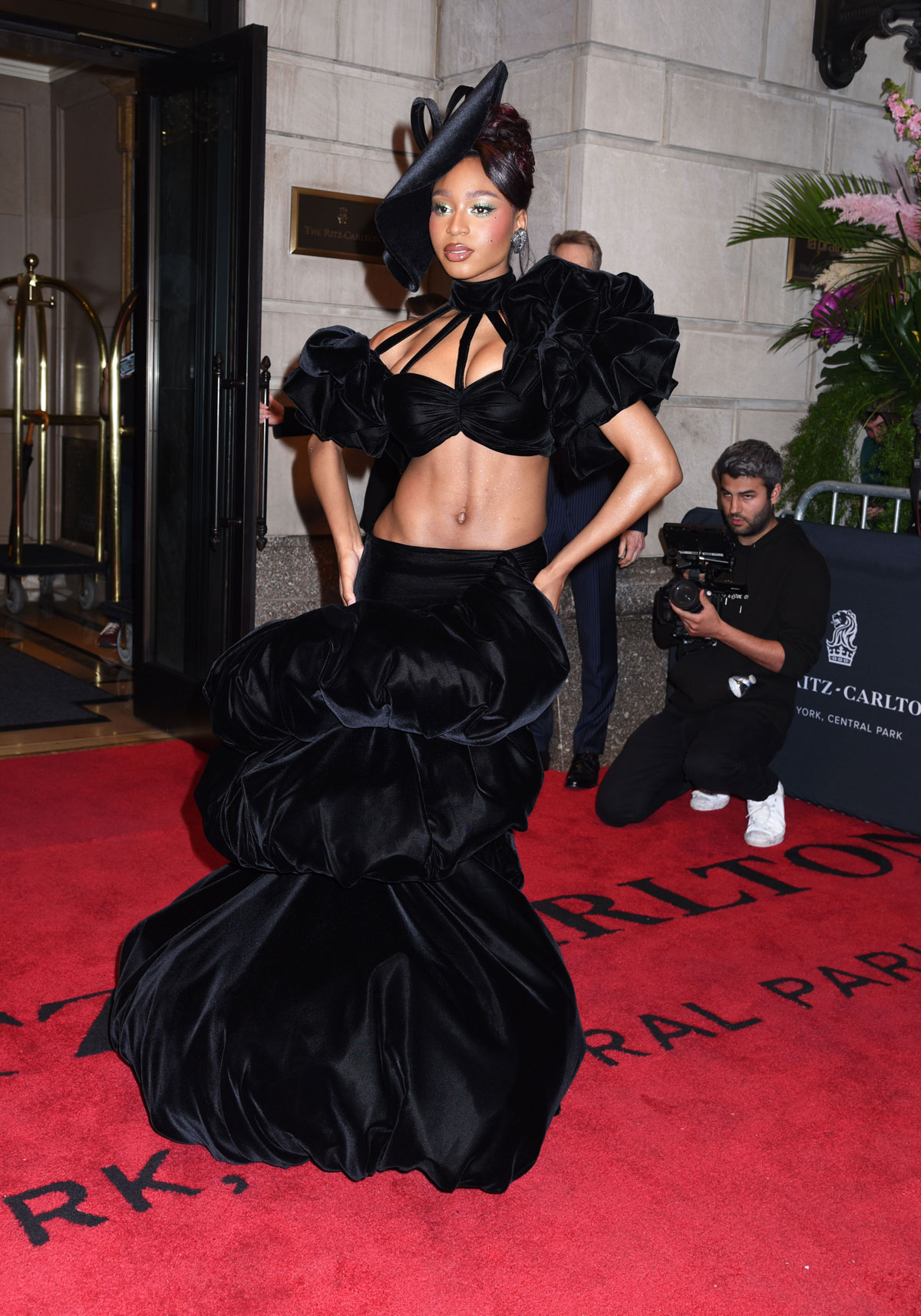 Alexa Chung was in a classic white off the shoulder Christian Siriano with a draped bustline. This is beautiful but it's more flapper than Gilded Age era.
Danish tennis player Caroline Wozniacki was in a Siriano with side cutouts, balloon sleeves and a cape. I do love a cape and the light blue and navy really go together. Other than that it's a bit of a miss.