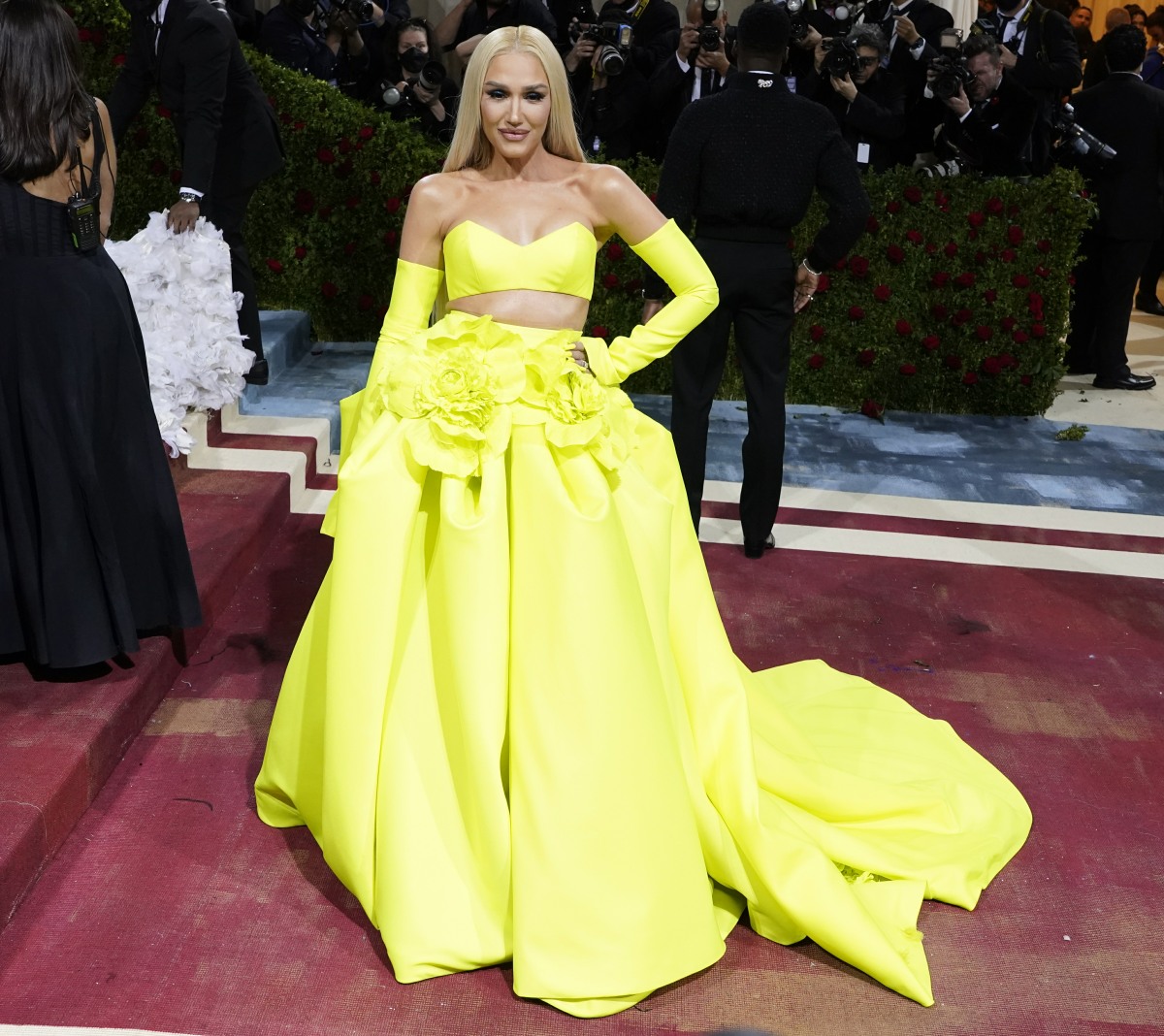 I actually forgot that Gwen Stefani loves the Met Gala. She loves getting dressed up, she loves big fashion statements, she loves costumes. Now, does she know what to do with any given gala theme? Not really, but she's enthusiastic about it. This year, Gwen wore this yellow-chartreuse Vera Wang which was easily the brightest thing on the carpet. I guess that's the interpretation – The Gilded Age was colorful, so why not go with the brightest color? Blake Shelton didn't come with her, which is a shame. I would have loved to see his interpretation of gilded glamour. I'm being completely serious! He would have worn Levi's and a gold cowboy hat.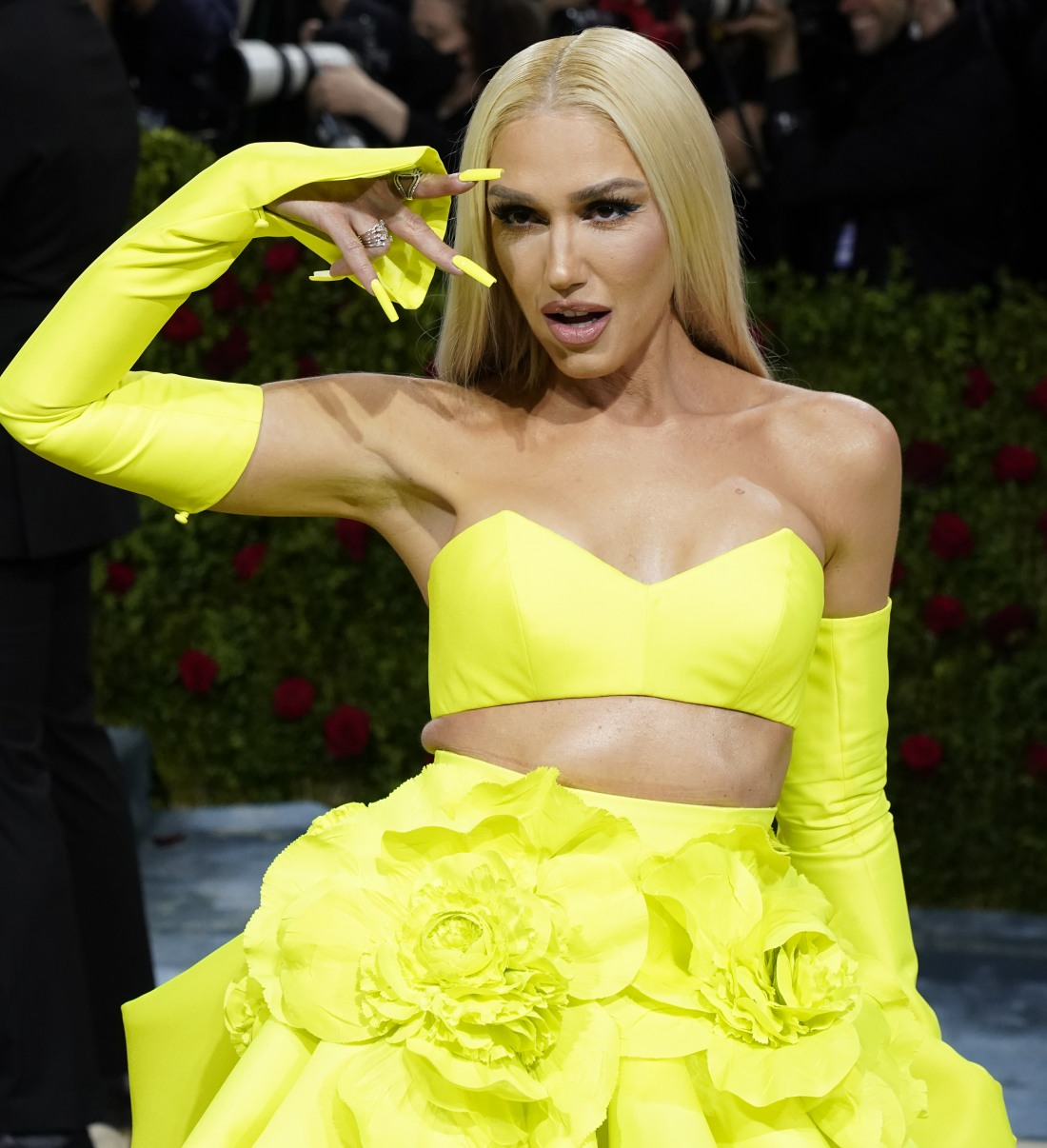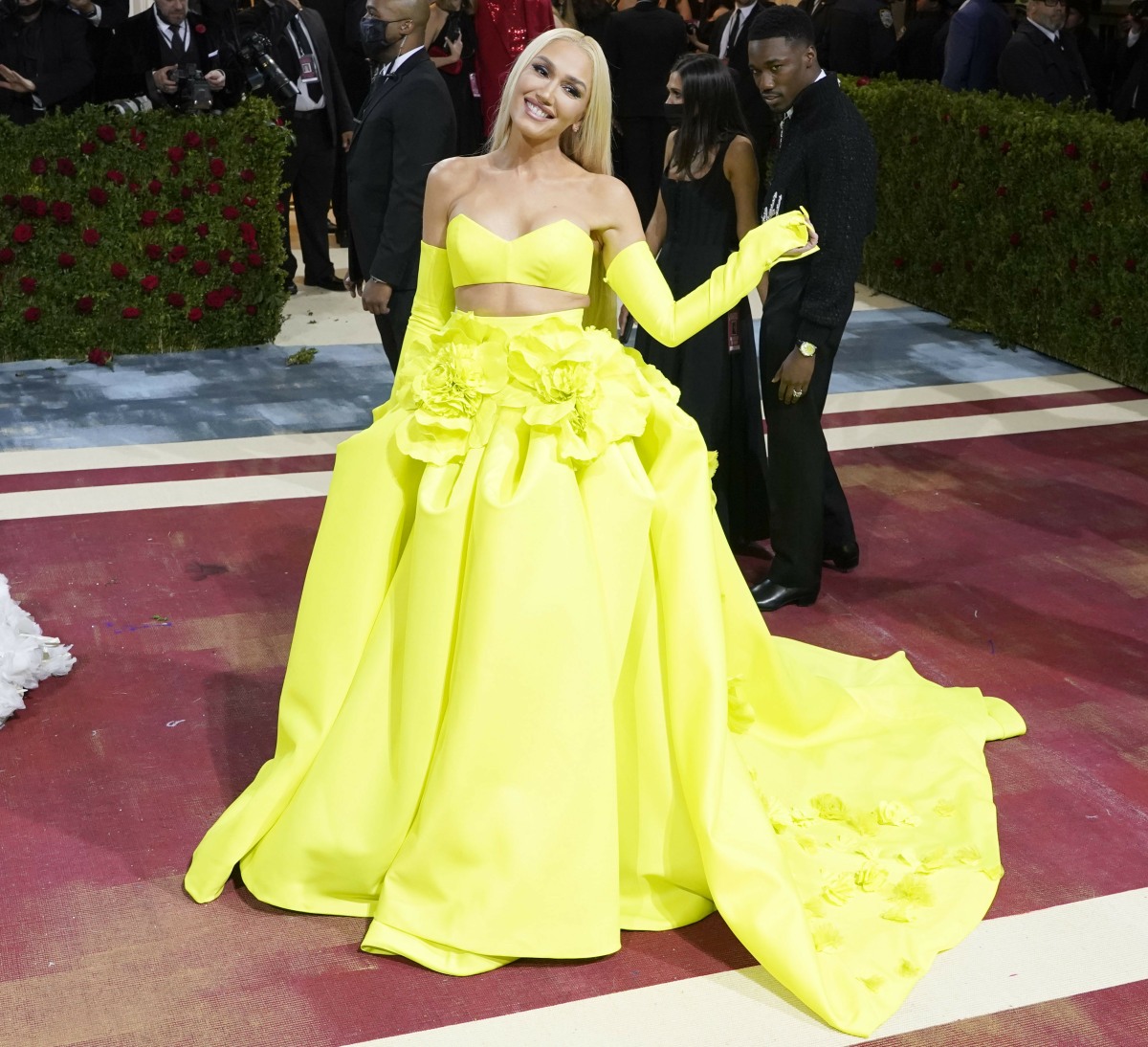 Tommy Dorfman in Christopher Kane. I honestly thought this was some kind of Batman homage!! Right? The dress is very Batman-y.
Simone Ashley in Moschino (I missed her in the Moschino post). I think Simone is beautiful and she has a lovely figure, but I don't like this. It's giving optical illusion boobs.
La La Anthony in LaQuan Smith. Another one where I'm like… beautiful woman, why are you wearing that?
Photos courtesy of Avalon Red,Getty.

Gwen Stefani attends The 2022 Met Gala Celebrating "In America: An Anthology of Fashion" at The Metropolitan Museum of Art on May 02, 2022 in New York City,Image: 688277988, License: Rights-managed, Restrictions: , Model Release: no, Pictured: Gwen Stefani, Credit line: – / JPI Studios / Avalon
Gwen Stefani attends The 2022 Met Gala Celebrating "In America: An Anthology of Fashion" at The Metropolitan Museum of Art on May 02, 2022 in New York City,Image: 688278030, License: Rights-managed, Restrictions: , Model Release: no, Pictured: Gwen Stefani, Credit line: – / JPI Studios / Avalon
Gwen Stefani attends The 2022 Met Gala Celebrating "In America: An Anthology of Fashion" at The Metropolitan Museum of Art on May 02, 2022 in New York City,Image: 688278151, License: Rights-managed, Restrictions: , Model Release: no, Pictured: Gwen Stefani, Credit line: – / JPI Studios / Avalon