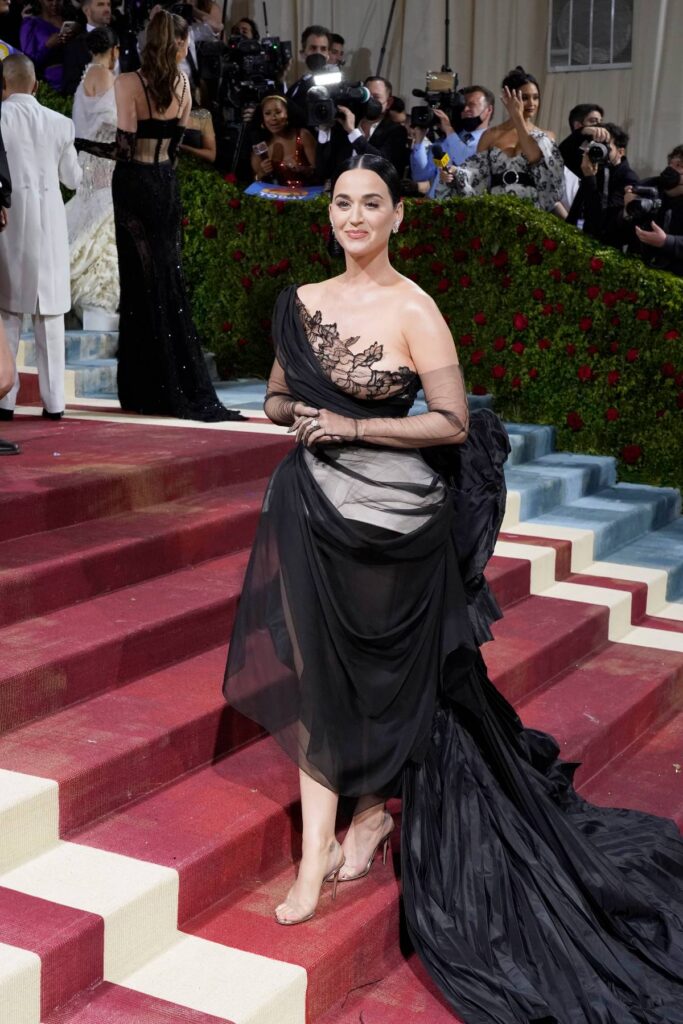 Fresh off of being criticized by Tom Ford, Katy Perry found her way back to the Met Gala. Unfortunately it was in an overly complicated Oscar de la Renta. I'll give her credit, Katy always tries her best with the theme and I appreciate that. This looks like a fashion student's take on a modern interpretation of the Gilded Age. But they overdid it with the modernizing. It would've been interesting with one element incorporated into a traditional look. A shortened, exposed skirt form AND a sheer lace overboob AND a slit to the waist… it's a lot. Plus there is so much going on that it weighs Katy's tiny frame down. I'll bet this looked good on paper but it's not working here. And the naked shoes are bugging me for some reason. Katy did herself a favor by going light on the hair and makeup, it's almost saving the look. Almost.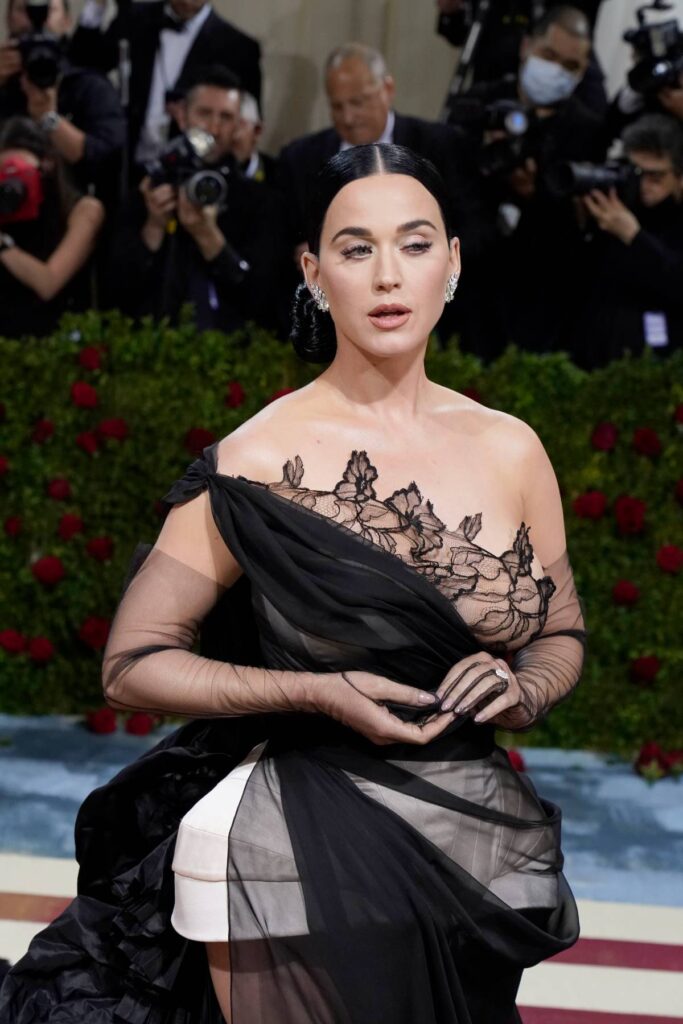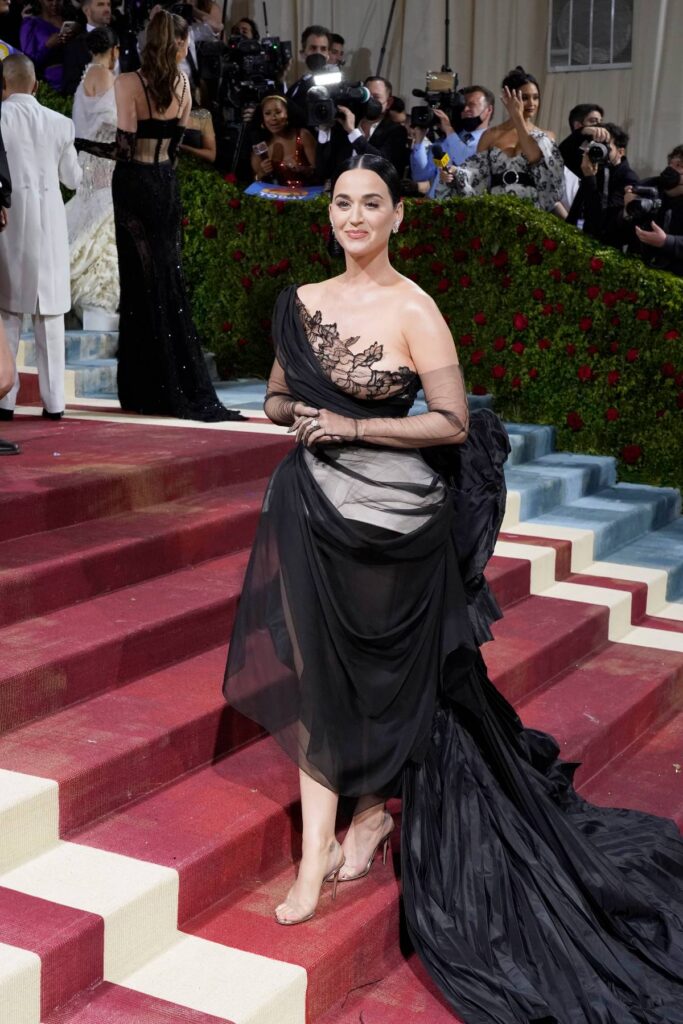 Daisy Edgar Jones was yet another who interpreted the Glided theme to mean sparkly flapper. And as far as sparkly flappers go, she looks amazing. I love the long fringe on her Oscar de la Renta gown and the way it looks like it gave birth to those incredible shoes and simple diamond jewelry. While her dramatic eyes are lovely, I don't know if she ran out of time on that straight, boring hairdo or if it was a choice. Otherwise, this is a fantastic look. Just not the right one for this theme.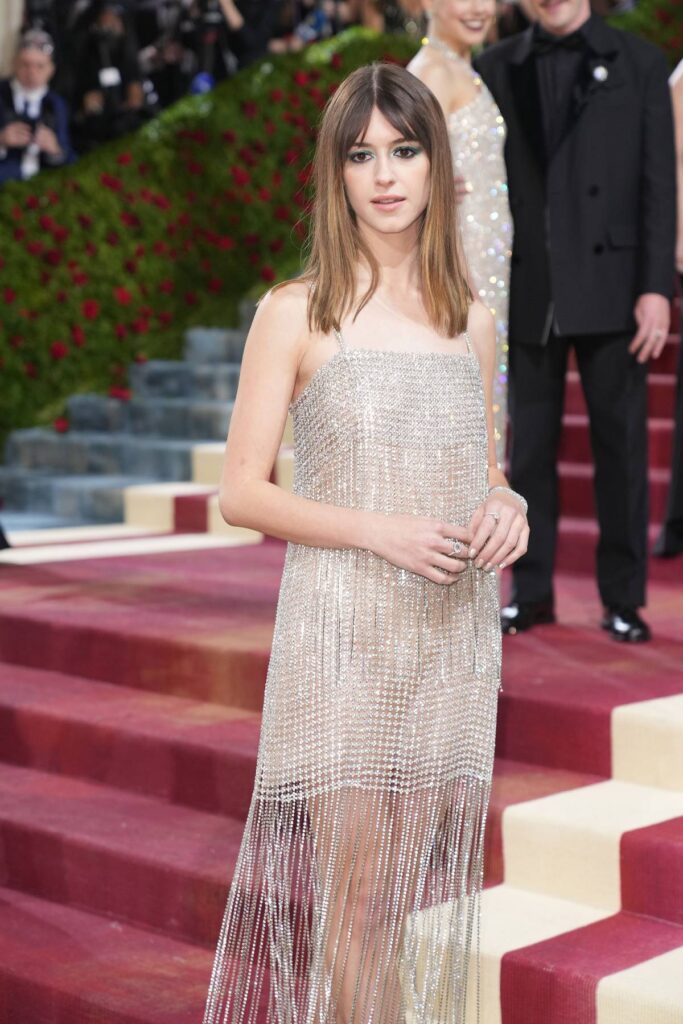 Lin Manuel Miranda and Vanessa Nadal looked so stately in their Oscar de la Renta looks. While I am a huge fan of Lin's tux with over-wide vest lapels and exaggerated wingtip collar, I'm giving this round to Vanessa. That gown looked like it was sewn on to her (maybe it was?) and that amethyst choker has just made my dream board. I'm not a huge fan of those sleeves but she carries them beautifully and her hair is perfect. I even like the cutout detailing at the Empire waistline to update the styling.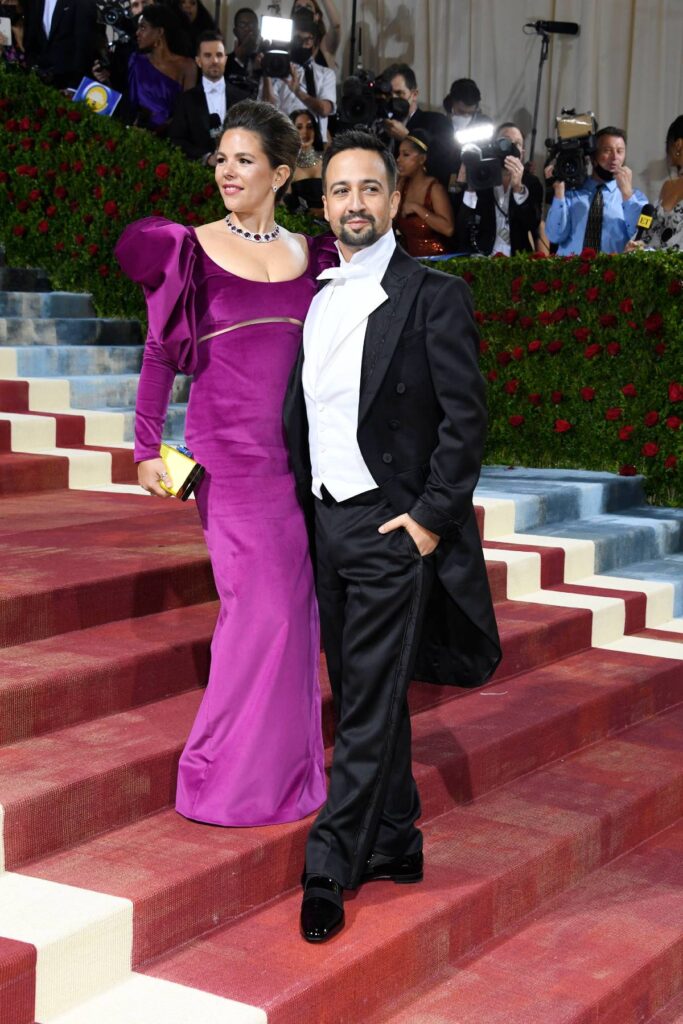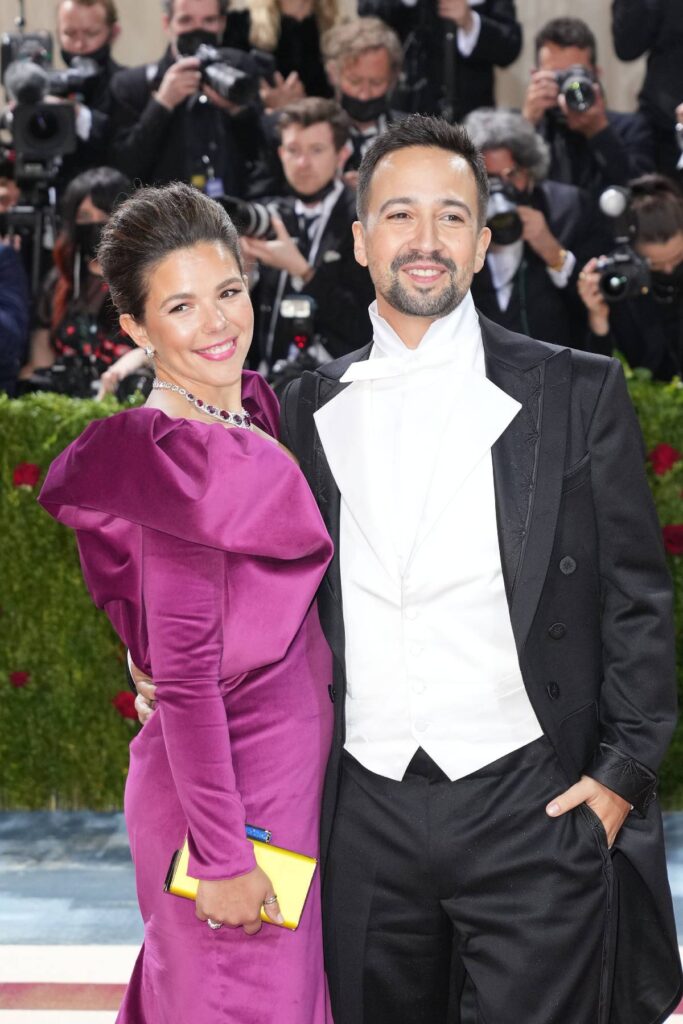 Oscar de la Renta must have run out of gowns when Miranda Kerr knocked on their door. She is a beautiful woman who could carry anything, why would they give her this boring white bridal reject? And why, if she was given this to wear, would her stylist skimp on the jewelry and overdo her makeup instead? That's a lot of pink and red on her face. She and Evan Spiegel look like they belong on the top of a wedding cake.
Photo credit: Avalon Red, InStar Images and Getty Images