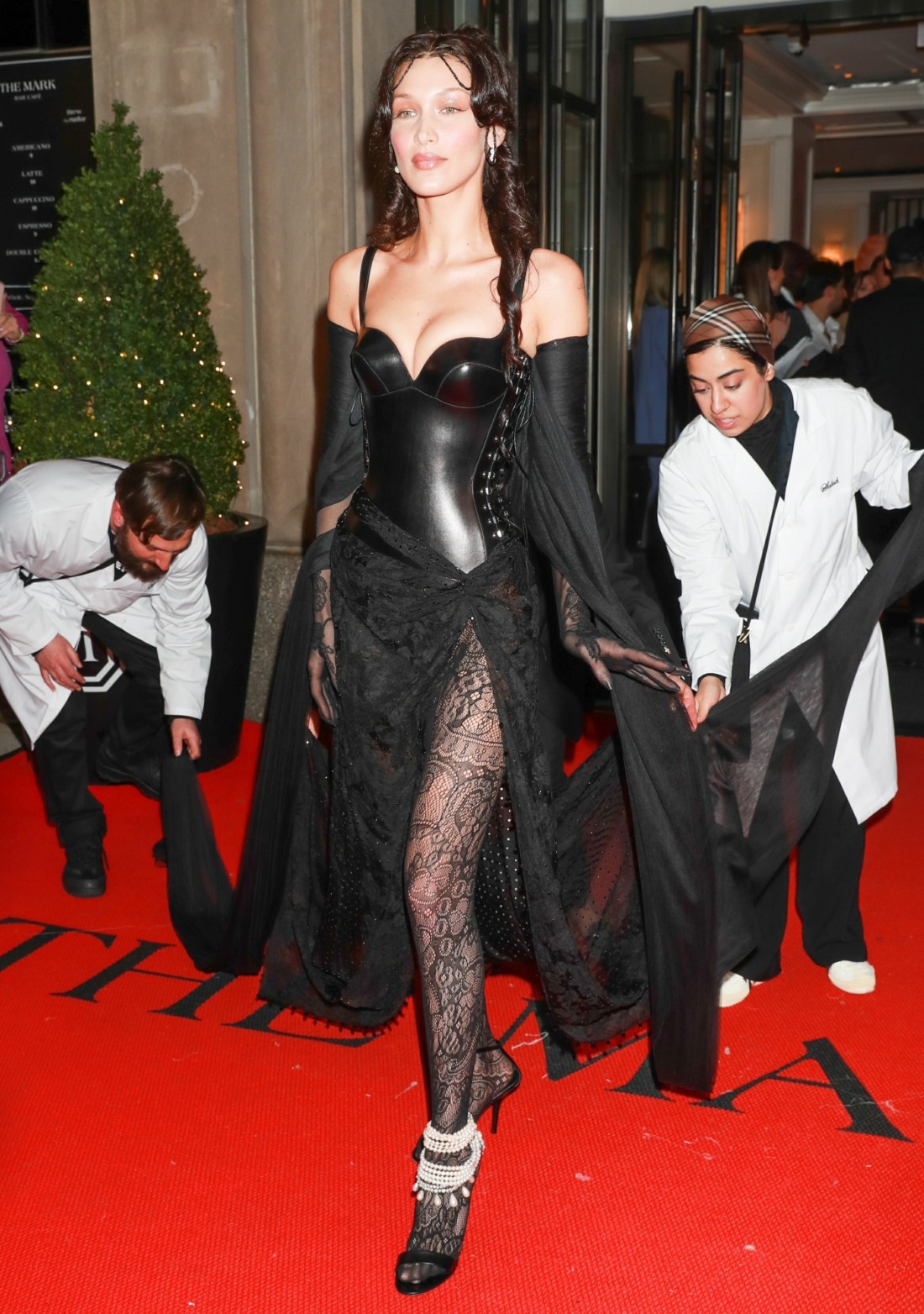 Here is the Burberry contingent from the 2022 Met Gala. They were making a big deal about how many people Burberry dressed on the red carpet shows, and it's been several years since Burberry went all out and dressed a full table for the gala. Burberry's looks were a mixed bag of highs and lows. Here's Bella Hadid in Burberry. The less said about this, the better. I can't believe they did this to her!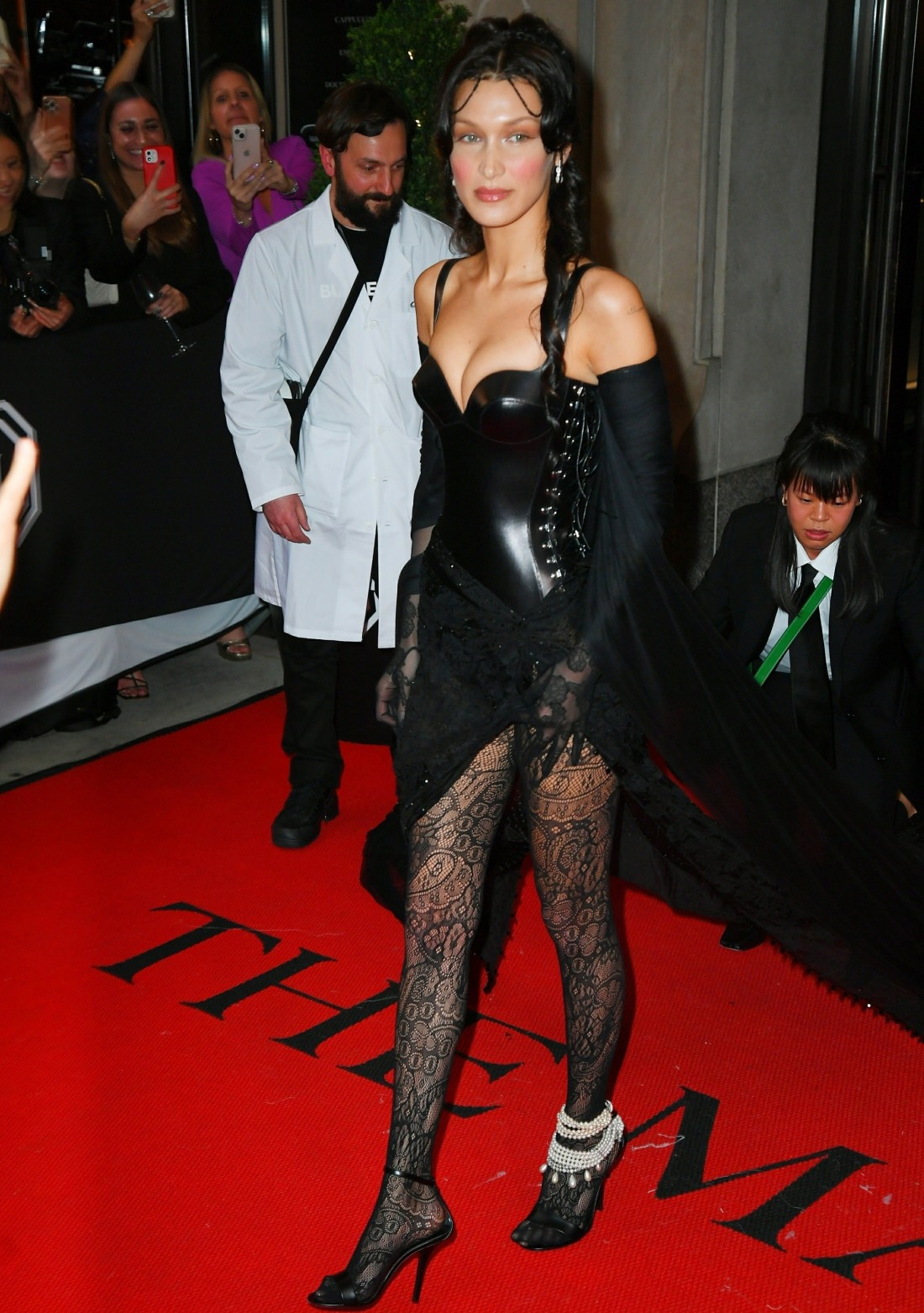 Kate Moss had my favorite Burberry look. Was it on-theme? No. None of these looks are on-theme. But it was a great tuxedo dress, really beautiful.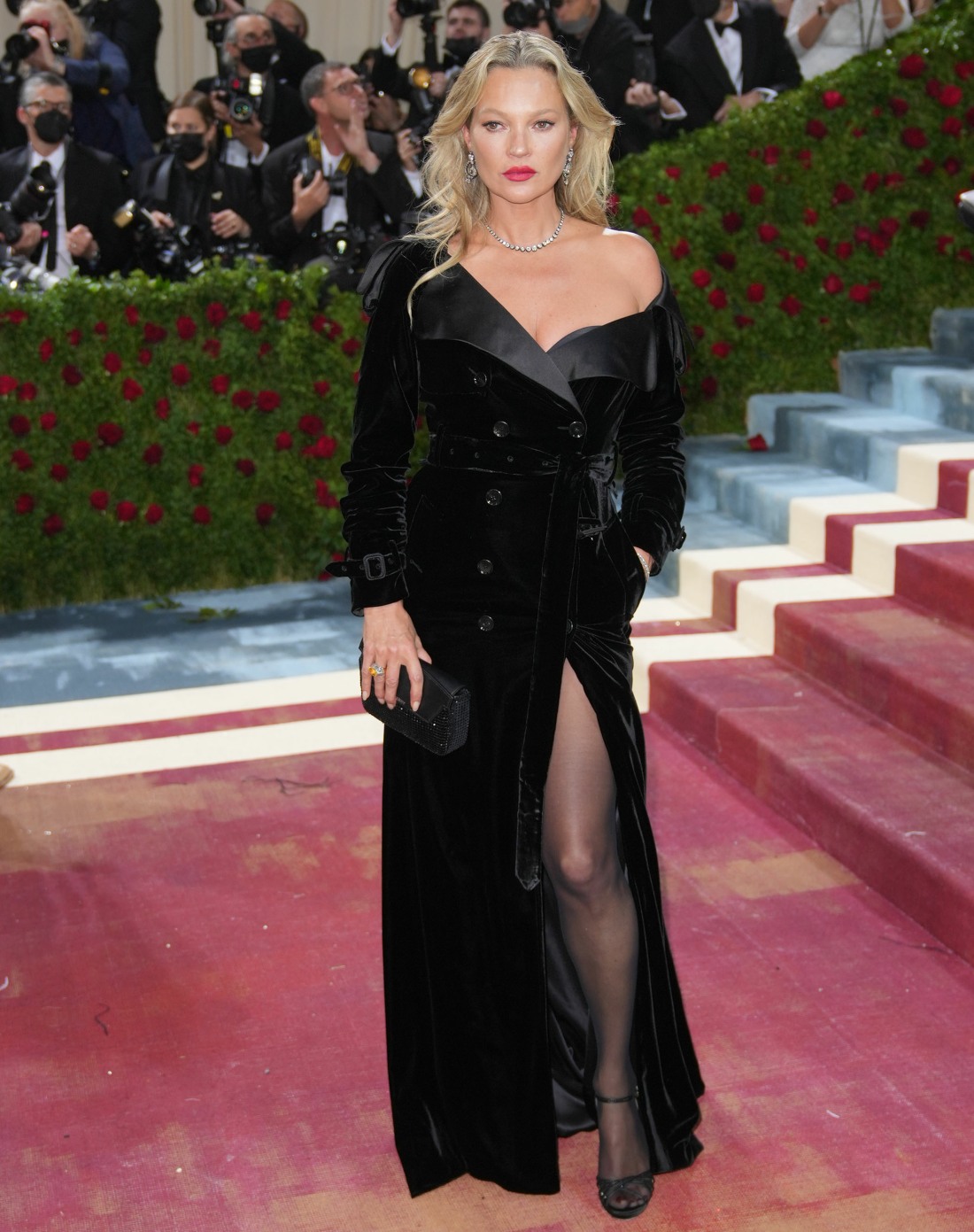 Nicki Minaj wore a Burberry half-dress with what looks like leather pants (leggings?) and a baseball cap. This is awful?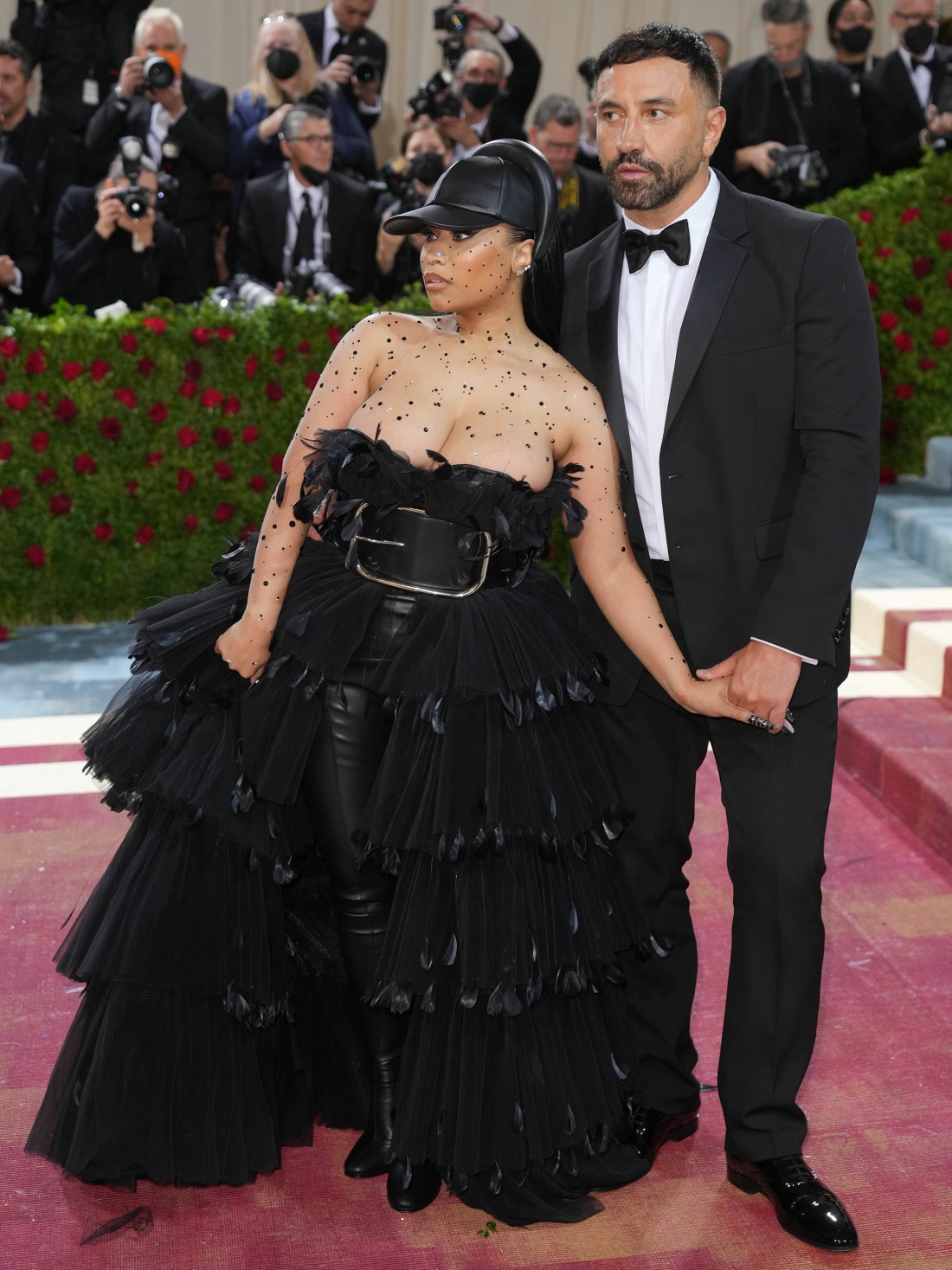 Naomi Campbell's look was so conservative for her! I don't get why so many people interpreted "Gilded Glamour" as "black dresses," but it happened all f–king night. I get that the detailing on this dress is exquisite, but I still find this too monkish and severe on Naomi. The face-jewelry looks pretty cool though.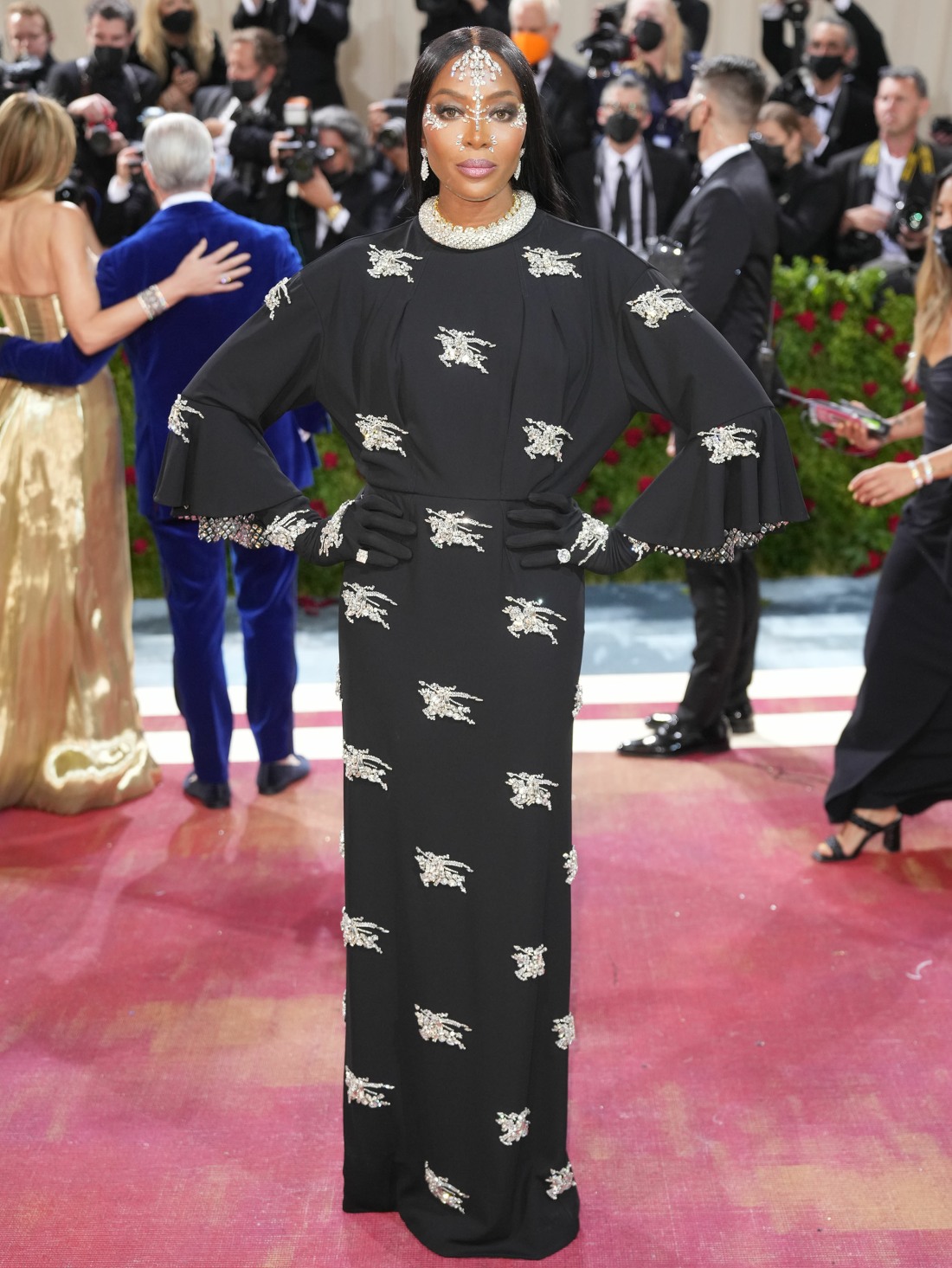 Bad Bunny. Holy crap, this is awful!!
Irina Shayk, girl, this is too much leather for "gilded glamour."
Stormzy, bringing Choir Realness to the congregation.
Photos courtesy of Backgrid, Instar, Getty.