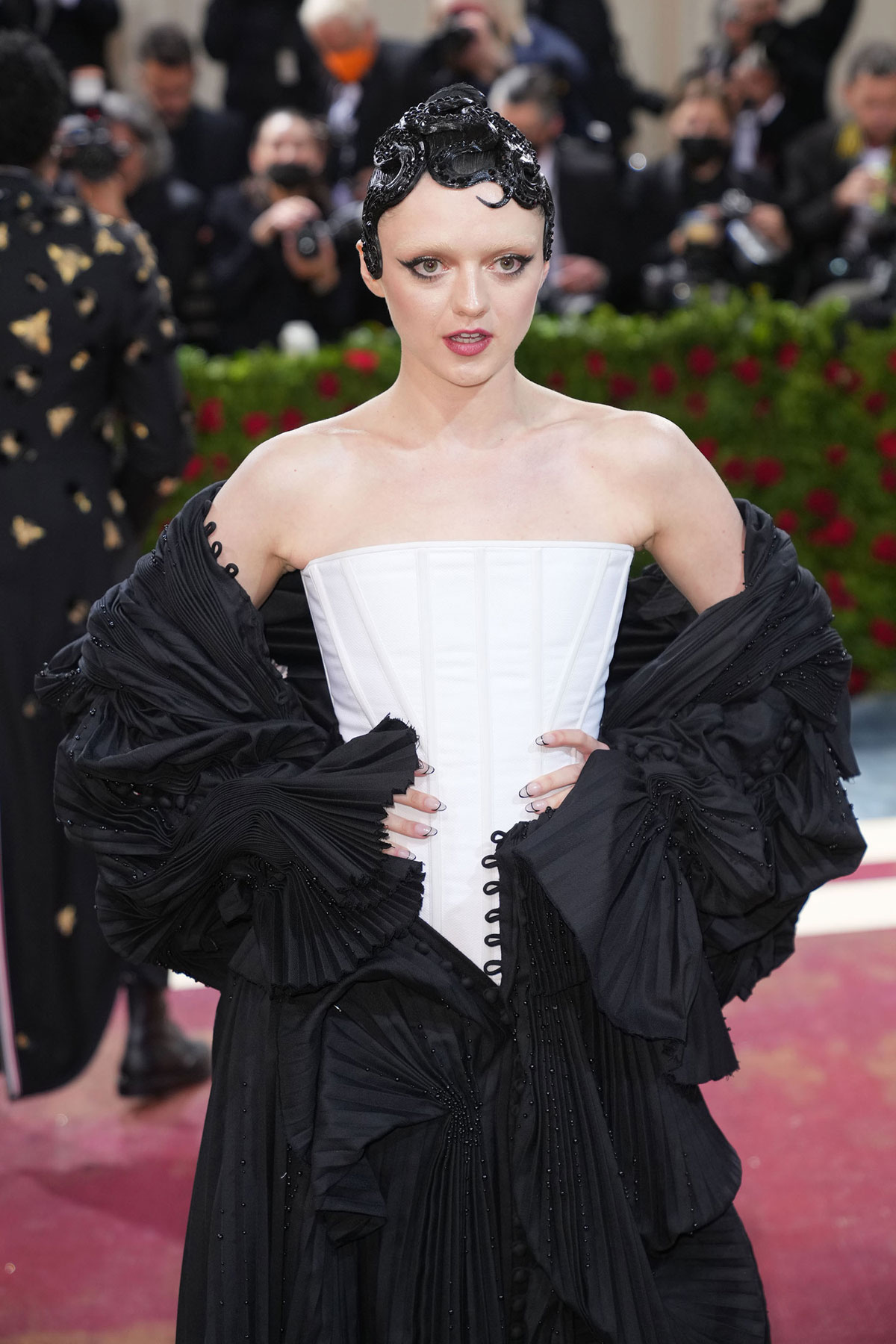 Maisie Williams and Christine Baranski were both in Thom Browne and were interviewed together for the Vogue livestream. Christine mentioned that it was her first Met Gala, but Maisie said it was her second and she would show her the ropes! It was cute and funny. Maisie had on this Thom Browne look which was a white tight corset and black unbuttoned overlay. It's very gilded age and I like her severe styling too. Her hair looks shellacked on but when you zoom in you can see it's a hat that resembles curly hair. She looks like a Kewpie doll!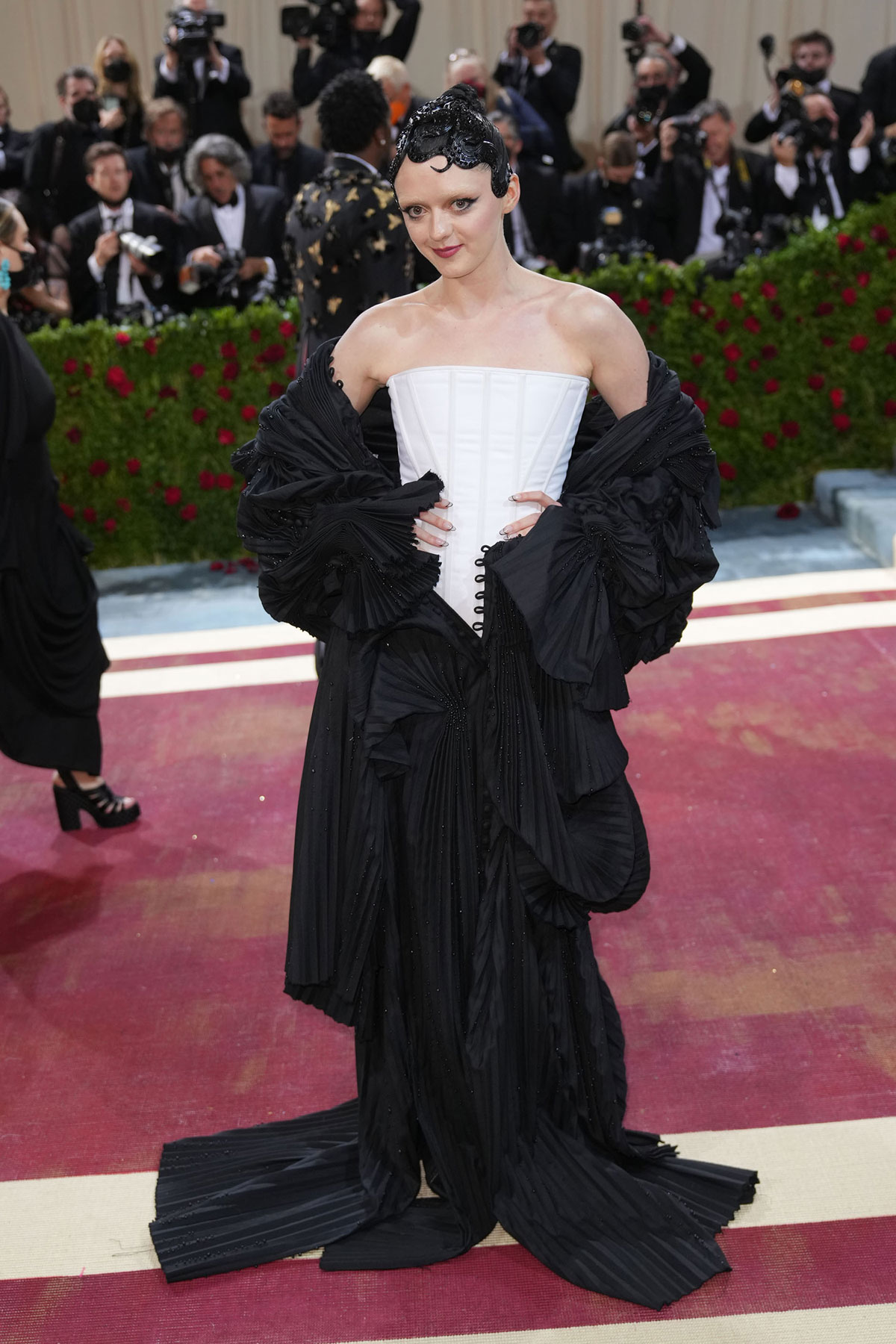 Christine Baranski was in a black and white Thom Browne skirt suit with a caped jacket. BOSS. She better get invited to more of these, but I don't think she cares.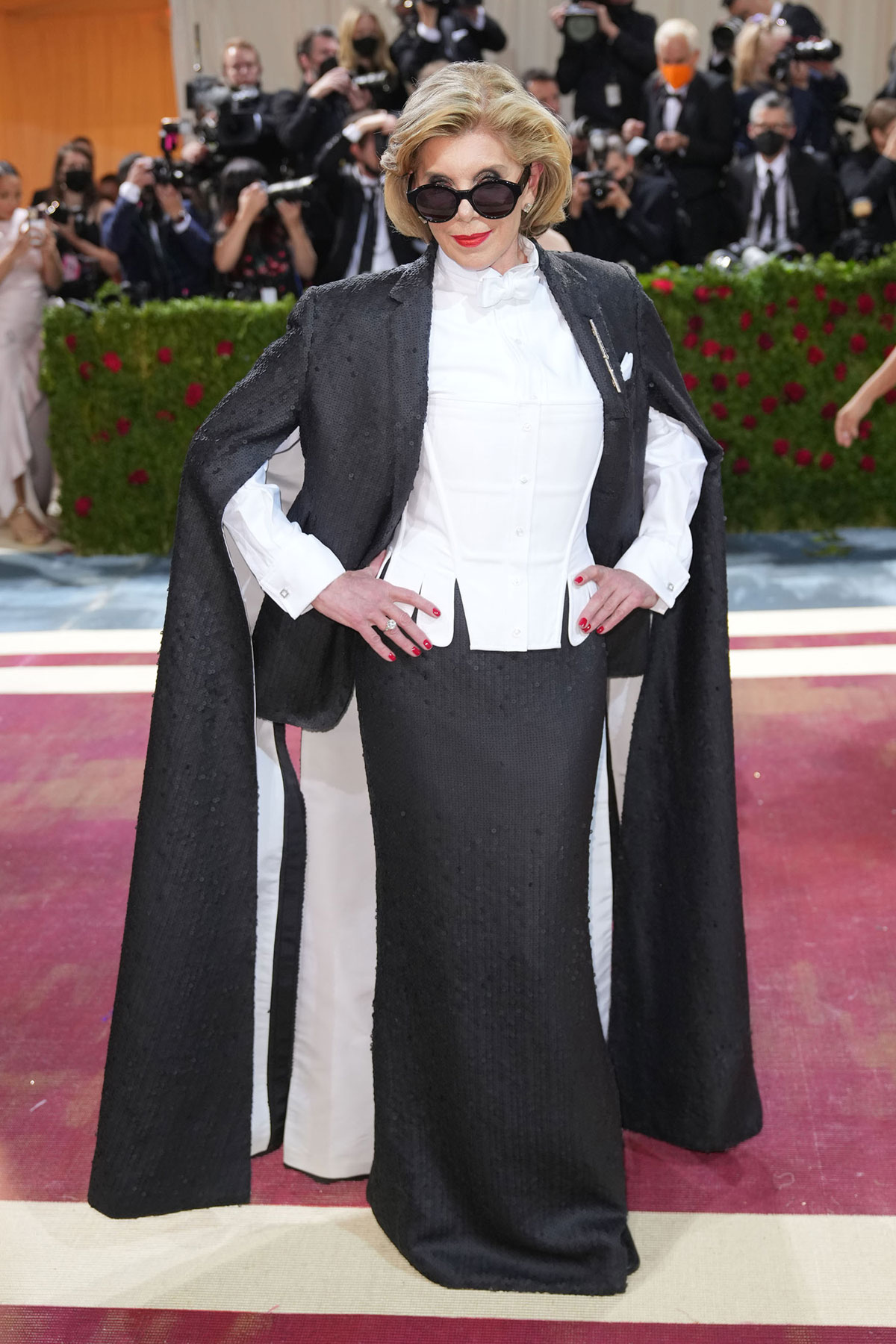 Lizzo was in Thom Browne with this gold floral embroidered oversized jacket. She carried her flute on the red carpet and played a little, which was cute. She was having so much fun and it really showed.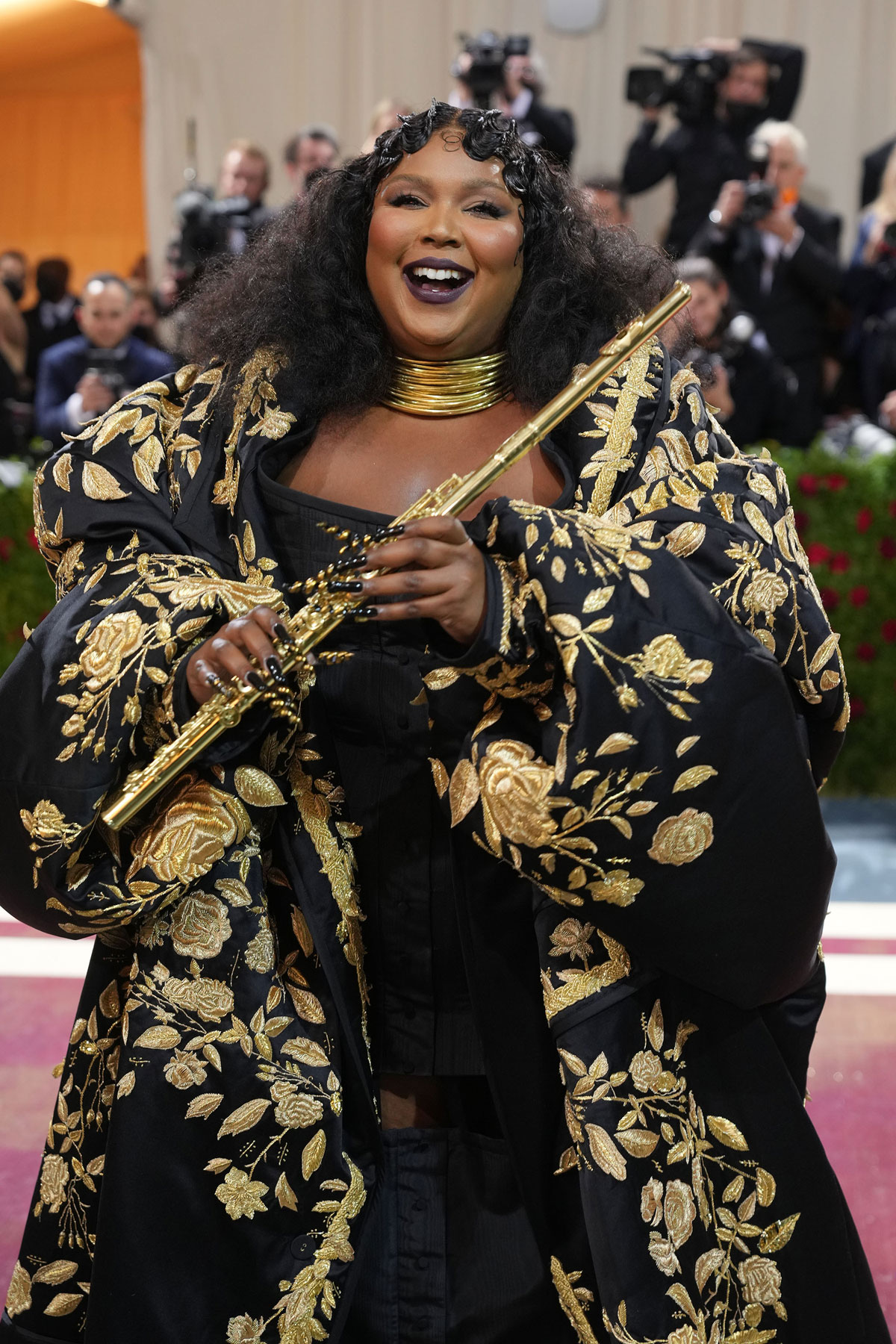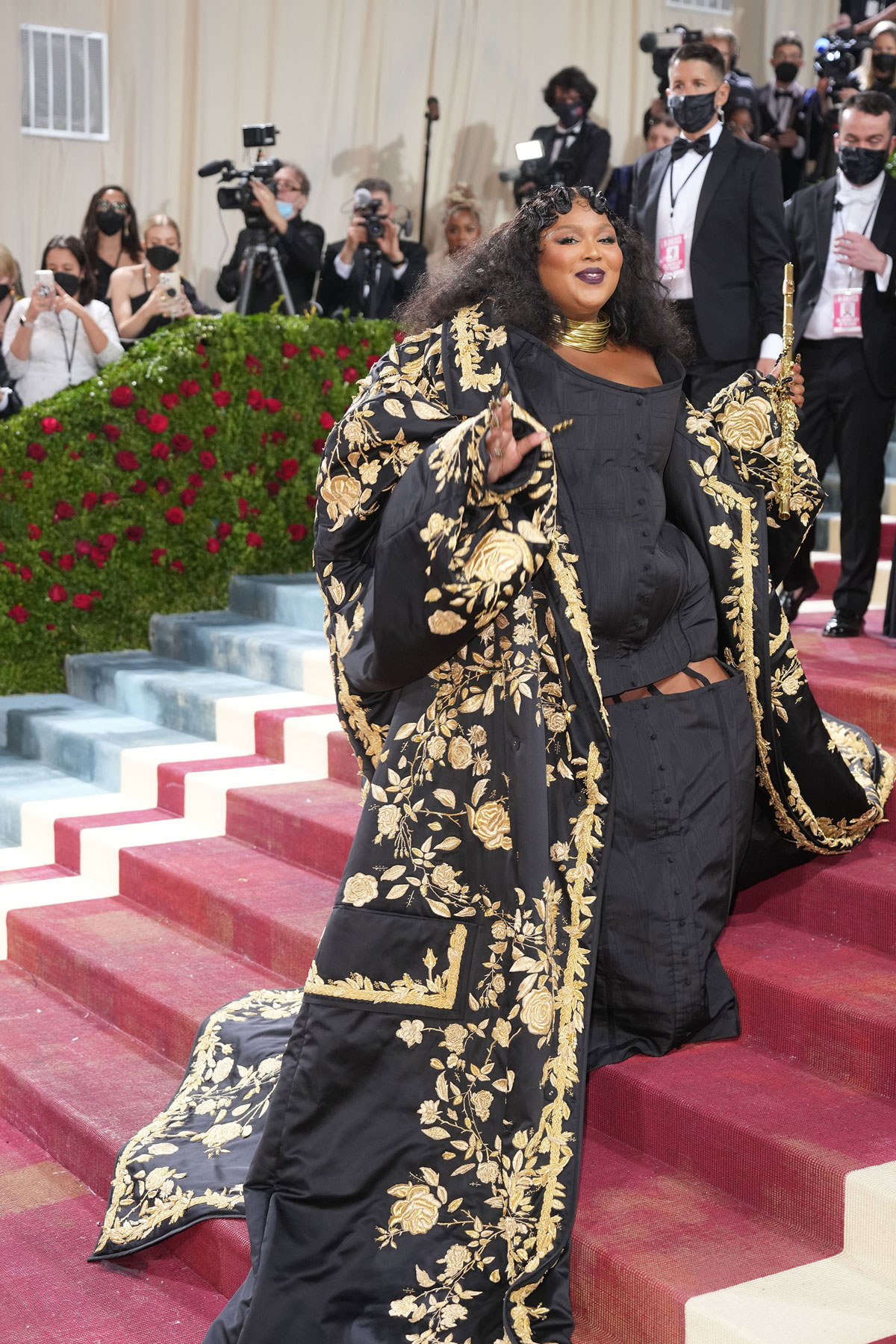 Yahya Abdul-Mateen II had easily my favorite menswear look in a Thom Browne tux with little butterfly embellishments and actual tails! He does not get enough credit for wearing the hell out of fashion and I hope to see him at more events. You get the impression that he keeps his head down and works hard and that's why he doesn't get more press.
Speaking of a nice tux here's David Harbour cheesing it up with his wife, Lily Allen. Lily is in Chanel. The rainbow stripes and feathers on this are so pretty.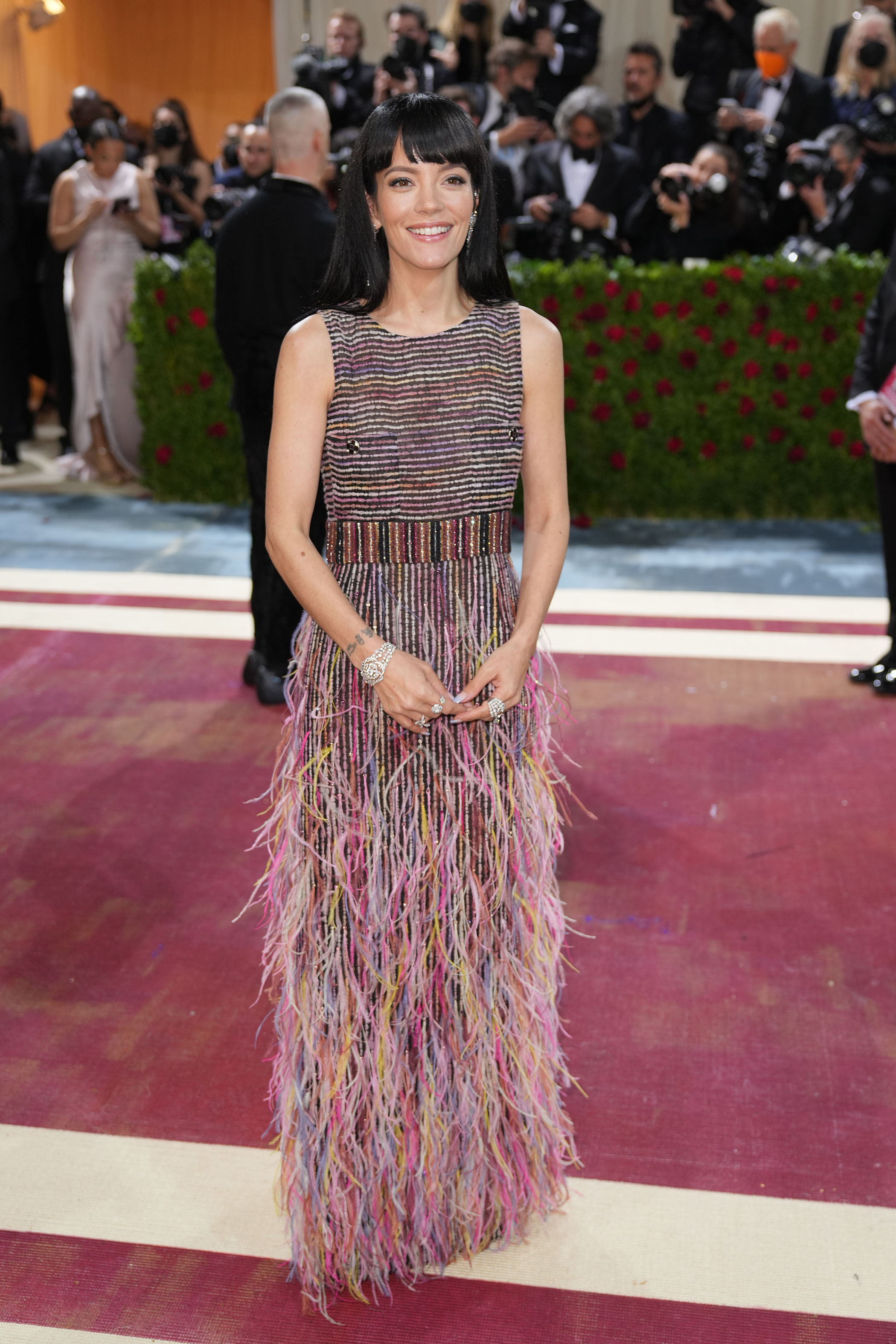 Lucy Boynton was also in Chanel. This is a rather standard gown from Chanel.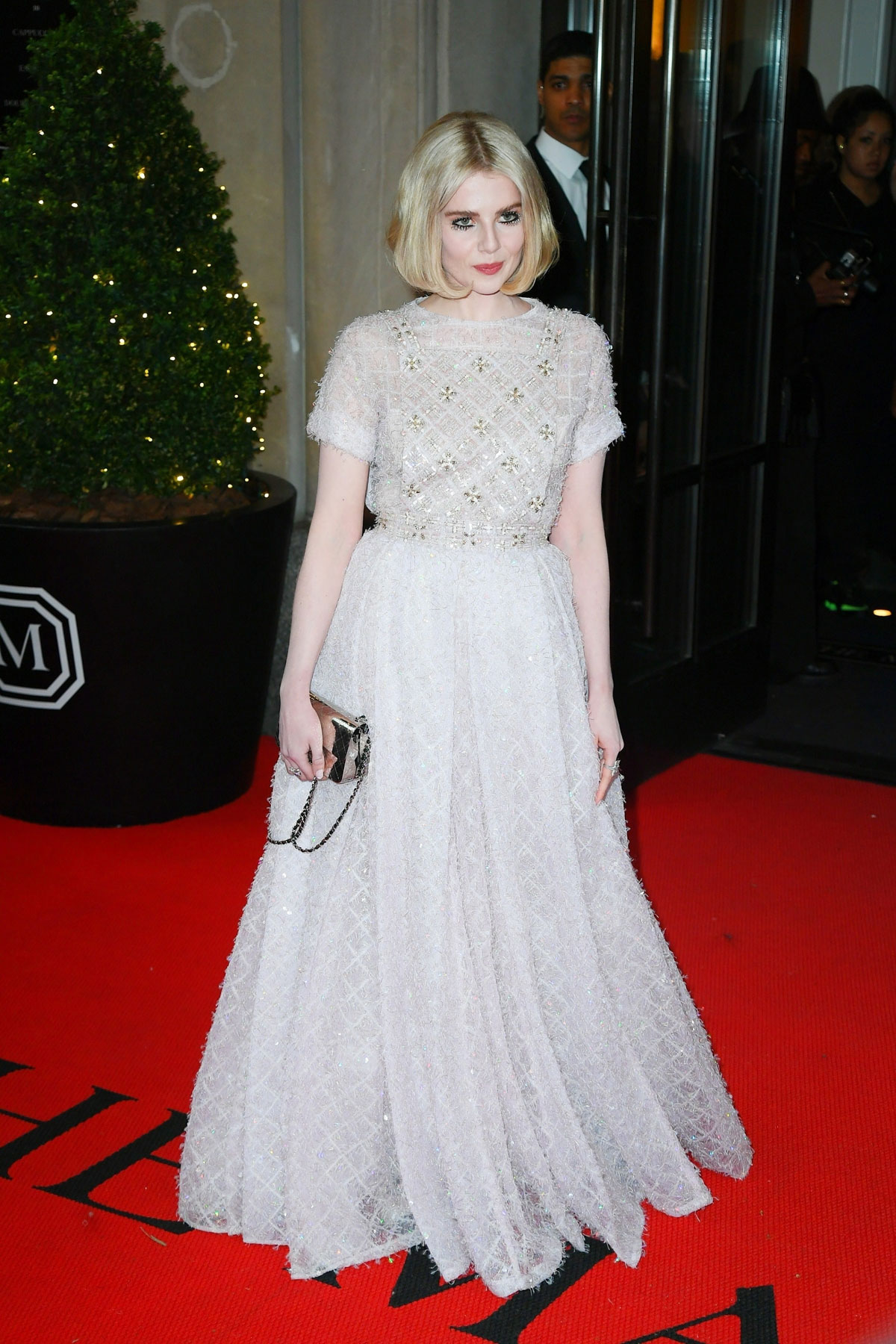 Photos credit: Instar, Getty and Backgrid